Education is very important for every individual. It does not just decide an individual's career, but it is also important to access the development of a country. Your education gives you an endless opportunity to live in the world and learn many new things. Your schooling and the higher education you pursue from any college or university play a vital role in your life. There are 195 countries in this world; almost every country has its own education system offering at least high school education to its citizens.
Earlier, students always studied in their own state or country after completion of their 10th and 12th standard. But now, as everyone is aware of the importance of quality education, people are looking for some of the best colleges and universities across the world to get the best education possible. There are many countries that accept students from foreign countries to get education in their country. The only reason why many students plan for education is other countries is the quality of education. But sometimes, you go to another country as that the course that you are looking for may not be available in your country. You will also be able to make a better career when you get your degree from the best college or university in the world. You will receive several job offers from different parts of the world.
If you are looking for the best education, then here is the list of the ten best countries in the world with the very good education system. Most of the students keep searching for the best colleges across the country with the best education support system and the best professors who give the best education. You can simply go through this list, and it is not listed based on ranking. We have just prepared the list of the best ten countries.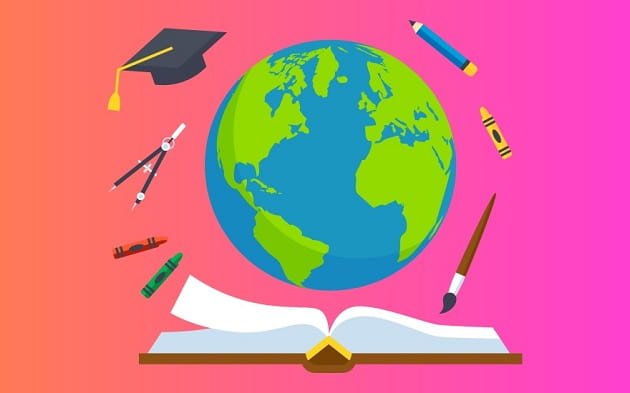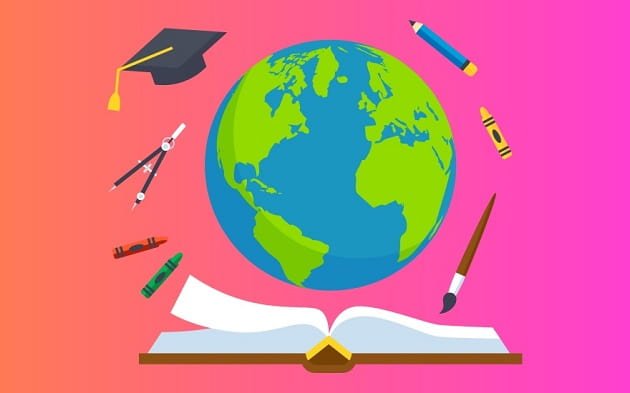 1. United States of America
The United States of America is considered one of the best countries for those who wish to get the world's best education. Many students dream about getting admission to some of the best universities in America, but only the best ones will be able to make their dreams come true. Every year more than 40 lakh international students move to the USA to get their higher education. Several Indian students successfully get their admission from some of the best colleges in the USA. Some of the USA's most popular courses USA include Engineering, Master's in Business Administration, Data Analytics, accounting, and many more. There will be flexible study hours and also scholarship programs that help the students financially. There are more than 4000 colleges and universities across the United States of America, and most of them are top-rated.
2. United Kingdom
The next best country in the world that can provide you the best education is the United Kingdom. Different governments manage the education system in United Kingdoments. Most of the education system is managed by the renowned government only, but in some parts like Wales, Scotland, Ireland, the education is managed by the local government only. More than four lakh international students come to the United Kingdom to pursue their higher education. Glasgow, Manchester, Liverpool, London, Birmingham, Edinburgh are some of the most popular places in the United Kingdom for pursuing higher education. Some of the popular courses you can try in the United Kingdom are Liberal Arts, Law, Natural Sciences, Business, Medicine, and Journalism. You can find more than 100 colleges and universities in the United Kingdom, and almost 80 colleges and universities from these are popular. They also offer you some of the best scholarships from most colleges.
3. Australia
One of the most common names you get to hear when you ask someone about which is the best country to continue your education is Australia. There are several universities and colleges here. It is one of the beautiful countries in the world, and many young students love this place. It is not just a tourist spot, but also the best country for the world's best education. Every year lakhs of students apply for admission in Australia. Still, only eight lakh international students get lucky to secure their seats in one of Australia's best colleges and universities. Almost 10 to 15 percent of international students in Australia are from India. Brisbane, Queensland, Canberra, Sydney, Melbourne, Perth, and Adelaide are some of the best cities for education. You can pursue your higher education in medicine, law, Psychology, Business, and Engineering from Australia. But there are also other courses to pursue.
4. Germany
If you are someone who wants to pursue a STEM course, then Germany is the perfect destination. Every year lakhs of students get admission in many German colleges and Universities, and out of this, 20 percent of them are from India. Albert Einstein and Walter Benjamin, the great noble prize winners, are from Germany. You can check colleges and universities in cities like Hamburg, Berlin, Dresden, Munich, Nuremberg, Frankfurt as they are popular for providing the best education. The best part that attracts a lot of students to Germany is the cost of living. It is quite affordable, and there is no tuition. Also, the postgraduate students who get admission to German colleges get good scholarships. You can find110 universities in this country, and more than ten colleges are ranked among the world's best colleges.
5. Canada
After Australia, another common name that you get to hear when looking for the best country for higher education is Canada. Many international students seek admission to the universities of Canada. There are almost six lakhs to seven lakh students every year, and more than one lakh students are from India only. Toronto, Montreal, Vancouver, and Ottawa are some of the best cities for best education. You can get a bachelor's degree in four years, while a master's degree in two years. The tuition fee in this country is very low.
6. Netherlands
The living standards of the Netherlands are considered to be very high. They also maintain high standards in providing the best education as well. Whether it is a career after your bachelor's degree or want to pursue your masters, Netherlands is the perfect place. Compared to other countries like Canada, UK, USA, the fee is also quite affordable in this place. The courses related to languages are more popular in this country.
7. France
If you are looking for some Indian friends along with you when you move to a different country for education, then France is the place. It has more than 8000 students studying in their colleges and universities. Lille, Rennes, Nice, Paris, Bordeaux, Lyon, Marseille are some of France's best cities for pursuing your higher education. It is good to have knowledge of France when you visit to study here as most of the programs are in France. There are a few English programs as well. You need to be very careful while making your choice. Business, Arts, Management, Languages, and Fashion are some of the most popular courses in France.
8. South Korea
South Korea is a very beautiful place to visit or live. It is also a perfect choice for higher education. Every year many international students apply for admission to South Korean universities. Seoul, Gyeongsan, Chuncheon, Cheonan, and Daegu are the most popular cities in South Korea for best education. Most of the Indian students opt for Business, Applied Science, and Engineering courses in South Korea. There are more than 220 universities and colleges here. Only 40 of them are national universities, while the rest are private universities. The tuition fee is low, and it also offers concession for transport and also accommodation.
9. China
If you are dreaming of pursuing engineering or medicine from an international university, then China is the best country. China is one of the most popular countries across the world for those who want to complete their medicine course. The fee structure is low, and the cost of living is also quite reasonable. Almost 10,000 to 20,000 students are from India. Hong Kong, Beijing, Shanghai, Xi'an, Guangzhou, Chongqing, Hangzhou, Shenzhen, Guilin, and Nanjing are the best cities in China that provide the best education. You will be able to find 2900 universities and colleges, and most of them are top-ranked.
10. Japan
Another good destination for pursuing higher education is Japan. Every year three lakh students get admission to the universities and colleges of Japan. Tokyo, Kyoto, Osaka, Fukuoka, Yokohama, Hiroshima, and Sapporo are the best cities in Japan for getting the best higher education. You can choose from Applied Sciences, Healthcare, Engineering and Medicine courses from this country. There are also several other courses that you can pursue. There are more than 600 colleges and universities available in Japan. 86 universities are government, and the rest are private ones.
So, this was the list of the best and top ten countries with the best education system in the world. You will have to go through all the other important details about the colleges present in the country, the courses that they offer, duration, fee structure, scholarship facility, hostel facility, and all other details before you make your choice. Not all countries offer all types of courses, and hence you need to be more careful before making a choice.
The application process starts at a particular time for each country. You need to gather all those important dates to make sure that you are not missing a good chance that you find to get admission to a college or university of your choice. Along with that, you should take care of other formalities from your end like getting your passport ready, all document for a visa are ready, and if at all any other securities are required, you will have to keep everything ready as you may not have a lot of time once you get a call from the college or university for admission.