Diploma in Elementary Education or D.EL.Ed is a two-year course that is designed to train and prepare the teachers for schools at the primary level. You can pursue this course either through online mode or try the offline mode. You have four semesters to complete this course. After completing the course you are eligible to apply to various schools. It is a useful course that can help to make a remarkable career in the teaching and the academic sector. This two-year course also includes different types of practical training that are to be performed by the students.
You have to go through various topics during this course. Some of them are child development, education practice and, multiple sides of teaching. You know that teaching is a noble profession through which you can make the genius of the next generation. Being a teacher, you should have the basic principles and knowledge of life. Most schools also look for teachers who have completed a Diploma in Elementary Education course to do well in this profession. You can make a fantastic career in teaching after pursuing this course. If you get a scope, you should move ahead.
Teaching is the best way to spread the light of education among the students. You must have seen that during the ancient period, the concept of the teacher was also prevalent. The kings had to go to the Gurukul to attain education. This is an ancient practice that has gained a new look in the modern time. A teacher can be your best guru through whom you can achieve an education. It would help if you respected your Guru, who shows you the path of success.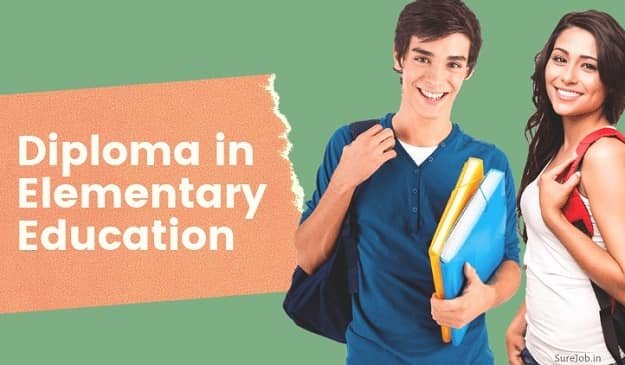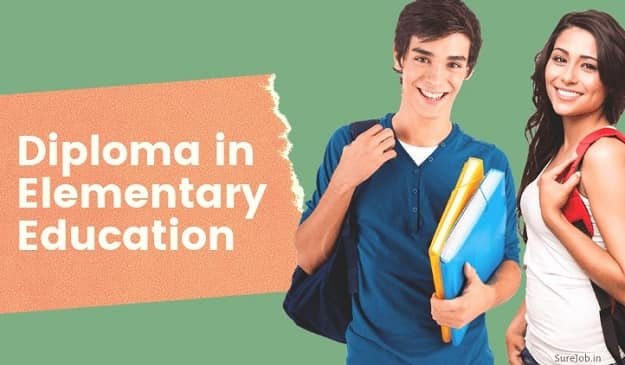 Scope of the Diploma in Elementary Education course:
The scope of the Diploma in Elementary Education course is broad and many. You will have ample options after completing the course. One of the most vital sides of this course is that you can quickly get a job in any private school with a decent salary. In many cases, you can also join as an academic counselor. It is a lucrative job that can provide you with lovely direction.
You can also get a job as a record-keeper or an education developer. These are some of the new positions that are created to give further exposure to this course. These jobs can provide you a decent salary and nice exposure. Once you attain .experience, you can look for something better in this field. You can also open your coaching center through which you can teach other students. If required, you can again hire other qualified people as teachers. This will create new job opportunities for the people. It is for sure that the demand for teachers will never decrease. It will rise day by day.
If you complete this course, you can select the profession you like. You can build your career differently. You can get a new goal in your life. If you want and prefer teaching, you should go ahead.
Skills required for the Diploma in Elementary Education course:
It is essential to see that you have specific skills to become a teacher. Let us discuss some of the vital skills required to become a teacher.
You should have good communication skills before coming to this profession. This will help in getting in touch with the students and explaining the work.
It will help if you have patience in this profession. You may come across various categories of students.
It would be better if you have good creativity and the ability to think.
An aptitude for teaching is also required while you are in this profession. Many teachers are found to soft-spoken which is an added quality of this profession is.
Being a teacher, you should have proper and good observational skills. This will help to access the skills of the students in the best possible manner.
It is better if you have a knack for this profession. You should try to love the job.
Course fee for the Diploma in Elementary Education course:
The course fee for the course depends on the quality of Institute you are selecting. However, it is found that the estimated cost of the course may range from INR 6,000 to INR 50, 000.
Eligibility criteria for the D-EL-ED Diploma course:
It would help if you had specific eligibility criteria for getting admission to this course. Let us discuss some of the essential ones.
You have to complete a 10+2 examination from any recognized board and institution with 50% marks. These are the minimum criteria for the course.
You can take admission to this course from any stream in 10+2. No such restrictions are found regarding the streams.
You have to pass all the subjects in the 10+2 examination. It is also lovely if you have good fluency in English. This will be an added quality.
Some of the colleges organize entrance tests for the candidates. You have to qualify for the test to get admission to these colleges. The test may be in writing form. The test is taken with several multiple-choice questions.
The entrance examination is conducted on subjects like English, Mathematics, General Knowledge and some other issues.
Exams for the Diploma in Elementary Education Course:
This course is for two-years. It means that you have to complete of four semesters in two years. You have to visit the official site of the institute regarding the date of the exams. At the present time, you will get all the information's about the exam on the official sites. It is also required to fill the form for the exam through online mode. You have to fill the form with all relevant information.
In the last semester, you have to appear for the practical exams and assessments that the teachers of other colleges take. You have to complete the assessments with full confidence.
Exam centers of the Diploma in Elementary Education Course:
You will get the educational centers of Diploma in Elementary Education in almost all India's major cities. Delhi, Mumbai, Kolkata, Hyderabad, Bengaluru, Chennai have their exam centers. If you are from the nearby states, you can come to these cities to clear and appear before the exam.
The exam centers provide full support to the candidates appearing before the exam. It would help if you tried to select the nearby exam center while appearing for the assessment.
Syllabus for the Diploma in Elementary Education Course:
It is a two-year course that is divided into four semesters. You have to appear and clear all the subjects in the semesters. Let us try to find the syllabus of the course.
First Year
Childhood and Development of Children\
Contemporary society
Education, society
Towards understanding the self
Mathematics education for the primary
Proficiency in English\
Work and education
Internship
Second Year:
Cognition, Socio-cultural context
Teacher identity and school culture
Leadership and Change
Pedagogy of environmental studies
Diversity and education
School health and education
Fine arts and education
Internship
Apart from the syllabus mentioned-above, you have to undergo good reading, writing sessions. The internships mentioned in both the years will help become much confident and give a better performance.  You will get great books on the subjects from various places. If you wish, you can purchase the books from many online sites.
Career Opportunities for the Diploma in Elementary Education graduates:
In this part, you will learn about the prospects of this Course. You will get numerous options after completing this course. You can select that appears suitable.
After completing the course, you can get a job as a school teacher in any private school. They pay a good salary to the teachers.
You can also join a coaching center to impart education and prepare the students for the exams if you want. It is a good choice.
You can also open your own coaching center and recruit other teachers to run the classes. It will give you exposure and a chance to spread the light of education among the students.
On the other side, you have the chance to appear before the Government exams that the Government schools conduct. They are secured and provide several benefits to the teachers. They also give decent salaries to the teachers. It can be a much better option for you. It is found that every year a lot of candidates are recruited by the Government schools through competitive exams.
If you like, you can also pursue higher studies in this course. This will help to attain a better position in your career.
Diploma in Elementary Education institutes in India:
You will come to know some of the best institutes in India that provide the course of Diploma in Elementary Education to the students. It will help to make a better choice.
Maulana Azad National Urdu University (Hyderabad)
Jamia Millia Islamia University University (New Delhi)
Amity University (Noida)
Pacific University (Lucknow)
Mewar University (Chittorgarh)
Bombay Teachers Training College (Mumbai)
Integral University (Lucknow)
Dayalbagh Educational Institute (Agra)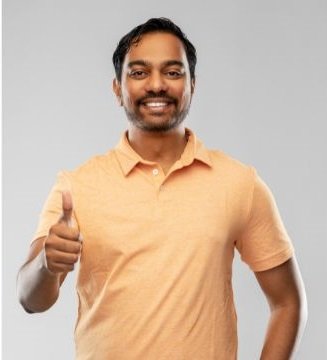 Rahul Kumar is a passionate educator, writer, and subject matter expert in the field of education and professional development. As an author on CoursesXpert, Rahul Kumar's articles cover a wide range of topics, from various courses, educational and career guidance.