Everybody has some career goals, and they work day and night to achieve their goals. No matter what career goal you have, you will need to move through the learning or education process and appear in several exams. If your goal is higher, then you will need to appear in several hard exams. The exams become more challenging as you grow older.
Sometimes students feel pressure and anxiety by imagining the difficulty level of the exams. However, when you are passionate about making a rewarding career in a specific field, you will need to appear in some difficult exams to achieve your career goal. Also, it is not to mention that some exams are more difficult compared to other exams. Here is a list of the ten most toughest examinations in the world that you need to know.
1. Mensa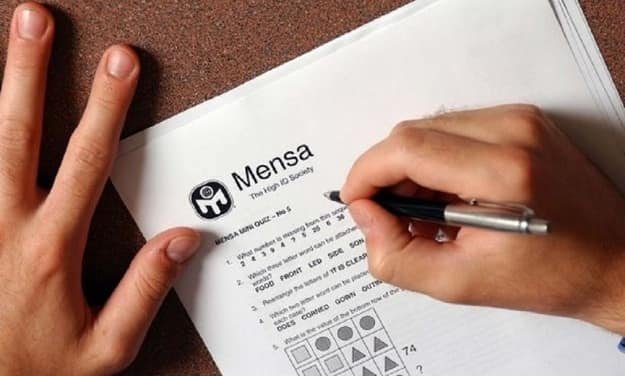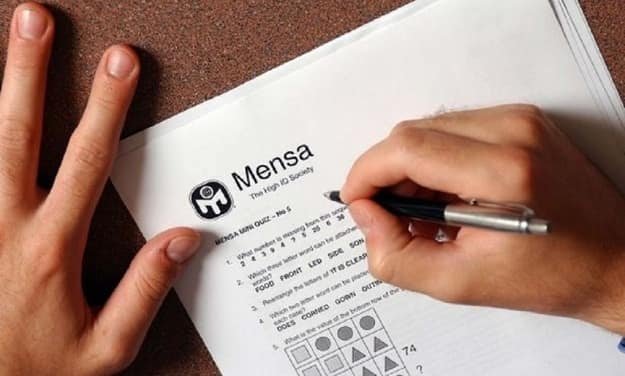 Mensa is the largest and oldest global society that contains people with the highest IQ. Every country has its own Mensa society, and its IQ test is considered to be the most difficult exam in the world. To get admission to this society, you will need to appear for the entrance test conducted by this society. In this entrance test, one must score 98% to be eligible for this non-profit society. Moreover, the exam pattern and process are different in different countries. In most cases, the exam includes challenging questions, which are logical puzzles. This entrance test has no minimum age limit, so candidates of any age can appear for this exam.
2. MCAT (Medical College Admission Test)
The MCAT or Medical College Admission Test is conducted to provide admission to students for the medical schools in the USA, Canada, Caribbean islands, or Australia. The exam is the oldest one and is conducted for over 90 years. Every year more than 10,000 candidates sit for this exam worldwide to get admission to medical schools.
This entrance test consists of multiple-choice questions from different subjects like physics, biology, chemistry, and social science. The exam also tests different skills like critical thinking and problem-solving skills. Also, not to mention that this test is one of the hardest exams in the world. Even preparing for this exam is very tough, so some students give their full time to prepare for this entrance test. Also, the study materials for this exam are very expensive, and some people feel it very difficult to appear for this exam. The duration of this exam is 7.5 hours which can be worse for many students.
3. UPSC (Union Public Service Commission) Exam
This is one of the toughest exams in India conducted by the central agency, UPSC. Through this exam, UPSC selects candidates for a range of government jobs in India. The exam is usually conducted for selecting candidates for civil services like Indian Administrative Service, Indian Foreign Service, and Indian Police service. The exam has a total of three stages, and the entire process lasts for a few months. Students who are looking to join the Indian civil service need to clear all these three stages. The exam has a success rate of only 1%, which makes it one of the toughest exams in the world to crack. Many people aim to crack this exam, but only talented candidates are able to clear this exam.
4. CFA (Chartered Financial Analyst)
Chartered Financial Analyst or CFA program is a postgraduate level exam certification program recognized in different countries in the world. Although it is not a degree program, it is a professional program offered to students who want to pursue their careers in the field of finance. This exam is conducted by the CFA Institute,which is located in the USA. As per the recommendation of the institute, the candidates need to study for more than 300 hours to prepare for this exam. By clearing this exam, you can work in the field of finance or investment management. Also, the salary in this field is very high. Since it is one of the most hardest exams in the world, only 20% of the applicants clear this exam every year. This exam consists of both subjective and objective-type questions.
5. LNAT (Law National Aptitude Test)
Law national aptitude test is another difficult exam on this list which is conducted for the law universities in the United Kingdom. Apart from that, the LNAT exam is considered for admission in 9 law universities around the world. The exam is conducted for a duration of 2.5 hours which includes an essay and 42 multiple-choice questions. The multiple-choice questions are based on logical reasoning and reading comprehension. The exam is conducted to check the skills and aptitude of the candidates.
6. GRE (Graduate Record Examination)
The GRE exam is conducted by the Educational Testing Service to offer a seat in all English-speaking countries. The exam is especially for American graduate schools. The fee for this exam is 205 USD. Around 6 lakh students appear for this exam every year. The exam has a duration of 3 hours 45 minutes, and it includes questions from quantitative and verbal reasoning, critical thinking, and analytical thinking skills. The exam is conducted in multiple sections, and the difficulty of the exam increases with the section.
Although this exam is difficult to crack, many candidates appear for this exam. Moreover, the candidates need to clear the GRE exam in order to pursue higher education in US universities. The GRE exam is available in both online as well as offline modes.
7. IIT – JEE (Indian Institute of Technology – Joint Entrance Exam)
The candidates in India who want to take admission to top engineering colleges in India need to clear this exam. This exam has objective pattern questions and is considered one of the challenging engineering tests in the world. The IIT – JEE exam is also recognized internationally and is one of the toughest exams in the world.
This entrance test has two parts, the first one is the JEE Main, and the second one is the JEE Advanced. The candidates can appear for the JEE Main exam after passing their 12th standard. Those who clear the JEE Main exam are eligible for appearing in the JEE Advanced exam. Although this exam has a low pass rate, it is one of the top exams in India as well as the world.
8. CCIE (Cisco Certified Internetworking Expert)
This is an entrance exam conducted by cisco networks to recruit network engineers. This is a certification award offered to internet experts within their organization. This exam is categorized into six parts which are conducted in two phases. The first phase is the written test which lasts for a duration of two hours. After clearing the first phase, students can appear for the second phase. The second phase is the practical exam and lasts for 8 hours. Both the phases are conducted in a single day which makes it a challenging exam to appear. Apart from that, this exam is also an expensive one to appear for.
9. GATE (Graduate Aptitude Test in Engineering)
The GATE or Graduate Aptitude Test in Engineering is conducted in India by the Indian Institute of Technology. This exam is conducted every year to offer admission to postgraduate courses in the field of engineering. The score of the gate exam is used in different colleges for the admission of students. After clearing this exam, the candidates can get admission to IITs and IISs for their higher studies. The gate exam has one paper that includes both numerical and multiple-choice questions.
The exam includes questions from different undergraduate subjects in the field of engineering and science. The duration of this entrance exam is three hours, and it has 65 questions with a total of 100 marks.The exam is fully computer-based. It has a lower pass rate, and those who clear this exam get admission to the top colleges in India.
10. LSAT (Law School Admission Test)
The LSAT or law school admission test plays an important role in selecting candidates for different law schools in the USA, Australia, Canada, and other countries. The exam was started in the year 1948,and since then, this exam is one of the top exams in the world. This exam usually tests logical reasoning, analytical reasoning, and reading comprehension of the candidates. The LSAT exam is divided into six sections. The first four sections include multiple-choice questions, the fifth section is the writing test, and the sixth section is the experimental section. This exam is conducted four times a year. One candidate can attempt this exam three times in a period of two years.
11. All Souls Prize Fellowship Exam
Another topmost toughest exam is the All Souls Prize Fellowship Exam. All Souls Colleges elect Examination Fellows, also known as Prize Fellow. Typically, the college chooses two students from a field of 100 or more candidates strengthen. After that, they become full-time salaried Oxford Fellow. However, the exam is conducted by Oxford University to choose Prize Fellows.
Fellowship runs for seven years. Till some time ago, candidates had to write essays that ran on a single word given in the question paper for a long time. But presently, this exam consist of four papers, candidates have to respond to each paper in a specific duration. The duration of the exam is three hours. If you want to qualify for the test, go through to factual and imaginary knowledge.
12. CBE (California bar Exam)
The students in California who want to become an advocate need to clean California bar Examination. The exam is given twice each year, over two days. After clearing the exam, the selected graduates are enrolled on the Bar Society. It is considered to be the toughest exam in the world. The exam is conducted by the California State.  Students have to score at least 144, so it is said that it is the 2nd highest in the United States.
The exam syllabus includes five essay questions, one performance test, MBE Multistate Bar Examination in which 200 MCQs are asked. For the essay test, students will get an hour; for the performance test, they will get 90-minutes. Every year, almost 16k students sit for the Bar exam. The exam includes three main subjects: Criminal Law, tort, and Contracts. One who has completed one year of law study can sit in the exam.
13. Goakao Exam
Gaokao Exam has the popular of being one of the most competitive exams in the world. China is the country that conducts this exam, also known as the national entrance exam. The main purpose of this exam is to impart higher education to the students. Students have to qualify for this test to get admission to higher education. Questions from Mathematics and Chinese are also asked in this test. The test is said to be held for 9 hours in 48 hours. More than 9.7 million people worldwide sit in this exam.
It is China's extremely tough entrance exam and a combination of mental and physical health. It is said that the total preparation puts the candidates into a difficult situation. One who prepared for Goakao for several years has a maximum chance to crack it. But it requires a lot of hard work and effort. In this exam, the candidates must have to score 60% on their regional Gaokao scale.
14. NASA Astronaut Candidate Programme
Getting a job at NASA is very difficult. NASA Astronaut candidate programme is also known as ASCAN. An individual can apply for the Astronaut Corps through this course conducted by NASA. Selected students will undergo a training period at the Johnson Space Center.
Students should have a bachelor's degree in any science stream for being NASA astronauts. Applicants should have studied subjects like mathematics, Engineering, BioScience, Physical Science, or Computer Science.
Plus, they should work as a pilot-in-command in jet aircraft for 1,000 hours, plus they have at least three years of work experience in the respective field. Apart from that, selected candidates have to qualify for the physical examination of NASA. An applicant must also have skills in teamwork, communications and leadership.
15. Master Sommelier Diploma Examination
In this list, the next toughest and competitive exam in the world is Master Sommelier Diploma. The exam was first conducted in UK, 1969. Since then to date, more than 250 people have not been able to pass it. That's why it is called one of the most difficult exams in the world. Students have to clear all three stages of this exam. These stages are theory, service, and Practical. People still cross the first two stages, but in the third stage, they have to taste the wine and find out its origin, variety and describe them.
16. GRE (Graduate Record Examination)
GRE or Graduate Record Examination is to be considered the topmost toughest exam in the world. Educational Testing Service conducts the Graduate Record Examination. The test highlights question from analytical writing, critical thinking skills, and verbal reasoning. It is one of the world's largest assessment programmes for graduate admission to law or B-schools. However, the test score is accepted by several colleges and universities worldwide.
After qualifying for the test, candidates can get admission into graduate schools in America. Applicants are required to obtain a graduate degree in any discipline from an authorized university for being a part of the Graduate Record Examination.
17. IES (Indian Engineering Services)
Indian Engineering Services or IES is also conducted in India by the UPSC. This exam has four stages and candidates have to clear all. It is a competitive exam that recruits qualified and talented students for a government post in India. Indian Engineering Services offer reputed job posts to engineering aspirants.
After qualifying for this exam, IES is hired in the technical and managerial department of the Indian Government. The reason to be tough in this exam is that it has 6 stages. And all the stages are difficult in themselves.Every year, thousands of engineer's applicants apply for this exam but very few will get selected. The engineer is interested in giving this exam because it offers a government job.
18. CA (Chartered Accountant)
Being a CA is a dream of many, but cracking an exam can be very difficult but not impossible. The exam is among the most difficult exams in the world. There is a fact that after clearing this exam, applicants will become professional CA and be hired by reputed companies across the world. Chartered Accountant exam is conducted by the Indian Chartered Accountancy. It has three stages, out of which CPT is the first stage. The first stage is very cracked by various CA aspirants who prepare it for a long time.
CA's second stage is IPCC that consists of seven issues divided into four and three classes. The third and final stage of CA is very difficult than the first and two stages. Most candidates fail in the third stage. Completing a CA is a great achievement but there is only an 8 to 16% success rate.
19. NVIDIA Exam
NVIDIA is itself an exclusive exam conducted by an NVIDIA company, also considered to be one of the toughest exams in the world. The selected people create Graphics Processing Units for the technical Platform for the Gaming Industry. The exam consists of two stages, the first stage dedicates to the experiment stage and the second stage is the Technical Interview. In the first stage, topics cover Pipelines, Virtual CMOS Development, State Computer, Cache-Control, C Programming Principles, others.
Students must have scored a minimum of 60%. He or she should pursue any of one discipline to be a part of this exam. These disciplines are BE, M.Tech, B.Tech(IT, CSE, ECE, EEE), B.Sc, BBA, ME, MBA, BCA, M.SC, BHM, M.Com, BBM. In addition to that, they must possess skills over game designing with innovative ideas, good communication skills, flexibility to work in shifts, good academic records, must be good in calculation, good hold on mathematics, etc.
20. CAT (Common Aptitude Test)
Common Aptitude Test is another toughest exam in India, conducted by the top-notch management college, IIM. Students are required to score well in the CAT exams to enter IIM. Not only IIMs, but various Indian business and management colleges also accept the CAT percentile for admission.
Due to the high competition, it would be one of the highly competitive exams. This computer-based test is given by lakhs of aspirants every year. To get admission in IIMS, candidates need to be focused. Very few candidates can crack this exam. In India, several CAT coaching institutes trained the candidates for this tough exam. For CAT coaching, TIME is a popular institute. The students have the ability in interpreting data, verbal capacity, practical explanation, learning awareness, others.
21. Putnam Exam
Being an expert in Mathematics, candidates can take part in Putnam Exam. It is a high-level Math Competition for college candidates. The exam is divided into two sessions over three hours. Candidates have to work on six mathematic problems during each session. Algebra two onwards problems require no knowledge but are difficult for even the most skilled math majors. Students are awarded cash prizes who score well at the national level.
22. NEET (National Eligibility Entrance Test)
Before going to become a doctor in India or being a part of a medical college, candidates need to crack the NEET exam. More than 54000 medical seats are offered to medical aspirants who score well in this exam. The NEET score is also accepted by private institutes and private school seats around the country. This is a high-level medical entrance test in which students are offered admission for MBBS, Ayush BDS and another medical courses.
Finally, these are the top toughest exams in the world conducted in different sectors. These are not ideal for everyone to appear. Moreover, these exams are not that easy to clear. Candidates with extraordinary skills can appear for any of the above exams and clear them. Also, those who are looking to make a career in a specific field can prepare for the exam and clear it. If you focus on your studies and put in extra effort, then you can crack even the toughest exam in the world.
Frequently Asked Questions
Mensa is conducted in how many countries?
Mensa Society is established in twelve countries all over the world.  The names of the countries include United States, United Kingdom, Germany, Netherlands, Sweden, Denmark, Australia, South Korea, France, Belgium, Switzerland, and India.
What is the syllabus for the Medical College Admission Test?
The paper is divided into four sections. The first section asks about the Chemical and Physical Foundations of biological systems and has a total of 59 questions. The second section consists of Critical Analysis and Reasoning Skills, having a total of 53 questions. Third, Biological and Biochemical Foundations section contains 59 questions. Psychological, Social, and Biological Foundations of Behaviour, is the last section and has 59 questions.
What is the age limit for Union Public Service Commission (UPSC) exam?
The age criteria in UPSC are different for different categories.  For the general category, the minimum age is 21 years and the maximum is 32 years.  For candidates belonging to OBC (Other Below caste), the minimum age is 21 years and the maximum is 35 years. For SC/ST candidates minimum age is again 21 years but the maximum age is 37 years.
What is the paper pattern for LNAT(Law National Aptitude Test)?
The paper is divided into two parts, the first part consists of 42 MCQ-type questions and is of 95 minutes and the second part is essay writing with a word limit of 750 words and is of 40 minutes.
How is LSAT different from CLAT?
Law school admission test (LSAT) is conducted for admission in law schools of the United States, Canada and Australia where the Common Law Admission Test is conducted for admission in law institutes of India.
What is the Eligibility criterion for the Chartered Financial Analyst (CFA) exam?
The candidates must possess a bachelor's or equivalent degree. The final year students of undergraduate programs can also sit for the exam.
Can Indian students appear for Graduate Record Examinations (GRE)?
GRE (Graduate record examinations) is an important admission requirement for many leading graduate institutions in Canada, and the United States. Yes, Indian candidates can also apply for this particular exam. These exams are conducted both offline and online mode.
How many IITs are there in India?
There are a total of 23 Indian institutes of technology in India.
How many Cisco Certified Internetworking Expert (CCIE) is there?
There is a total of 59,737 CCIEs in the world. These conduct direct recruitment exams for network engineers.
What is the duration of UPSC exams?
Union public service commission exam is one of the toughest exams in India. The exam comprises three stages. The first stage is UPSC prelims it has two papers of 2 hours each. The second stage is UPSC mains it has 9 papers and is of 3 hours each.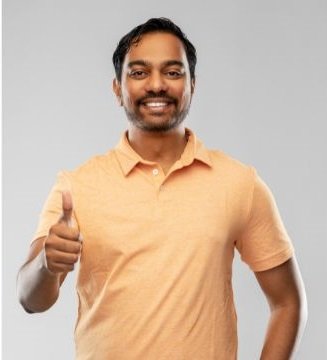 Rahul Kumar is a passionate educator, writer, and subject matter expert in the field of education and professional development. As an author on CoursesXpert, Rahul Kumar's articles cover a wide range of topics, from various courses, educational and career guidance.