What is The Full Form of PGDM?

The full form of PGDM is a Post Graduate Diploma in Management, consisting of topics related to the field of management. This 2-years PG Diploma is available for both full-time and part-time. Almost every management institute in India offers a PGDM course. PGDM holders are prepared to fulfill the requirement of the institutions, organizations, and companies. There are ample job opportunities as functional heads, Leaders, Managers, and Specialised Executives globally after completion of the diploma course.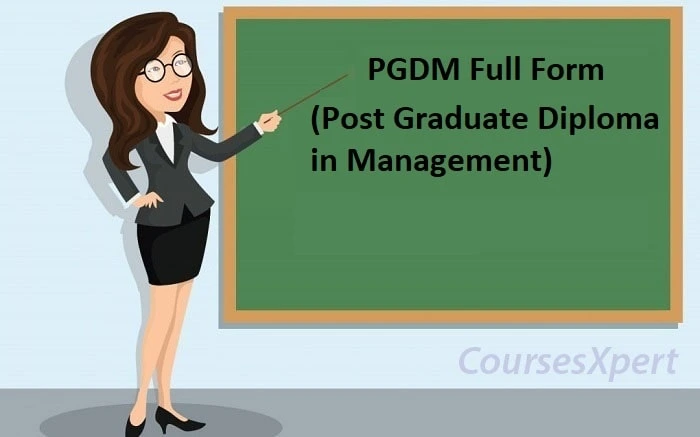 PGDM Eligibility Criteria
Following are some of the essential requirement one need to fulfill while applying for the PGDM course:
Students must have completed a bachelor's degree in any domain with a minim of 50% overall marks from any renowned institute or college.
Applicants who obtained marks of below 50% would have come up for a series of entry tests to secure a position in their dream university.
Subjects in PGDM Course
Following are some of the common subjects in PGDM courses across the management institutes. These subjects include:
Finance
Marketing
Human resources
Accounting
Supply Chain Management
Operations Management
Information Technology, etc
Best Institutes for PGDM course
Management Development Institute, Gurugram
IIM, Bangalore
IIM, Kolkata
SP Jain Institute of Management and Research, Mumbai