What is The Full Form of MSW?
The full form of MSW is Masters in Social Work, also called MSocWork or MSocWk. MSW is a sought-after PG course, including micro and macro aspects of professional social work in schools, hospitals, communities, and other fields of social service. The duration of MSW in India is two years.
Those completing graduation in a relevant stream can pursue MSW courses. MSW is a specialized course that imparts understanding and knowledge of the fabrics of society and the societal hierarchy. MSW mainly includes fieldwork and equips the students with relevant skills to help others in need.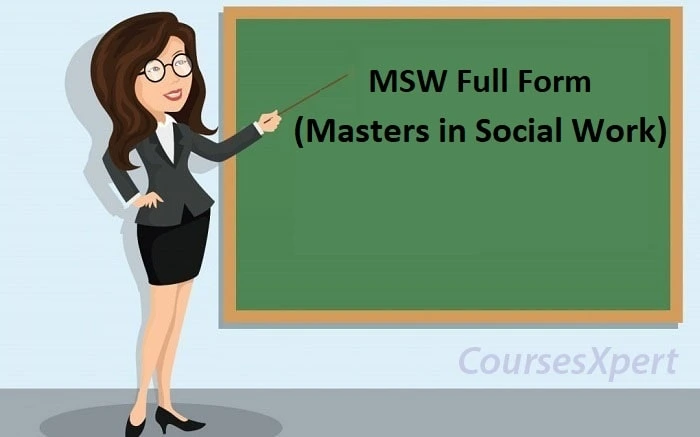 MSW Eligibility Criteria
Below are the essential requirements that a student must meet while applying for an MSW course:
Applicant must have passed Bachelor of Social Work from a renowned institute with a minimum aggregate of 50% marks.
The students belonging to the reserved category are offered a relaxation of 5% of aggregate marks attained.
Applicants from Social Science/Humanities/Science/Management and other domains are also eligible for the MSW course. Students also scored 50% on their exams.
There are no certain exams for the MSW exam, but some institutes test students based on the scores secured in the skill assessment or written test.