What is The Full Form of BSE?

The full of BSE is Bachelor of Science in Engineering, which enables students to turn their creative ideas into a reality with an engineering degree. It is an academic UG-level degree course offered to a student after 3 to 5 years of studying engineering at an authorized university or college.
BSE is a flagship degree course, that prepares aspirants for careers in professional engineering and related fields. Students interested to learn more about technical coursework related to the engineering field or who wish to practice engineering after graduation can pursue a BSE course.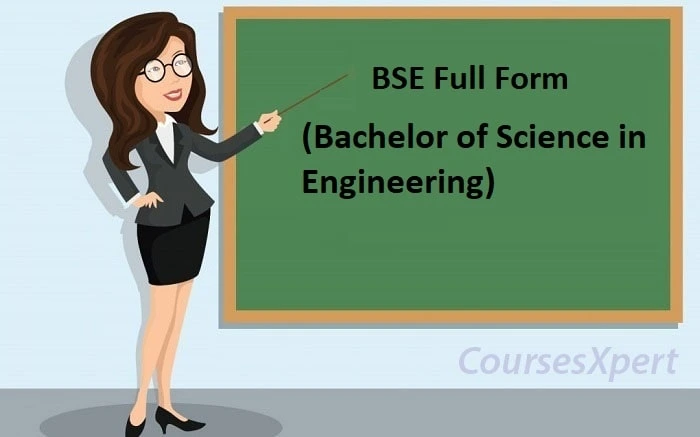 Overview
This course deal with the focus study of engineering-based subjects.
It is given only after completion of courses, about 3-5 years after the beginning of the course.
The education is available online and offline
In the US, BS is equal to a Bachelor of Engineering
Sikkim Manipal and RDC are two Indian Universities offering Bachelor of Science in engineering.
In Canada, a Bachelor of Science in engineering is usually offered by a technical university.
It is a traditional engineering degree preparing the aspirant for work as professional engineers or computer scientists.
During the course, students are taught conceptual knowledge in their chosen specialization.
UG engineering students can take coursework in life sciences, physics, mathematics, and general engineering.