After completing the 10th, Indian students have to make their first-ever choice for their future. And that is to choose the stream that not only will help them learn the basics of their career-oriented graduation and post-graduation courses but will also help them to learn the basics of the industries they are going to work in for the rest of their lives.
In India, after 10th, the students have to choose from three major streams. Physics, Chemistry Maths, known as PCM; Physics Chemistry Biology (PCB); and the last one is PCBM, which stands for Physics, Chemistry, Biology, and Maths.
In the article, we will be talk king about all these streams, their pros and cons, future aspects, and many other things that usually bother the students and their parents. So, if you are also in this stage of education where you need to take the decision, we will suggest you to go through the article and get a perfect overview of the fields. This will help you make a better choice and decide which of these streams is the most beneficial for your future.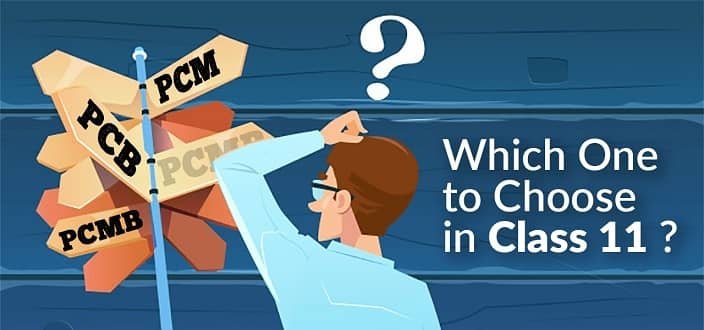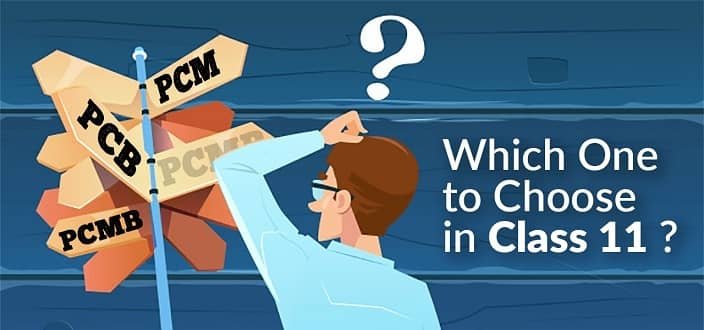 PCM:  A Stream for engineers and Mathematicians
Let's first talk about the most popular and widely chosen stream among the Indian students from different state boards, the PCM. Frankly speaking, PCM is one of the most talked-about and potential streams for the students, as after doing 12th from the stream, you become eligible for the widest range of courses in India and abroad. With the cleverly sorted out subjects, core subjects that are going to build a base for the future engineers and mathematicians are a few things that make PCM a great stream for Indian students.
Regardless of the board you belong to, PCM has some of the finest students who are willing to work as an engineer or management professionals in the future. The course stream prepares the students likewise and at the end of your school, you will have a clear mindset that what you are going to become and how to progress further with the right choice of course for graduation and post-graduation.
Let's talk about PCM in a little detail so that you can decide whether this is the right field for you, or not.
Eligibility criteria for PCM highly depend on the board you are in. Typically, the students having over 60% marks on 10th, and 65%+ in Mathematics and science subjects are eligible for enrolling in the PCM stream. Though this minimum percentile differs from schools and boards, roughly you should prepare for this criteria to get assured of getting PCM in a good school.
Courses you can opt for after 12th
As said earlier, PCM offers the widest range of after-school courses.  After completing 12th with PCM and good marks, you can either go with the more popular course like Engineering (BE, BTech) or Management (BBA) or opt for the more conventional course like the computer applications (BCA) and Science (BSc). You can opt for numerous other options. In other words, if you are a bit confused that which career option you should go with after completing 12th, PCM can be a worthy stream to go with. As PCM provides better course options to go with. It can be treated as the base of many course streams lie computers and engineering. So, go with PCM if you are in love with Engineering and mathematics or are looking for a wider scope for the future.
After completing the 12th, there are a few skills that a college looks for in a student for enrolling in a particular course. If you are from the PCM stream, then there are a few important things that you should have known till the stage. This can be treated as the base knowledge, and the course you are enrolling in will enhance this knowledge and take it to the next level.
These skills are
Basic permutation combination
Differential and Integral
Computer skills
Good communication skills
After completing the 12th with PCM and enrolling in a good graduation/PG course, the students can earn job profiles as engineers, managers, Analysts, Technicians, and many more. And there are numerous firms both private and government areas that hire these professionals. So, after PCM, you can be assured of getting a great career.
PCB: A great stream for Doctors
Now, let's talk about the second most popular choice among the students. PCB is basically a stream dedicated to future doctors and health specialists. The stream is helpful if you are willing to work as a doctor or health specialist in various fields. After completing graduation, you can opt to become a health professional and earn a great amount.
There are numerous courses that you can opt for after schooling in the PCB stream, you can opt for MBBS, Dentist, Dietician, Health expert, trainer, and many other fields. In all, if you are interested in Biology and the human body, the PSB is going to be a perfect stream to opt for.
Talking about eligibility, most Indian school boards accept students in the PCB stream if they have scored 60% in the science subjects. Overall, if you have 55% in the 10th class, you shall be eligible for the PCB stream. So, if you fulfill these criteria, you can enroll in PCB in any reputed school in the city without any issue.
Courses you can opt for after 12th
Like PCM, PCB has great career-oriented courses that you can choose after 12th.  . You can choose the specializations accordingly to get more knowledge of the field you are interested in and choose to work as doctors or specialists. You can opt to choose the courses like BDS, MBBS, Dietetics, and many others. In all, the PCB offers great course opportunities to choose from in the field of Biology and human anatomy. IF you have an interest in this field, PCB will be a worthy option for you to go with.
To be picked by the companies, a few skills that you should possess as a PCB student are
Great communication skills
Patience
Knowledge of the human body
Urge to learn tech and concepts throughout your career
After completing your PCB and graduation from a good course, you can opt to work as an individual practitioner in the field of human health, join a reputed hospital as a doctor, or plan to study further. There are numerous ways to earn and learn more if you have chosen PCB as the course stream after your 10th.
PCBM: A combined stream that can help you earn a great career and salary
Basically, the PCBM branch is mid-way for those students who are willing to know the core subjects of both Mathematics and Biology branches. And if you are looking to learn the best of both worlds, PCBM is going to be an ideal course stream for yourself. BY choosing PCBM for your 11th and 12th, you will be able to go with any of the Biology and Math courses. In addition to these, you will be eligible to the exclusive field like Biotechnology that can't be achieved with knowledge of a single subject. In all, PCBM is a great course stream for students who are willing to earn great knowledge and brilliant career opportunities after completing graduation/post-graduation.
Unlike the PCM and PCB streams that require the students to score 60% in their main subject, the PCBM requires the students to have above 60% in both Maths and science subjects. As the stream teaches both Maths and Biology, it is essential to have the basic knowledge of both the subjects. So, if you have this, you can enroll in PCBM for a good school that has the facilities of teaching the subjects along with providing the practical knowledge of the branch.
Courses you can opt for after 12th
Apart from enrolling from the courses that were once considered for the core subjects for Mathematics and Biology students, you can also look for new courses like Engineering in Biotechnology, Pharmacy, and many other core fields. This makes the PCBM a worthy course stream for the students having different fields of interest.
Skills you should possess in the field of PCBM are
Basic knowledge of both Mathematics and Biology stream
Great communication skills
Brilliant academic track record
As the stream combines goods of both Maths and Biology streams, you can get unmatched career opportunities after completing the preferred courses for graduation or post-graduation. You can opt to work as a technician at a hospital, work in a Biotechnology-related firm or assist the hospitals/nursing homes according to your field and skills. Apart from this, Biotechnology is getting immensely popular abroad. So, you can also opt to work outside the country to gain a great reputation and money.
Conclusion
This was the brief overview of the three most popular streams that students choose for after 10th. All of these streams offer great career opportunities and the thing that you should keep in mind while choosing any one of them is your field of interest. There are numerous options for graduation, post-graduation, and doctorate for these streams and if you are really willing to make a good career, none of these streams is going to disappoint you at all. So, choose wisely, consult with your parents and experts in the field and then choose the right stream that can help you take the first step towards a bright and stable career.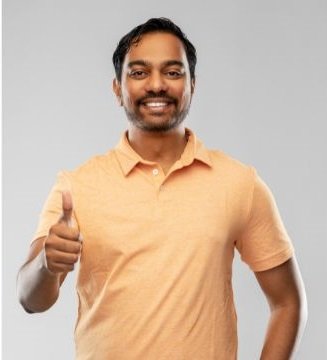 Rahul Kumar is a passionate educator, writer, and subject matter expert in the field of education and professional development. As an author on CoursesXpert, Rahul Kumar's articles cover a wide range of topics, from various courses, educational and career guidance.