Nursing is quite a good and interesting choice that many people seem to take on these days. It is one of the career options that is pretty much on the high and is going on with even more interest. Many students once thy finish their course continue along to take on the nursing course and make a good career out of it.
Previously what people did was that they used to take nursing course only after they reach the college level. But now there is scope and the students can take the course right after their class 10 exams also and can also go for the same after their class 12 exams. Having seen that there are so many people going for the course, we thought why not include and highlight them so that people get good idea and learning about it.
So here are we looking into a complete guide for the nursing course after class 10 and 12 in India. Read along.
How is Nursing course becoming one of the lucrative options around?
Nursing course is one of the professional courses around and is much loved by people. It is one of the courses recognized by Indian Nursing Council also known by as INC and people take on this course to further their skillset and gain good recognition in life. This course was previously as we said only offered by colleges or after college period is over.
But now there was courses and paramedic nursing courses which a student can learn right after they have given class 10. These courses take on the practical approach and allow the students to become health practitioners. There are different diploma and certificate courses that you can take along and also is many short term job based courses that will give you job and more facility.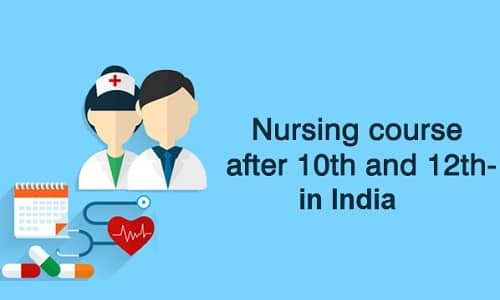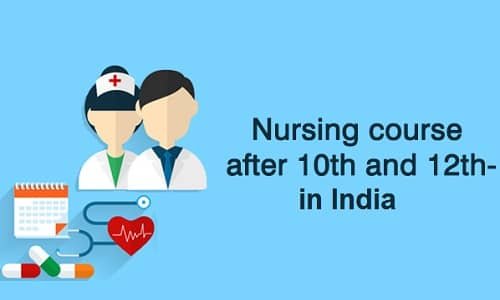 What are the nursing courses after class 10 in India?
The students can take the course into nursing right after they have completed the class 10 exams. Previously this was not supported much but now that the Indian Nursing Council has accepted it, the students can take this course right after they finish their class 10 exams. There are plenty of courses and we will list them down below for you and then follow it with the other details like eligibility, and other fee structure and certificate details. Here's the name of the courses.
Diploma in Ayurvedic Nursing
Rural Healthcare Diploma
Diploma in Nursing Care Assistant
Certificate in Home Based Healthcare
Certificate in Nursing Care Assistant
Details of these courses
We have keep it all amalgamated into one single section because all of these courses come into the similar bracket are quite same in terms of qualification and requirement. All these courses vary from 1 year to 2 year at maximum and offers the students the degree of nursing. It is not essentially the degree but more like a diploma or a certificate course.These course have the clear path made for the students where they can further go ahead for their career and make the most of these life.
Eligibility criteria for these courses
The students who want to go for this course needs to have a basic qualification of class 10. Only then can they go for these courses otherwise they can't. It may further depend on the college or the institute as to what sort of percentile is required for the admission. Once you are up to that mark, you can go for the entrance test and then further go for the study and admission.
Scope for these courses
These courses have a paramedical stance to them and is one of the best scope worthy courses after class 10. A person who has completed these courses can go ahead in life in different fields like healthcare vertical and more. They can go on to become nurse or health assistant and more. And if they further want to progress they can also go for the later on courses which will further improve their career.
What are the nursing courses after class 12 in India?
There are plenty of courses that a person can take along after class 12 in nursing field and these courses are good career choice options. These courses also makes the student a good professional and gives them the opportunity to progress so far ahead in life. A person can take either a full fledged graduation course or a diploma course or even a certificate course under nursing.
List of Nursing Course After 10th & 12th In India
| | | | |
| --- | --- | --- | --- |
| Course Name | Course Duration | Eligibility | Course Type |
| Auxiliary Nursing Midwifery | 2 Year | 12th Pass | Diploma |
| General Nursing and Midwifery | 3.5 Years | 12th Pass | Diploma |
| Bachelor of Science in Nursing | 4 Years | 12th Pass | Undergraduate |
Here's the list of nursing courses that you can go for after class 12. Read along.
1. Auxiliary Nursing and Midwifery (ANM)
This is a promising career option and many students prefer this course after they finish the class 12 exams. This course has a brief qualification and eligibility criteria that they need to fulfill and there is quite a detail about this course. We will discuss it down below.
Here's the course, scope for this course
Course details and eligibility
This course is followed by a student once they complete their class 12 exams. They can partake this course and enroll in it to become a qualified auxiliary nurse and more. The students need to have completed the class 12 from any of the Science or the Arts stream and that should be from any of the recognized board. Also the student needs to be at least of 17 years so that they can take on this course.
Scope
Any person who has passed this one can go on to become a Auxiliary nurse and get jobs in the clinic, hospital and more. They can also become more like proper nurse in their career.
2. General Nursing and Midwifery
Another course that is pretty much in the highlight, this one General Nursing is seeing such a growth and rise. This course is a more advanced feature of the previous Auxiliary Nursing and Midwifery course. This course looks into a deep aspect and has stricter rules than the other one.
Let's discuss about the course in brief down below:
Course details and Eligibility
This course can be pursued by the students after they complete their class 12 course. For this course to start, the students needs to be eligible for it. for that they have to have completed the course from a recognized body and should have a PCB course. Furthermore, the applicant cannot be less than 17 years of age as it is mandatory. Also the students also needs to have at least 50% marks in class 12.
Scope
A student with this course can become a registered nurse or a registered midwife and they can enroll with the Indian Nursing Council. That way they can then go along to take on more jobs and increase their scope.
3. Bachelor of Science in Nursing
Who said that BSc is limited to only a few fields. That is never the case. There is a B.sc nursing course that can also be taken up after doing the class 12 exams and the same will be under BSc field. This course is one of the most demand ones and has so much to learn and seek. There is also quite a requirement for these courses and anyone who wants to become a good nurse should devote and learn this field.
Here's the course, scope and salary for this course
Course details
This course is a proper 3 year bachelor or graduate course and a person who is willing for this one can go for this one can select this course once they complete the class 12 exams. Here the person will learn about the aspects of nursing, midwifery, health practitioner, health care assistant and more. They will also undergo practical training to improve and solicit their status as a good nurse.
Eligibility
A person who wants to go into this field needs to have completed the class 12 exams in science stream and they need to have a proper certificate from a recognized board. After that they should also have 50% marks in their class 12 and then they have to appear for the entrance tests. Once they complete the entrance tests then a interview round will be setup and then they can go ahead to become a nurse and get a career in this field.
Scope
This course is one of the most skill related course and one of the most awarding ones. A person who has gone for this course can then go for the further ahead in life with other qualifications also if they like. Or else they can go with the route of registering for the nursing council for the degree of Registered nurse and that way they can become one of the best nurse around and have a good career ahead.
Nursing Course Frequently Asked Questions
Nursing courses could be pursued after completing 10th?
Yes, some of the nursing courses could be pursued after completing 10th. However, these courses are different from the standard nursing course that could be pursued after the 12th. In the coming years, the number of nursing courses for 10th pass candidates might increase. However, the general and most important nursing courses would be limited to 12th pass candidates only. The courses for 10th pass and the courses for 12th pass candidates are listed above, compare them and you will find the difference.
Is there an upper age limit for becoming a nurse?
No, so far, there are no laws that forbid a person from becoming a nurse based on age. However, there is a general concept that the candidate should not be too old to pursue the nursing profession.
Is there any way to enrol directly in a nursing course without attending NEET?
As of now, NEET is not diversified to include nursing courses. Therefore, today, candidates could directly enter nursing courses. However, there are rumours that the NEET council is planning to include nursing courses in NEET. Anyway, let's wait and see, how things turn out in the future.
Who pays a nurse better, government or private sector?
As far as we know, the salary scale of a government nurse is INR 38000 to 45000. On the other hand, private sectors pay only half the government salary. However, some reputed private sector hospitals pay the same or more than the government.
Nursing course is good for female's only? If no, then why is there only a limited number of males enrolling?
This one of the common issues India faces, there are a lot of taboos around several job titles. When it comes to nursing, one popular taboo is that nursing is reserved for females only, this is not true. Nursing course is not just limited to female, males could also pursue nursing courses. In recent years, the demand for male nurses has increased. If you consider European countries and gulf countries, the demand for nurses is not distinguished based on sex, both male and female nurses are preferred.
Is it possible to migrate to European countries after completing a nursing course in India?
Yes, of course, to be frank, a majority of the nursing graduates from India complete the course in hopes to migrate to other countries. If compared to India, most of the European and Gulf countries pay accept and pay Indian nurses more than India itself. However, the nurses should pass a few tests and acquire an adequate license to work.
Which course is better, general nursing or Bachelor of Science in nursing?
Both the courses are good and there are job opportunities open for both course graduates. However, you should know that the general nursing course listed above is a diploma course and a Bachelor of Science in nursing is a bachelor's course. If the job opportunities are compared in-depth, the job opportunities for B.Sc. Nurse would higher than GNM. When it comes to salary if a B.Sc. Nurse and GNM are employed in the same firm, B.Sc. Nurse tend to get higher pay than GNM.
Conclusion
So these courses are the ones that a student can go for after they complete their class 10 and 12 exams. Nursing is a quite respected profession and is also one of the rewarding ones but requires hard work. A little bit if effort and good study will give you the lifetime of good career and money and respect.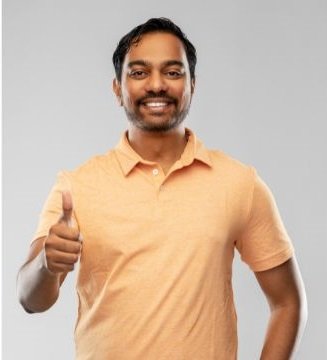 Rahul Kumar is a passionate educator, writer, and subject matter expert in the field of education and professional development. As an author on CoursesXpert, Rahul Kumar's articles cover a wide range of topics, from various courses, educational and career guidance.