Artificial Intelligence Courses List: Eligibility, Career, Syllabus
Artificial Intelligence is a vast system and not that easy to learn. But it is easily available to people for learning. Though this system is still a new concept among many, it has many applications in the market. Moreover, Artificial Intelligence has the power to transform any industry completely. It can enhance the efficiency of industries and let people work excellently. That's why learning Artificial Intelligence can improve the productivity of any person. As AI courses are available online, people can access them easily and give the right direction to their careers.
Artificial Intelligence courses cover many topics, such as Machine Learning, Deep Learning, Neural Networks, etc. Also, by leaning AI, a person can implement different aspects of AI in the industry. Therefore, the AI system has wide popularity in the market and is one of the essential subjects to learn nowadays. Also, it is an excellent career option in the 21st century. If someone wants to learn about machines and implement them in their applications, then he/she can opt for learning AI systems.
If you are interested in learning Artificial Intelligence and looking for the availability of courses, then this article is for you. Here are some Affiliate Intelligence courses in India with their eligibility, career, syllabus, and other details. These are the top choices for people from different fields. You can have a look at these courses and choose one according to your requirement.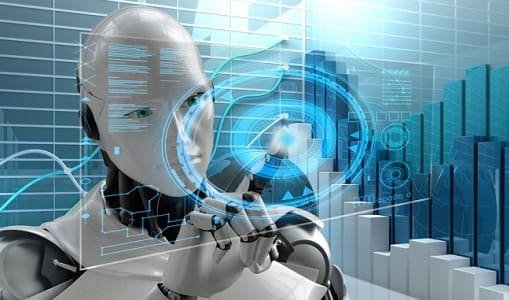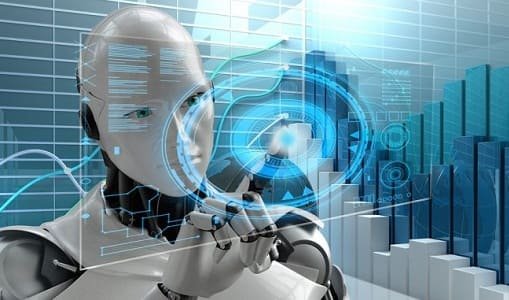 1. Applied AI And Machine Learning Specialization Course By Analytixlabs
If you want to learn Machine Learning and Neural Network to create AI applications, then this Applied AI and Machine Learning course if for you. This course provides methods to implement AI practically and make you capable of meeting the business objectives. This course covers all basics of Python and Data Science libraries to provide detailed learning. Also, it focuses on practical knowledge to make the students understand the AI system easily. Moreover, this course is one of the top courses in India.
This course will teach you Artificial Intelligence and Machine Learning and enhance your skills. Also, you can learn Python, PyTorch, TensorFlow, Keras, NLTK, Numpy, TextBlob, etc. by opting in this course. With this course, you can learn the theory of Artificial Intelligence and can apply it in your projects in the specific industry. Those who are looking for a certification course on Artificial Intelligence and Machine Learning from a reputed institute can choose this course. This course is available online to everyone and provides classroom learning in Bangalore and Delhi & NCR.
Eligibility
This course is ideal for students from different technical and quantitative backgrounds. Engineering, Business Management, Maths, and Statistics students can enroll in this course to enhance their careers. Also, students can opt for this course according to their work experience.
Career
The Applied AI and Machine Learning course by Analytixlabs enable students to build their career efficiently. It guides students in making an efficient profile that can take them towards a bright career. Also, this course is available to the students online for their future reference. It also helps students to design their resume and shares them with job consultants. It supports the students through an alumni network and enables them for jobs by implementing mock interview sessions.
Syllabus
This course covers the Python Foundations, Machine Learning, Text Mining, Artificial Intelligence, and Deep Learning. Each topic contains its essential sub-topics and is taught to students efficiently. They provide both live classes and video content to cover the syllabus within the desired time frame.
Course Duration and Fees   
The duration of this course is six months, which is covered in 38 classes. The course is accessible in two ways to the students. The first one is instructor Led live classes, which charge 48,000 rupees. The second one is the video bases self-pace, which costs 43,000 rupees.
2. PG Diploma In Machine Learning & Artificial Intelligence By IIIT-B And upGrad
This Artificial Intelligence course is one of the trending courses in India. This course provides thorough learning in different skills like Deep Learning, Reinforcement Learning, Industry Projects & Tools, etc. This course includes 20 programming tools, languages, and libraries to enhance your learning experience. Another specialty of this course is it lets you learn from different industry projects designed by top companies. It has expert mentors and personalized feedback system to allow students to learn efficiently.
The up Grad platform provides different projects to students to let them learn new things. Also, the course allows the students to communicate with AI industry leaders to understand the industry norms. The mentors clear all doubts of the students and track their learning process for a better experience. The upGrad platform also offers support and hosts live discussions to let students learn the system much better. This course is available in Mumbai, Delhi/NCR, Chennai, Pune, Kolkata, Jaipur, Hyderabad, Bangalore, and pan India.
Eligibility
This PG Diploma course is ideal for working professionals. Those who want to enroll in this course should have a bachelor's degree in Mathematics or Statistics and one year of experience in programming.
Career
The course provides job placement assistance in top companies and 360-degree support. It also arranges mock interview sessions with hiring managers for students to let them prepare for interviews efficiently. After completing this course, students can apply for Machine Learning Engineer, Data Scientist, Artificial Intelligence Architect, Business Analyst, and Product Analyst posts.
Syllabus
In the syllabus, this course includes Data Science tool kit, Machine Learning, Natural Language Processing, Deep Learning, Statistics & Exploratory Data Analysis, Reinforcement Learning, and Deployment and Capstone Projects. These topics can help you work efficiently in the industry.
Course Duration and Fees
The PG Diploma course by upGrad is a 12 Months course. The fee for this course is 2, 85,000 rupees.
3. Artificial Intelligence Engineer Master's Program By IBM & Simplilearn
This course provides training on the specific skills to make you an efficient Artificial Intelligence Engineer. By collaborating with IBM, this platform offers this course to master the students in Deep Learning, Machine Learning, and And Programming. This way, it can boost the career of the students in Artificial Intelligence. By enrolling in this course, you can become an expert in Artificial Intelligence and Data Science. The graduate students from this course can work on Artificial Intelligence and Data Science posts.
This Master's program provides certificates to students throughout the program. Those certificates can guarantee your skills and make you recognize as an expert in Artificial Intelligence. Apart from this, the Master's Program by Simplilearn offers many other benefits to improve the skills of students. This course can be accessed in the top cities of India such as Mumbai, Chennai, Delhi & NCR, Hyderabad, Pune, and Bangalore.
Eligibility
This course is available to people who belong to a technical background.
Career
It provides career support to students to let them get their dream job. This platform also lets the students participate in recruitment drives from the top companies in different cities. Moreover, this course enables students to apply for the top jobs and get hired.
Syllabus
The Artificial Intelligence Engineer Master's Program designed by Simplilearn includes seven courses to provide thorough learning to the students. Those courses are Introduction to Artificial Intelligence, Data Science with Python, Machine Learning, Deep Learning with Keras and TensorFlow, Advanced Deep Learning and Computer Vision, Natural Language Processing, and AI Capstone Project.
Course Duration and Fees
This Master's program is designed for one year, and its fee is 44,999 rupees.
4. PG Program In Artificial Intelligence And Machine Learning By Greatlearning
This course is specially designed by the great learning platform for professionals who are working. If you want to learn Artificial Intelligence to increase your value and get a better job, then you can opt for this course. By enrolling in this course, you can get placement in the top companies easily. Moreover, this course is one of the top Artificial Intelligence courses in India. Therefore, you can avail of superb benefits when you join this course. It provides expert program managers to answer all your doubts and offer you an industry-standard learning experience.
Another best thing about this PG Program is it admits students in small batches to ensure smooth learning experience and assist each student effectively. With mock interviews, it enables you to get your dream job in the top firms. Also, it arranges career fairs to help the learners to get their desired job. This course has expert mentors to guide the students on the right path. Also, they make the students ready for industry needs. This course can be accessed in Bangalore, Delhi & NCR, Chennai, Hyderabad, Pune, and Mumbai. Also, it is available to everybody online.
Eligibility
Students who have a Bachelor's degree with a minimum of 50% marks can apply for this course. Also, students should know college-level mathematics and statistics and skilled in a programming language. Those who have a technical background can get the benefits of this course.
Career
It offers career support to ensure you get upwards in your career. Moreover, it connects you to an alumni network to guide you in your career. Also, there are career consulting and mock interviews to provide you with your desired job. It informs the current job posts to the students and let them attend career fairs to get jobs. It helps students to create an e-portfolio so that they can apply for jobs easily.
Syllabus
The syllabus of this course is designed by Great Lakes and UT Austin-McCombs. Also, the faculties from IIT-Bombay and other artificial intelligence experts have participated in creating the content. The syllabus includes foundations of Python for AI & ML and Applied Statistics, Machine Learning, Artificial intelligence, Capstone project, and Career Assistance.
Course Duration and Fees
The PG Program from great learning is designed for one year. The fee for this course is 2, 40, 000 rupees + GST.
5. PG Program In Artificial Intelligence And Machine Learning By Edureka
If you are looking for a certificate course to become an expert in Artificial Intelligence & Machine Learning, then this PG program is a brilliant option for you. It provides training on the latest technologies and allows you to work on industry-standard projects to gain practical knowledge. As Artificial Intelligence and Machine Learning is the future of technology, you can expect bright careers after completing this course. Also, it is one of the best institutes in India for Artificial Intelligence courses.
Edureka has introduced live instructor-led learning programs to let the learners learn the course efficiently. Another benefit of this course is that working professionals can opt for it as it conducts all the live classes on the weekends. With this course, you can boost your skills and implement Artificial Intelligence and Machine Learning technologies in the industries. This course is available online for everyone. Therefore, anyone who wants to learn this course can enroll online and start learning.
Eligibility
The PG course of Edureka is ideal for anyone interested to learn Artificial Intelligence and Machine Learning.
Career
This program can let you connect with industry experts and learn from them. It also allows you access to an alumni network and helps you to get access to the recruitment processes of top organizations.
Syllabus
This program includes Python Fundamentals, Deep Learning, Natural Language Processing, Machine Translation, Reinforcement Learning, Text & Image Classification, Time Series Analysis, and Interview Preparation Assistance. Therefore, this course is going to master you in the latest technologies to let you build your career in your own way.
Course Duration and Fees
The PG program offered by Edureka is a nine months course, and its fee is 2, 22, 450 rupees + GST.
Artificial Intelligence Course Frequently Asked Questions
What are the skills required to peruse the AI course?
To peruse and complete an AI course, the candidate needs to have good mathematical, computer, programming, probability, algorithms, and robotics knowledge and skills. If you have none of these skills and interests, then it would be best that you avoid perusing an AI course. Remember, without these, AI courses would be hard to learn and pass. When it comes to AI, unlike other courses, skills, knowledge, and high marks are very important. Without these, you would not be able to get employed.
Which stream should be selected after the 10th for perusing the AI course?
To peruse the AI course, you should opt for mathematics and computer science as major subjects in 11th and 12th. Unlike all the engineering and other courses, without mathematics and computer science, you would not able to enroll in an AI course.
Is it true that there are different stages in AI?
Yes, artificial intelligence is commonly split into three stages, one the narrow intelligence, second the artificial general intelligence, and third the artificial super intelligence. The skills and job opportunities for each stage of AI are different and therefore, while selecting an AI course, you need to understand each stage and then select a course accordingly.
UG AI course is good for getting employed in a reputed company?
It is not possible to predict if you could find a job with a UG AI degree. In general, as far as we know, most of the people who are working in the artificial intelligence industry have a Ph.D. degree. While we know some people who have just UG and some with PG. Based on the job title, firm reputation, it could differ.
AI course is available in all colleges?
No, it is not easy to find a college or university that offers an AI course. One of the reasons is that in India, the AI field is not as diverse and strong, therefore, the demand is very low. This is why AI has not risen to prominence these years. However, in the future, it is expected that the demand for people with AI degrees might rise.
Is it important to learn python to master AI?
Different programming languages could be used to code AI. However, most commonly, python is the programming language used. But, this does not mean that you should learn the python language mandatory. First, you need to join the course, and then based on the information and knowledge acquired from the course, you need to learn a suitable programming language.
Is there diploma courses in AI?
Yes, of course, there are PG diploma courses like AI in data science, PG Diploma in CS and AI, PG Diploma in AI, PG Diploma in AI and ML, etc. You must remember that different courses offer a different level of knowledge to the user, it is all up to the user to choose the suitable course based on the future requirement and interest.
Conclusion
There are different Artificial Intelligence courses offered by different platforms and institutes. If you are at the beginner level, then you can start from basic courses and gradually opt for advanced courses. As it is the future of technologies, it is worth learning for a better career. Also, these courses are affordable compared with the degrees and available online for everyone. Therefore, working professionals also can learn Artificial Intelligence and enhance their careers.