Due to the rapid growth of technology, the demand for IT professionals has rapidly grown. In the past few decades, the IT sector has gone through a spreading out. It is one of the most promising and respectable job designations with better future growth. A wide-ranging job opportunity will come along after the successful completion of the IT course.
Keeping pace with the speedily involving technologies, many job roles in the industry is also changing. However, IT is one of the desired courses in India, thus the number of students pursuing this course. Those who possess technical skills and have theoretical knowledge will get success in a short period. No doubt, the demand for technical courses to get a job at the reputed position in IT is at an all-time on the top.
Students with having IT background will get high annual salary packages with various perks. Also, they can get a lot of chances to make a huge impact on the youth why an IT sector is important and how youth are leaning towards IT jobs. The major benefit of choosing an IT field is that IT conceptual knowledge as well IT skills are precious to every industry/stream/sector involving Manufacturing, Retail, Healthcare, Aerospace, Energy, Information Technology, and BFSI and so on.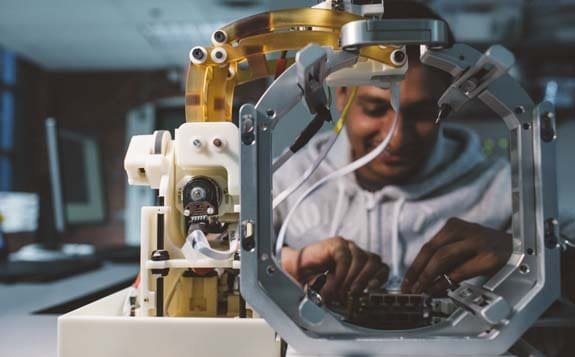 An IT professional can pick any of the job profiles after getting knowledge of the IT sector. All these include Information Security Analysts, System Analysts, Web Developers, Network Architects, Data Scientist, Computer Scientist, Cloud Architects, Cybersecurity expert, Project Manager, Artificial Intelligence expert, etc. These job roles are special for qualified and skilled IT professionals.
Candidates who are willing to pursue a career in the IT sector can check the technical course for a better understanding of the IT field. These courses are specially designed by experts to spread high-level knowledge to candidates. A technical course is usually an amalgamation of practical exercise and academic training taught to IT aspirants during their course duration. Besides this knowledge, they are prepared with taught technical skills.
To know more about the technical course, you will read this article from start to end. This blog will help get you to know what technical courses are best for IT job roles.
List of Popular Technical Course for IT Jobs
| | | | |
| --- | --- | --- | --- |
| Course Name | Course Duration | Eligibility | Course Type |
| Management Course | 3 Years | 12th Pass | Undergraduate |
| Software Development Course | 3 to 4 Years | 12th Pass | Undergraduate |
| Machine Learning Course | 3 Years | 12th Pass | Undergraduate |
| Data Science Course | 3 Years | 12th Pass | Undergraduate |
| Blockchain Course | 2 Months to 1 Year | 12th Pass | Undergraduate |
List of Popular Technical Course for IT Jobs
1. Management Course
Management is not a technical course but project management is an essential key for an IT company. To make the company's infrastructure stronger, management is the only way that will help you to understand the technical strategies. As you know, IT is a vast field that is not bounded to organizing, evolving and testing services and software products.
Therefore, it is also offering management of the services and products, customer service support and timely deliveries. There are various IT firms where a project manager plays an important role. He or she is the only one who can understand the concept of project management. They will especially hire for making plannings for project outlines. Other than that, they play a supervisory and managerial role in their respective job role.
Those who wish to attain senior-level or other managerial post job positions in the IT sector must have industry experience for the long term also have management certifications. Aspirants can consider pursuing certification courses like Product Management Certification Programme and Post-Graduate Course in Management.
Both courses cover relevant topics like Business Growth Strategies, product planning and development, Engagement Growth, User Design, Business Analytics, etc. Through these programmes, you will get to know how to deal with challenges? Also, the course helps to work on communication skills, problem-solving skills, strategic thinking and time-management ability.
2. Software Development Course
It is one of the leading and popular courses for IT aspirants. The course curriculum includes the testing, creation and maintenance of software applications, equipment and structural work. Software development is an essential key to success for IT businesses in an overall way. It highlights studying designing advanced software's and find an alternative to compete in the business world. You can learn what business requires and how to deal with national and international clients.
Software development prospectus is one of the preferred options that would get you to know the modernize business operations, employee productivity, increment in sales, Boost ROP and convey a competitive control to a firm or organization. In the last few years, the demand for software engineers or developers is increasing rapidly just because of their skills and knowledge.
From small to large companies/corporations/firms, from start-ups to mid-sized companies, everyone used advanced software solutions and tools through software developers. For this technical work, they can charge slightly higher. Every year the software developer will be getting hired by top-notch companies like Verizon, Infosys, Deloitte, IBM, TCS, Amazon, Google, Facebook, etc.
You should have good knowledge of backend development, front-end development and full-stack development to become a software developer in a top IT Company. Here is a complete list of technical courses for Software Development that you can choose:
PG Diploma in Software Development ( Specialization in Cybersecurity)
PGD in Software Development ( Specialization in full-Stack Development)
PGD in Software Development ( Specialization in Big Data)
Specialization in Cloud Computing
Specialization in DevOps
3. Machine Learning Course
Machine Learning Course is one of the most preferred technical courses to get a job in IT firms. The machine learning course helps to gain in-depth knowledge of machines through experience. Various national and international companies are using machine learning to enhance innovative ideas to supply dynamic customer needs. After completing this course, you can choose the following machine learning roles:
ML Engineer
ML Scientist
Business Intelligence Developer
ML Analyst
NLP Scientist.
The mentioned job roles come with decent salary packages just like the cherry on top. Those who have a keen interest to pursue the Machine Learning domain should opt for Machine Learning Certification Course. There is a total of six technical courses in ML involving Post Graduate Diploma in Machine Learning and Artificial Intelligence, Post Graduate Certification in Machine Learning and NLP, Post Graduate Certification in ML and Deep Learning, Master of Science in ML and Artificial Intelligence and Advanced Certification in Cloud and Machine Learning.
The above-mentioned course highlights studying unsupervised and supervised learning and other respective topics like Neural Networks, Sentiment Analysis, Computer Vision, Regression Analysis, Natural Language Processing, Information Extraction, Gesture Recognition, Object Detection and Statistical patterns Recognition.
4. Data Science Course
Data science is highly similar to the IT sector, which means it is a sub-domain. There are various Data Science Technologies include Machine Learning, Deep Learning, Natural language Processing, and Artificial Intelligence which is an essential part of various technical and non-technical sectors. Professionals entitled to data science that has good knowledge and experiences are in high demand.
Every year, several vacancies for data science experts remain vacant due to a lack of knowledge. The long-term course requires proper conceptual and practical knowledge. Thus, you need to work hard for getting a job in the IT sector through a data science course.
In India, various top-notch institutes are offering professional training programmes and Data Science Certification courses. Some popular courses include PG Certification in Data Science, Business Analytics Certification Program, Master of Science in Data Science and Post Graduate Diploma in Data Science. These courses will help in uplifting your career with good salary packages.
The certification course prospectus involves Machine Learning, Big Data, Business Intelligence, Python Programming, Predictive Analytics, Data Visualisation, Natural Language Processing, Data Visualization, Machine Learning, etc. Overall, the course encourages practical and theoretical learning.
During the course period, you can get a chance to attend live projects, mock interviews, learn case studies, and resume uplifting sessions and much more.
5. Blockchain Course
BlockChain resolves around the Finance Service and Banking sector. Cryptocurrency like bitcoin is going to be popular for the past few years. That is why the blockchain has arisen. Well, there is a huge digital record that is distributed across multiple systems within a single network that is called a blockchain. Now the question arises how blockchain helps in IT sectors? The answer is that the digital transaction records system will get to know advanced earning ways.
There are various industrial sectors like Supply Chain Management, Cybersecurity, Healthcare, Transportation; etc is adopting blockchain technology. Those who have done blockchain courses can easily work with popular IT firms, companies and corporations. They are being experts like Blockchain project Manager, Blockchain Consultant, UX Designer, BlockChain Solution Architect, BlockChain Expert, etc.
Candidates can opt for any of the following Blockchain courses:
Postgraduate Certification in BlockChain
Executive Program in BlockChain Technology Management
PG Diploma in Software Development and Blockchain Specialization
Through these courses, you will know about Cryptography, Consensus Algorithms, Smart Contracts, Proof of Concepts, BlockChain Platforms, Distributed Apps, P2P Networks, Distributed Applications, Composer, Hyper ledger, etc.
Final Words
These are some popular courses for increasing your skills and knowledge to get senior-level IT job roles. Apart from these courses, you can check various other courses online for getting into the IT sector.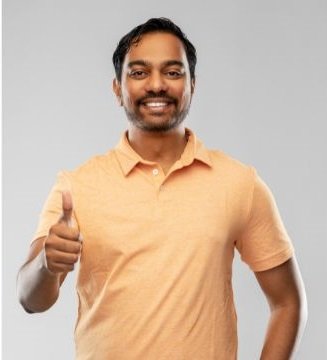 Rahul Kumar is a passionate educator, writer, and subject matter expert in the field of education and professional development. As an author on CoursesXpert, Rahul Kumar's articles cover a wide range of topics, from various courses, educational and career guidance.