Mechanical engineering is a two-year postgraduate degree program that focuses on the application of engineering, physics, and materials science to the design, analysis, construction, and maintenance of mechanical systems. The course's major goal is to prepare students in areas such as machine design, production, and operation.
Graduates of the M.Tech Mechanical Engineering program have a variety of work prospects in fields such as engineering, physics, and machinery operation. The M.Tech Mechanical Engineering program offers a wide range of work opportunities with competitive salaries in both the private and public sectors.
The M.Tech. (Mechanical Engineering) program is comprehensive, encompassing all aspects of design, thermal, and production engineering. Students can choose from a variety of elective studies to concentrate on in one of the three major sectors of design, thermal, or production engineering.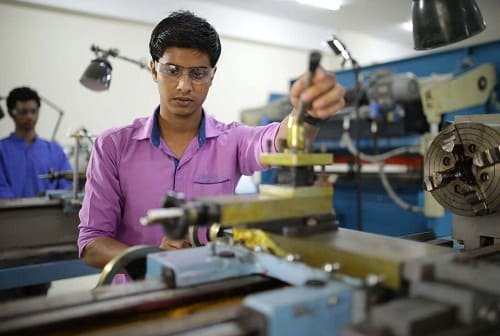 Eligibility for M.Tech. Mechanical Engineering course
Aspiring students must have completed a B.E./B.Tech in the field of Mechanical Engineering or a comparable exam.
Candidates who have cleared the (AMIE) test with a specialization in Mechanical Engineering are also considered suitable for admission to the Master of technology. (Mechanical Engineering) degree program
The (GATE) Final Merit List is usually used to determine admission.
Why you should choose the M.Tech Mechanical engineering course?
The M.Tech in Mechanical Engineering course can be used in many sectors of engineering; hence it functions as one of all engineering degrees. Mechanical Engineers are in high demand compared to other engineers in other fields.
It's worth noting that mechanical engineers make up 30% of the millions of experts hired by businesses.
Aeronautical engineers, aerospace engineers, automobile engineers, architects, nuclear physicists, tool designers, and a variety of other jobs are all options for graduates of Tech. in Mechanical Engineering.
Mechanical Engineers will be able to work in a variety of new domains as biotechnology, materials science, and nanotechnology advance.
It is the second-highest-paid job in a few Western countries, after medicine.
Admission Process
The admission process for this course in India can be completed either on-site at the campus or over the internet. The admissions process is solely dependent on the aspirants' merit scores and their performance in the entrance tests. As a result, applicants must meet the minimum qualification for a Master of Technology in Mechanical Engineering, which is based on a combination of their undergrad degree course grades and entrance exam results. The following are some of the many ways for obtaining admission to the M.Tech Mechanical Engineering program:
How to Apply?
Aspirants have the option of applying for the program online or offline. The candidates are selected for the course based on their undergraduate degree merit score and their admission exam scores. Aspirants can apply for the M.Tech Mechanical Engineering course by filling out an online application form. After completing the online application form, candidates will be invited by the institution or university to attend an interview as well as other consultations, group discussions, interviews, and other activities.
Selection Process
The selection process for the Mechanical Engineering program is based on the results of the entrance exam as well as the marks obtained in the 12th and 10th grades as well as in the undergrad degree course in the relevant field. After the institution conducts a brief interview & group discussion, the applicants are assigned seats based on the numerous M.Tech Mechanical Engineering qualifications criteria that the aspirants have met to be considered for admission. When it comes to course admissions, the process is entirely based on the institute or college that is delivering the courses, and the officials themselves have the authority to make any adjustments to the admission process whenever and wherever they deem it essential.
Who can go for this M.Tech Mechanical engineering course?
They must be able to schedule and prioritize their time, pay close attention to the details, exercise sound judgment, and accept responsibility.
The capacity to address problems using both logical and creative/innovative techniques should be a prerequisite for success.
In addition to being numerate and extremely computer savvy, they should have great analytical abilities.
Those who intend to pursue a career as a teacher or lecturer after completing the Master's degree program are encouraged to apply for it.
Skills required being an outstanding mechanical engineer
M.Tech Mechanical Graduate students must have a set of skills and values that will help them thrive in their professional lives and advance in their field as the top mechanical engineering graduate possible.
Skills possessed by graduates of the M.Tech Mechanical Engineering Engineering degree will assist them in their academic pursuits as well as their professional development, allowing them to become the greatest mechanical engineers possible. These skill-sets include:
Leadership
Creativity
Teamwork
Engineering Skills
Problem Solving Skills
Innovation Skills
Communication Skills
Syllabus of M.Tech. Mechanical Engineering
The Mechanical Engineering syllabus, as prescribed by many universities and colleges, is available here.
1st semester
Subjects
Computational Lab
Mechanical Measurement Lab
Lab of Experimental Stress Analysis
Mechatronics & Product Design
Metal Forming Analysis
Experimental Stress Analysis
Instrumentation & Measurement
Numerical Analysis & Optimization
2nd semester
The lab I Design Practice
CAM/CAD Lab
Seminar
I general elective
II general elective
Machine design principles
Mechanisms design
Elasticity theory
3rd semester
Minor Project
Vibration Lab & Materials Behaviour
Lab II of design practice
III General elective
Mechanical Vibrations
Mechanical behavior of the materials
4th semester
Electives list
Elect. I
Design of bearings & shaft
Design of Computer-Aided
Pollution Control Equipment design
Pressure vessels design
Elect II

Materials Management
Methods of finite element
Design & Metallurgy of Welded Joints
Fracture Mechanics
Finite Element
Elect III

Tribology
Design of Computer-Aided Vehicle
Robotic Engineering
Total Quality Management
M.Tech Mechanical Engineering Popular Entrance Exams
There are a variety of entrance tests for Mechanical Engineering programs that candidates can take to qualify for admission. Being selected for a Mechanical Engineering program after graduating from an accredited undergraduate program is contingent on passing entrance exams.
The following are the top 5 entrance examinations for Mechanical Engineering after having finished an undergraduate degree to get a clear idea of which entrance tests to appear in after graduating from an accredited undergraduate program. The following are some of the top finest M.Tech Mechanical Engineering entry examinations available:
TANCET
UPSEE
BITSAT
VITEEE
JEE MAIN
Top 10 Colleges of M.Tech Mechanical Engineering in India
In this rapidly changing business environment, leading M.Tech in Mechanical Institutes in India and overseas are offering Mechanical Engineering degrees since courses in engineering and material science are required for students to succeed in their careers. Colleges offering this degree throughout India include the following institutions:
| | |
| --- | --- |
| College | Location |
| IIT | Bombay |
| IIT | Kharagpur |
| IIT | Delhi |
| IIT | Guwahati |
| IIT | Kanpur |
| BITS | Pilani |
| IIT | Roorkee |
| BHU | Varanasi |
| DTU | New Delhi |
Scope of M.Tech engineering course
The M.Tech. in Mechanical Engineering program offers a great deal of potential both in India and internationally. Graduates who wish to further their expertise in engineering, material science, and physics can pursue a Ph.D. in India if they meet the requirements. Some of the higher education options available after completing the M.Tech Mechanical Engineering course include:
Reasons how this course can help you fetch a good career
Growth
M.Tech Mechanical engineering students can expect to see a significant advancement in their careers as a result of their participation in the course. Depending on their desired specialization, the graduates have a variety of job opportunities to choose from after completing the course. The graduates have a wide range of options for pursuing their careers in a variety of fields such as engineering, physics, material sciences, and many others.
Demand
Mechanical engineers of high caliber and skill are always popular in a variety of reputable firms, and these industries contribute to India's continued survival in the sector of the economy. There are numerous opportunities for mechanical grads in India, as the nation is looking forward to extending its engineering and technology developments to create a brighter future for its citizens.
Career Options
Numerous work prospects are made available to graduates of the Master of Technology in Mechanical Engineering program, which may be found in both the public & private sectors of businesses. After completing the M.Tech Mechanical Engineering program, you will have a wide range of options in a variety of fields. The employment that is provided to graduates will differ depending on the knowledge & skills that the graduates possess.
The following are some of the very perfect career choices available to you after earning your mechanical degree in the government sector:
Design Engineer
Senior Mechanical Engineer
Aerospace Engineer
Automobile Engineer
Thermal Engineer
Following are some of the most promising M.Tech Mechanical Engineering careers in the private sector:
Assistant professor
Project Engineer
Mechanical Design Engineer
Mechanical Engineer
Salary after M.Tech Mechanical Engineering course
The compensation package for a Master of Technology in Mechanical Engineering degree in India varies from INR 8.25 LPA to INR 10 LPA. The salaries offered to engineer graduates may differ based on the abilities, experience, and proficiency that the graduates have acquired, as well as on the city in which the students are posted for work.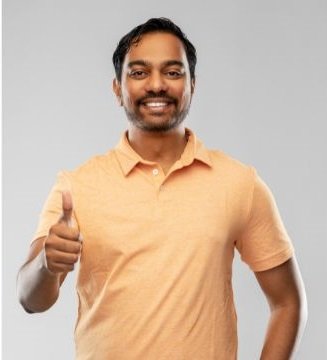 Rahul Kumar is a passionate educator, writer, and subject matter expert in the field of education and professional development. As an author on CoursesXpert, Rahul Kumar's articles cover a wide range of topics, from various courses, educational and career guidance.