When it comes to perusing a course after UG graduation, most people are confused. Especially when there is two option in mind. LLB and MBA are two of the common options that might arise in most candidate's minds. A majority of them would find it difficult to select the suitable course from this, while one of the course is PG and one UG, both of them could be perused only after graduating some UG course. This confuses most of the candidates more. So, how to come to a decision? It is not an easy task. In this article, we will provide all the details required to conclude.
Each of these two courses has its own merits and demerits, therefore, without a direct comparison between the two, we might not be able to draw a suitable conclusion. Therefore, in the end, we will compare both these courses in detail.
LLB course details –
LLB short form for bachelor for Legislative Law is a UG program that is designed for candidates who plan to peruse a career in Indian law. In India, a person could become a lawyer only if he/she graduates from the LLB course. The course focuses more on different laws, their application, communication, judgment, problem,-solving, etc.
As far as we know, it is one of the top jobs in India today. While a graduate could peruse a PG course. He/she could also start practicing law and taking up cases and practice law. As of today, there are almost 1200 different law colleges in India today. Most of the top universities have a law college under them, for example, Delhi University, BHU, Symbiosis, etc.
The LLB course syllabus covers a wide range of laws, family law, criminal law, international law, civil law, etc. In simple words, the course topics are diverse and it could help make the candidate more efficient and skilled in several aspects required.
Unlike other courses, LLB could be perused only if the candidate has graduated from a UG course. It could be any stream, however, if a candidate needs to join LLB right after passing 12th standard, then he/she needs to peruse an intergraded course which has a course duration of 5-years.
Eligibility criteria to peruse LLB course –
The eligibility criteria for LLB could vary on the type, of course, you are perusing. Yes, there are two types of LLB courses, to know more read the eligibility criteria carefully.
If you are planning to peruse the LLB course after passing 12th, then you need to join for courses like BA LLB, BBA LLB, B.Com LLB, B.Sc. LLB, etc. These are integrated LLB courses. To join such an integrated course, the applicant should have scored a minimum of 45% marks in 12th in any stream.
To join for an integrated course, the applicant should have attended the required LLB entrance test and passed it.
If you are planning to join a regular LLB course and not an integrated course. Then, you need to graduate some UG course first from a UGC recognized university.
To peruse LLB after graduating from any UG course, you need to attend and pass the entrance test conducted by the appropriate board.
As of now, there is no age limit for an applicant to peruse the LLB course.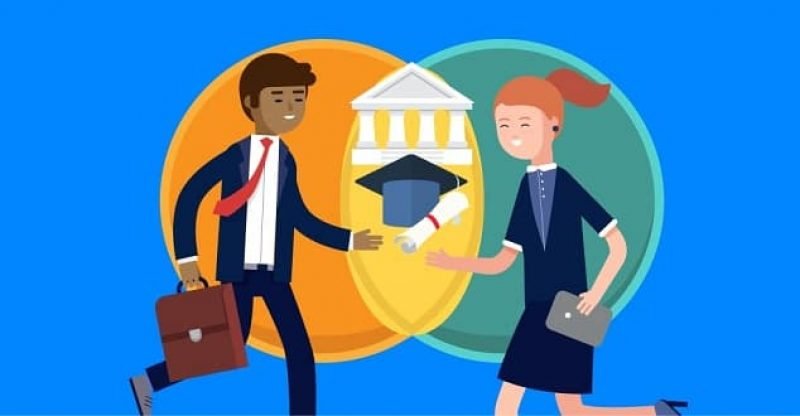 The course duration of the LLB course –
Even if the LLB course is just a UG course, the duration is different for different LLB course. Here is everything you need to know.
Integrated LLB courses like BA LLB, BBA LLB, B.Sc. LLB, B.Com LLB, etc. Has a course duration of 5-years.
Regular LLB courses perused after graduating any UG course has a course duration of 3-years.
LLB course syllabus –
As already mentioned, a regular LLB course has a course duration of a 3-years and unlike other courses, most of the universities/colleges/institutes follow a yearly system. Here are the subjects taught each year.
First-year –
Constitutional law
Criminology
Labour law
Contractual law
International economics law
Family laws
Women and law
Professional ethics
Law of tort and consumer protection act
Second-year –
Law of insurance
Intellectual property law
Human rights and international law
Comparative law
Law of evidence
Environmental law
Jurisprudence
Property of law and transfer of property law
Arbitration, conciliation, and alternative
Third-year –
Law of taxation
Legal writing
Cooperative law
Company law
Code of the criminal procedure
Training in moot court
Administrative law
Civil procedure court
Banking law and negotiable instruments act
Land laws including ceiling and other local news
Interpretation of statutes
Training in drafting
A job title that could be decorated after graduating LLB –
Legal expert
Sessions judge
Law professor
Notary
Solicitor
Trustee
Legal consultant
Law reporter
Public prosecutor
Sub-magistrate or Munsifs
The salary package of LLB graduate –
The salary of an LLB graduate could vary based on the job title and based on the industry. While there are criminal lawyers that draw lakhs for just a few hours, there are also lawyers that get paid very less. However, the salary in this field increases as your expertise and skills grow. If you are confident and if you could win a case, a few such accomplishments could land you on the retainer of top companies or entrepreneurs.
If you read everything complied above, you will find everything you need to know about the LLB course. Now, read about the MBA course for more detailed knowledge.
MBA course details –
Unlike LLB, MBA is a postgraduate course and it is one of the internationally recognized PG courses in India. If you are planning to peruse a career in developing your own business or joining the management side of any industry, having an MBA degree might serve you better. Yes, MBA short form for Masters of Business Administration covers a wide range of business fields like accounting, marketing, management, etc.
Unlike most of the PG courses, the MBA course is not limited to a candidate who has done UG in a particular course. However, anyone who has completed any UG course could peruse this course. But certain criteria should be met, which we will discuss in the next section. As already told, the MBA is different from other PG courses, like engineering, there are several MBA streams that you could peruse. Here are some of the top MBA courses.
Marketing management
Financial management
Media management
Interior design
Operations management
Rural management
Human resource management
Hospitality management
Sports management
Health care management
It does not stop with these 10 streams, but, there are other streams too that a person could peruse. Apart from this, there are two types of MBA courses.
Regular MBA course
PGDM (Post Graduate Diploma in Management)
Both these courses could be perused as
Regular course
Online course
Distance learning course
The executive course
As you have seen, the MBA course is very diverse and there is a lot of option that could be considered. However, it is all up to the candidate on which stream to peruse and how to peruse it.
Eligibility criteria to peruse MBA course –
The eligibility criteria for MBA course could depend on the university/college/institute. However, we will list the general eligibility criteria followed by the majority.
To peruse MBA the applicant should have graduated from a UG course.
The applicant could also be from the final year of a UG course
The applicant's UG graduation mark should be not less than 50%. Top institutes demand at least 60% marks.
If the applicant is from reserved categories, then a 5% relaxation in marks is provided.
Some top universities allow candidates who have at least 5-year work experience. For example, SP Jain Mumbai, IIT Bombay, XLRI Jamshedpur, etc.
Some other universities allow only those candidates who have completed a 4-year UG course.
The course duration of MBA course –
The course duration of most of the MBA courses offered in India is the same. However, if you peruse the MBA course abroad, the duration could be different.
If you are perusing a regular MBA course, the course duration is 2-years.
If the course is PGDM, then the course duration could vary, however, generally, the course duration could be around 1-year.
MBA course syllabus –
The syllabus of MBA course could vary based on the university/institute/college. They could sometimes be complicated or sometimes simple. Here is a general syllabus followed by most people. A two year MBA course is split into 4 semesters, each semester covers different subjects.
First-year –
Semester 1 –
Organizational behaviour
Marketing management
IT management
Managerial economics
Human resource management
Quantitative methods
Business communication
Financial accounting
Semester 2 –
Management science
Marketing research
Management accounting
Financial management
Organizational effectiveness and change
Operation management
Management of information system
Second-year –
Third semester –
Business ethics and corporate social responsibility
Strategic analysis
Legal environment for business
Electives
Fourth semester –
Strategic management
Project study
International business environment
Electives
The elective subjects could be based on the stream you select.
Finance –
Corporate governance
Corporate taxation
Financial derivatives
Risk management
Portfolio management
Marketing –
Brand management
Consumer behavior
Salesforce management
Business marketing
Human resource –
Managing diversity
Compensation management
Management of industrial relations
Training and development
Job titles that could be decorated after graduating MBA course –
Account manager
Lobbyist
Recruitment manager
Administrative officer
Brand manager
Marketing manager
Management consultant
Human resource manager
Project managers
Finance manager
The salary package of an MBA graduate –
As far as we know, an MBA graduate could draw a salary based on the job title and the industry. In general, the average salary for a fresher could range between 7 to 12 lakh per annum. This could keep on increasing as the experience increases and the job titles improve. The maximum salary drawn by a senior-level MBA graduate in India is closer to 25 lakhs per annum.
Every detail you need to know about MBA and LLB has been compiled above, but, it might not be enough to help you come to a suitable conclusion. Therefore, we have compiled a direct comparison between the two.
MBA Vs LLB: Key difference –
MBA is a PG course, while LLB is a UG course
MBA course focuses more on the management and administration side of a business. But, LLB is a law degree that focuses on all types of law.
MBA is a 2-year course, PGDM 1-year course, but LLB is a 3-year course. Integrated LLB is a 5-year course.
Top MBA offering universities or institutes in India or abroad has a course fee comparatively very high than any LLB course.
A person could peruse an MBA after graduating LLB course and the vice-versa is not commonly done.
The job titles held by both MBA and LLB credential holders are entirely different.
You might wonder why we have not compared the salary scale of both these, it is because there are some industries and job titles that offer the same salary scale.
Conclusion: LLB Vs MBA, which course is better for you?
As already mentioned, comparing both these courses is easy if you know deep about the course. First, MBA and LLB are entirely different course and the job titles that could be decorated is also different. The better course for you depends on where your interest lies. If you love to peruse a career in law, then opt for LLB, if you need to peruse a career in the administration or management side, then opt MBA. The best course for you will always depend on where your genuine interest lies. It is always best that you decide the best course for yourself based on your interest.
Related Topics: