LLB and LLM are the two most popular and widely chosen courses among law students. If you are willing to enter the law field and want to serve the nation, these two courses are great to go with. However, if you are looking to choose one out of these, then you may need some assistance as you may get confused about future perspectives and others. In case you are also confused about these two courses and are willing to choose the course with better benefits and future, this article will help you choose a better course for yourself.
LLB vs LLM: The differences
The basic difference between LLB (Bachelors of Law) and LLM (Masters of Law) is the level of the course. While the LLB is a graduation level course while the LLM is a post-graduate course for those students who have already completed their graduation. Additionally, if you are willing to do the LLM after your schooling, then there are a few institutes and universities that offer integrated LLM courses. This integrated course is of 5-years duration andif you are looking for a complete law course, we will suggest you to go with this integrated LLM. And if you have already done your graduation, the regular LLM course will be the best choice for you.
Another difference between the duration of the course. The bachelor's degree, LLB takes 3-year to complete after 12th, whereas the LLM can be done in 2-years after your graduation. So, if you can enroll for the course you want to and eligible for. Also, make sure that you choose a reputed college for yourself and get the best future assurance.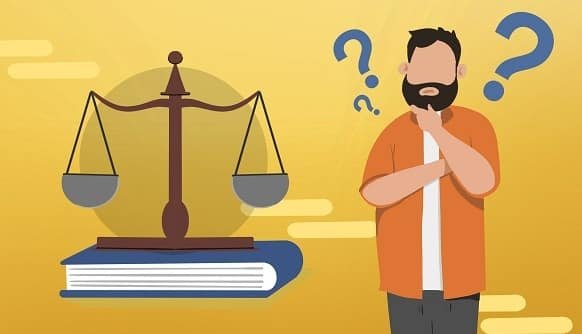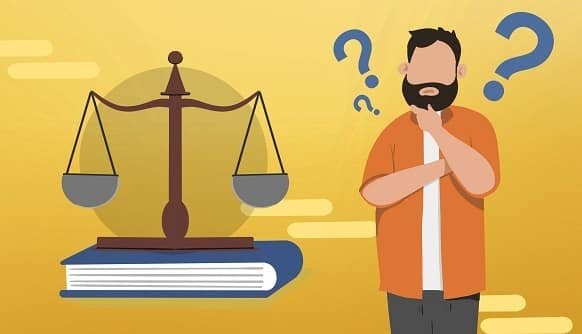 LLB vs LLM: Prerequisites
Now, let's talk about the prerequisites of both LLB and LLM so that you can choose a better course for yourself according to your qualifications. Though the LLB and LLM may have different eligibility criteria in different states, in common, the LLB requires the students to pass the entrance exam along with the performance in your schooling. On the other hand, LLM requires the students to complete their graduation first. IF you have done your law graduation from a reputed college and have a great score, you can apply for the LLM course according to your scores and performance in the college.
So, according to your qualifications and score in the entrance examination, you can choose the best course for yourself.
LLB vs LLM:Course complexity
Another important thing to consider while choosing a course is the course complexity. Though both LLB and LLM courses are important and have some really tough subjects and theories in them, comparatively we consider LLM as a more complex course than the LLM as it consists of the courses that teach the students bout the advanced and more complex Law terminologies and methods. Along with this, the LLM tutors are still hard to find. Though there are numerous literature and study material from LLM, lack of good tutors makes it a hard course to master in.
On the other hand, LLB is a graduate-level course and the knowledge and teaching methodology is relatively simple. That is because that is intended for the basic level students who have just completed their schooling.
In all, if you were looking for a simpler course, LLB is the right choice for you.
LLB vs LLM: Fee structure
LLB and LLM also differ from each other in terms of fees. Though fee structure mainly depends on your college and city in which you are planning to study law. But still, the LLM is an expensive course than the LLB, especially if you are looking for an integrated course. LLM is a 2-year course that makes it an ideal choice for the students who are looking for a less expensive course. IF you have done your graduation and are looking to go with further studies, LLM will be an ideal choice for you. In case you have scored good marks in your entrance examination and are eligible for the scholarship, the LLB can also be done ata relatively less fee. So, choose a better course depending on your education level and scholarship and get a course done from a reputed college in your area.
LLB vs LLM: Colleges and Universities
Another important thing to consider while choosing a law course is college or university. Talking specifically about India, there are numerous private colleges and universities including the reputed National Law Institutes and autonomous colleges. They both offer bachelors and masters degrees for law students. However, if you area normal student who is willing to stay in the city and want to study law, the number of colleges that have LLB is relatively more than the colleges that have LLM as a regular course.
The reason can be seen as the fact that a student becomes eligible to practice law after he completes his graduation. That means there is no instant need of pursuing masters until you are looking to learn some new terminologies and better career perspectives.
So, choosing a college for LLM or a more integrated LLM is harder than finding a college for LLB. The choice is completely yours and your urge to gain knowledge. IF you have good colleges in the city or if you are looking to move to a new city to learn the law, LLM can be a great course for you.
LLB vs LLM: Future assurance
Both LLB and LLM courses are great for law students. And after completed any of these courses, you can getgreat job opportunities in law firms or practice on your own after a few years. However, if you are looking for a better future and want to earn more by applying for better firms and financial institutions, the LLM can offer better future assurance to you.With better career opportunities and better standing, LLM offers students great options to earn well through their life after their course completion. So, if you have an option, we will suggest you to go with LLM instead of the only LLB. Try a good college for LLM and get better future assurance.
LLB vs LLM: Career Opportunities
With LLM, a student gets better job opportunities and offers from reputed firms. The reason behind these enhanced career options is that not many students choose LLM. That's the reason why you will get better responsibilities in your firm than the candidates with an LLB degree. Additionally, you will get more preferences to handle clients as you have better qualifications than other employees of the firm. Additionally, you can apply for those jobs that particularly need more qualified professionals to work with them on the projects.
In other words, if you were looking for a better job and career options LM would be a better choice for you to go with.
On the other hand, if you are in urgent need of a job and want to complete the courses and start earning, the LLB can be agreat choice too. Just make sure that you choose a good firm with lots of opportunities even after graduation. By working with a good firm, you can also opt to do higher studies while working for them.
LLB vs LLM: Which is better?
Both LLB and LLM are crucial courses for law students. And unlike many other bachelors and masters degrees, they both have their importance for law students. On one hand, where the bachelors LLB is self-sufficient to get a job, LLM can be an advantage for the law students who are willing to work under a reputed law firm and make better growth than other employees. So, choose wisely and get the course done with perfection. So, that you can apply for the top firms that fit your criteria and pay you well for your qualities.
Conclusion
In all, if you are looking to earn a good amount as a law person, both LLB and LLB can be worth considering options for you. Additionally, you can apply for better jobs in your area and well as through the country without an issue. However, if you are looking for more reputed firms, and want to earn better, LLM can be a worthy course to opt for too. You can look for the best options and government projects. Another brilliant way to serve after doing the LLM is to join a law college and teach the new students about the law. This can be a perfect job to go with if you love teaching and want to serve the students at your best. Numerous law institutes in India hire LLM students and offer good salaries to the teachers.
So, regardless of the job you choose for yourself, LLM can be a better choice for you if you are a law student and want to earn money and respect both. So, start making the list of reputed colleges in your area and start preparing to enroll with them.
Related Topics: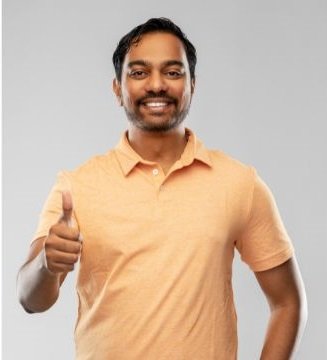 Rahul Kumar is a passionate educator, writer, and subject matter expert in the field of education and professional development. As an author on CoursesXpert, Rahul Kumar's articles cover a wide range of topics, from various courses, educational and career guidance.