One of the domain is Life Sciences, and it is offered at undergraduate and postgraduate level. This subject is related to the study of different life forms. The course in life science teaches the students about the different living organisms, including plants, animals, aquatic organisms, and human beings. You also learn about the various life processes at the cellular and molecular level. People who want to make a career in the sciences can pursue a course in Life Science. The subject gives you a lot of opportunities for research work as well.
You can either pursue B.Sc. or M.Sc. in Life Science, and during these courses, you will also learn about the different species of animals. The total duration of B.Sc. is three years, and the entire duration of M.Sc. is two years. The courses are divided into semesters and each year has two semesters. For the students interested in Science & research should opt for the course in Life Science. The student with good microscopic skills and computer skills can also do well in this field. Today, in this article, we will talk about the two major Life Science Courses, which includes B.Sc. & M.Sc.
Let us move ahead and check out the information now.
Life Science Course – Key Highlights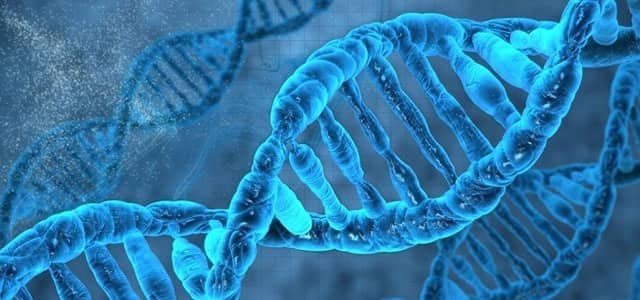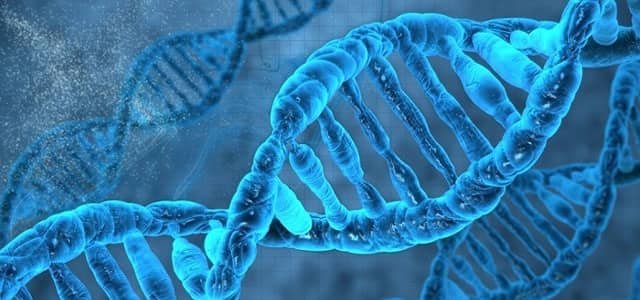 B.Sc. Life Science
Candidates can pursue B.Sc. in life science after completing 10+2, and most of the universities offer admission based on the marks scored in class XII. Below are the key highlights of B.Sc. in Life Science.
Course – Bachelor of Science in Life Science
Duration– 3 Years or 6 Semesters
Eligibility– Cleared 10+2 with 50% marks
Admission Process– Entrance Based or Merit Based
Fee–Rs 3000 to Rs 1 Lakh
Recruiters– Government & Private Companies
Higher Study Options– MBA & M.Sc.
M.Sc. Life Science
After B.Sc., the students who are willing to stay in the same domain and opt for higher education can also pursue M.Sc. in Life Sciences. After completing M.Sc., they can go ahead and followthe research field, and they can even pursue a career in the field of nutrition. Pursuing M.Sc. will boost students' career, and it proves to be a good option. Below are the key highlights of the course.
Course – Masters of Science in Life Science
Duration – 2 Years or 4 Semesters
Eligibility – B.Sc. or equivalent degree
Admission Process – Entrance Based or Merit Based
Fee – Rs 4000 to Rs 50,000
Recruiters – Government & Private Companies
Higher Study Options – PhD
Life Science Course – Eligibility Criteria
It is essential to check the eligibility criteria even before you apply for the life science course. In this section, you will find the details now
The student looking for B.Sc. course should have completed 10+2 with Science Stream.
The candidate should be from a recognized institute, and he should have scored at least 50% in the 12th.
The candidates looking for lateral entry should have completed Diploma in a similar field.
For the candidates looking for M.Sc., the candidate should have completed B.Sc. in a similar field.
The candidate should have scored 50% marks in B.Sc., and for the SC/ST candidates, the candidate should have at least 45% marks.
Each institute may have different criteria, so it is always better to check directly with the institute for the detailed eligibility criteria.
Life Science Course – Admission Process
It is also essential to check the admission process for the Life Science Courses. In this section, we have listed the admission process for both the courses.
For the direct admission for B.Sc. or M.Sc., the candidate would need to qualify in the cut-off list. Most of the colleges would require you to score over the cut-off to get the admission.
Many colleges offer admission based on the entrance test. You need to check with the individual university about the same. It should be noted that there are only a few institutes that require you to appear in the entrance test, and most of the institute requires you to take admission on merit basis.
Life Science Course – Dual Degree
Students who have a clear vision of their career can also opt for a dual degree. The dual degree would offer a degree in B.Sc. & M.Sc. and the student will get both the degrees in 5 years.  Some esteemed institutes offer Dual Degree and below are the same.
IISER, Mohali
IIT Madras
IISER, Kolkata
IISER, Berhampur
IISER, Tirupati
IISER, Bhopal
Life Science Course – Top Colleges in India & Fee
If you are planning to pursue the course in Life Science,you can check out the list of the best colleges in India. These colleges offer B.Sc. as well as M.Sc. level course.
Apex Professional University, Arunachal Pradesh
Asian Institute of Public Health, Bhubaneshwar
Assam University
Hans Raj College, Delhi University
Kuvempu University, Shimoga
Loyola College, Chennai
Mahatma Gandhi University, Kottayam
Manipal University
Miranda House, Delhi University
Presidency College, Chennai
PSGR Krishnammal College, Coimbatore
Rama Devi University, Bhubaneshwar
RamnarainRuia Autonomous College, Mumbai
Xavier's College, Mumbai
The fee for the course varies from one college to another. The government college fee is undoubtedly the lowest, and it increases as you move to private colleges. The fee for B.Sc. would vary between Rs 3000 to Rs 1 Lakh, whereas the course fee for M.Sc. varies between Rs 4000 to Rs 50,000. The government universities are the most affordable when it comes to the fee, and they even offer good placement opportunities.
Life Science Course – Syllabus
We wanted to dedicate a section to talk about the syllabus. In this section of the article, we will educate you about the syllabus of B.Sc. and M.Sc. We have listed the yearly subjects that you will learn in both the courses
Subjects in B.Sc.
First Year
Applied Biology
Biodiversity- Animals
Biodiversity- Plants
Bioinformatics
Biostatistics
Biotechnology
Cell Biology
Development Biology
Development Physiology
Second Year
Animal Tissue Culture
Diversity of Cryptogams
Ecology
Environment Management
Environmental Science
Evolution
Food, Nutrition and Health
Genetic Engineering
Plant Tissue Culture
Final Year
Genetics and Genomics
Inorganic Chemistry
Introduction to Computers and Information Systems
Introduction to Medical Diagnostics
Mathematics for Life Sciences
Molecular Biology
Organic and Physical Chemistry
Physics
Taxonomy and Anatomy
Subjects in M.Sc.
First Year
Biochemistry
Biophysics
Cell and molecular biology
Ecology
Genetics and molecular evolution
Life Science practical l
Life Science practical ll and lll
Microbiology
Plant Developmental biology
Plant Diversity
Plant Physiology
Final Year
Animal Systematics and molecular Taxonomy
Animal diversity
Animal Physiology
Animal Developmental
Biostatistics
Dissertation
Economics and Ethnobotany
Horticulture, floriculture and landscaping
Immunology
Life Science practical IV
Plant cell, tissue and organ culture and transformation
Safety and first aid
Life Science Course – Career Options & Salary
In this article, we have listed some information about the career options you have after pursuing the course. Navigate below and check out the designations that you can get after completing B.Sc. & M.Sc.
Job Positions after B.Sc.
Before we move on to the job position, we want to take a moment and talk about the future scope after completing B.Sc. After completing B.Sc., you can go for higher education which includes courses like M.Phil& M.Sc. If you are interested in research,you can stay in the research field or pursue a master's degree in Zoology, Botany, Biology or Chemistry. You can even go for a skill enhancement course in subjects like Molecular Modelling, Immunology, Apiculture and Drug Design.
Biochemist
Food Scientist
Journal Writer
Pathologist
Scientific Writer
Veterinarian
Job Positions after M.Sc.
After M.Sc. you have a lot of options. You can work as a researcher, or you can even get into a teacher or trainer's role. For higher education, students have an opportunity to go ahead with MPhil or PhD program. Apart from this, a student can also get into the corporate world and get a job. Below are some of the designations
Biochemist
Food Scientist
Immunologist
Laboratory Supervisor
Laboratory Technician
Nutritionist
Research Assistant
Salary after Life Science Courses
After completing B.Sc., you will get an entry level job, and hence the salaries for such a candidate is usually lower. The median revolves around Rs 3 Lakh, and if you have done B.Sc. from an excellent college, you may even bag a package of Rs 7 Lakhs. Most of the top paying companies are private entities. If you wish to progress in a career in M.Sc. would offer you a good chance, and the starting salary after M.Sc. can be anywhere over Rs 4 Lakhs. You can even earn a seven-digit salary after M.Sc. from a good institute.
Final Verdict
We have covered all the information about the Life Science Courses, and in this article, you would have learned about B.Sc. and M.Sc. The MBA is not offered in Life Sciences, but it is offered in different domains to pursue an MBA if you are interested in management. Ensure that you check the eligibility criteria and admission process for the individual colleges because, in this article, we have listed all the general details. You can also get a lateral entry in B.Sc. if you have completed your Diploma. You can also give a gap between the B.Sc. and M.Sc., and you can utilize that gap to gain work experience. If you have any other questions about Life Science Courses, you can reach out to us, and we will be happy to help you.