Administering anaesthetic is the method used by doctors and surgeons to make the patient unconscious to perform a surgical procedure. Anaesthesia can either be general or local. An allied healthcare professional trained in anaesthesia technology is the task of administering the anaesthetic agent. It is the anaesthesia professional's job to give the right doses of anaesthetic and monitor the patient. Anaesthesia professionals are also associated with intensive care and pain management.
Anaesthesia Technology course imparts complete knowledge and practical training regarding anaesthetic agents, techniques, dosage and instruments. The course makes the person eligible for assisting doctors and surgeons in hospitals and clinics. Bachelor of Science course is offered in Anaesthesia Technology. B.Sc. Anaesthesia Technology focuses only on anaesthesia, while other courses cover many topics, including anaesthesia. B.Sc. Anaesthesia Technology is a 3-year full-time course comprising both theory lectures and practical classes. The course equips the students with the necessary skills to become a trained anaesthesia professional who can be entrusted with the delicate task of choosing the right anaesthetic agents and dosages for the patients.
Why Study Anaesthesia Technology?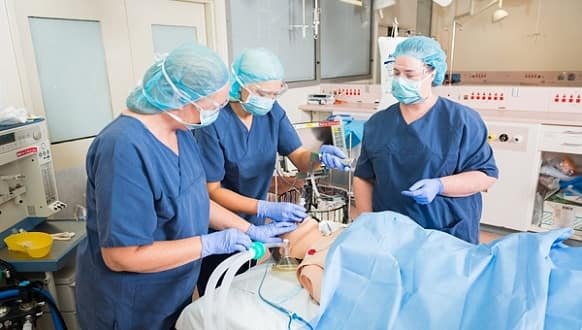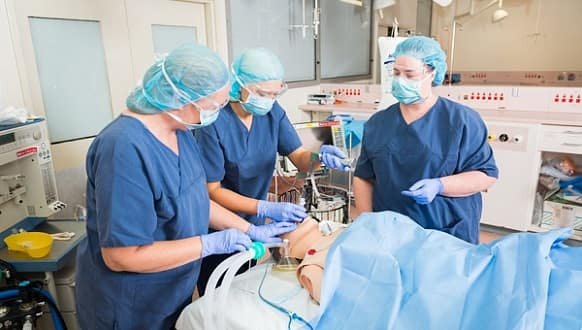 Anaesthesia is an essential part of medical practice and is indispensable for patients requiring surgical intervention. The course trains the students in fundamental and advanced procedures of managing the patient under anaesthesia. The course enables the students to become qualified anaesthesia technologists ready to assist anaesthesia physicians and surgeons in using anaesthesia materials, tools and equipment. The anaesthesia technologist is required before, during and after the surgical procedure.
A strong base of knowledge in anaesthesia technology is imparted to the students in this course, making them experts in choosing the right kind of anaesthetic agent and dosage based on the patient's medical condition and correctly use the various types of anaesthesia equipment. The students also get the basic knowledge about operation theatres, intensive care units and emergency wards. In addition, the course also trains the students to monitor the various medical parameters of patients. Hands-on practical experiences make the students confident of using their skills and knowledge in operation theatres and ICUs.
The combination of high-level knowledge and practical experiences enhance the intellectual abilities of the students. More importantly, their problem-solving skills and the ability to take quick judgements are shaped by this course. Cognitive and communication skills and critical thinking and ethics are inculcated, which help the students become successful professionals.
B.Sc. Anaesthesia Technology Course Details
B.Sc. Anaesthesia Technology is an undergraduate degree course spanning 3 years. The course is divided into 1st, 2nd and 3rd year. The course commences from the fundamentals of medical and biological science such as anatomy, physiology and other topics which provide a strong base for the advanced concepts of anaesthesia taught in the later years. Essentials of medicine and surgery are also taught to enable the students to understand various surgical procedures and kinds of medications administered to patients. Operation theatre techniques and modern medical technology are also a part of the curriculum. With respect to anaesthesia technology, the course follows the below-mentioned pattern.
Fundamentals
Fundamentals include comprehensive knowledge about the types of anaesthesia and their features. These include the following.
Local anaesthesia to numb a specific part of the body.
Regional anaesthesia to numb a larger part of the body which is usually injected through the spinal column.
General anaesthesia to make the patient unconscious before a surgical procedure.
Properties
The properties of anaesthetic agents and their effects on patients are studied. Knowledge regarding the below-mentioned properties are imparted to the students.
Analgesia meaning blocking the sensation of pain.
Paralysis meaning complete relaxation of muscles.
Paralysis meaning memory loss.
Unconsciousness meaning a total loss of conscious feelings.
Equipment
A host of equipment is used in anaesthesiology. The students are trained in the working and features of each kind of equipment. Practical experience is gained through classes designed to make the students experts in handling them. Some of the major types of anaesthetic equipment are as follows.
Breathing machine is a system which connects the patient's airway to the anaesthesia machine. This system provides artificial ventilation to the patient by providing oxygen and taking away carbon dioxide.
Guedel airways made of rubber, plastic, or metal are placed between the tongue and pharyngeal wall base. This equipment prevents gag reflex in an unconscious patient and keeps the airway open.
Artificial resuscitator is a device used manually to provide positive pressure to the patient having trouble breathing.
A laryngoscope is used in the anaesthesia field for tracheal intubation to administer general anaesthesia.
Advanced Anesthesiology
There are several subfields in the course which are parts of advanced anthological procedures. The students can master any of these subfields with additional training and practical experience. The various subfields are as follows.
Neurosurgical anaesthesia
Critical Care anaesthesia
Obstetrics anaesthesia
Cardiothoracic anaesthesia
Orthopaedic anaesthesia
Paediatric anaesthesia
Palliative and Hospice Anaesthesia
Eligibility Criteria for B.Sc. Anaesthesia Technology
The basic eligibility criteria to gain admission in B.Sc. Anaesthesia Technology is passing class XII from a recognised board with a minimum of 45%-50% marks in Physics, Chemistry and Biology. The method of admission varies from institute to institute. An institute offering this course can grant admission based on marks obtained in 10+2 or on the basis of merit list of either its own entrance examination or NEET. It is important to read and understand the admission policy of the specific institute before applying. Some institutes offer lateral entry to the second year to students who have passed diplomas in Anaesthesia Technology from a recognised board.
Syllabus for B.Sc. Anaesthesia Technology
The 3 years course has been divided into 6 semesters. The various subjects covered throughout the course are as follows.
Human Anatomy
Physiology
Biochemistry
Microbiology
Pathology including Hematology, Clinical Pathology and Blood Banking
Applied Pharmacology
Applied Microbiology
Applied Pathology
Medicine Relevant to Anaesthesia Technology
Introduction to Anaesthesia Technology
Anaesthesia Technology- Clinical
Anaesthesia Technology- Applied
Anaesthesia Technology- Advanced
B.Sc. Anaesthesia Technology Course Duration and Fee
B.Sc. Anaesthesia Technology is a full-time course. The duration of the course is 3 years divided into 6 semesters. Even though the course fee varies from one institute to another, the average fee ranges between Rs. 25,000, and Rs. 41,500 per annum. The fee charged by government institutes is lesser as compared to private institutions.
Future Scope for B.Sc. Anaesthesia Technology
Graduate degree in Anaesthesia Technology opens the gates for masters courses in Anaesthesia. Thus, you can opt for any M.Sc. program in Anaesthesia after obtaining a graduate degree. The various master's courses are as follows.
Sc. Anaesthesia Technology
Sc. Operation Theatre and Anaesthesia Technology
Sc. OT Techniques and Anaesthesia Technology
These courses provide thorough exposure to operation theatres, intensive care units and emergency wards. Advanced techniques relating to real-time operations and other aspects of anaesthesia are taught. Apart from M.Sc. courses, PG diploma courses in Anaesthesia Technology are also available for graduates.
Job Prospects For Anaesthesia Technology Course:
B.Sc. in Anaesthesia Technology opens up job prospects in hospitals and other healthcare centres to work in ICUs, CCUs, operation theatres, emergency departments and surgery wards as allied healthcare professionals assisting doctors, nurses and other staff. The anaesthesia specialist's job is to manage the anaesthesia supply and stock, maintain and set up anaesthesia equipment, administer anaesthesia before, during and after surgery and patient monitoring and care.
Some of the job roles which graduates of Anaesthesia Technology can choose from are as follows.
Anaesthesia Technician performs the various procedures related to safely connecting the patient to the various anaesthesia equipment. The technician provides technical support to the anaesthesia team during the entire surgical process.
Anesthesiologist Assistant:
Anesthesiologist Assistant works under the supervision of the medical anesthesiologist. The job description is to monitor the patient under anaesthesia. Furthermore, the assistant also needs to record the patients' health history and determine effective pain management strategies as per the specific medical conditions of the patients.
Paediatric Anaesthetist is trained to administer anaesthesia before surgery and manage pain after surgery in patients ranging from infants to teenagers. The paediatric anaesthetist also monitors the patient's vital parameters such as body temperature and heart rate during surgery.
Cardiac Anaesthetist carries out the procedure to administer anaesthesia and other anaesthesia related tasks prior to and after cardiac surgery.
Obstetrics Anaesthetist works in the delivery and maternity ward and assists obstetricians, neonatologists and nurses. The job of obstetrics anaesthetist is to administer general or regional anaesthesia prior to perinatal procedures.
The Assistant Professor of Anaesthesia teaches the subject at government or private colleges.
Conclusion
The healthcare sector is growing rapidly, leading to increased opportunities for allied healthcare professionals involved in various fields, including anaesthesia. Both government and private hospitals and clinics engaged in surgical activities hire anaesthesia professionals, and their demand will only increase in the future. anaesthesia technology salary can even go up to 12 lakhs per annum. With experience, this figure can even touch 20 lakhs per annum. Overall, anaesthesia is a good option for biology students.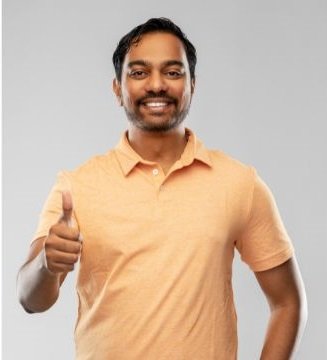 Rahul Kumar is a passionate educator, writer, and subject matter expert in the field of education and professional development. As an author on CoursesXpert, Rahul Kumar's articles cover a wide range of topics, from various courses, educational and career guidance.