The defence sector is the most prominent career option for those who want to serve their own country. The defence sector includes the Indian Army, Indian Navy, Indian Air Force are the backbones of the country that helps to maintain peace inside the country. Aspirants who want to be a part of defence must be physically fit. Apart from this, they must have the capacity to handle all hurdles and challenges. Young candidates with good physics should try for the PARA SF unit in the Indian Army. Only male candidates can apply for the PARA SF training. If you are interested to know the completed procedure on how you can join the Parachute Regiment (PARA SF Unit), then read all information that we mentioned below:
What is the Parachute Regiment?
The Parachute Regiment is paratroopers and Special force units of the Indian Army. Earlier, it was part of the British Indian Army in 1945 but officially separated after World War II. In 1952, it was known as part of the Indian Army. At this present time, it contains two Territorial Army, one National Rifles Battalions, nine Special Forces and five airborne. The PARA and PARA SF are two leading volunteer force comes under the Indian Army. Both Special Forces require an ideal level of operational efficiency because of their specified roles and functions. It recruited such candidates who are mentally stable, physically fit, highly motivated, intelligent and can understand the operational task.
Things to know about Regiment
Parachute Regiment's Centre – Candidates will go for two pieces of training during Parachute Regiment learning period. Beginner's will for recruit training at Bangalore and after clearing that training they will go for Para training at Agra.
Regiment Motto – This regiment has one motto and that is Shatrujeet which mean the conqueror.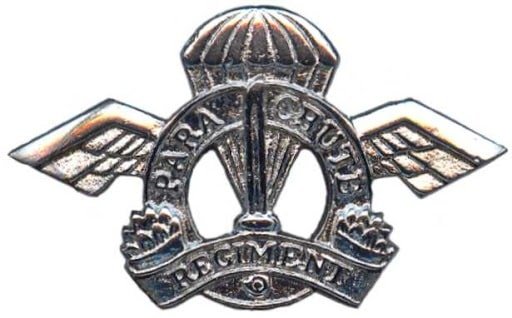 Way to Join Parachute Regiment
To be a part of the Parachute Regiment, you can pick the right path namely PARA Special Force. It is one of the most leading and well-known forces of the Indian Army. You can become a PARA SF Commando and serve the nation through PARA Special Force. Becoming a PARA SF Commando is a very challenging task but at the same time, it is a matter of pride.
Through this post, candidates can get a golden chance to prove themselves. One special thing about this force is that it has been counted in most respective forces across the world. Every Indian defence aspirant has a dream of wearing the maroon beret and Balidaan Badge. The iconic uniform is a true identification of PARA SF Commando. Once you get the title of Red Devil, you will be in the reputed position. Remember, the path is not that much easy because of high-level competition. However, many students are applying for the PARA SF Commando exam but very few will crack it.
PARA Selection Forces Selection Procedure
There is no special entry to be a part of PARA Special Forces as a commando. Before applying to it, first, you need to understand what actual procedure should be followed. To become a Commando in PARA Special forces, you have to clear the Physical Test with 100% marks. Along with that, you should secure at least 50% of marks in Written Tests in regular Indian Army rallies. Sometimes, such candidates will get a chance to join the PARA Regiment. For that, they have to clear various test processes to be a part of PARA.
Note: To join the PARA SF as a jawan or officer, candidates must join the Indian Army. Remember, the Indian Army doesn't hire the candidates for their special units.
How to Join PARA SF as an Officer?
Interested candidates can apply through the Indian Army. After the required duration, they can be a part of PARA SF as an officer. Let's have a look at complete detail:
For young Trainees of OTA and IMA (Pre Commission) – The OTA / IMA will be hired at the scale of 2 officers per brigade per year. By the MS Branch, they will be allotted a parent regiment.
For Post Commission Officers (serving in the Indian Army) – All services and Services officers can helper for the Regiment through their service experience and grades. Thus, officers have completed less than 5-years of services at that day when they became a volunteer. Apart from this, they will be counted in medical category shape-1 and being graded excellent in BPET (Battle Physical Efficiency Training). Such officer will recollect their united to their parent regiment.
Note: Only male candidates and special force officers can apply for this unit. Moreover, those who qualify for the harsh probation training are permitted to wear the Balidaan Badge.
Battle Physical Efficiency Training
The Battle Physical Efficiency Training includes running (5KM) which is to be completed in a required duration. Also, it consists of physical group exercise including monkey rope, long jump and among others. The main focus of BPET is running which is completed with 15 to 20 KG Battle Load along with the personal rifle (around 7 Kg). It is a well-known and toughest training in the world. According to research, only 1% of the total Indian Army is part of these special units. Often, candidates are being faced with exhaustion, sleep deprivation, mental, physical torture and humiliation during the training period.
Clearing Regiment training is not enough for being highlighted among all volunteers, as you have to complete the BalidhanPads. After completion of training, applicants are undergoingactive hostile zone operation at least for 1 year. Thus, opted BalidhanPadh is very important to introduce yourself into the regiment.
Probation Period for Volunteered Officers
For the Probation period, the volunteer's officers are put through three months for Airborne Battalions and six months for Special Forces Battalions.
Note: Volunteers have required qualifying as Paratroopers in subject to be a Special Forces. On successful completion of training, candidates may go to advance to the SF selection. It conducts twice a year in the autumn and spring.
Exams for Joining Indian Army:
To join the Indian Army, candidates can appear for any of the following exams:
NDA Exam – National Defence Academy
CDS Exam – Officers Training Academy
CDS Exam – Indian Military Academy
How to Join Para SF as a Jawan?
Candidates should know the procedure of joining PARA SF as a Jawan before applying for it. Let's discuss:
Physical Test:
Candidates should hold 100% marks in Physical tests.
Written Test:
Eligible candidates should secure a minimum of 50% marks in their written test.
They need to secure their position on the merit list.
After clearing both tests, candidates will join the ELITE PARA Regiment.
Additional Test:
For selection for PARA Regiment, you have to qualify for the additional tests.
Eligible candidates or volunteers will be subjected to special tests as stated below.
PRTC:
At last, volunteers will be sending out to PRTC. Candidates or volunteers will be transferred to the parent Regiment for further training, in case not able to meet the required training standards at PRTC.
Note: All mentioned tests will organize by the offices of the PRTC at the ARO Location.
Skill-Set for Army Para SF
To become a commando in PARA SF and be a part of the Army as a jawan, you must possess some necessary skills. Some of them include:
First Aid and Trauma Management
Demolitions
Communication
Bravery
Knowledge of Weapons
Combat Survival
Cultural Skills
Language Skills
Unarmed Combat and knowledge of Philippians Martial Art, etc.
Final Words:
Here we have mentioned complete detail regarding Parachute Regiment. Candidates have advised the first to prepare for the Indian Army and then go for Regiment special units. Be focused on your targets and make yourself strong and stable. These regimens are required, presence of mind, capability to tackle the situation, communication skills and high-level knowledge of several operations.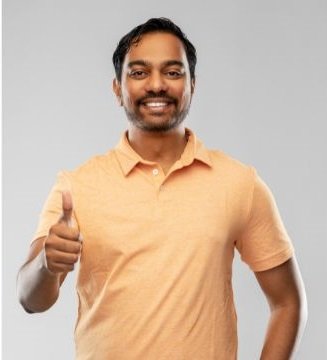 Rahul Kumar is a passionate educator, writer, and subject matter expert in the field of education and professional development. As an author on CoursesXpert, Rahul Kumar's articles cover a wide range of topics, from various courses, educational and career guidance.