Have you ever think to serve society and nation on the ground level? Are you wants to become a helping hand of the Public?  If yes, thus you can join the police department. The department involves various job roles and responsibilities, but also provides several benefits, goodwill and reputation through long-term experience.
No doubt in the fact that working in the police department gives a feel of being honourable, the job is reputed and pay is also excellent. Many factors make students apply for the post of superintendent of police. If you have the guts to crack the SP exam and you are passionate about it, opting for this job is one of the best things you can do.
Having a post under the Indian Government is a matter of pride. Those who are brave enough and able to work under high-level pressure must pick this department as a career option. Remember, it is a vast field including the number of posts, SP is one of them. The full form of SP is Superintendent of Police. In this article, we are explaining steps that you should follow to become SP. Let's quickly have a look –
About SP/ Superintendent of Police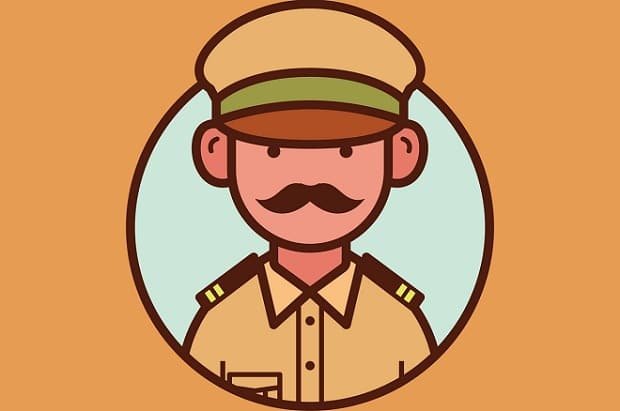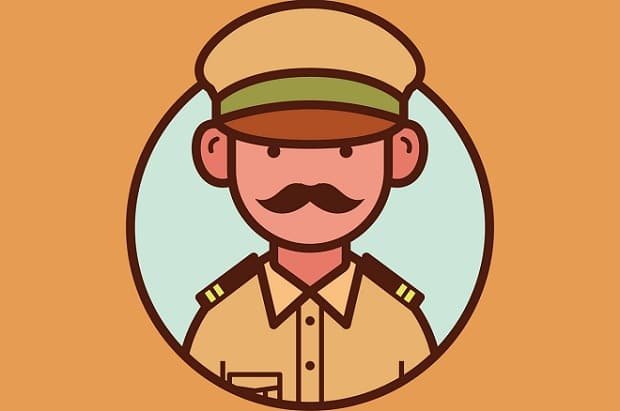 Candidates, who are willing to join the police department, firstly targeted the job role in which he or she has an interest. The police department has categorized into a various post such as SP, DSP, ASP and others. To become an SP, you should concentrate on these ways, which we mentioned below:
Option-1:
Firstly, candidates should have appeared in the UPSC Civil Service Aptitude Test and secured a position among top-100 shortlisted candidates. After having this post you will appear in the exam held for DSP or ACP.
Option-2:
In a second way, the aspirant should have qualified for the State Public Service Commission Examination accordingly to their state. These candidates would be having a chance to attain a position like DSP.
Option-3:
It is the last option in which candidates can join the police department as a Sub-Inspector. Having years of experience and dedication in service will enhance the chance for a promotion to the post of SP and then DSP.
By following any of the options, you are eligible for the post of superintendent of police. Becoming an SP is not an easy job when the number of appliers is in high amount. There is a limited number of vacancies every year but the number of appliers is too many. So, becoming responsible for the job is necessary.
Eligibility Criteria
To apply for the post of SP, the student should be eligible for the UPSC civil service exam test. There are many key requirements that every student would have to fulfil. If you are meeting all the key requirements, then you can go for the application form.
Qualifications
Students willing to apply must have passed class 10+2 from a recognized board. You must have cleared the class 50% or above aggregates. In some cases, the relief is given to students.
Apart from higher secondary education, the student must have completed graduation. There is no specific course you need to pursue, you must be graduated before applying for Superintendent of police.
Physical Requirements
Working on the post of SP requires a good physique and good health. During the examination and physical test, there are many requirements that a student would have to pass. The requirement in physical is the same throughout the different states. On the other hand, the applicant must meet the below-given parameters.
For Male Applicants –
Male applicants are higher for the post of Superintendent of police. The requirement for a male candidate is –
Candidate applying must have a height at least of 165 cm. This parameter is mainly for general category students. However, there is a relief for other categories. SC or ST appliers are given relief by 5 cm.
The candidate must have a broad chest of 84 cm and it should have an expansion of 5 cm. In the chest requirement, there are different parameters taken into consideration for the measurements.
Make applicant is required to have perfect eyesight. 6 out of 6 or 6 out of 9 is considered as good eyesight.
If you are a male applicant and if you are meeting the given criteria, you can apply for the post of superintendent of police.
For Female Applicant –
Male and females have different structure physically. Due to this, the female applicant would have to meet the below-given requirements.
Female applicant must have a height of 150 cm. It is for the general category students. If you belong to SC or ST category, then the requirement is 145 cm. Similar height relief is given to SC/ST category.
The chest requirement for women applicant is 79 cm. The expansion of 5cm is mandatory here also. When the applicant inhales, her chest must get an expansion of 5 cm.
These are the key requirements that every applicant would have to meet. If you don't meet the minimum physical requirements, then there are chances that you won't be able to proceed.
Nationality
All the applicant for Superintendent of police is required to have Indian nationality. There are no exception cases and holding the Indian resident nationality is always important for every government post.
Age Requirement for Applicants of SP or DSP
Students applying for the SP post would have to meet the minimum age requirement. You must fall in the given category.
The minimum age required for the post of SP is 21 years.
The maximum age for a student is 35 years.
OBC/SC/ST category get relief as per the state norms.
Meanwhile, applying for the post of SP require students to be physically fit. Any kind of disability is not accepted for the post. During the exam, there are many tests taken into consideration to check the physical fitness of an individual.
How to Apply? – Learning the Simple Method
There are many ways to apply but the best option is to prepare. You can start studying the syllabus for the UPSC exam and other state exam conducted for the SP post. Exam for superintendent of police are conducted every year and if you are willing to be a prominent option, preparing in advance would be the best option.
When the vacancies for SP and other post is announced, visit the state government website and apply for the post by visiting the official website. There are many documents required to apply. When you fulfil all the key requirements and fill the form, you will get an examination date in a few days or months.
Passing the exam, and going through the whole procedure that we have mentioned will help you become SP. However, the preparation for the SP post requires lots of general knowledge, mathematical reasoning and core studies for the syllabus. You can join the institute to prepare and give yourself a kick start. Or, you can begin studying now and opt for a crash course to learn the pattern with ease.
Tips to becoming SP
Preparing for the PSC examination or UPSC examination is tough as there are many subjects and there are many rounds to clear. After passing the PSC exam, students can consider choosing police service in the next round. To pass the exam, below given are some handy tips that will benefit you in several ways –
Students get a short time to prepare for the PSC exam and it is always important to go for PSC mock test to test their knowledge. Playing several quizzes will help in preparing for the SP post.
You can find PSC question paper from previous years and try solving them with honesty. Close yourself in a room and ask everyone not to disturb. Choose the time frame and try to solve it in the given time.
There are many questions which repeat after every couple year. So, it would be an excellent choice to collect all the repeated questions and preparing for them with higher accuracy.
Stay updated with current affairs and general knowledge questions to enhance your knowledge. If you want to be a prominent option then you need lots of knowledge regarding the same.
The whole syllabus is divided into several subjects. The mistake most students do is, they focus on one subject more than other ones. It would be a better choice to pay attention to all subjects equally and preparing.
Avoid activities that can affect your physical health. Smoking and drinking are harmful and they affect physical fitness and it will be a major drawback during the physical test. Give up on smoking and avoid drinking to make yourself fit.
Always start from basics, because most students opt for high-end questions and forget the bigger picture. You should learn the basics and then move to harder topics. If you are focusing on all the topics at once, you will end up being demotivated.
If you are fond of social media, there are many accounts on Facebook, Instagram and YouTube that you can follow for general knowledge. Make sure that you opt for a credible source who come up with accurate knowledge and valuable gk questions.
Following all the tips will be easy. It is all about staying dedicated and following the routine to nail the position. Make sure to enhance your physical fitness by jogging, running, and having a cardiovascular session daily.
Conclusion
Following all the steps in the right manner and preparing for the exam will help you become Superintendent of police. The journey to reach such a high post in the government department requires you to be eligible and responsive. The job of an SP is highly responsive and you must study by following the schedule.
The most applicant usually has passion in the beginning but after reading numerous subjects and focusing on side aspects, they end up giving their hope. Instead of being motivated, always keeping a positive attitude and following the schedule on daily basis is necessary. It is also necessary that you learn the role of an SP and your interest in working on this post.