A career as a government staff under the government of India is a challenging task. The government service is a top-notch choice to secure a future. In India, many vacancies for different departments are released by the government every year. Years of hard work and dedication are needed to pass the government exam. The responsibility to conduct government has been given to the SSC. SSC is a national-level exam that is mainly conducted to fulfill recruitment of the Indian Government for various posts. More than 2, 00,000 candidates have appeared in this exam but only a few candidates are shortlisted for the final round. Here in this article, we are describing what is the SSC? What are the Eligibility Criteria to apply for SSC Exam?  What topics are covered under SSC Syllabus? How to apply for SSC Exam?
What is SSC Exam?
Before start knowing about the SSC, let's quickly have a look at its establishment and full form. The SSC Stands for, Staff Selection Commission, established in the year 1975 and its headquarter is situated in New Delhi. This autonomous body has been specially occupied in recruiting eligible students by conducting different examinations for numerous Ministries and the Department of India.
The SSC is a government-owned and government-funded organization that is responsible to conducts exams every year to recruit eligible candidates for Group-B and Group-C posts in several Organisations/departments/Ministers of the Government of India. Lots of vacancies are released by Staff Selection Commission every year such as SSC JHT, SSC CGL, SSC GD, SSC JE, SSC MST, SSC CGHL, etc, to appoint eligible candidates in various departments of India.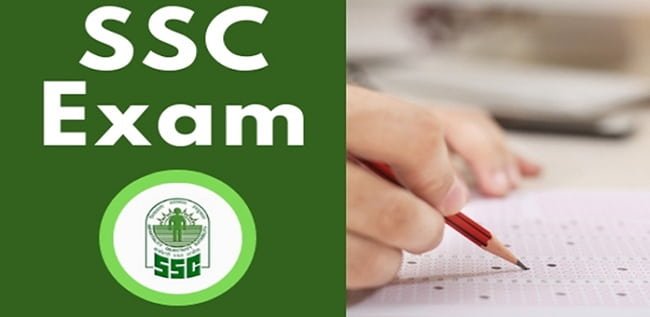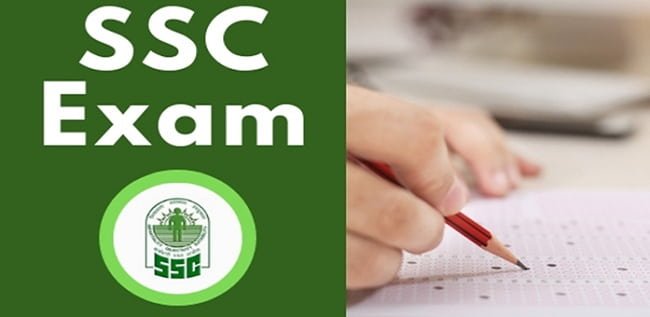 For better preparation for this competitive exam, applicants need to be work hard. Previous year question papers, the mock test might be helpful to crack the exam. It is considered the toughest exam in India. So, candidates are advised to go through with at least 5 years of question paper during the respective time duration. Candidates who have a keen interest in government service can complete any one of the following exams as per your stream-
SSC CGL ( Combined Graduate Level)
CHSL ( Commission Combined Higher Secondary Level)
SSC MTS ( Multi Tasking Staff)
SSC JE ( Junior Engineer)
SSC JHT ( Junior Hindi Translator)
SSC GD ( General Duty)
SSC CPO ( Central Police Organization)
SSC Stenographer
SSC Selection Post
SSC Scientific Assistant
The SSC CGL is a popular exam that is preferred by graduates. In the next point, we have especially discussed this exam.
Eligibility Criteria of SSC CGL:
Government vacancies mainly depend on the following eligibility criteria-
Educational Qualification
Age Limit
Citizenship or Nationality
Physical Standards
Education Qualification of SSC CGL Exam
Those who have passed a bachelor's degree from a recognized university/ institute/ college are eligible to apply for SSC CGL Exam. The SSC CGL offers a wide-range of the post. So the education qualification for each post may vary. The education qualification for different designations are mentioned below-
For Assistant Account Officer/ Assistant Audit Officer Post
To apply for this post, candidates should obtain a bachelor's degree in any subject from an authorized university OR
Applicants should possess any one of the desirable qualifications such as CS, CA, Cost and Management, MBA, Master in Business Studies, Masters in Commerce, and Cost & Management Accountant.
For Junior Statistical Officer Post
Students have passed bachelor's degree in any subject from an authorized university OR
Students secured 60% of marks in Mathematics Subject at 12th Class OR
Bachelor's degree in any subject with statistics.
For Statistical Investigator Grade-II Post
The candidates must have passed a bachelor's degree from any recognized university and score at least 60% of marks in the 12th
The students must study Statistics subject in Bachelor's degree.
For Other Post
The candidate must have passed graduation in any discipline from any recognized university.
Candidates must have scored at least 60% of marks.
Note:  The students who are appearing in the final examination or waiting for final year results are considered eligible to apply for the SSC CGL exam. However, candidates must opt. necessary qualifications.
Age Limit of SSC CGL
The SSC CGL Exam age limit depends upon the post that you can obtain. The minimum age limit for SSC CGL Exam is 18 years and the maximum age limit for SSC Exam is 32 years. Also, the age relaxation will be given to SC/ST/OBC and other categories. However, the age relaxation and age limit are based on vacancy. The whole list will be updated on the official website of SSC CGL. You can check it.
The age relaxation at every post will be given to different categories. The following age relaxation details are below mentioned-
Other Backward Category ( OBC) – 3 years of relaxation
Schedule Category/ Scheduled Tribe – 5 years of relaxation
Physically Handicapped – 10 years of relaxation
PH+ SC/ST – 15 years of relaxation
PH+ OBC – 13 years of relaxation
Nationality
Applicants must be Indian Citizens. Outsiders who are from other countries and have not Indian nationality will not apply for the SSC exam.
Physical Standards of SSC CGL Exam
There are different posts in the SSC Exam that consist of a physical fitness test.  Some of the major posts that required physical tests are Sub- Inspector in CBI (Central Bureau of Investigation), Inspector (Central Excise/ Preventive Officer Examiner), and Sub-Inspector in NIA (National Investigation Agency).
 Syllabus and Paper Pattern of SSC CGL Exam
The Staff Selection Commission released dates for the Combined Graduate Level (CGL) exam every year. The SSC CGL exam contains a total of four stages namely Tier-I, Tier-II, Tier-III, and Tier-IV. To secure a seat in jobs, a candidate has to qualify at all stages. The final merit list will decide who can get jobs in the government sector. The following stages are below mentioned-
Tier-I: Objective Multiple Choice, Online Paper ( Computer-Based)
Tier-II: Objective Multiple Choice, Online Paper ( Computer-Based)
Tier-III: Descriptive Paper in Hindi/ English, Pen, and Paper Mode
Tier-IV: Computer Proficiency Test/ Skill test, Computer-Based
SC CGL Exam Pattern
Before starting the exam preparation candidates need to understand the exam pattern. Let's quickly have a look at the SSC CGL Exam Pattern as per Tier.
SSC CGL Tier-I Exam Pattern:
General Intelligence and Reasoning – 25 Questions, 50 Marks
General Awareness – 25 Questions, 50 Marks
Quantitative Aptitude – 25 Questions, 50 Marks
English Comprehension – 25 Questions, 50 Marks
SSC CGL Tier-II Exam Pattern:
Paper:1 – Quantitative Ability, 100 MCQs, 200 Marks, 2 Hours duration
Paper:2 – English Language & Comprehension, 200 MCQs, 200 Marks, 2 Hours duration
Paper:3 – Statistics, 100 MCQs, 200 Marks, 2 Hours duration
Paper:4 – General Studies ( Finance & Economics), 100 MCQs, 200 Marks, 2 Hours duration
SSC CGL Tier-III Exam Pattern:
Descriptive Paper in Hindi/English (Writing of Letter, Essay, Application, Precis, etc.) – 100 Marks, 1 Hour duration.
SSC CGL Tier-IV Exam Pattern:
The SSC CGL Tier-IV is an online-based paper that consist of two phases namely the DEST Test and CPT Test. The details of both phases are below mentioned-
Phase I – DEST: To crack the DEST exam, candidates must be proficient in computer typing. They need to type overall 2000 words in 15 minutes in English. Through this test, candidates are trained for writing skills and computer skills.
Phase II – CPT: The CPT exam carries work on Spreadsheets, PowerPoint, word processing, and ms office.
SSC CGL Marking Scheme:
The final list will be based on the score that candidates can obtain in Tier-I and Tier-II.
In SSC CGL Tier-I and Tier-II, negative marking will applicable. For each wrong response, 0.50 marks will be deducted and it does not have a sectional deduction. There is no negative marking for any unattempted question.
SSC CGL Tier III comprises 100 marks. There is no negative marking in this exam.
SSC CGL Tier IV is a skill-based test and also there is no negative marking in it.
SSC CGL Syllabus and Topics
The SSC CGL Syllabus covers numerous topics from different areas. Here we are mention some important topics that you should prefer to study. Some of them are-
General Intelligence and Reasoning – Analogy, Classification, Matrix, Word Formation, etc.
General Awareness – Current Affairs, Sports, Important Schemes, Books and Authors, Science, Indian History and Culture, etc.
Quantitative Aptitude – Averages, Percentages, Interest, Problems on Ages, Simplification, Ratio, and Proportion, etc.
English Comprehension – Fill in the Blanks, reading Comprehension, Phrases and idioms, Substitution, Spellings, One Word Substitution, Sentence Correction, etc.
Application Fees for SSC CGL
The fee of SSC CGL can be made either online or offline by submitting a challan directly to the bank.  The application fee for the General and OBC is 100 Rs. Fee Exempted for female and ex-serviceman candidates.
How to Apply for SSC CGL Exam
The following steps should be followed to apply for SSC CGL:
Open a web browser on your PC and search the official website of SSC.
Click on the "Apply for the SSC CGL".
Fill in all details like your name, address, father's name, mother's name, DOB, nationality, gender, etc.
Upload academic details like 12th class details, 10th class details, and graduation details.
Next, scan your passport size photographer and signature.
Make payment and enter on submit option
Last, collect a print copy of the application form for future reference.