As a young girl, you will always dream of winning the beauty pageant. This is natural. The title of the beauty pageant is the most prestigious one for every girl. If you find that you are crowned with Miss India title, there will be no end to your happiness. Life changes instantly. You can now dream of having something big in your life. If you take the urge right from the beginning, you can easily win the race. However, it would help if you started to prepare yourself right from the beginning of your life.
You must know girls are very cautious about their look and appearance. They take every initiative to get an attractive look. If you are dreaming of becoming Miss India, you can make your dreams true. You have a lot of options that can help you to win the title. The essential requirement of becoming a beauty queen is to maintain a healthy lifestyle and diet. It would help if you started it right from the beginning. It is okay if you begin to take the preparation from the age of fifteen years. This is the time when every girl gets a complete look. This is the phase when you should take proper care of your look. It needs to be polished.
Eligibility to become Miss India: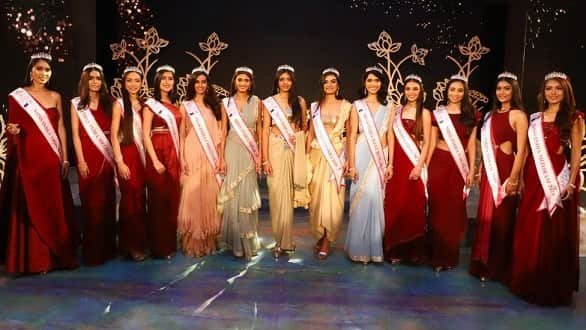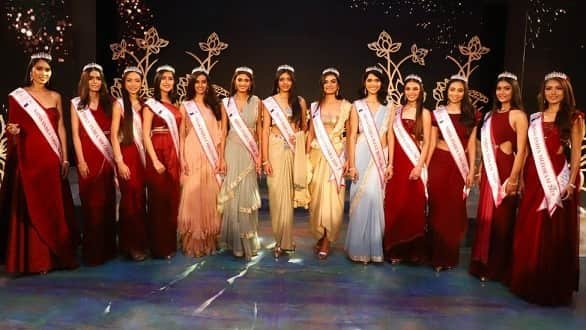 You should have specific eligibility to become or win the title of Miss India. Here are some of them.
You should be aged between 18 years to 25 years of age to participate in the Miss India contest.
It would help if you had a minimum height of 5 inches and 3 feet with no heels. Below this height, you will not be entitled to participate in the contest.
You should also have an Indian passport to show that you are an Indian citizen.
You should be unmarried or single to participate in this contest.
You should have ample knowledge about the current affairs of the country.
Apart from this, you should be prompt. Whenever you are answering the questions, you should be confident and excellent. Instead, it would help if you tried to answer the questions boldly.
Skills required becoming Miss India:
In addition to this, you must have specific skills for becoming Miss India.
You must have excellent communication skills. It is one of the essential criteria to become Miss India. These skills will be required while interacting with the people in the contest.
You must have a pleasing appearance. It is much required in this line. You should be smart and trendy.
In addition to this, you should be outspoken.
You should have information about the recent news and developments.
You must be elegant and sober. This is an excellent quality to become Miss India.
Tools to learn to become Miss India:
You have to learn some essential tools to become Miss India. It will be great to know about the skills.
The first thing you have to develop is to give much stress to personality development. You should have a bright and bold look. Never feel that you are ineligible for the contest. You should have the zeal to win the match and make it successful. If possible, you can enroll yourself in a center that deals with personality development. They can guide you in the best possible manner. Short-time personality development courses can help you immensely during this time. You will get numerous such institutes that provide you with these tips. It would help if you tried to join such institutes.
Try to focus more on your health and figure. You have to maintain a complete diet to get better health. You can consult a dietician who can guide you throughout the contest. You have to follow him strictly from time to time. Reasonable consumption of fruits and fluids is equally essential to get better health. It will also keep you healthy and fit.
It is okay if you join a yoga center during this period. It will help you to stay fit and active. On the other hand, the yoga centers will also provide you with motivational words that will help you stay good and positive during this phase. Staying positive is also required during this period. It would help if you never gave any scope to negative thoughts. Always go through positive words and quotes. This will induce positive vibes in your body.
Dressing skills:
Well, you must have good dressing skills. If you are planning to participate in a beauty contest, you must have a decent dressing sense. This is much required for this field.
It would help if you tried to give particular preference to the lingerie section. Try to use fittings lingerie in your body. If you wear loose ones, you will look d-shaped. You should have a close look. It is much required for a contest. Try to invest in lingerie and opt for the branded ones. It should have nice colors and good-fittings. It will be a better choice and decision.
Always choose nice and attractive clothes. You should have the taste to wear the proper attire in the right place. It is found that most people do not have the sense of wearing the right clothes. It would help if you also had the habit of wearing every designer attire. Always be confident in the dress you have worn. If you feel hesitated you will be unable to walk on the ramp.
Wear matching accessories with the attire. It is another essential part of your dressing skills. Never put anything that does not match your style or apparel. If you want, you can also consult a designer for a better result. They can guide you. You will get several such designer accessories that will go fine with your clothing.
On the other hand, you must know it well that walking on heels is an art. It would help if you practiced it several times before walking on the ramp. It is also okay if you remain confident while wearing the heels. It would help if you preferred to buy comfortable pair of heels. It will provide you comfort while walking. Please purchase heels from reputed bands.
Make-up skills:
It is essential to see that you know or have the knowledge of make-up skills. This will help to do your make-up and get a nice look.
Try to use light make-up, especially when you are doing it by yourself. A lovely make-up will help you get a flawless look which is essential. A bright look can give you a different look. Please learn how to use and do eye make-ups. Start with eye-liners or mascaras. They can add a gorgeous look to your eyes. Your eyes will look big and bright.
You can join a make-up school that will teach you the art of make-up. They will teach you the exact way to use the brush. This will assist in getting a flawless look at the time of the context. You must always give particular preference while choosing and buying a make-up kit. It is okay if you go with the branded ones. They will add extra glamour and look to your skin. Before doing the make-up, you must be well-aware of the climate of the place. Once you know the exact of make-up, you can do it of your own. You can rely upon the YouTube tutorials that can guide you in a better way.
Once you are ready for the contest, you have to make a portfolio. This portfolio will reflect your status and other information. Please try to make it done by a professional. He will be able to highlight the best part of your character. This will increase your chance to become a winner in the contest. It is found that many people ignore this part. They make a mistake at this point. You have to be cautious while making the portfolio.
Institutes or grooming centers for Miss India contest:
It would help if you remembered that you are going to represent India and its culture in this contest. You have to give your best effort to become Miss India. However, you have to join a grooming center that can prepare you for this contest. They are always the best choice. You will get many such institutes that are actively carrying out this task. If you join the premiere ones you will get the chance to meet the contests reputed beauticians and contestants. In the following lines, you will get the name of the institutes.
Style bee Academy
VLCC Institute of beauty and nutrition
The Tiara Pageant Training Studio
The Refinery-Pageant Training Academy
Conclusion:
It would help if you always remember that it is not an easy job for Miss India. You have to stay dedicated and focused in this profession. If you won the title, sky is the limit. The key to success is dedication and honesty. If you love this profession, you have to try your level best to get the ultimate goal. The title of Miss India is highly prestigious and good. A lot of girls every year participate in the contest to win the pageant.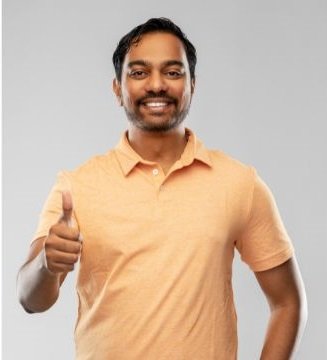 Rahul Kumar is a passionate educator, writer, and subject matter expert in the field of education and professional development. As an author on CoursesXpert, Rahul Kumar's articles cover a wide range of topics, from various courses, educational and career guidance.