Police are one of the most pervasive organizations in society. The policemen are one of the representatives of the government. Whenever there is a difficulty, crisis, danger, or even a need, when an Indian citizen is unaware of what to do, whom to inform, the policeman and the police station is the approachable and appropriate unit and an organization for all.
The police are expected to be the most dynamic, interactive, and accessible organization in every society. Their functions, roles, and duties in this society are natural and multifarious.
Moreover, the police are expected to maintain law and order. However, both these duties come with lots of responsibilities, duties, and powers for the whole police organization.
The Deputy Superintendent of Police is also called DSP. It is one of the prestigious positions of an Indian police officer. The Deputy Superintendent of Police is called a state police officer that represents the force of state police. The rank badge of this police officer comes with a national emblem which is beyond one star that is highlighted on the shoulder strap.
The DSP is next to the assistant police commissioner and can be upgraded to an Indian police service position after some years of service based on the state government rules. The examinations are also periodically conducted for recruiting police officers to their rank directly.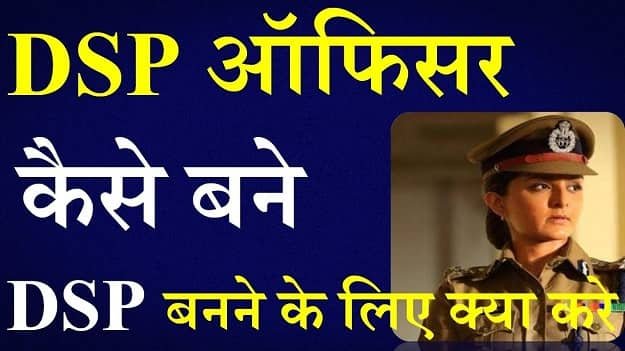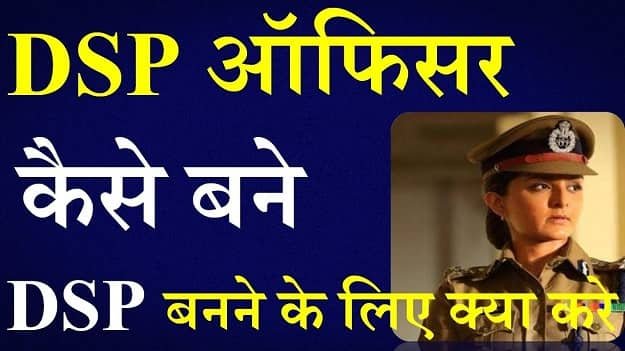 The inspectors are even promoted on this rank soon after completing few years in their job.
How to become Deputy Superintendent of Police in India
All those aspirants that want to be a DIG, they need to qualify for a state-level examination which is conducted by the SPSC. All those candidates that qualify for this SPSC exam can go through preliminary training prior to getting their position as DSP.
What are the requirements for the exam?
The aspirants have to be Indian citizens.
He/she should be graduated from an acknowledged educational institute or university in any stream like commerce, science, arts, or humanities.
The candidate should have attained at least 21 years of age and must be under 30 years of age. The scheduled caste and scheduled tribe aspirants are given an upper hand of around five years in their age limit, which means they should not be more than 35 years of age.
A female candidate must have at least 155 centimeters height and a male candidate should be around 168 centimeters in height
A man who is dreaming of being a DSP, his chest should be around 84 centimeters and chest expansion should be around 5 centimeters.
 Educational qualifications
 The candidates must have at least one of the following educational qualifications
A bachelor or a master degree from a state, central university
A degree from an open university
A degree achieved through distance education or correspondence
A qualification that is recognized by the Indian government and is equivalent to any one of the above
About Civil service examination
If you want to be a DSP, then you have to clear the civil service examination which is conducted by the UPSC (Union public service commission). This exam is conducted in three different phases that include the following:
A preliminary exam includes 2 objective-type papers. In this paper one has to learn about general studies as it has two papers, general studies paper 1 and General studies paper 2. It is also called as CSAT (Civil service aptitude test)
Then you have to appear for the main examination which includes 9 papers of essay type. In this, you have to qualify for two papers, and only marks of 7 papers are considered.
Then you have to undergo a personality interview.
The preliminary exam takes place in June every year and its results are announced in August.
The main exam takes place in October every year and its results are announced in January month.
The personality test is organized in March and its final results are announced in May.
The selected candidates get the opportunity to begin their training program from September
The selection procedure to become a Deputy Superintendent of Police
The candidate has to pass three main stages to become a DSP
Written exam which includes Preliminary and Main exam
PET Physical efficiency test
Medical check and Interview
Employment Sector for a Police Officer
In India, the police department jobs fall in the category of government jobs. The recruitment of candidates for high posts like DSP is based on Indian police service exams.
The recruitment to other police posts is based on the state level exams which are conducted by SPSC (State public service commission)
Merits of being a DSP in India
By becoming a DSP in India, you will be treated with much respect and dignity in society as it is one of the prestigious jobs.
The DSP enjoys various financial & Non-financial advantages of government schemes, irrespective of their salary like ration subsidies, housing, pension, etc.
How a DSP is appointed?
The BSPC is responsible for recruiting officers in the Indian police department. This highest rank which is given in the police department through Indian state PCS is the position of Deputy Superintendent Police. The post of DSP comes with a good salary, many other benefits, and a great amount of respect in society.
This job also comes with a good chance of promotion while serving the nation. However, the job of DSP is very challenging and the officer is responsible for managing all the work which is related to the police department in their jurisdiction.
Responsibilities of a DSP
It is not at all an easy job to be a DSP. This position comes with a lot of dedicated efforts and hard work for all the candidates. This post comes with numerous responsibilities and challenges as well. There are no fixed timings as the police officer has to be on the duty all the time.
A DSP is responsible for the maintenance of law & order in their area. They have to look out to none of the criminal activities are taking place and all the citizens are living in harmony and peace. If the DSP gets their posting in any of the sensitive areas, then he/she has to be highly alert as the crime rates are much higher in such areas.
Some other responsibilities of a DSP are listed below:
Investigation related job and duty
Prevention of crime and preserving security and peace
The detection of crime
Maintenance of law and order
The enforcement of major, minor, social legislation and special acts
Intelligence collection
Maintenance of police records
Assistance to other police departments
Miscellaneous responsibilities and duties
The DSP also has various responsibilities and duties based on which place or unit they are posted.
If he is a DSP in any of the sub-division, then he is in charge of two or more two police stations. His role is supervision, handling public grievances, Public relations, investigation, detection, and prevention of crimes, and much more.
He also has to fulfill his administrative duties like signing various documents. He might have a responsibility of handling the security of some important people even.
Top agencies recruiting police officers
The state and central government are the only authority that recruits police officers in India. None of the private agencies in India can recruit candidates as police officers. The state or central government is responsible to release the official notification for recruiting police officers for various designations.
The recruitment notifications are published in websites, newspapers, and verified news channels of India. Thus, the candidates should keep themselves updated with all the latest government notifications so that you don't miss an update.
Facilities and salary offer to a Deputy Superintendent of Police in India
With much amount of responsibility and maintenance of state law and order, this job comes with a good amount of salary and benefits.
A DSP can get pay around 9300-34800 with a grade payment of 5400Rs. The DSP also gets several benefits along with this salary which includes,
Residence for staff and self quarter for free or at a minimal rent
Domestic helpers like gardeners, cook, and security guards
An official vehicle with a driver and a beacon
Telephone connection paid by the government
Electricity is paid by the government
7-star accommodation during official tours
The facility of study leaves, the costs are borne by the government
Pension paid to the spouse in future
Conclusion
If you are the one who is dedicated enough to serve the nation and don't want to do a 9 to 5 job, then you should consider making your career as a DSP. With this job, you will become a law enforcement officer that shares challenges and risks.
Apart from a handsome amount of salary, you will have the responsibility of saving lives and endless opportunities that offers respect. This is one job that will make you, your friends, and your family proud.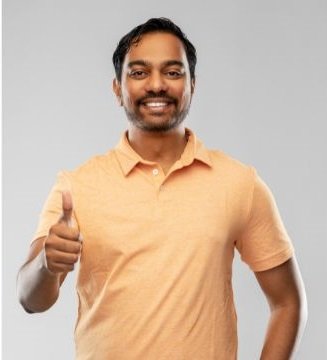 Rahul Kumar is a passionate educator, writer, and subject matter expert in the field of education and professional development. As an author on CoursesXpert, Rahul Kumar's articles cover a wide range of topics, from various courses, educational and career guidance.