India is a country of festivals and events. Now and then, people have a range of events from wedding to name ceremony. Conducting such events in the right manner is a tedious task. It requires skills, coordination, budget management, and several other things. To organize a successful event or party, a family member would have to take so many responsibilities. But Indians are shifting to the new form of conducting events by hiring Even Managers. The demand is high and you can be the next upcoming event manager.
An event manager has the objective of planning as well as appropriately organizing events to reduce hassle. Visualizing the concept asked by the client and setting the stage is the primary task. But, the job doesn't end here. All the challenges begin when the program is on the go. Even you can find that event managers must look after the rituals and crowd. Managing everything efficiently is a skill that requires plenty of experience.
But, how an event manager get this job? What qualifications he/she has and what you can do to achieve this milestone? Well, we put everything in precisely so that you don't have to worry about anything. Let's get started –
Eligibility to Become an Event Manager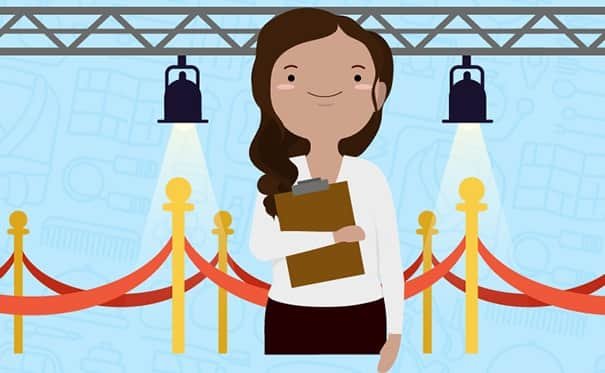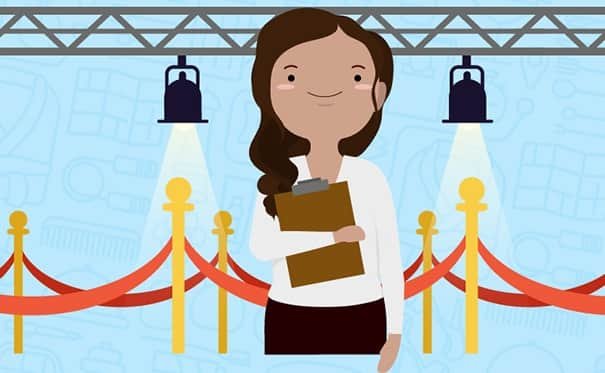 You can find that there are several career paths that you can look after to become an event manager. Anyone willing to be an event manager can look after a diploma, Degree, or Certificate. It is all about having an interest in the field you are looking after. The only key requirement is having class 12th completed from a recognized board. The aggregates in 10+2 must be 50% or above to get selected.
For Graduate Degree Course
If you want to opt for BBA or BA course to become an event manager then you need –
10+2 from a recognized board.
Admissions are made based on the merit list.
Some universities have their Entrance exam test.
These are the key requirements asked by most of the reputed institutions around the country during the enrollment period. You might have to go for a basic aptitude test to clear the selection process.
For Diploma, Certificate and PG Course
In case you want a diploma or certification of event management course then you can consider several private institutions that will come in handy.
Candidates applying for diploma or certification must have scored 45% or above in 10+2.
Anyone willing to apply for Post-graduation needs at least 50% aggregates in graduation.
For PGDM or PGPM programs, you must clear CAT or MAT entrance examination which is national level.
Once you meet these basic requirements, you can get admission to top institutions or universities to pursue an event management course.
Event Manager Job Fields
An event manager works in several job fields, and some of the popular ones are getting impressive salary packages. If you want to be an event manager but don't know about the type of responsibilities you will be dealing with, then must check out the below-given roles of an event manager –
Senior Event Manager
A senior event manager is focusing on several jobs and plays a vital role in the whole event. The key thing is, they take care of important requests related to the event and they help with the service of portfolio accounts. From managing the workflow to timelines of delivery, everything is considered by the senior event manager.  Even, coming up with creating proposal customization for the client's desire is part of a senior event manager. So, there is intense responsibility on the senior event manager.
Budgeting and Finance Executive
To execute a large gathering in an event, the need for a budgeting and finance executive is important. Coming up with an effective budget scheme is part of finance executive managers under event managers. They handle the budget of the entire department and they work on analyzing the financial information for the company. The key part of their job is to analyze revenue, expenditure, budget, and cash management.
Event Legal Executive 
A legal executive help in legal matters and the same goes for an event legal executive. They work on client representation, and they take care of interaction as well as attend court proceedings. Getting legal documentation regarding the company, an event, and other aspects is part of the event legal executive. Taking care of matters like inheritance and wealth is an essential part of their job.
Event Coordinator
When it comes to coordinate the event adequately, the role of an event coordinator comes into play. Meeting the client's need, coordinating guests, customers, or audience to reduce any hassle is part of the event coordinator job. This job is quite important, and most companies want smart candidates who can come up with new ideas to get rid of every problem.
Event Production Head 
Estimating and negotiating the budget of an event is part of the event production head. The important deal of budget is done by the production head and the quality of the event is dependent on the budget. So, the event production head tells about how to spend expenditure to generate revenue. The quality of service is also determined by the production head.
Public Relation Officer
The part of the public relations officer is to come up with plans for public strategies as well as looking after the campaign of the company. Providing more exposure to the company and dealing with the public, press and other crucial organizations is part of public relation officer in the company.
Event managers are high in demand due to their importance in running campaigns and dealing with fewer issues. Most events run by companies are regarding revenue, exposure, and convincing the audience to buy their product.
Top Opportunities of an Event Manager in the Employment Sector
An event manager plays a vital role in most businesses these days. From running campaigns to promotional events, the need is high. The below mentioned are employment opportunities that an event manager can easily seize –
Event Management Companies
PR Firms
Fashion Shows
Concerts
Weddings
Product Launches
Corporate Events
Television Based Events
Advertising
Integrated Marketing and Communications
Entertainment
Hospitality Firms
These aren't all sectors for employment. An event manager can find many other employment areas that will suit their need and provide with impressive salary plans for sure.
Top Recruiting Companies
In case you want to work in a well-known and reputed company as an event manager, you need skills to stand above the crowd. After a quick research, we found some of the top recruiters of event managers which are as follow –
Wizcraft
Cox and Kings
Encompass Events
Tafcon
Percept
Pegasus
Cineyug Entertainment
DNA Networks Pvt. Ltd
70 EMG
Fountainhead
Procamrunning
Sita Conferences
E-Factor
Getting recruited in any of these companies will provide you more opportunities to grow and better salary packages. No doubt that top companies always offer higher salary packages but there are additional perks that you can avail of while working for a long period.
Note – Not being to get a job in a top company might seem bad but working in start-ups provide a better experience and increase your chances of getting a better pay scale in the future. So, if you get an opportunity, don't waste it on lower salary packages.
Top 8 colleges ThatOffer Event Management Programmes
Event management is a good career option in India. Some of the top colleges and institutes are listed below offers Event Management Programmes. Let's have a look-
National Institute of Event Management (NIEM) – New Delhi
It is Asia's largest and best event institute which holds an award from Limca Book of world records. It has 15 campuses across the country. It is the only institute that organizes national-level events.
EMDI Institute of Media and Communication – New Delhi
EMDI offers professional training to its students. EMDI is the only Indian institute that tie-up with the Entertainment and Event Management association, which means the students, can get global publicity.
Indian School of Media (ISM) – Mumbai
Here students are getting trained by IIM and IIT experts. ISM promotes the Media and Entertainment Industry. Moreover, students can get various job opportunities and placements in Wizcraft, film fare, etc.
National Academy of Media and Events (NAME) – Kolkata
It was established in 2014 and offering various courses regarding event management. Such as Wedding Planning, Public relations, and Film Making.
Amity School of Communication – Noida
This institute offers several professional courses to undergraduate and post graduates' candidates. In this institute, you can pursue Masters's in Public Relations affairs, Event Management, Journalism, and mass communication.
Impact Institute of Event Management (IIEM) – New Delhi
It is one of the popular institutes in India, which provides practical, workshops, live sessions, communication, semesters, and much more academic facilities to their students.
Institute of Mass Communication, Film and Television Studies – Kolkata
It is affiliated with the West Bengal government. This Institute includes mass media and communication, animation, corporate program, photography, animation, and more courses.
Prestige Institute of Management and Research (PIMR) – Indore
This institute offers a 1-year full-time course in event management. PIMR offers various courses like- television production, photography, and Event Management.
Bottom Line
To begin, students in 10+2 can start looking after getting better aggregates to get admission in a reputed institution. And the graduate student can opt for a short period course and start working in a company to enhance their experience. Following a plan to achieve your dreams will be a better and highly efficient choice than the other options. We hope that you have an excellent career in event management and excellent salary packages at the same time.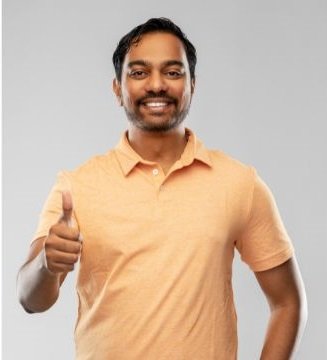 Rahul Kumar is a passionate educator, writer, and subject matter expert in the field of education and professional development. As an author on CoursesXpert, Rahul Kumar's articles cover a wide range of topics, from various courses, educational and career guidance.