There are many companies in India that are thriving to become the best ones in the world and stand at the top of the list. Along with all other aspects, the legal aspects of the company play a vital role, and recently the legal aspects are being focused more. It is a known fact the businesses are increasing at a very rapid phase, and they will continue to increase as well. Along with the increase in the business, the laws related to the business also increase. It is very important to follow and safeguard all these laws to make sure that you are running your business as per the law and the norms set by law.
It is not going to be an easy task for the other employees, managers or directors of the companies to take care of the law. They have very little knowledge about law, and it is not possible to gain knowledge about them as well. So, to handle this kind of situations, the companies hire lawyers and not just any lawyer, but a corporate lawyer. A corporate lawyer has good knowledge about the law relating to companies, business or organizations.
If you are someone who dreams of becoming a lawyer and still enjoying all the facilities of a corporate world, then a corporate lawyer is a great choice. Earlier, those who completed the law course would only start their practice at the court as a lawyer. But now it has changed completely. You have specializations to take up and start your job in some corporate offices as well. Handling business law is not an easy task without the help of an expert in corporate law. So, a corporate lawyer plays a very important role in many businesses.
If you wish to make a career as a corporate lawyer in India, then here is some useful information for you about how to become a corporate lawyer.
Who is a Corporate Lawyer?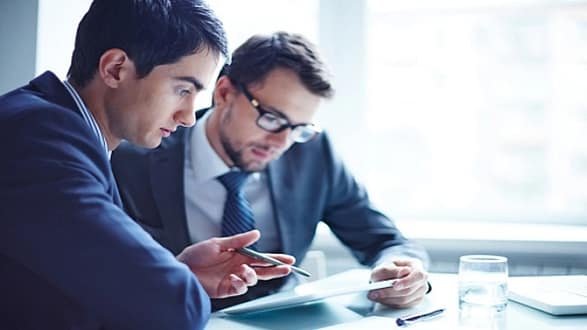 A person who finishes the law course with Corporate law as a specialization they are called as Corporate lawyers. They are eligible to make a career as corporate lawyers in corporate companies. When they are hired by a corporate company or organization, the lawyer has to make sure that all the commercial transactions that are made by the company are legal. A corporate lawyer is the right person to advise the companies about their duties and responsibilities. Along with that, they will also help the companies to understand their legal rights as well.
To represent any company or organization at the legal front, you will need the best corporate lawyers. When the company is facing any kind of issue with regard to the legal area, then it is the responsibility of the corporate lawyer to provide the best possible solution to the company and work towards achieving it. A corporate lawyer will have to take care of the internal investigations to make sure that the company is being run in a legal way.
Here is some more information that can help you know more about corporate lawyers and how to become a Corporate Lawyer.
Eligibility Criteria:
In order to become a corporate lawyer, you will have to meet certain criteria. Here are the conditions that you need to satisfy to work as a corporate lawyer:
You should have completed 10+2 from a recognized college in India with good cut off marks.
You should have an LLB degree (three years or five years degree).
You should have completed your LLM with corporate law as the subject.
You should have done an internship at a law firm or a senior advocate who will help you learn more about corporate law and other things related to it.
Along with all this, it is also important for you to have good practical and theoretical knowledge about corporate law.
If you satisfy all the criteria that are mentioned above, then you can now apply to corporate firms for a career as a corporate lawyer.
How to become a Corporate Lawyer?
Here is a step-by-step guide for you on how to become a corporate lawyer in India. It is not going to be an easy task for anyone to become a lawyer. There are so many orders, sections, articles and a lot more to learn when you are pursuing a law course. So, if you are someone who can spend a good amount of time in a day on education, then this course is good for you. You should have a very good memory and communication skills to become a corporate lawyer.
Here is how to become a corporate lawyer in India:
The candidates have to complete their 10+2 in any discipline. Whether it is a science or arts group, it does not make any difference. But make sure that you at least have 60 percent marks in your 10+2 standard.
Once you are done with your 10+2, you will have to give the entrance test to qualify for the five year BA, LLB program. It is going to be a five-year course where you will be given an introduction to arts and concentrate more on law subjects.
If you are a graduate, then you can opt for the three-year LLB program. Even for getting admission into the three-year law program, you will have to give the entrance test Common Law Admission Test (CLAT). The entrance tests will depend on the college or university you are choosing. Some colleges do not require any entrance test, while some law colleges or universities provide admission only if you have cleared the entrance test.
Once you are done with your five-year or three-year law degree, you will have to opt for masters in law, LLM program. Even for this, you will have to give an entrance test. Only those who qualify for this entrance test will be allowed to enrol in the LLM program.
In the LLM course, you will be given an option to choose a specialization and this where you need to pick Corporate Law.
Along with LLM in Corporate Law, you also have a diploma course in Business Law or Corporate law, which can help you to achieve your goal of becoming a Corporate Lawyer.
The entrance test needs a lot of preparation as the students who get the best rank will be able to secure a seat in one of the best law colleges or universities in India. You will have to start your preparation well in advance so that you get a good rank.
Also Read: LLB Vs. LLM: Which is Better for You?
Job roles for Corporate Lawyers:
You will have to different job roles after you complete your Corporate law course. You can either join any law firm, or you can also get employment at any corporate company or organization. Your roles and responsibility in both these sectors are entirely different. Here are some of the roles that you will be offered by your employer:
Law firms:
There are some top law firms in India that hire students from some of the best Law universities in India. You need not have to surrender your license at the law firm even if you get hired. You can also apply for internship programs at the law firms of your choice, and if you are lucky, then you will get hired by the best law firms.
Corporate Companies: 
Apart from working in a Law firm, you can also get hired by Corporate companies after you complete the Corporate law degree. To represent their legal front and to solve their legal issues, most of the corporate companies have their own team of lawyers. They also tie-up with law firms for the legal services, but there are companies that have their own in-house legal team for better support. It depends on the size of the company. You will have to surrender your bar license to the company if you are going to work as a Corporate lawyer in any company. You will be able to earn quite good if you are able to get a job in the corporate companies.
Partners:
You can become a partner of a law firm. You can start with your seniors, or you can join any firm and slowly grow to become a partner in the law firm. This is the most common practice for people in other countries.
Apart from these, a corporate lawyer will also be hired as a Chief Legal Manager, industry experts, Junior associate and senior associates, and many other roles.
Areas of employment:
Once you complete your corporate Law course or your LLM in Corporate Law, you are going to receive a number of job opportunities. It is not going to be easy for you to make your choice. It is always good to think twice before you make your choice. The areas in which you will be recruited are:
Consultancy
Corporate Firms
Courts
Judiciary
Law Enforcement Agencies
Law Firms
Law Institutions
Apart from these, you can even start your own law firm if you wish to have a practice of your own. After a few years of internship with a senior lawyer, you will be all set to start your own practice, and hence it is your choice to decide where you want to make your career.
Also Read: DTL Course (Diploma in Taxation Law) Details
Pay Scale for Corporate Lawyers:
As you have opted for a corporate lawyer profession, your salary will depend on the organization where you are going to work. In fact, irrespective of the size of the company, you will receive good pay, and that is because of the importance that your position has. The experience and knowledge that you have in Corporate law will help you grab the best salary. If you are able to handle the situation in a perfect way, then you will get a lot of hike in your salary from time to time. Some Corporate Lawyers start their career with as low as Rs 3,00,000 per annum, and there are lawyers who are able to move to Rs 15,00,000 per annum in just a few years span. The salary is completely dependent on the firm where you are working, your skills and how well you are able to handle any situation.
Some of the best colleges to become a corporate lawyer:
After so many details about corporate lawyers and how to make a career in Corporate law, it is now time to know about the best colleges that offer you the best law education in India. There are several colleges in India, but we have listed some of the best colleges so that it makes it easy for you to pick one good college without a lot of efforts. So, here is the list of best law colleges for Corporate law in India:
Andhra University Dr B. R Ambedkar College of Law, Visakhapatnam
Army Institute of Law, Mohali
Bharati Vidya Peeth New Law College, Pune
Dr Ram Manohar Lohiya National Law University, Lucknow
Dr. Rizvi College of Law, Kaushambi
DSNLU – Damodaram Sanjivayya National Law University, Visakhapatnam
Government Law College, Mumbai
Gujarat National Law University, Gandhinagar
Hidayatullah National Law University, Raipur
ICFAI Law College, Hyderabad
ILS Law College, Pune
KIIT School of Law, Bhubaneshwar
Law College, Dhanbad
Lloyd Law College, Greater Noida
M. S. Ramaiah College of Law, Bangalore
NALSAR – National Academy of Legal Studies and Research, University of Law, Hyderabad
National Law School of India University, Bangalore
National Law University, Cuttack, Odisha
National Law University, Delhi
National University of Advanced Legal Studies, Ernakulam
Rajiv Gandhi National University of Law, Patiala
Rizvi Law College, Mumbai
School Of Law, Christ University, Bangalore
Symbiosis Law College, Pune
Like we already mentioned, there are many more colleges available in India, but it is important to get a quality education, and that is possible only when you have the best college or university.
So, this was some useful and helpful information about corporate lawyers and how to make your career in Corporate Law. It may not be an easy journey for you to reach that position, but at the same time, it is not something that you cannot achieve. You just need to spend more time studying and prepare for the entrance test. Also, try to complete your internship under a good senior lawyer so that you will get a chance to learn the subject in real-time. Just go through all the details and make your choice.