Wedding is a very special occasion in the life of everyone. That is the reason, irrespective of country, caste or religion, weddings are celebrated very grandly. The memories of the wedding are cherished for the rest of the life. Some people prefer a wedding with just family and friends, while people prefer a grand wedding. Whether it a small get together or a grand wedding, you will have to take care of a lot of things when it is a wedding. It is a huge responsibility to plan the entire wedding schedule, especially if the bride or groom wants to make it more special. This is where the role of a wedding planner comes into play.
Wedding planners were not available in the earlier days, but for the last few years, we have wedding planners. We just need to explain all our needs and requirements, especially your budget. The wedding planner will plan everything for you. They will come up with more than one plan so that you will have a choice to select. A wedding planner can be very helpful for any kind of wedding. They have a lot of creativity, and if you think that you can also be creative and want to plan a different career, then a wedding planner is a great choice. You don't always have to pick those routine things as your career.
For all those who wish to make a career as a wedding planner in India, here is some very useful information. You can go through all the information before you decide whether this profession is right for you or not. So, let us get started.
Who is a Wedding Planner?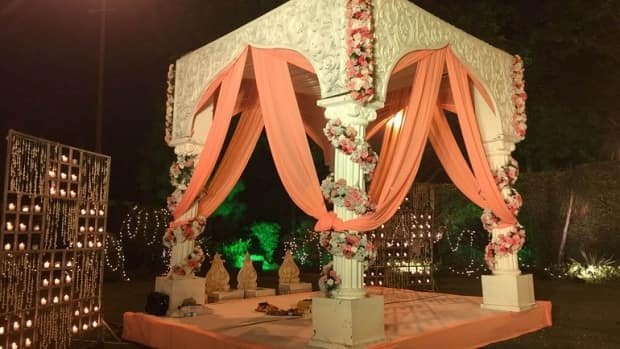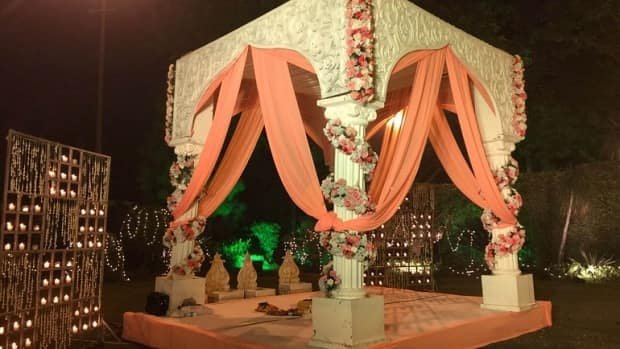 If you are getting married in a hurry and want someone who can save your life from all the hectic work that you need to plan for your wedding, then it is a wedding planner who can help. Wedding planners are the professionals who are trained to plan weddings for those who have less time or who wants everything to be perfect for their wedding. From a small marriage to a destination wedding, these wedding planners will be able to handle everything and anything for you.
Right of the decoration of your wedding venue, they take care of everything like food, flowers, dress, photography and everything that should be part of your wedding. But you can still customize them as per your needs. You can just ask them to handle a few parts of the arrangements, and the rest can be handled by you. It is totally your choice regarding the wedding planners. Earlier, we had friends or family members who were handling the entire wedding preparations, but now people hardly find time out of their busy schedules and hence a wedding planner is a good choice.
Being a wedding planner, you will have to make sure that you coordinate with all other people who will be involved in the wedding planning task. You should coordinate with the caterer, flower decorators, and all other people who are responsible for planning the wedding. As a wedding planner, you will have to design the plan and make sure that the plan is implemented as designed and nothing goes wrong. Your planning will start days before the marriage, and you will have to start implementing it on the day of the wedding and for the next few days as well.
Wedding planning should depend on the budget and the number of guests that will attend the wedding.
Eligibility Criteria:
An eligibility criterion is the first thing that you will have to look for when planning to become a wedding planner. There is no specific degree or qualification that you will need for becoming a wedding planner. Instead, you can get trained in any wedding planner company to learn the skills. But there are a few good courses that are offered in India, and they can be pursued after you complete your 10+2. These courses give you complete knowledge in a very systematic manner so that you will excel as a wedding planner. Apart from just the course, there are certain extra skills that can help you handle the job in a better way, and we have listed those in the next section below.
How to become a wedding planner? 
If you are looking for details on how to be a wedding planner, then here is some useful information for you. This information will give you a clear idea about how to become a wedding planner.
Once you have completed your 10+2 course, try to check on the internet if there are any institutes, colleges or universities that offer you a bachelors or diploma course in event management or wedding planning. Either an associate degree or bachelor's degree can be very useful for you.
If you are someone who is planning to make a big career with your wedding planning profession, then you will have to go for a master's degree in wedding planning. You can even start a business of your own. Management skills are more important for a wedding planner, and you will learn those skills in your master's degree only.
Apart from these, if there is any wedding planner near you and they offer any courses, you can enrol with them. They will help you learn about wedding planning with real-time work. That will not just give you knowledge, but will also give you a lot of experience.
So, there are some of the best ways to become a wedding planner. You can choose any of them depending on what kind of career that you are looking for.
Some best courses for wedding planning as a career:
Like we already told, there is a specific qualification or course that you need to complete for becoming a wedding planner. But having a good certification course, diploma, degree or masters in one of the best courses will help in getting the best job. Not all companies will hire people with just knowledge and experience. They also consider your qualification. So, here are a few courses that you can try to complete as part of your journey towards wedding planning:
B.A. (Hons.) (Event Management)
Certificate in Wedding Planning
Diploma in Wedding and Event Photography
Diploma in Wedding Planning
M.B.A. (Event Management)
Master of Event Management
These are just a few courses. With a huge demand for wedding planners, there are many colleges and universities that are introducing several courses that help people to become wedding planners. You can check out on the internet if you wish to find more colleges or universities that are near to you.
Career Opportunities:
Once you complete a course or training as a wedding planner, you will receive different kinds of job opportunities. A few of them include:
Event management companies hire wedding planners with good experience in planning a wedding. This will help the company to reach new heights and be successful in the market.
Hotels and resorts are the best places for you to start your career as a wedding planner at the initial stage. You can work as an event coordinator, and that will give you a good experience.
Wedding planning firms will also hire those who have good knowledge as a wedding planner. These firms are exclusively for planning weddings, and hence there are high chances for you to get hired and gain good experience.
Bridal boutiques will also hire wedding planners who can help the bride to plan her wedding in the right way. It may not be a contract of the complete wedding, but some help to the bride about hairstyles, dresses and other works.
If none of these jobs sounds perfect for you, then self-employment is the best choice you have is to start a business of your own. You can be your own boss and coordinate events of your choice.
Roles and Responsibilities: 
As a wedding planner, you will have certain roles and responsibilities to take care of your client. So, here is what you will have to do as a wedding planner:
You need to know about the customs and rituals of the client.
You should plan the wedding based on their requirements.
The latest trends and beliefs of your client play a very important and so you should never ignore them.
You will have to coordinate with different people during the entire process of wedding planning and hence you should good skills.
Make sure that you are discussing the entire wedding plan with the client or anyone they have assigned to you. Take their willingness before you start the work, else you will end making mistakes, and that can waste a lot of time and money as well.
You need to be in charge of the entire event, right from the beginning and till the end of it.
As the budget is always fixed for wedding planners, you will have to monitor the budget very closely to make sure that you are spending as per the plan. If anything goes high, then you may have to spend from your own pocket as the budget is already fixed.
Communication plays a vital role for the wedding planner. Whether it is with the vendors, clients or guests, you should be able to convey things in a simple and easy way.
You need to be sure that everything is organized and being managed as per the plan only.
Apart from these roles, you may have to take care of a lot of other things as the situation demands.
So, you should be ready to handle any work that is related to the wedding. If it is a destination wedding, then there will be a lot more to plan and coordinate for the wedding planners.
Salary:
If you are having a wedding planning business of your own, then the amount that you earn will depend on the size of the wedding. You can earn more if it is a big fat wedding and a little low if it is a budget wedding. It all depends on the wedding and the arrangement that you plan for the wedding. Along with that, if you are working for a wedding planning company, then you can earn Rs 25,000 to Rs 30,000 per month at the early stage. As you gain more and more experience, it will increase, and there is no limit to it. It also depends on what kind of weddings you plan and the organization for which you are working.
Best colleges to become a wedding planner in India:
Like we already discussed, a career as a wedding planner is not going to be an easy task for you. You will have to work really hard. You need to be very careful with every single detail that your client asks for. You should be able to decide whether you will be able to give the best in the budget that the client provides. You should never miss any single point that you promised the client that you will do. In simple words, you just need to be very creative and handle everything in the right way and on time. For this, you will need the best colleges that offer the best education to you in wedding planning. Here are some of the best colleges in India where you can get admission.
College of Events and Media, Delhi
Craft Film School, Delhi
Delhi School of Event Management, Delhi
Impact Institute of Event Management, Delhi
Indian Institute of Learning & Advanced Development, Gurgaon
National Academy of Event Management & Development, Jaipur, Delhi, Mumbai, Ahmedabad
National Institute of Event Management, Mumbai, Tamil Nadu, Odisha, Ahmedabad
The Wedding Academy, Mumbai
Apart from these, there are many other colleges and institutions that offer you courses on wedding planning. You can also choose to get the course from some popular wedding planner in the state. They have their own business, and also they train people for their own company. This way you will be able to get the education and also a good job offer.
The job of a wedding planner is to just coordinate with the rest of the team, but it is not going to be as easy as it seems to be. You will have to work very hard to make sure that the wedding finishes just as per the requirements of the client and within their budget. But it is an interesting job to do.