For the corporate world, a product manager is a great asset. The more skilled product managers they have, the more possibilities for them to become a success. And if you are looking to serve the corporate world and earn a great amount of money along with a reputation, the Product Manager job profile would be a great option for you to look for.
If you are looking to gather information about the job field of Product Managers and are looking to serve as one, then this article will be a worthy read for you. Apart from talking about the Job profile in detail, we are also going to discuss that how you can become a successful product manager in your preferred MNC. So, stay with us until the end of the article, go through the points we are discussing here, and at the end, you will have all the information about the job profile and how you can earn the title of product manager.
Job Profile of Product Managers in India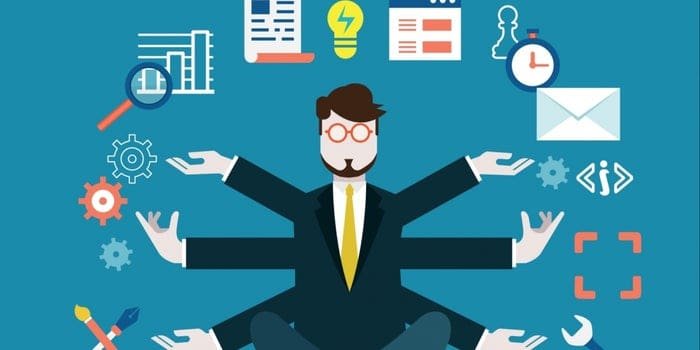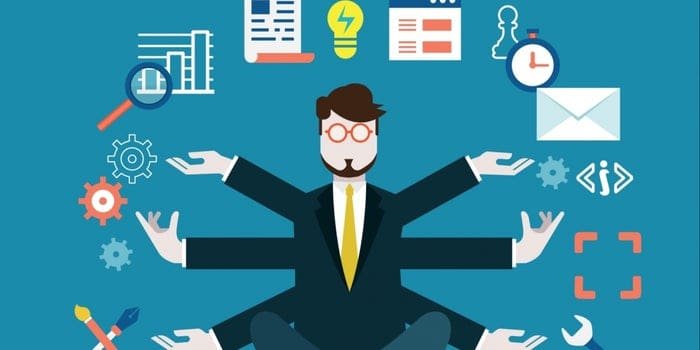 Before moving forward in the article, let's discuss what actually a Product Manager is, and what are the roles that he should serve to a company. So, in the simplest words, the Product Manager is responsible for managing the different product-related projects of the company and assures that they are can be relied for the company' growth. Typically, the job of the product manager is divided into different profiles. Some of them are
Sales Manager who manages and sees the sales of the product
Project Manager, who works on a particular project for the company
Marketing Manager, who monitors the marketing stuff of the projects
Business Head and the Brand Manager.
Depending on your skills and experience, you will be given one or more of these roles for a particular project or all the company's future projects in general.
This way, the product manager's profile has a lot of importance to a company. That's the reason why they are highly paid and are a great asset for the company.
Eligibility Criteria for applying as a Product Manager
Now, once you are well-aware of the job profile of a product manager, let's talk about the eligibility criteria to become a product manager.
In order to apply for the Product Manager, you should possess a master's degree in management along with the great skills of managing resources.
Here are the educational qualifications that you should have in order to become a product manager in an MNC.
12th with science stream and 65% marks to the minimum
Bachelor's degree in Business Management with a minimum of 60% marks
Master's Degree in Business Management with a minimum of 60% marks
If you have these educational qualifications, you can apply to a company for the job of product manager. With excellent educational qualifications and management skills, you can get a great job profile in your dream company.
Courses that can help you choose Product Manager as job profile
Like said earlier, you should have a degree in Business Management in order to apply for the post of product manager. And fortunately, Indian Universities have numerous courses you can opt for learning and excelling in Business Administration. Some of them are listed here. Just sit back relaxed and know how you can get your first step to becoming a Product Manager.
Bachelor of Business Administration (BBA): A three-year Undergraduate degree program you can opt for after your schooling.
Bachelor of Business Management (BBM): A three-year Undergraduate degree program you can opt for after your schooling.
Master of Business Administration (MBA): A two-year Postgraduate degree program you can opt for after completing your graduation in Business Administration.
MBA in Business Management: A two-year Postgraduate degree program you can opt for after graduation in Business Management.
MBA in Project Management: A specialization in MBA for those students who are looking to learn the ethics of the corporate world and Project Management right during their postgraduation. This is also a 2-year PG degree course that you can opt for after your graduation in Business management.
In order to enroll in the Postgraduate degree in Business Administration, you need to prepare and clear GATE or CAT which is a nationalized entrance test for business administration courses. By getting a good score in the examination, you can be assured of getting admission to a reputed college and get the opportunities to work with better companies.
Is this a promising Career?
Next, let's discuss whether you should actually consider a Product Manager job as your career goal or not. So, this is one of the most popular choices for Business management students. The excellent opportunities to grow as an individual in your preferred IT company, a bunch of projects to work on, and a great way to showcase your creativity make this job profile a great choice for almost every single student of Business management.
And above all, the Product managers are among the top paid employees of the IT companies. So, if you have salary in mind and are looking forward to earning a good amount for your skills, the Product Manger profile can be an excellent choice for you to go with.
How much you can earn as a Product Manager?
As said, the Product Managers are highly paid job profile. And though it totally depends on your skills and performance on the projects, you can easily earn 7-8Lakhs per annum depending on the company your serve and the skills you have. With experience, this salary can easily go up to 15-20 lakh per annum. So, if you are after money and looking for a creative job profile, you should try your hands on the job profile of a Product Manager.
What are the ideal characteristics you should have to excel as a Product Manager?
Like other job profiles, the companies hiring the product managers look for some specific qualities in the ideal candidate. Other than your educational qualifications, these qualities help you to grow in the company and gain better results as a product manager. So, if you are looking to work as a product manager in an MNC, here is the list of skills/special abilities you should possess to get noticed by the company's admin.
Business Expertise
Leadership skills
Impeccable communication skills
Time management
Strategic thinking
Operational abilities
Creativity
Dedication towards work and company
BY having these qualities, you can easily become a successful product manager after completing your graduation/postgraduation.
What are the different sectors that hire Product Managers?
Now, let's talk about the different sectors in which you can seek a reputed job profile as a product manager. Though there are numerous MNCs that hire the candidates at the profile of a product manager, if you are looking for great work and a good salary, the target industry would be none other than IT.
Mostly all the IT companies and MNCs that have business in different countries hire product managers who can understand the demand and provide the customers the thing they are willing to see. The IT industry is one of the largest recruiters of product managers and if you have a background in IT and possess all the qualities for an exceptional product manager, you are not going to find it difficult to search for the job as a product manager.
Some other industries that have good opportunities for product managers are Manufacturing companies, Healthcare companies, and Educational institutes. In other words, you can easily find great career opportunities in different sectors and earn a great reputation as a product manager.
A step-by-step guide to joining an IT firm as a Product Manager
Now, let's have a look at the step-by-step guide to entering a company as a product manager. After this guide, you will have a much clear mindset to get entered into your dream industry and company as a product manager.
Step 1: If you are in school, be sure that you develop an interest in the corporate world. Earn better marks in your schooling and then prepare for further studies.
Step 2: It is important that you choose Business administration as your graduation. There are companies that hire the product managers right by seeing their records in graduation. So, choosing the right course for your graduation can help you a lot to start earning early.
Step 3: If you are looking for more knowledge and specialization after your graduation, you can opt for the postgraduation degree from a reputed college. By this, you will be able to get better opportunities in better MNCs at a higher pay scale.
Step 4: If you didn't get the opportunities of in-college placement, you can directly refer to the company's website and look for the vacancies. There are tons of job consultancies that are tied up with these companies to hire professionals. We will suggest you to enroll with such consultancies to get better job opportunities.
By following these steps, you can easily get a job as a product manager in a reputed company and get a brilliant starting salary.
Conclusion
So, if you are looking to earn a great reputation in a company, the product manager is a perfect opportunity for you. With the excellent companies hiring product managers, there is a great chance for you to enter the corporate world. Also, the information listed here in the article will help you choose the right path to become a product manager. So, start preparing yourself for the field and give your best shot as a product manager.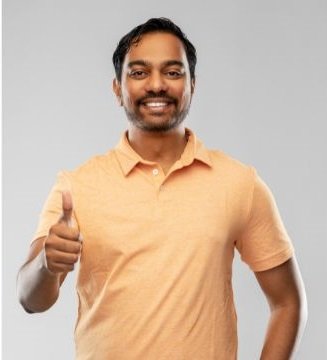 Rahul Kumar is a passionate educator, writer, and subject matter expert in the field of education and professional development. As an author on CoursesXpert, Rahul Kumar's articles cover a wide range of topics, from various courses, educational and career guidance.