Computer programmer or a Developer is a popular course in India, and a lot of people wish to work in a similar domain. With the boom in the country's IT sector, the number of jobs has also increased, and that is why people can find a lot of opportunities in the industry. As you might know, a computer programmer's basic job is to develop the applications or code that can be used by the organization they are working for. Do not worry, as you don't have to stress about what to code when you are working for the organization. You will be getting documented requirements from the product team, or the business analyst and your team would need to work on those requirements.
To become a computer programmer, there is not much that you need. You need to have the right skill set, and you need to know a programming language used in the industry. Earlier, schools used to taught C++ in 10+2 but to be honest; the language is considered a part of the legacy system. Most of the companies use Java or Python for application development. In this field itself, there are a lot of different domains available. This includes web development, software development, production support and many other things.
No matter which domain you work in, the requirements and the way to reach the destination remains the same. The developer is responsible for designing components, writing code, testing code, debugging code, and maintaining the code. The code should help the developer or the company in getting a specific purpose done. The demand for a computer programmer is on the rise, giving you a golden opportunity to work in the field. If you would also like to become a computer programmer, then this is the right place for you. We have shared some guidance on this page to help you have a successful career as a computer developer.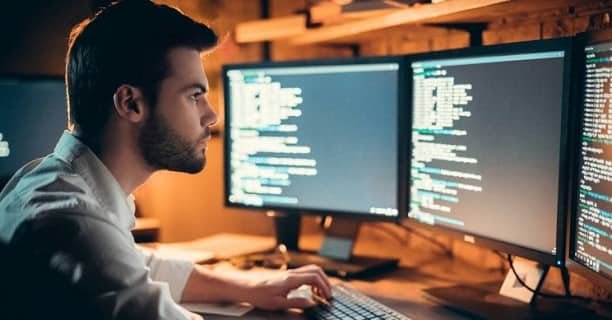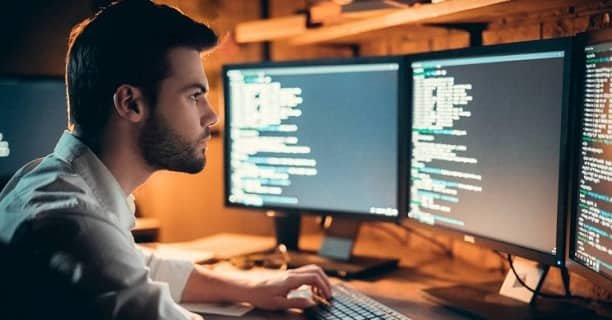 Eligibility to Become a Computer Programmer
Before you jump into preparation for any course, you need to understand if you are eligible for the course or not. In this section of the page, we have listed the detailed eligibility criteria to become a Computer Programmer. Go ahead and check out the points below.
You need to have completed 10+2 to get a job. The subjects do not matter as you can enter the field with the science stream and commerce stream in 10+2.
It becomes crucial for you to score a minimum of 60% in 10+2 as this will help you get admission. Some organizations also hire candidates who scored a minimum of 60% in 10+2.
You need to learn a programming language like Java, PHP, Python, R, or a language you are interested in.
Before getting a job, it would be better to get an internship to get hands-on experience in the field.
There is no such minimum age, but most of the college requires you to be at least 17 years old before you get the admission. The maximum age may go up to 40 years.
There are some skills required as well, and these skills include the following –

Knowledge of programming language
Good problem-solving skills
Technical writing skills
Good English & Communication Skills
Time management skills
Attention to details
Time management skills
Courses for Becoming a Computer Programmer
The next important thing about becoming a Computer Programmer is the courses you can pursue to become one. We can count at least 3 or 4 options that would lead to the same destination. Check out the courses below.
BCA–The first course that you can pursue is Bachelor of Computer Application. This course is a popular option among commerce students, and it teaches you about the basics of coding. You can land a job as Computer Programmer after you complete BCA. Many people also couple it up with MCA as it makes it easy to find a job after the two courses. Many companies hire BCA graduates, and you can give it a try too. The duration of the course is three years.
B.Tech/B.E. – The most popular option to become a Computer Programmer is via B.Tech route. Many students opt for this course, and they get a tag of engineer. In addition to this, most tech firms prefer hiring B.Tech candidates because of several reasons. During the B.Tech, the candidate is taught in details about the development, computer architecture, and other things. This gives an edge to the B.Tech candidates. You can also pursue your post-graduation of M.Tech and become a Computer Programmer. The duration of the course is four years.
Certification Courses – The knowledge is not just restricted to a degree course. Online platforms like Coursera & Udemy offer many courses that enable you to learn the coding language. You can take these courses with no or little knowledge of application development. The certification courses remain to be a popular option, and they are also very affordable. It is one of the best possible alternatives if you would like to work as a freelancer. The only problem is that not many companies are keen on hiring Computer Programmer with a certification course. The duration of the course depends on your learning speed.
MCA – The next option on our list is Masters of Computer Application. A lot of people prefer MCA after BCA, and it is also a popular choice. You can opt for MCA and get a degree. This will improve your prospects of getting a job. Opt for MCA, and we are sure that you will make a promising career as a Computer Programmer. The course duration is two years.
Diploma Courses – The next option available to you is via diploma courses. These options are not very popular, but people still go for the diploma course. You can explore the options, but we recommend opting for BCA + MCA or B.Tech.
Also Read: MCA Vs M.Tech: Which is Better for You?
Admission Process for Becoming a Computer Programmer
So, we have discussed the courses that you can pursue to become a computer programmer. In this section, we have listed the admission process for these courses as well. You can go through the admission process in this section.
BCA & MCA – The admissions in BCA and MCA are offered on both merit basis and entrance test. The universities providing admission on a merit basis would require you to apply for the admission. The cut-off list is released, and if you qualify, you will be able to get admission after a personal interaction. For the colleges giving admission through the entrance test, you would need to appear in the entrance test and score the marks equal to the cut-off marks. After this, you would need to go through GD and PI to secure admission.
B.Tech – You might be aware of the admission process in B.Tech. For admission in B.Tech, you need to have a science stream in 10+2 with PCM as compulsory subjects. The admission in the B.Tech course is based on the entrance test like JEE. Some colleges have their entrance tests too. You need to appear in those tests, and the admission is finalized based on Personal Interaction. You should note that you would need to choose the Computer Science field in B.Tech to become a Computer Programmer.
Certification Course – There is nothing much required for the certification courses. You can go through the admission criteria on the online platform. Most of the courses only need you to have a computer with an internet connection. You can then choose the course that you think would add the most value for you. Once that is done, you can enrol on the course by paying the fee, and you can continue with your learning.
Career Prospects for Computer Programmer
When you decide to opt for a field, you must also research the scope of the career choice that you are making. You need to ensure that you are making the right career choice, and you also need to ensure that you are thinking from the long term perspective. Talking about the career prospects for Computer Programmer, it all depends on your performance. You need to keep learning and keep acquiring new skills. In addition to this, you need to be able to present yourself better. Another factor in the career prospect for a computer programmer is the additional efforts you make to keep yourself updated with the new technology. All these things help you in a significant way in staying on top of the pyramid.
Pay Scale of a Computer Programmer
Before we conclude the article, we also want to discuss the pay scale of a Computer Programmer. The job would be challenging when you are a fresher. You may only earn close to Rs 3 lakh if you are not from an elite institute. The salary for the fresher from a premium institute like IIT would be much higher. Within two years of service, your package to over Rs 7 LPA. This depends on your career path, and You can achieve it either via appraisals or by switching jobs. At mid-level, where you have experience of over five years, you can make between Rs 8 LPA and Rs 20 LPA. At this level, you may even get a job as a project lead, architect or other popular fields within organizations.
Once you cross the middle-level barrier and reach the senior level, you can make anywhere between Rs 15 LPA and Rs 50 LPA. There are many on-site opportunities available via companies in India, which would help you earn even more. You would also need to keep yourself updated to deliver a long inning in the industry. If you are working as a freelancer, then the package you earn depends on your skillsets, communication, and projects you pick.
Final Verdict
This was all about becoming a computer programmer in India. You would have noticed that there are multiple ways to enter the field. You can learn computer programming without even having any degree, but most companies prefer Computer Programmer with a degree. In such a case, you can opt for courses like B.Tech, BCA and MCA. These courses will not only teach you in-depth about computer programming, but they will improve the chances of getting a job as well. You can opt for these courses from a reputed institute that also offers you placement services.
With the experience, you will gain more knowledge of the field, and you will be able to be more efficient when it comes to development. We have tried to cover up all the aspects of becoming a Computer Programmer but if you still have any unanswered question, then write back to us in the comment section. We will help you in getting the expert guidance that you are looking for.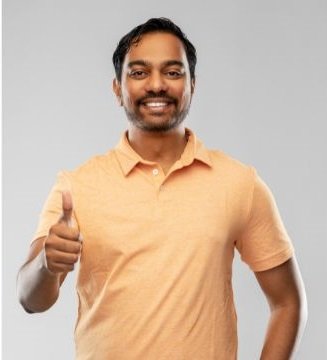 Rahul Kumar is a passionate educator, writer, and subject matter expert in the field of education and professional development. As an author on CoursesXpert, Rahul Kumar's articles cover a wide range of topics, from various courses, educational and career guidance.