Are you passionate about Physics? Have you explored being in Physicist? The Physicist is a popular career option for people who wish to work in the research field. The main part of the job includes researching the principles of Physics. The course also involves teaching the advanced level of Physics to research scholars and students in higher education programs. There are many sub-topics in Physics, and the Physicist can make a career in one of those sub-topics. It also falls under the responsibility area of the Physicist to research the theory and to update it if required. There are new development in the field, and there is also a scope of improvement in the present theories through experimentation.
Today, more and more students are an option for their career as Physicist, and it is expected that the number will keep on rising. Until now, there had been a low turn around in the field in India, but because of the research centres and knowledge hubs growing in India, the number has increased exponentially. Physicists form our education system's base as they teach interested students about the critical concepts and new methods to solve the existing problems.In this article, we have listed the ways to become a physicist in India. You can go ahead and check out the details below.
Eligibility Criteria for Becoming a Physicists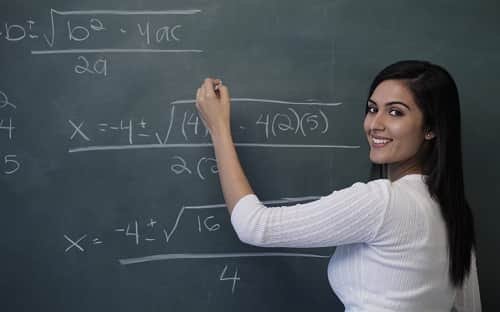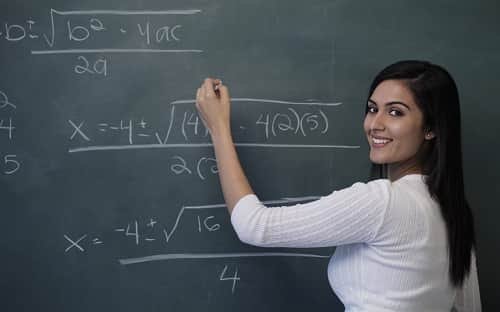 One of the important thing about choosing any career is the eligibility associated with it. Below are the eligibility criteria details related to becoming a Physicist
You should choose PCM subjects in 10+2, and you should score a minimum of 60%.
You need to clear the entrance tests for B.Sc., M.Sc., and you need to have a valid score for admission.
If you choose M.Sc. or B.Sc. from a foreign university, you need to clear a language exam like IELTS or TOEFL. You would also need to clear the aptitude assessment for the university.
Some of the skills required to become a successful Physicist are

Ability to Work in Team
Attention to Details
Logical Reasoning
Mathematical Ability
Motivated
Presentation Skills
Problem Solving Skills
Scientific Reasoning
Technical Knowledge
Writing Skills
Becoming a Physicists
In this section, we have listed the basic steps that you can follow to become a Physicist. Go through the steps below.
You need to start the preparation from the 10th class onwards. You need to ensure that you score enough inboard to be able to get non-medical in class 11th. This is the basic eligibility criteria as well, to begin with.
After completing your 10+2, you can take B.Sc. in Physics, and after that, you need to take M.Sc. Here, you can also take an integrated program that has a B.Sc + M.Sc. in them. There are a lot of universities offering such courses as well.
Alternatively, you can opt for an MS degree as well. You can choose a college within India or outside India for the course. Apart from this, you need to take the field where you would like to make a career in.
After completing the M.Sc., you would need to take a PhD. You can even opt for M.Phil as this is yet another doctorate program available to you. With these, your journey will be complete, and you will be called a Physicist.
Also Read: How to Become an Astrophysicist in India?
Courses & Subjects for Becoming Physicists
You should also look at the courses available to become a Physicists. In this section, we have listed the courses at all three levels so that you can plan your career.
Bachelor Level Courses

B.Sc. Applied Physics
B.Sc. Hons. Physics
B.Sc. Mathematics with Allied Physics
B.Sc. Physical Sciences
B.Sc. Physics
B.Sc. Physics with Allied Chemistry

Master Level Courses

M.Sc. Applied Physics
M.Sc. Applied Physics
M.Sc. Applied Physics and Ballistics
M.Sc. Applied Solid State Physics
M.Sc. Biophysics
M.Sc. Geophysics
M.Sc. Hons. Physics
M.Sc. Nuclear Physics and Technology

Doctorate level Courses

M.Phil Physics
M.Phil Applied Physics
M.Phil Physics
PhD Applied Physics
PhD Biophysics
PhD Chemical Thermodynamics
PhD in Nuclear Physics
PhD Kinematics
PhD Physics
PhD Thin Films
We have also covered the generalized subjects that you will study during B.Sc. and M.Sc. We can't call for subjects you will study in PhD as they will depend on the stream you choose. Check out the major subjects for B.Sc. & M.Sc. below
Bachelor Level

Atomic and Molecular Physics
Chemistry
Digital electronics
Electricity and Magnetism
Electromagnetic Theory
Electronic Devices
Kinetic theory and thermodynamics
Mathematical Physics
Mathematics
Mathematics-II (Analysis & Statistics)
Mechanics
Mechanics and wave motion
Microprocessors & Computer Programming
Nuclear & Particle Physics
Numerical Analysis
Oscillations & Waves
Quantum Mechanics
Solid State Physics
Statistical Physics
Technical Writing & Communication in English
Thermal Physics

Master Level

Advanced Optics
Astrophysics
Atomic Spectroscopy
Classical Electrodynamics
Classical Mechanics
Electronics
Group Theory
Mathematical Methods
Molecular Spectroscopy
Nuclear Physics
Quantum Mechanics
Relativity and Cosmology
Solid State Physics
Statistical Mechanics
Specializations for Physicists
There are multiple areas where Physicist may work in. In this section, we have listed some of the specializations that you can choose. We will list only the fields as the definition of these fields is just a search away.
Material Sciences
Mathematical Physics
Nuclear Physics
Particle Physics
Plasma Physics
Quantum Physics
Solid State Physics
Job Profile of Physicist
The Physicist does the experiments based on the theories of physics. They often analyze the law of physics that revolves around motion, space, energy, time and matter. Some researchers are into carrying out theoretical research while others work towards the practical aspect of it. A physicist working on the practical aspect may also work on large experiments like the electron microscope and particle accelerator. Different responsibility area for Physicist may include the following items.
The Physicist also collects and analyze the data that they or someone else collected from the experiments.
Physicist work on the collection of data and development of theories based on the experiment conducted by them.
Collaborating with students and scientists for research and development.
A physicist may even work in the healthcare field and help develop new medical equipment for the health care industry.
Researching and developing various theories and models of physics.
Helping in developing and manufacturing scientific equipment that needs laser, infrared, microwave, and other similar components.
Helping students with the experiments & research work.
Participating in research paper writings and publish them for the audience.
Teaching in colleges & universities.
Career Prospects of Physicists
You can work in various sectors after you have completed the education. You can work in Energy, Manufacturing, Instrumentation, Aerospace, Telecommunication and Defence sector. The career has a lot of scope since India is one of the developing nations. The spending on R&D is at an all-time high. You have an option to work in the defence and robotic department, or you can even lead the nuclear program of the country. There are a lot of job opportunities available in the Computers, Electronics & AI Field. A lot of power generation and energy companies also hire Physicists. You can also move towards the management role as you progress in your career. Overall, the career prospects of Physicists are quite bright.
Talking about the pay grade, graduates' salary would be anywhere between Rs 3 LPA & Rs 6 LPA. For the masters, the grade remains the same. However, there will be a slight increase as well. For the doctorate level, the fresher candidates can earn close to Rs 8 LPA.
Employment Opportunity for Physicists
Let us first look at job roles available to the candidates who are planning to work as Physicists.
Consulting Physicist
Content Developer
Junior Research Fellow
Lab Assistant
Lab Supervisor
Medical Physicist
Quality Control Manager
Radiation Physicist
Radiologist
Research Associate
Research Scientist
Researcher & Technician
Scientific Officer
Scientist
Senior Physicist
Statistician
Subject Matter Expert
Teacher & Lecturer
Technical Writer
Recruiters for Physicists
It always makes sense to have a dream company before you start your education. This will keep you motivated, and you will also be able to take the right steps in the direction. Below are the top recruiters for which hires experts in physics
Bhabha Atomic Research Centre
Bharat Heavy Electricals Limited
CSIR-National Physical Laboratory of India
Cognizant
Indian Institute of Science
Indian Space Research Organization
Infosys
Mahindra & Mahindra
Maruti
National Thermal Power Corporation
NPCIL
Nuclear Science Center
Oil and Natural Gas Corporation
Physical Research Laboratory
Physical Research Laboratory PRL
Physics Research Laboratory
Samsung
Siemens
Solid State Physics Laboratory
Tech Mahindra
Wipro
Final Verdict
This was all about becoming a Physicist in India. The career is bright, and you have a lot of opportunities as well. You can get a chance to work with a private organization that is into research and development, or you can work with the government as well. You can appear for exams like that of the Nuclear Power Corporation of India and enter the field of Nuclear Physics. Similarly, you can also work with National Physics Laboratory. These jobs are highly valued, and in the coming future, the scope of Physicist will surely increase.
You need to be extremely good at Mathematics and Physics to become a Physicist. You can choose your specialization depending on your interest. We have tried to cover every aspect of the journey to becoming a Physicist. If you have any other question about becoming a Physicist or if you have any other doubt, you can write back to us. We will get you expert guidance depending on your comment. You can also research the profession on other government forums, and this will give you an idea about the present employment opportunities. With this, we will conclude the article now.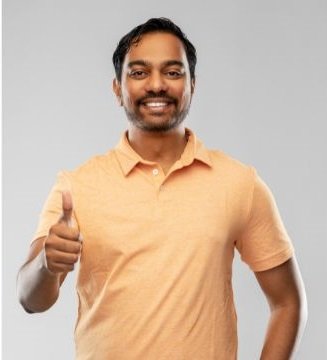 Rahul Kumar is a passionate educator, writer, and subject matter expert in the field of education and professional development. As an author on CoursesXpert, Rahul Kumar's articles cover a wide range of topics, from various courses, educational and career guidance.