India is a place where ayurvedic treatment has developed for two millennia. Most Indians depend upon Ayurvedic Medicines. Ayurveda is considered the oldest way of treating patients. Despite being the oldest Ayurveda is playing a vital role in the current era of treatment. The use of herbs and other plants based medicine is phenomenal. Ayurveda is divided into three categories – Kapha, Pitta and Vata. Being an ayurvedic doctor is a fascinating job profile in the medical field. To become a successful ayurvedic doctor, aspirants have to go through a number of challenges.
Ayurvedic doctors perform various surgical procedures, based on ancient principles of Ayurveda. Thus the Ayurvedic Practitioner examines patients also inquires about mental and physical health. Nowadays, ayurvedic medicine and treatment have gained immense popularity across the world. Not even WHO (World Health Organization) but many countries government and medical institute have restored their full faith in ayurvedic treatment.
About Ayurvedic Doctor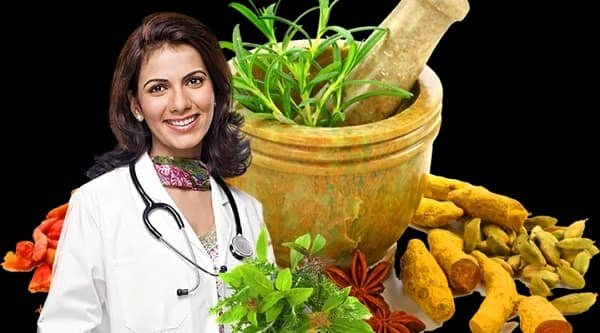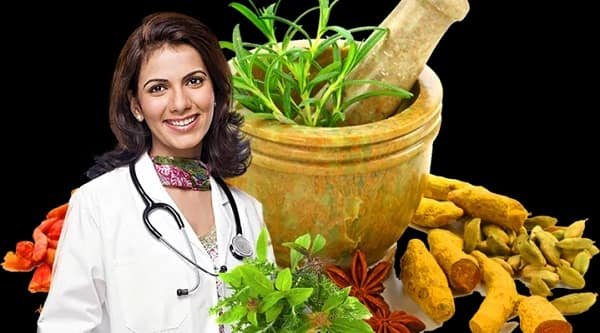 Ayurvedic is an ancient practice of treating patients according to the Vedas rules and regulation. Students who are willing to learn this form of medicine are called Ayurvedic Doctors. Along with this, they must possess a licence to become a professional Ayurvedic doctor. Although an Ayurvedic doctor works on various body techniques that are based on Ayurvedic Prakriti. Additionally, they have more experience than the Western medical community.
What are the benefits of Studying at BAMS Ayurvedic?
Ayurveda has grown not only in the form of curing health issues but also has opened various career opportunities for the young generation. Pursuing a career in Ayurveda can bring several employment options in the public and private sector as well. So firstly you need to complete your BAMS from a recognized university. In this article, we will mention some important points which would you prefer to become an ayurvedic doctor.
Also Read: How To Become a Doctor In India?
What is the basic requirement for the Eligibility to become an Ayurvedic Doctor?
Candidates who pursue Ayurvedic course as a career option must fulfil the following requirements-
Academic Qualification:
Candidates must be passed 10+2 or any other equivalent examination from an authorized board or any recognized institute.
Candidates must obtain Physics, Chemistry and Biology as mandatory subjects.
Marks Required:
Candidates should score 50% to 60% marks in class 12th.
These aggregates may vary from college to college.
 Age Limit:
For General Category: 20 years
For Reserve Category: 24 years
What is the whole Admission for BAMS?
Here the whole process mentions that candidates can follow to achieve their goals.
Apply for Entrance Exam: In India, there are many entrance exam which is conducted at the state level, college level and university level. Students who are interested in pursuing an ayurvedic course can get to know about the state and national level exam and appear them.
All India Pre- Medical/ Pre Dental Entrance exam
Uttarakhand Post Graduate Medical Entrance Examination
Kerala State Entrance Exam
National Institute of Ayurveda Entrance Exam
Common Entrance Test
Ayush Entrance Examination
NEET-UG (After 12th)
Odisha Joint Entrance Examination
Goa Common Entrance Examination
Bharati Vidyapeeth Common Entrance Test
Indraprastha University Common Entrance Test
After clearing the exam, students will appear in the counselling process. The entire authority prepares a merit list. Top candidates will go for group discussion. Talented who showcase their skill and knowledge have to be selected for a seat. At last, seats for the BAMS course will be allocated to students at different colleges. Such exams are conducted every year by the National Testing Agency. For further details, you can check the official websites of colleges.
 What are the essential Skills Required to Become an Ayurvedic Doctor?
To become a successful ayurvedic Doctor, candidates must obtain the below-mentioned skills. Let's have a look-
Patience Level
Empathy
Observation skill
Thinking skill
Absorption and interpretation
Knowledge of ayurvedic herbs and medicine
Interest in Indigenous Forms of Medicine
Interest in therapeutic property of Herbs and plants
Enterprising Ability
Research skills
Top 10 BAMS Colleges in India:
Here are following some top-notch colleges (government and private) which you can choose for BAMS and Ayurveda Courses. Beyond doubts, these colleges are the best institute for Ayurveda in India.
Rajiv Gandhi University of Health Science – Bangalore
This university provides both UG and PG course in Ayurveda. It is one of the top medical institutions in India. Admission to the institute is based on the entrance exam and merit list. They offer medical, dental and paramedical degrees.
Gujarat Ayurved University – Jamnagar
This institute promotes national importance to Ayurvedic research and studies. This institute has the largest campus as compared to others. It provides diploma, certificate course, B.Pharm., M.Pharm , M.Sc. in ayurveda.
Ayurvedic Medical College – Kolhapur
It is one of the reputed Private colleges, which is situated in Maharashtra. It is affiliated with the health Science of Mumbai and approved by CCIM (Central Council of Indian Medicine). Admission to the institute is based on cut-off and placement status.
Dayanand Ayurvedic College – Jalandhar
It is one of the top-notch colleges in Punjab. It is approved by the Central Council of Indian Medicine. This institute uplifts health care education and teaches technicality about ayurvedic medicine to students. Candidates can apply through NEET-UG.
National Institute of Ayurveda – Jaipur
This institute promotes modern technology but provides various programmes in the ayurvedic field. Such as a PhD ( Ayurved ), M.D. ( Ayurved ), Diploma in Herbal farming,  Certificate Course in Panchakarma, Diploma Course in Ayurveda For Allopathic Doctors, Certificate Course in Kshar-Sutra and much more.
Bharati Vidhyapeeth – Pune
Every year the institute offers 150 seats for MBBS course for undergraduates. Candidates have been trained under experts. Along with this, the student will get counselled about the medical curriculum and know-how to learn.
Rajiv Gandhi Government Ayurvedic College – Kangra
  The Candidate, who wants to study in a beautiful environment, can choose this college. It is situated in Dhauladar Hills. The institute promotes the growth and development of Ayurveda.
Government Ayurvedic College – Raipur
This college provides diploma course, BAMS and M.D. course in Ayurveda. The institute teaches classical and traditional gems of Ayurveda.
Government Ayurvedic College – Nagpur
One of the popular colleges in Nagpur located in Maharashtra. The institute provides various career options in Ayurveda.
Sri Krishna Government Ayurvedic College – Kurukshetra
It is established by the Haryana government. This institute provides undergraduate diploma in Ayurveda and BAMS.
For further details, you will visit their official websites to check the fee structure and overall process of admission.
Job Roles and Employment Opportunities for an ayurvedic Doctor:
If you can pursue your career in the Ayurveda field, then you will find various career opportunities in the following sector-
Ayurveda Hospitals
Dispensaries
Ayurveda Pharmaceuticals
Ayurveda colleges or universities
Ayurveda health Centre and Clinics
Resorts and Spas
CCRAS – Centre Research Centres
Pancha Karma Centres
General Hospitals
Native Medicine Department
Moreover, candidates can explore government jobs like-
State Research Centre
Union Public Service Commission (UPSC)
Uttar Pradesh Public Service Commission (UPPSC)
Top Companies and Brands that hire Ayurveda Doctors:
Himalaya
Baidyanath
Patanjali
Herbals
Dabur
Pay Scale/ Salary packages of Ayurvedic doctor:
The salary is different for a different post. After qualifying for the state exam (UPSC) the salary is more as compared to private sectors. At present time, the starting salary of the ayurvedic doctor is 50k to 55k. If you will appointing by AIIMS then you have offered 90k per month (junior medical officer).
But if you will be posting as a senior medical officer then you have offered 1lac 20k per month. Apart from this, if you choose the teaching field then the minimum salary is 50k or more. Or you should run your private clinic and earn 20k to 25k monthly. So there is a lot of scopes available in Ayurveda. Take it seriously because the upcoming generation will love this.
Future Scope of Ayurveda System:
 In the 21st century, the Ayurveda system takes a special place in the medical field. It becomes more popular day by day, even young generation can also follow this path for upcoming future. The demand for trained ayurvedic doctors has also increased. Infect private hospitals and nursing homes prefer ayurvedic doctors who are trained professionals.  The demand for ayurvedic doctor has increased in past few years. The central council of the research centre always on the lookout for new specialists. This career will give you more than your expectation.
Tips to Prepare for BAMS Entrance Exam Test
No doubt that studying BAMS can make things easier for aspirants. To get enrolled in a top institution, clearing the entrance exam is essential. Here, we have few quicks that will help you clear the BAMS entrance exam test –
Get to know about the entrance exam syllabus based on the exam you are sitting in.
Go with the hard part and collect study material online as well as offline.
The entrance exam is mainly focused on your 10+2 subjects, Physics, Chemistry, and Biology.
Collect past years' BAMS entrance exam papers and check out all the questions.
After preparing everything, it would be a better choice to solve several entrance exam demo tests that you can easily find online.
Syllabus to Become an Ayurvedic Doctor
BAMS or Bachelors of Ayurvedic Medicine and Surgery program is widely popular to become an ayurvedic doctor. The course of BAMS is of 5 years and six months. In these years, the professional is divided into 3 courses, each of 1.5 years. The subjects you will be studying in this period are –
For First Professional – One and half Year
Ayurveda Itihas (History of Ayurveda)
Sanskrit
Padartha Vigyan (Ayurvedic Philosophy)
Kriya Sharir (Physiology)
Rachana Sharir (Anatomy)
AshtangHridyam (Sutrasthan)
For Second Professional – One and half Year
Rasa Shastra &Bhaishajya Kalpana (Pharmaceuticals of Ayurveda)
Dravyaguna Vigyan (Materia Medica of Ayurveda)
Swasthavritta
VyavharAyurvedevum Vidhi Vaidyak
Agada Tantra (Toxicology)
Roga Vigyan EvumVikriti Vigyan
For Third Professional – One and half Year
Shalakya (ENT, Eye and Dentistry)
Kayachikitsa (General Medicine including Panchakarma, Rasayana and Vajikarana)
Charak Samhita (Uttarardha)
Panchkarma
Kaumarbhritya Pediatrics
Prasuti Tantra EvumStriRoga (Gynaecology and Obstetrics)
Shalya (General surgery and parasurgical techniques)
Most subjects in the curriculum are regarding the healing method. All these ayurvedic books are written in the ancient period in Sanskrit that's why learning this language is a crucial part of an Ayurvedic doctor.
As you can find a career being an ayurvedic doctor is all about medicinal practice. It is related to the natural healthcare of a human being, and it was originated in India years ago. If you want to be the next ayurvedic, doctor, learning about different kinds of herbs, how they work on patients and other studies play a vital role.
Frequently Asked Questions

Is it Possible to do MD after BAMS?
Yes, you can apply for the MD course after completing BAMS. Even you can opt for an MS course also.
What are the top 3 colleges for BAMS?
Institute of Medical Sciences, Varanasi, Maharashtra University of Health Sciences, Nashik, and Baba Farid University of Health Sciences Faridkot are some of the well-known institutes for BAMS course.
Can a Student with no Sanskrit background pursue BAMS?
Yes, you can apply for BAMS and pursue this course. But, having no background in the Sanskrit subject might make things slightly tough at the beginning of this course.
The Final verdict
Becoming an ayurvedic doctor might seem like a big challenge, but if you are passionate to be a doctor then Ayurveda is one of the best choices. The Indian government has allowed Ayurvedic doctors to perform surgery, and it will be a thing of few years when people will find ayurvedic hospital around the country.
The scope for an ayurvedic doctor is enhancing, and you can take advantage of this move by the government in upcoming years. The study of Ayurveda revolves around the mean, and how it works. Treatments are not completely based on medicine, but they are also about giving mental stability to the patient, so the healing gets better.