Are you interested in the study of the moon, star and galaxies? If yes, then you are getting ready to discover the beautiful universe by pursuing a career in Astronomy. Astronomy is one of the most fascinating and rewarding job field. It is full of unique challenges that trigger your mind and make you a night geek. Learning about stars, moons, their position and working of this universe is not less than a dream job to many.
This can be a rewarding and challenging career. To become an Astronomer, firstly you have a good grade in physics and Mathematics subject. After getting good grades, you should enhance your skills and experience by doing practical work. If you willing to pursue this unique course as a career option then check the whole article.
What is Astronomy?
It is the most ancient branch, which measures outer space objects and phenomena. Astronomy study includes the method of Mathematics, Chemistry and Physics. Every object which is outside of the Earth such as – Moon, Stars, Comets, Planets, galaxies includes in the study of Astronomy. The modern Astronomer is divided into two different branches-
Theoretical Astronomy
Observational Astronomy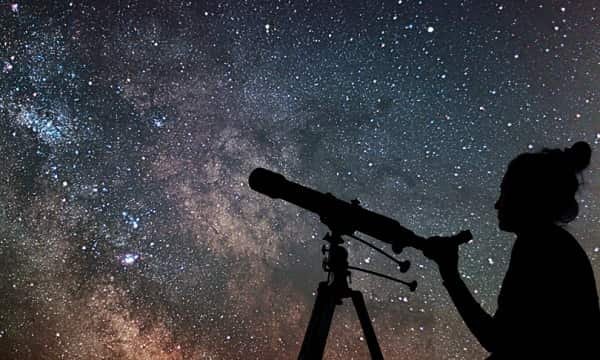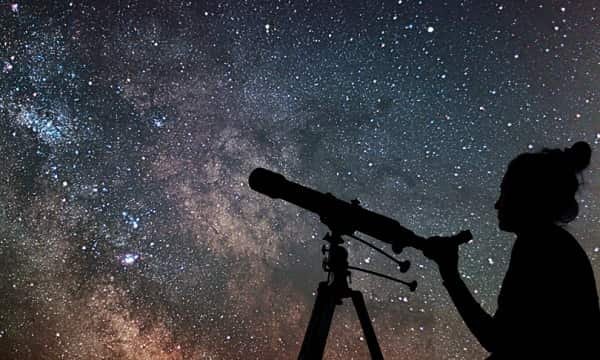 Theoretical Astronomy– These Astronomers use different equipment including Computational, analytical, and numerical simulations. Usually, they use the analytical models of Chemistry and Physics to explain Astronomical phenomena and objects.
Observational Astronomy- This branch collects the recording data which is related to the observable universe. The group of Observational presents a wide variety of various sources like Black holes, galaxies, stars which is based on Photometry.
Benefits of pursing Astronomy
In the area of science education, astronomers are the most significant part. It may include public awareness of science, explaining scientific concepts to the student, contributing the technical education. A career in astronomy is one of the rewarding options for those who want to achieve something huge. The most powerful country the USA gives various opportunities to students across the world. There is a huge demand for astronomers in this field to maintain and handle the necessary data. If you are looking for a career in Astronomy then read all the information, which is undermentioned-
What is the eligibility Criteria for Astronomy?
The requirement criteria of astronomy varies based on the institution you are opting after. But, if you want to learn about the key requirement then below mentioned are few of them that an help you get a basic knowledge –
The candidates must complete 10+2 with Physics, Chemistry and Mathematics as a composure subject.
The candidates should choose either instrumental/theoretical/experimental or observational astronomy.
The candidates should obtain a science subject for Observational or theoretical astronomy.
The candidates which obtain engineering subjects can pursue Instrumental or experimental astronomy.
To pursue a career in experimental or instrumental astronomy, candidates should have a B.Tech full-time degree in electrical/electronic communication.
The candidates can pursue theoretical astronomy after completing postgraduate in Physics. That mean PhD is composure for astronomy.
To pursue a PhD, candidates must qualify for Entrance exams.
These are the basic requirement to become an astronomer. Apart from the fact that you fulfill these requirements, there might be some specific interview by the institution you prefer.
Top Entrance Exams
There are entrance exams conducted throughout the country and passing in any of the entrance exam can help you get selected in a reputed institution of India. Even, chances of getting better paying jobs increases at the same time.
Indian Institute of Astrophysics (IIA):
It is a full-time PhD programme for those who are selected through an entrance exam.IIA exam is conducted in November every year and advertised in September. Aspirants are the selected through JES (Joint Entrance Screening) Exam which held yearly in February. It also includes an interview and the information of this test appears in the leading newspaper, institutes, universities, colleges etc.  Candidates who have an M.Sc. degree in Physics, Maths or M.tech in engineering and Candidates who have B.E./B.Tech degree is eligible to apply for the PhD programme.
Inter-University Centre for Astronomy and Astrophysics ( IUCAA):
It is a full-time PhD programme for those who have M.Sc. in Physics, Applied Mathematics, Computer Science, Astronomy or a Bachelors degree in engineering. IUCAA exam is conducted In July every year. It includes a written test and an interview. Qualifying candidates must clear the UGC-Net, GATE or CSIR exam within 1-year of admission to the PhD.
Joint Entrance Screening Test ( JEST):
Joint Entrance Screening Test held every year in February across the country. The advertisement appears in all leading news channels and newspapers. There is various colleges, institutes, universities available that conduct the JEST exam.
Joint Astronomy Programme (JAP):
This exam is conducted at the Indian Institute of Science, Bangalore jointly by IIA, IISc and RRI. MSc., B.Tech degree holders are coordinately invited to apply for the exam. The selection is completing an interview in July. After the Completion, candidates are appearing for PH. D. at one of the participating institutions.
Autonomous Research Institutes (ARI):
ARI comes with a full-time PhD programme. The candidates are selecting through interviews in July. Usually the RRI, NCRA, UPSO, ISRO conduct this exam every year.
What are the best colleges/universities/ institutes for Astronomy?
For Graduation Candidates:
Indian Institute of Technology ( IIT ) – Chennai
Indian Institute of Technology ( IIT) – New, Delhi
Indian Institute of Technology ( IIT )- Kanpur
Indian Institute of Technology ( IIT)- Mumbai
Indian Institute of Technology ( IIT )- Kharagpur
Birla Institute of Technology and Science ( BITS)- Pilani
National Institute of Technology ( NIT)- Thiruchirapalli
Indian Institute of Technology ( IIT)- Guwahati
For Post Graduation Candidates:
Indian Institute of Technology ( IIT)- New Delhi
Indian Institute of Technology ( IIT )- Kanpur
Indian Institute of Technology Madras ( IITM)- Chennai
Indian Institute of Science ( IISc)- Banglore
Indian Institute of Technology ( BHU IIT )- Varanasi
Indian Institute of Technology- Mumbai
Indian Institute of Technology- Guwahati
Best courses for Astronomy:
Astronomy courses are available at various stages. Some of the following courses are mentioned here-
Stage: 1 Bachelors Courses
B.Sc in Astronomy – 3years full-time course
B.Sc in Astrophysics – 3years full-time course
B.Tech in significant Engineering
Stage: 2 Masters Courses
M.Sc in Astronomy
M.Tech in Astronomy and Space Engineering
Stage: 3 Doctoral Courses
PhD. In Astronomy and Astrophysics
PhD. In Astronomy
PhD. In Astrophysics
PhD. in Astrophysics and Atmospheric Science
Stage:4 Integrated Courses
Integrated M.Tec-PhD Programmed in Astronomical Instrumentation
Integrated M.Sc-PhD. Programme in Astrophysics and Physics
A career in Astronomy
The astronomer in India is a job which has very minimum seats. If you want your studies in India then go for IIST through physical science. Some students can pay much more for foreign studies and go to a reputed university like Germany or America and pursue astrophysics and cosmology. Mostly Astronomers will choose ISRO for their dream job. You will surely receive a chance in ISRO if you did your studies abroad. However, you can do your masters or post-graduation and get a job opportunity in CERN and NASA as well. That's how your career has a kick start and you can become a successful Astronomer.
 What skills are required for a good astronomer?
There are various skills required for becoming a good astronomer.
Knowledge of Science: An Astronomer has a good knowledge of scientific rules and methods to solve various problems.
Active Learning: He or She should understand the inference of technology for current and future problems also have solving and decision making capability.
Knowledge of Mathematics: He or She has using mathematics to solve various problems.
Active Listening: A good Astronomer should giving full attention to what other people are saying. Before making any decision he should take some time and not interrupting.
Decision making: An astronomer is always considering the relative benefits and price to make potential actions and choose the appropriate one.
Strategies: He or She is considering the instructional methods and procedures according to the situation.
Monitoring Performance: Astronomers monitors and take an eye on the individuals, organization to make improvement and select accurate action.
System Analysis: Astronomers should work on various operations and determining how the environment will affect outcomes.
System Evaluation: Astronomers are measuring the actions and performance and correct them.
Operation Analysis: in the field of Astronomy an operation analysis is the first preference. Such analyzes need product requirements to create an effective design.
Management of Personnel Resources: An astronomer always motivates and directing the individual. And choose the best people for the job.
Management of Financial Resources: astronomers also manage the various expenditures and accounts of the branch.
What work style is required for Astronomers?
There are many work style that can make you consider working as an astronomer. In case you want to be an astronomer, then these are some of the things you should learn about in detail –
Take Initiative and willingness to take responsibilities
Analytical Thinking and information
Persistence
Take Mastering Task and lots of efforts
Innovation and developing ideas
Independence, Supervision and leader quality
Attention to Detail for work tasks
Integrity and honesty
Tolerance of Stress
Reliable, responsible and dependable
Flexibility in work
Cooperation with a pleasant attitude
Directive personality
Self-Control and maintain Composure
Studying moons and stars feels like the most fascinating thing and it is one of the popular fields for those who love looking in the sky and studying the position of galaxies. You can be a great astronomer by learning about all the aspects and pursuing a course from a top institute.
Pay Scale/ Salary packages of Astronomers
The minimum yearly wage for astronomers is approximately 1,550,000.  Specialize astronomers will get an annual salary based on their work experience and skills. If you are choosing a teaching line, the salary may be different from the researcher.
Salary is dependent on several aspects for sure and if you want to get better salary packages then it would be a better choice to start from the basics. Working in the teaching field and then rising to higher posts can easily get you impressive salary packages.
Popular Astronomy Jobs
There is a range of high paying jobs in astronomy. If you want to be a reputed astronomer then better aggregates and knowledge in the same field is going to come in handy. then Here are listed some famous jobs that pay well salary packages-
Senior Technical writer
Planetarium director
College professor
Meteorologist
Research Scientist
Climatologist
Aeronautical Engineer
Astronomer
Astrophysicist
Physicist
And more
Choosing any of the job fields from the mentioned list can provide you with excellent salary packages. Most jobs in the list offer packages above 12 lakh per annum and it is such an impressive salary package to get started.
Conclusion
If you enjoy the challenges and love to learn Mathematics and Science rules then follow your passion as an astronomer. Hope this article helps you. Being an astronomer seems like a challenging job but it is full of fascinating things. Getting started at an early age with keen interest and studying plenty of books regarding the same will enlarge your knowledge. Having excellent knowledge in the same field provides better chances of getting selected.