Becoming an app developer is not only an impressive job profile, it is fascinating at the same time. Being able to develop desired apps for iOS or Android platform seems important and it is. Most developers pursue graduation and plenty of courses to master app development. Anyone with basic knowledge of computer programming languages and app development software can get started.
The application industry is becoming vast day by day and is only expected to grow even more in the coming years. Everyone nowadays is very much friendly with mobile applications, and developers are earning their maximum with their developed applications. To become an app developer, we don't need a degree in computer science. All it needs a lot of time, money, and patience. One needs to be focused on what he needs to work on? How does he require to work on the development? So let us study more on application development and learn more about it.
There are a vast number of tools that can help in the journey of app development but being a top-tier app developer is all about learning the basics. There are several courses that you can consider to become an app developer. The growth of smartphone app and their maintenance is at a peak which increases the demand for app developers and designers. Availing an impressive salary package is easy as if you have all the essential skills.
Getting Started from scratch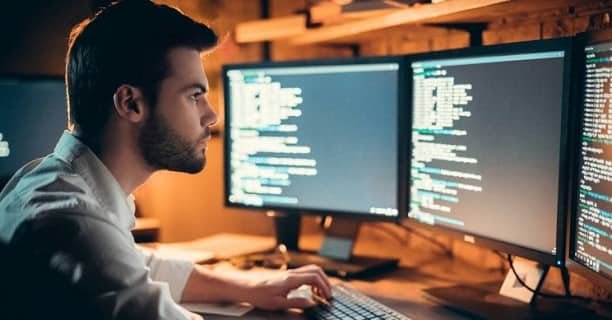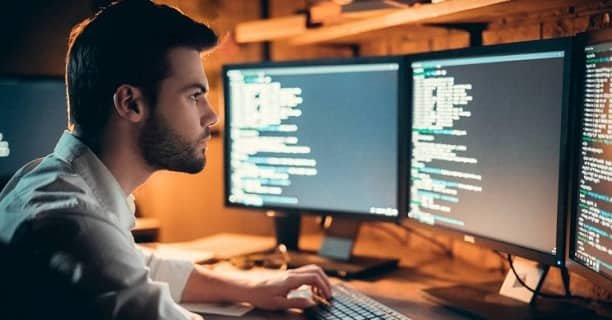 To become an app developer, we don't need to go to college and study to get a computer science degree. The very first step towards this is to choose a major platform. One is completely different from the other, so it is important to consider which one you want to specialize in. One should be aware of the basic background skills and learn the coding languages first like for androids you need to learn Java or Kotlin whereas for iOS you need to learn swift or objective-C. To get the best of your work you need to first develop an app idea and then lay out the details of the app. It's better to hire or collaborate with people for starting to get more out of it.
Eligibility to become an app developer?
There are different types of mobile app development programs which specifically focus on app development. There are no specific eligibility criteria to pursue this course. You must have basic knowledge of computer and the required languages and coding skills. If you want to join a reputed institute, then basic requirements are –
Candidate willing to pursue this course must have a 10+2 degree.
The minimum aggregates in 10+2 should be 50% or above in PCM.
Candidate must have computer subject in 10+2 to get selected.
Basic knowledge of computer software and programming languages.
Some courses lead you to the path of application development. Some of them are diploma in mobile app development, B. VOC Networking and mobile applications, M. VOC mobile phone application development and many more. Doing such courses help you learn the basics, skills, coding, and other required information for application development.
Also Read: How To Become a Software Developer in India?
Top App Development colleges in India
Choosing a reputed institute to learn app development can play a vital role in getting a better job. As there is plenty of app development institute in India, finding the top one seems like a great choice. Below mentioned is the list of top institutions that you can prefer –
Lovely Professional University, Delhi
Aptech Computer Education, Mumbai
CUSAT University, Kochi
Gujarat University
School of computer science, Dehradun
NIELIT Delhi
These institutions are well known for their excellent history of better placement to students. Most students get salary packages above 5 lakh per annum after getting selected as an app developer in the top companies.
Top app development companies in India
Wouldn't it be a great choice to work in a top app development company? Well, most companies offer excellent salary packages but choosing a company that's new offer a better salary along with excellent growth to their employees. These are some of the top app development companies in India –
OpenX cell
Ads N URL
RipenApps
SoluLab
Spec India
Indus Net Technologies
Zealous System
Quytech
Working in any of these companies provide better salary packages and provide additional perks at the same time.
Job opportunities for an app developer
It would not be wrong to say that the future of an app developer will surely be successful. There is plenty of career path to go on in this field. With the rapidly developing technology, the need for mobile app developers has surged and will keep on increasing in the coming future also. The basic courses will get you the job of a software engineer, analyst, IT companies etc. Some of the jobs are listed below:
Software engineering
Mobile application development
Mobile computing
Computer science
Freelancer
Tutor
Above mentioned are some easy to choose job profiles that can fit perfectly in your need and offer impressive job opportunities. You can expect better salary packages for most job profiles. It is an exciting career choice as the demand for apps is accelerating and technology is ever-advancing.
Why App developers are high in demand?
No doubt in the fact that Mobile app development is a popular sector in 2021 and it is turning into a dominant form of digital interaction with consumers. You can find that there is an app for every small purpose which ease daily tasks.
From banking to an e-commerce portal, most small to mid-scale businesses are turning into large scale entities with the help of smartphone apps. If you own a company, you would love to have an app that helps your customers and provide a boost in the sale.
Due to such simple but significant benefits, the demand is going to rise to the next extent. It would be a better option to find a prominent job in the prominent field. For every tech geek, being an app developer seems to like the most fascinating job of all time.
Syllabus for App developers
Most app developers have to learn coding languages and other essential subjects related to working of a smartphone. The common subjects you will learn during the entire course are as follow –
Android Development w/ Java
Client Hardware (Desktop vs. Mobile)
iOS Development w/ Swift
Creating and Incorporating Web/Cloud Services
RESTful and Non-RESTful apps
Mobile Sensors
Privacy and Ethics
Security and Trust Management
Usability and Accessibility
All these subjects are mainly taught in western institutions but you can learn same online as well as from Indian institutions.
How to apply?
Becoming an app developer isn't easy at all, and it would be a better choice to apply for the course. But if you are from a slightly different study field with the interest of becoming an app developer, then it might be tricky. So, here's a step-by-step way to become an app developer:
Choose one of the major platforms – The major platforms are Android, Apple, Mac OS, and Windows.
Working in the field – working in this field under someone will help you gain more knowledge and experience.
Use online development programs – using such programs will get a deep and thorough knowledge of your field.
Get a computer science degree – Computer science degree is not strictly necessary, but still, it can give a foundation for the field.
Consider classes in marketing – Taking the marketing classes will increase your skills and will help you in interacting with people to show off your app to them.
These are some easy ways that can help you master app development. Most companies offer salaries based on technical skills and creativity. If you think you can stand above the crowd with the knowledge and skill then must send your resume to a reputed company to get started.
Skills of An App Developer
App developers have several skills including the vast knowledge of programming languages. No doubt app development becomes easier with smart tools but the need for the custom app is still high. An app developer can create a simple app from templates as well as he/she can work on your specific need to provide you with the right type of app. They know about creating both type of apps, Android and iOS.
Getting your app listed on Google Play Store and Apple app store is also part of their job. So, they will be doing plenty of things to give you satisfactory results. With that said, an app developer has a good command in creating an encrypted program in the app for the payment and security basis of the user. Being able to create the desired app is the primary skill that you can notice in an expert app developer.
Packages for an app developer
The salary of an app developer depends upon several factors, it includes experience, skills, creativity, and speed in the development process. The minimum package for an app developer is around 3-4 lakhs INR per annum. Rest with the further growth and knowledge you can get an increase in your annual package and thus increase your earnings. If you want to pursue the course and work as a freelancer then there are other options available such as online portals that can provide you, clients. Working directly with the client offer a better salary, but the only issue is good-will and reputation. You have to work hard to gain positive reviews regarding the quality of work.
Benefits of being an app developer
Being an app developer will surely give a bundle of benefits out of which some are listed below:
Increasing demand – With the rapid increase in technology, app usage has increased which increases the need for app developers
Working efficiency – you can work from anywhere as you need a pc or a laptop for your developing purpose.
Pay Scale – app developers get a good pay scale due to a surge in the use of mobile applications
Future security – An app developer never needs to look back as experience and increasing knowledge will always payoff a good sum of money
Constant learning – The learning experience in this field never stops and experimenting with coding and languages will always give you a new opportunity to learn something different.
Networking – Working in this field connects you to the topmost companies and helps you building good connections all around.
These are some easy to see benefits that you avail of working as an app developer. No doubt that Pays scale and better scope is the primary reason to choose this job profile over the other ones.
Conclusion
Becoming an app developer is a long journey of numerous challenges. You need to stay motivated along you must keep patience every day. As you work with full passion and enthusiasm, it becomes easy to become an app developer. It's one of the emerging technologies and there is nothing dull about it. With time, you can enlarge your knowledge as well as get expertise in areas of your interest and start designing various innovative apps.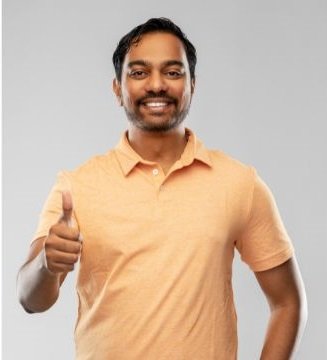 Rahul Kumar is a passionate educator, writer, and subject matter expert in the field of education and professional development. As an author on CoursesXpert, Rahul Kumar's articles cover a wide range of topics, from various courses, educational and career guidance.