Are you interested in the job of architecture? If so, it will be best to opt for the field of architecture. If you have a look at the buildings that are constructed in your area, you will find that they are made under the supervision of architecture. They are the actual people behind a construction. Please choose to become architecture. What does an architect do? He is the person who is engaged with planning, constructing, maintaining, and restoration of a building. He plays a vital role in building construction.
Architecture has some vital elements, and they are science, art, technology, and mathematics. As an architect, you can also be responsible for remodeling a house. You should have the basic idea and concept of space utilization. It is only possible when you will complete a course in Architecture. If you choose an architect's profession, you must have a complete knowledge of project management, design, construction management, cost estimation and other things. It is an interesting profession that is preferred by young people. As an architect, you have to be hardworking and challenging. It is the main point.
Eligibility to become an architect: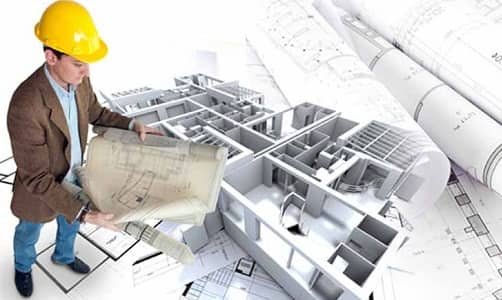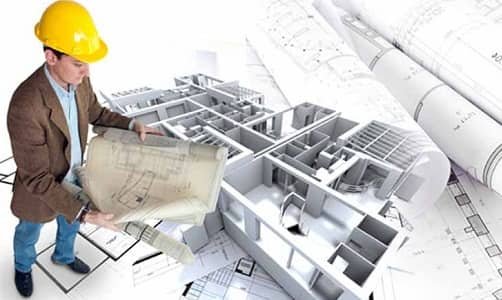 You require specific educational qualities to become an architect. It will be good to know the qualifications.
You have to pass your 10+2 examination with science from the science stream. This is mandatory below which you will not be entitled to enroll in this course. You have to score 50% of marks in this examination. If you are from the science stream, you must have subjects like Physics, Chemistry, and Mathematics in 10+2.
Almost all the reputed institutes offer entrance examination tests for admission to the B.Arch course. You have to qualify for the test to get enrolled in this course. It would help if you take every preparation to crack the examination.
It is a five-year course that requires determination and dedication from the students.
Skills required becoming a successful architect in India:
Besides this, you must have some specific skills for this course. If you possess these skills, you can become a successful architect in your future.
You should be well aware of numerical skills. It is okay if you have a good grasp of numerical ideals and geometrical values.
You should also possess some creative gifts to become a good architect. Creative skills will help in bringing and introducing a new look to a house.
The following architectural skills required are design skills. This will help in making good designs of the buildings, rooms, and models. This will also attract a lot of people to your project.
Having a sound and good legal knowledge is also vital in this field. It would help if you were well-aware of the standard rules of the local areas. This will help in the smooth operation of the project.
A good communication skill is equally vital to become a good architect. It would help if you learned English to easily communicate with clients who may be from other countries of the world.
You should have the mindset to work with teams. For this, you should be adjustable.
Your positive approach towards the client is also vital. Always deal with the clients with a smiling face. You should have the ability to solve any problems that may come in front of your project.
It is okay if you have strong visualization power. It is much required in any professional field. It is an important skill and art for a professional.
Steps to become a professional architect:
You have to follow a series of steps to become an architect. Here come the steps.
If you are willing to become a good architect, you have to obtain a B.Arch degree. It is only possible when you have completed your 10+2 examination from the science stream. You have to take admission to a reputed B.Arch college by clearing the entrance examination that the college conducts.
It is a 5-year course that is to be completed by the students. To obtain the degree, you have to pass in all the subjects. If you score good marks in the entrance examination, you will be admitted to a better college. So to get admission to a good college, you have to perform well in the entrance examination. The exam of the B.Arch course is held at the end of every academic year. Once you complete the five-year long courses you will be awarded the degree. It is a matter of great prestige to receive the award.
Now comes the most crucial part. You have to register with CoA (Council of Architecture of India). You must know that after completing law, the students have to enroll in the Bar council. Similarly, students of architecture need to register before CoA before entering this profession. The registration certificate will give them the authority to practice architecture.
Specialized courses in B.Arch:
To know more about the subjects, you have to gather information about the specialized courses that are related to B.Arch. Here are the main ones.
Suppose you want to learn and gather good knowledge about B.Arch, you can also proceed further with the post-graduation course. You can do M.Arch. This course will make the concept of architecture clear.
If you are looking to do a specialization in any subject of architecture, you can choose the field of interior designing. It will include the studies of interior decoration that provides for light decoration and other things.
Landscape architecture is another field of specialization that can also be opted by you.
Most people also go with environmental architecture that teaches the theoretical and conceptual aspects of building energy systems and other things associated with it.
Digital architecture is that branch of architecture that is followed by the use of recent software. You have to use digital software for designing.
Scope of architecture in India:
The scope of architecture in India is gradually increasing. Students who are passing and becoming graduates with B.Arch have comprehensive options before them. You can choose the suitable one. Most architectural firms always look for fresh graduates with Architecture degrees. You can get a good job after passing and completing the course. Many event companies also look for architects who can accompany them in their works. It will be a good scope for the fresh graduates. After earning experience, you can become a consultant in the future.
If you want, you can also open your firm and begin working independently. Through this profession, you can have the liberty to work independently. Many people prefer this profession as they can give you scope to know more about the subject.
On the other part, you can also look for job opportunities in many Government firms or agencies. It will be a secured job. You will also get a pension soon after retirement. However, the demand to work as a freelancer is gradually increasing among people. This can give you money and fame at the same time.
Advantages of learning architecture:
You will get good scopes after completing the Architecture course. The field of architecture is challenging in the sense that you will get scopes to show your talent and skills. If you are creative or have a creative mind set the profession of architecture is the best one. As an architect, you have to be dynamic and must have flexible thoughts.
If you are an architect, you will have the duty to give new styles and look to your house. You have to know how to utilize the space of the room and offer something new and unique.
Best Indian colleges of Architecture:
Now you will come to know about some of the best Indian colleges in Architecture. The faculties of these colleges are superb. They have already gathered ample knowledge and experience about this subject in their life. If you get the best assistance from the faculties of these colleges serving here, you can do something good in your life. Here are some of the best ones.
School of planning and architecture (New Delhi)
Sir JJ College of Architecture (Mumbai)
Center for Environmental Planning and Technology (Ahmedabad)
Amity School of Architecture and Planning ( Noida)
Sushant school of art and architecture (Gurgaon)
Tamilnadu School of Architecture (Coimbatore)
Manipal Institute of Technology (Manipal)
Chandigarh college of Architecture ( Chandigarh)
IIT Roorkee (Roorkee)
Indian Institute of Technology (Kharagpur)
Conclusion:
The architect is such a professional in this world who is associated with the task of making homes. They are the people who build and gives a new look to a place. You can also derive attractive ideas from an architect in bringing changes to a room. The demand for architects will never descend. People will always build homes, and they will look for suitable professionals who can add a special look and style to the house. The concept of architecture was also prevalent during the early days that the empires of the kings can derive. These places still hold the heritage and culture of architecture.