Teaching is one of the noblest professions in India. You can also see that during the early period, students had to go and reside in the teacher's house during the teaching period. This was the most crucial period in the life of a student. He was taught everything about life. Teaching is not confined within the books, but you must know and have some ethics and morals of life. This can help you to become a successful person in your life. Mere earning of money is not enough, but you should have basic rules.
A teacher is your first guru. As a student, you should always try to give him respect. In India teaching profession is lucrative. It has good growth. Teachers in India are divided into two categories. One is those teachers who are employed in private schools, and the other one are the teachers who work in Government schools. A difference exists between the private and Government teachers. The Government teachers are well-paid, and they have the provision of pension after retirement. You must be wondering how to become a Government teacher and the steps associated with it.
Eligibility to become a Government school teacher:
You must have attained specific educational qualifications to become a Government school teacher. Here are some of the essential points.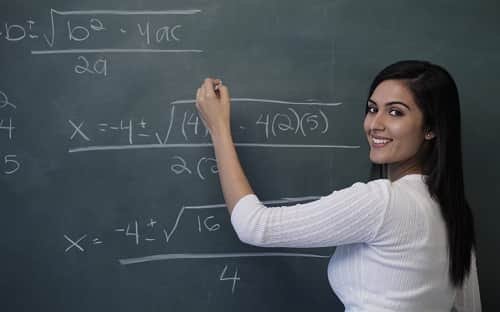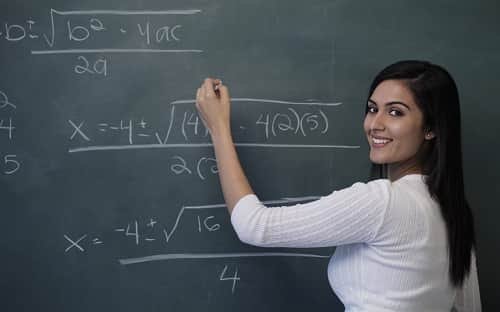 You have to complete your 10+2 examination from any stream with a minimum of 50% marks.
After completing the senior secondary board, you have to enroll in a reputed college with an honors course. You can choose any subject to do the graduation.
However, if you wish, you can also pursue a post-graduation degree in the specific subject.
Perfect and sound knowledge of the subject is also required for becoming a good teacher.
Soon after this, you have to undergo a B.Ed course from a recognized University. This teaching course is known by various names in different places and states.
Skills required becoming a Government school teacher:
You have to possess specific skills and qualities for becoming a Government school teacher. You should know the exact way of handling the students. Each student will have a separate set of mind. You have to deal separately with them.
You should be determined in your profession. It is your determination that will take you to the point of success.
As a school teacher, you must have patience while dealing with the students. You have to face various mentalities of students. Sometimes it may often become intolerable. But you have to hold the patience.
Your positive approach and attitude are another essential quality. It will bring good hopes among the students and their parents. Many teachers often ignore this and try to become strict. This can never get an excellent result to the students and their studies. Strictness is required, but you should be positive.
Another skill required is to have excellent communication skills. It would help if you tried to interact with the students and parents in the English language. This is much needed.
A good sense of humor is also required if you want to become a successful Government teacher. It would help if you remembered that it is essential to laugh with the students. Remember one thing that you are not there to be their friend, but you should make every attempt to make the lessons a fun-filled one.
With these skills and qualities, you can easily win the heart of the students. It is found that in many Government schools the teachers are stringent and rude. This is not the exact way of teaching a student.
Steps for becoming a Government school teacher:
To become a teacher of a government school, you have to pass and qualify for the Central Eligibility Test or CET. To appear before this test you must have a post-graduation degree. Without this degree, you are not eligible to sit for the exam. The CET exam is found to add extra flavor and value to your teacher profile. It is okay if you qualify for the exam with total sincerity and dedication. If required, you should take proper preparation and coach for the test.
If you secure 60% marks in the CET, you will get a valid certificate for seven years from the date of issue. Now you can apply in various Government schools for the position of teacher. If there is a vacancy, we will recruit you for the post. The CET exam syllabus consists of subjects like Child Development and Pedagogy, Mathematics, Language 1, Language 2, and Environmental studies. The exam is of multiple-choice questions. You have to put a tick mark on the correct one. Each subject will have 30 marks questions. You have to attempt all the questions to qualify for the exam. However, there is an age limit that you must remember for appearing before the CET examination. If you are above 35 years of age, you cannot sit for the test.
However, at the present time, you can avail of other options to prepare for the test. You can be done by installing the app that provides coaching for the CET exam. You can derive useful information about the pattern of the exam from the app. Apart from this you will get many coaching centers ready to prepare candidates for the CET exam. You can also take admission to those centers. If you wish, you can try to read various books and sample papers that deal with the test questions. Through this, you will get basic information and an idea about the test.
What are the teaching opportunities for the teachers who have qualified CET examination?
Once you have cleared the CET examination, you can get a scope to serve various Government schools. You will get a chance to help Army Public Schools, Kendriya Vidyalaya, State Government schools, and many other schools. The best part of a Government school teacher job is that you will get decent pay and other facilities. You can also get free residence. Once you attain the age of retirement, you will get a monthly fixed pension. So, it is found that Government teacher jobs are much secured and good.
Difference between Government school teachers and Private school teachers:
There is a long debate on which teachers are good. Whether it is a Government school teacher or a Private school teacher? Both school teachers are good and best in their respective fields. It depends on which profession you would choose. However, you will also get some significant difference that exists between the two categories of teachers. Here are some of the essential points.
You can get a job in any private school as a teacher with any qualification. But to get a position as a teacher in any Government school, you have to attain specific educational qualifications and clearing the exam. This is mandatory.
The private school teachers may get a temporary job. The job of a Government school teacher is always fixed and permanent. It is much reliable than the previous one.
To get a job in any private school, you have to face an interview session. But to get a job in any Government school, you have to pass both the written and interview session or tests. Without this you cannot get the job.
There is no such specific age limit to become a private school teacher. In the case of a Government school teacher, the minimum age is 35 years. If you exceed this age, you will not be entitled to this job.
If compared to the salaries, you will find that the Government school teachers always get a decent pay than the private school teachers. Many private school teachers do not pay a decent salary to their teachers. It is also a significant difference that exists between the two.
The Government school teachers get pension after retirement. But this is not the situation with the private school teachers. If you serve as a private school teacher, you will not get any such pensions after retirement.
Salary of a Government school teacher:
It would help if you were well-aware of the salary and payment structure of the Government school teacher. Teachers who are freshly recruited for the Government schools get an average salary of INR 2, 50,000 to INR 3, 50,000 per annum. This may increase with the experience level. At the time of retirement or once you become senior, you may get a salary of INR 6, 00,000 to INR 7, 50,000 per annum. This is good compared to the private schools as the teachers do not get that amount of salaries.
Conclusion:
The profession of a school teacher will never descend. It will always ascend. Similarly, if you want to be a Government school teacher, you can go ahead with it. There is nothing much a better profession than that of a teacher. Whether you are a Government school teacher or a Private school teacher, you are always entrusted with shaping the future of society. It is a wonderful profession that will people in every phase will appreciate. Both the teachers are excellent and plentiful. It is entirely your choice which one you would choose.