India has done a lot of development in the world of space. It has successfully sent scientists to Moon. What else is required? Becoming a space scientist can be one of the most beautiful professions in India. If you are passionate about choosing this profession, you should move ahead with it. You must know very well that in recent years, India has announced that it has had great success with the Moon mission. The scientists in India are very famous. They are also called from other countries for various works and discussions.
On the other side, the Indian Space Research Organization or ISRO has also made massive development with the moon mission. It has also gained good popularity with the successful completion of the task. If you are eager to know about the moon, sun or dreaming of reaching the sky, it can be fulfilled by becoming a successful space scientist. The role of a space scientist is always significant. You can also become an eligible space scientist in the future. It would help if you had a passion for the profession. It would help if you also tried to know and gather proper knowledge about the subject right from the beginning.
Educational qualification for becoming a space scientist: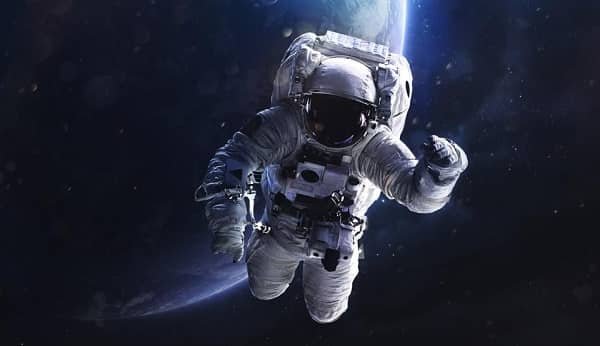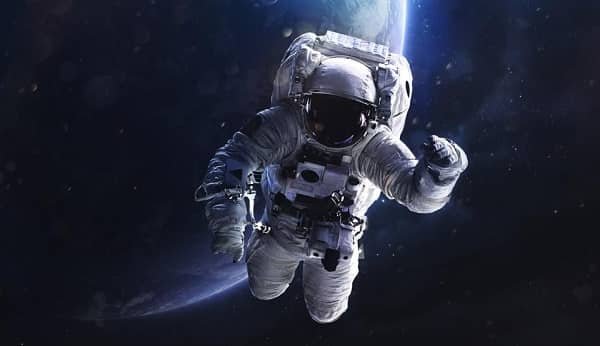 You have to attain specific educational qualifications for becoming a space scientist. In the following lines, you will come to know about it.
You have to complete your 10+2 with a science stream from a recognized board and institution. It is essential to see that you are from the science stream.
Once you complete your 10+2, you must enroll in a reputed science college or get admission to an engineering college.
You must know it well that ISRO recruits scientists who have done their P.hd in astronomy, Physics and mathematics.
To become a space scientist, you must have a bachelor's degree in engineering or astronomy. This is much essential.
Please make sure that to become a space scientist, you must be from an engineering background. This will make the path much smoother and easier for you.
You should also have sound knowledge of Physics and mathematics. A space scientist is a person who must have an immense and clear conception of this subject. This will help in understanding the issue in a much better manner.
There is no end to attain the qualification. If you want, you can also complete your doctorate in astronomy to become a space scientist.
Skills required becoming a space scientist:
Mere having a suitable educational qualification is not enough, but you should also have some basic skills. In the following lines, you will learn about the skills for becoming a space scientist.
You must have strong willpower and determination to become a successful space scientist. It is your determination that can help to reach the level of success.
You should have excellent communication skills. It is required while interacting with scientists from other countries.
It would help if you were a good listener. This will help in understanding the demand and of the people.
Managing the time and working accordingly is another quality that you should have to become a space scientist. You should always focus and try to complete the task within the given time.
Try to be active and try to help other people. This is much required.
Try to have good negotiation powers and skills. You can achieve this by negotiating the problems. It is okay if you solve the problem of other people by bringing them together.
However, the essential quality that you should have is a positive attitude. Your positive attitude will do a lot of things.
Also Read: How To Become An Astronaut In India
Which are the main subjects on which you have to concentrate?
It would help if you tried to spend more time on some specific subjects. This will help to make a better base and concept. Let us discuss some of the essential ones.
Sound knowledge of Mathematics is equally essential to become a good space scientist. Knowledge of algebra, arithmetic, calculus, and statistics is similarly required.
Geography is another subject that you must know. If you have sound knowledge of Geography and various locations you can get good interest on the subject.
You should have a better knowledge of circuit boards, chips, electronic equipment. To get this, you should go through computer and electronics subjects.
Media and communication is another subject that can help you to work successfully as a space scientist. This subject can provide you with sound knowledge of media production and other related topics.
Engineering and technology is also an essential subject that is related to space scientist. It would help if you come from this background to know more about the subject.
Flair knowledge of transmission, broadcasting, switching is also required to become an eminent space scientist. You can achieve this by going through telecommunications.
Sometimes you may have to deal with some clerical jobs and works. This is why you should have proper knowledge of administrative and clerical procedures. You must also be aware of some terminologies.
What are the relevant courses on space careers?
You have to pursue some of the essential subjects to become a space scientist. Below you will learn about the issues that deal with the space scientist career.
Tech in Avionics Engineering
Tech in Aerospace Engineering
Tech +MS or M.Tech
Tech in Electronics, Mechanical, Computer Science or Electrical
It is okay if you pursue P.hd in the relevant subjects.
Job prospects as a space scientist:
It must be clear to you now that a space scientist career is much better and good. It would be correct to say that a space scientist has a remarkable career. Once you complete your course, you can look for a job opening in any of the India's reputed organizations like ISRO, DRDO etc. Every year they publish a huge amount of job vacancies. Once you apply for the post, we may call you for a written test followed by an interview. If you qualify, you will be selected for the position. It will be an excellent opportunity to serve in these places. You will get better exposure at the same time. Apart from this, you can also opt for a suitable job in the position of geoscientist. It is another lucrative job that you can try. The job of an astronomer is also open for you. It comes with better exposure and options.
Responsibilities of a space scientist:
If you get the job of a space scientist, you will be entrusted with some responsibilities. As a space scientist, you should try to give the best to your organization. In the following lines, you will learn of some of the vital duties of a space scientist.
You have to study all the features of space, including planets of the solar system. It is much essential to know and gather good information about the same. It will be the central part of your job, and you must try to perform it in the best possible manner.
You will also be given the responsibility of developing new medications from substances during the space exploration trips. You can get to know various information's from this trip.
On the other part, you will also get the chance to meet biologists, medical doctors, physicists, and astrophysicists. This is another essential part of your job.
Besides this, you have to work and try to maintain a good teamwork spirit. If you are also working under a team, you have to keep the orders of your seniors. Obeying the seniors is also a vital part.
Top space science institutes in India:
In this part, you will know about some of the best Institutes that make space scientists. Through this discussion, you will be able to gather information about some of the best colleges. You will also get a chance to come under the contact of some renowned scientists who have already contributed a lot. Here is the list.
Indian Institute of Science, Bangalore
Indian Institute of Space Science and Technology, Kerala.
Center of Earth and Space Sciences (University of Hyderabad)
Indian Institute of Astrophysics, Bangalore
Physical Research Laboratory, Ahmedabad
Radio Astronomy Center, Ooty
Raman Research Institute Bangalore
Apart from all this, most of the Indian Institute of Technology provides this course to interested students. You have to give the entrance test to get admission to this course. If you successfully pass and complete the course, you will be rightly placed.
Conclusion:
The job of a space scientist is interesting and exciting at the same time. It is a job that can give you both pleasure and prestige. You will also be engaged in the task of inventing something new. However, you should have a solid mental status. This mental strength is required right from the date of joining the job. So, make your dream come true of a space scientist. You will get ample scopes if you have a passion for the profession.