Various packaged goods are available in the market that we all consume. There is always an "FSSAI" logo on the food packets, have you ever thought about its existence? Well, you should be aware of it because if the logo of "FSSAI" exists, this means that your food is safe enough for its consumption.
The biggest question arises, who performs the safety check? A food inspector is responsible for conducting various tests that are related to product safety like food ingredients, machinery cleanliness, and amount of ingredients used, hygiene, and much more.
If you are the one who is willing to inspect the places where foods are produced for utmost safety and good health of the public, then you can be a food inspector. Apart from FSSAI, many private companies hire food inspectors for their organizations.
Who is a Food inspector?
A food inspector is a professional who is responsible for analyzing the quality and safety of food products, checks hygiene-related factors, and inspects the ingredients used for the making of food products.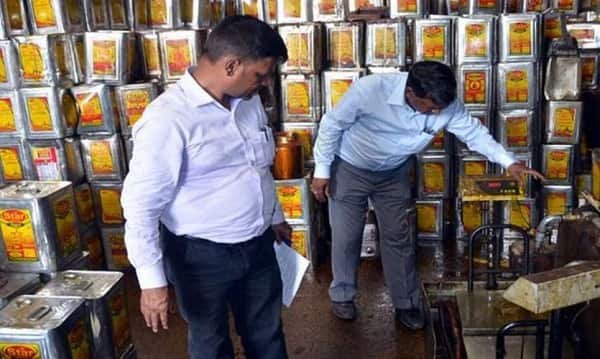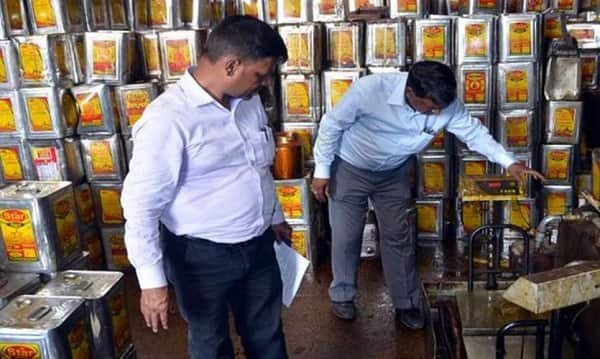 Role of an expert Food inspector
A food inspector holds various responsibilities. Some of them are mentioned below:
He certifies health codes of the factories that are responsible for producing different food products. These consumables can range from food manufacturing factories to restaurants.
He is responsible for inspecting food manufacturing and processing companies. He supervises them during the production process and demands for the sample before selling it in the market.
Once he has collected the samples, he performs the complete research on them. The food inspector ensures that the quality of preservatives and food ingredients used in packaged food is up to the mark.
He performs a thorough check on the industrial hygiene process. They have set standards for cleanliness and hygiene, failing which industry can face a big loss.
Suppose any food processing and manufacturing company is found violating the standards under the food Act 2006. In that case, a food inspector has a right to cancel that particular company's license without giving any warning.
How a Food Inspector Performs his work?
Performs the food analysis
The food inspector is responsible for ensuring the quality and safety of the ingredients which are used to produce packaged foods. He keeps a check on company purchases, the kind of food product a company is producing, the process of food production, and machinery used for making packaged foods.
Inspection of food
The food inspector has the sole responsibility of inspecting food items. He may accept or reject the food produced by any company based on its quality. If he finds the quality of the food is not up to the mark or not safe, he never allows it for sale. He, as an expert, examines food ingredients and inspects industry & regulatory standards, safety needs, and many other aspects.
Ensures safety
A food inspector ensures food security and safety. A sanitation system is also compulsory in the food processing industries. Thus he also checks whether they are in working condition, maintained or not.
Eligibility requirements to be a food inspector
The eligibility requirements of a food inspector can vary by program and position. An aspirant with one or more below-mentioned qualifications can apply for Union public service commission food inspector exam organized all over India.
You must have a bachelor's degree in biochemistry / food technology / microbiology, animal science, fisheries, Veterinary Sciences, Biotechnology, Toxicology, Life Science, Public Health, Agricultural or horticultural Sciences, Dairy Technology, Industrial Microbiology, Microbiology, / Edible Oil Technology, Chemistry or Food Technology.
You must have a post-graduation diploma of one year in Post Harvest Technology, Bakery Science, Dairy or Nutrition Science, Public Health from a government-recognized institute or university. An aspirant must have taken any 1 of the above-mentioned subjects in bachelors.
An aspirant must have a master degree in biochemistry, food technology, microbiology, animal science, fisheries, Veterinary Sciences, Biotechnology, Toxicology, Life Science, Public Health, Agricultural or horticultural Sciences, Dairy Technology, Industrial Microbiology, Microbiology, / Edible Oil Technology, Chemistry or Food Technology.
He/she must have a doctorate in the above-mentioned subjects.
If you want to get placed in a government job as a food inspector, then UPSC offers an opportunity to all the aspirants to give a food inspector examination. It is a national-level examination that consists of aptitude and technical-based questions. This exam can be given from any district in India.
 The pattern of the UPSC food inspector exam
  The pattern of this exam is kept very simple. It includes various questions; this includes science, GK, and numerical ability. It also has few questions related to English grammar. The time given for the exam is only 150 minutes. The candidates have to be careful while answering questions as there exists a negative marking for wrong answers.
Only those candidates can apply for the UPSC Food inspector exam who are,
Between the age of 18-25 years
She/he must have an Indian citizenship
Candidates holding professional training in the Food Safety program are preferred.
The FSSAI also conducts a qualifying examination for various in-service aspirants for signing analytical reports packaged foods. Once you give an examination, you will be given additional benefit for grabbing your dream job as a Food inspector. The FSSAI annually conducts the test. It offers certification for two categories, as a food analyst and for junior food analyst.
It is available for both beginners and experienced aspirants. Passing this test will not give you any guarantee of a job, but this will offer series of benefits in becoming a food analyst in a high-end food testing laboratory.
Skills required for being a food inspector
A candidate that wants to be a food inspector, he/she must possess the following skills to be the most professional one:
Competent enough in handling instruments
Must be computer proficient
Good communication skills, decision making, and literary skills
Should be an expert orator and observer
Must have systematic thinking
Should be aware of analytical methods
You need to possess both soft and technical skills for being a food inspector. For handling all the issues that arise in the food industry, a food inspector must have enough knowledge. He/she should be fit physically for being a professional food inspector. He/she should also have good tasting, smelling skills, and the right vision.
When a person is hired as a food inspector, he is given lots of responsibilities. He has to perform all the activities safely because if in case any person is served with wrong food, his life can be under threat. Thus, a food inspector has to act smartly and rightly at his job place.
Career as a food inspector
With the intertwining of the globalized food chain audit process, there is increased pressure on enhancing the safety of food. More emphasis is laid on the regulations set by the regulator agency of national and international areas. A food inspection has turned highly important for all in the present world. For strengthening it, the demand for an expert food inspector is growing all over India.
Various government companies are also employing food inspectors, in both federal and state agencies. One can grab amazing opportunities in these companies and can also gain heights in the private sector. The food inspectors are also engaged in inspecting privately owned and government-owned units for analysis and inspection.
Moreover, for audit rationalization and to ensure compliance with guidelines of food regulation, the need for expert food inspectors is proportionally increasing.
Salary of a food inspector
The food inspector's salary varies from one state to another. A food inspector can be offered a salary of around 40,000 Rs to 45,000 Rs on a monthly basis. But after getting good experience as a food inspector, you can fetch more amounts in this industry.
The people who are in a managerial position in any of the government organization can gain more than one lakh every month.
In the private sector, a fresher candidate can gain a salary of around 20,000 Rs.
Conclusion
If you are looking for an exciting dream job, then a profession as a food inspector can be the right thing for you. Although a lot of challenges are involved in this occupation, once you start performing tasks, it turns out as the best job ever. You need to very active while you are at your work. You should be aware of all the latest industry standards that are set by the government. This will help you in proving your value more. By being a food inspector, you have the responsibility of inspecting and identifying food defects.
With every passing year, you get more knowledge and experience about legal proceedings and safety standards.  Even if you have done your graduate in a food & beverage course, you can still apply for the position of food inspector. So what are you waiting for? If you have a knack for inspecting and reporting, then get to work smartly for spotting food adulteration.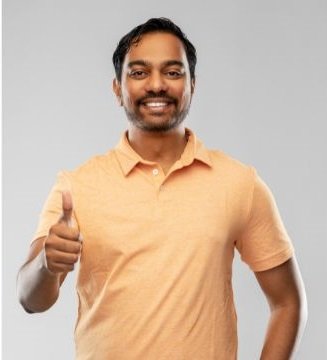 Rahul Kumar is a passionate educator, writer, and subject matter expert in the field of education and professional development. As an author on CoursesXpert, Rahul Kumar's articles cover a wide range of topics, from various courses, educational and career guidance.