An anesthesiologist is an experienced doctor who offers medication to the patients not to have any pain while having any surgery. These medical experts play an important role in every hospital or clinic.
An anesthesiologist is required in various medical procedures, such as performing assessments in the emergency care unit, dealing with critical situations, and offering advice related to pain management.
Where does an anesthesiologist work?
On becoming an anesthesiologist, you can work in clinics, hospitals, ambulatory care, and private offices in urban and rural areas.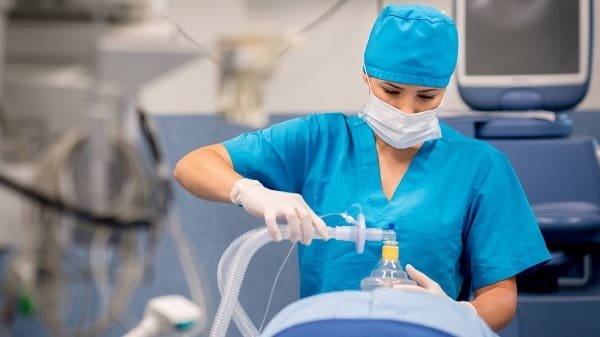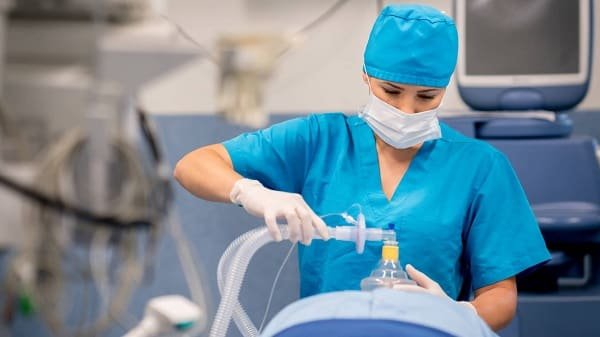 Work of an anesthesiologist
An anesthesiologist is responsible for offering pain relief prior, during, and soon after the completion of the surgery. As mentioned, they perform various other roles in a clinic or hospital which are mentioned below:
Pain relief
Can you endure pain if a doctor performs any surgery without giving you anesthesia? Most people cannot go through it. This is where an anesthesiologist plays an important role.
Before an operation, an anesthesiologist visits the patient for his/her evaluation. He plans everything for a medical operation and considers his/her individual needs.
On the operation day, the anesthesiologist keeps a check on medication administration to find out that the patient is not experiencing any pain. Moreover, the anesthesiologist never provides most of the anesthetics himself. He either supervises an Anesthesia Assistant or CRNA for providing anesthetic.
Different pain reliefs are offered during different surgeries. This may include:
General anesthesia: It is given when a patient has to put to sleep till the operation is completed.
Regional anesthesia: It is given nearby the nerves for numbing a particular area that is going to be operated on. It can be an epidural, spiral, or nerve block injection.
Sedation: It is given for calming down the patient so that he cannot feel the procedure he is undergoing for the surgery.
An anesthesiologist is responsible for the management of the patient. He keeps on monitoring the patient's body and offers medication as per his/her needs.
An anesthesiologist keeps on monitoring the following:
Rhythm and heart rate
Patient's body temperature
Blood pressure
Breathing
Balance of fluids
The anesthesiologist has anyhow to control these important measures, level of pain, and unconsciousness a patient goes through during the operation.
Role of an anesthesiologist after surgery
Soon after the surgery, an anesthesiologist continues keeping a check on the patient. They have to reverse the anesthesia effects and evaluate patients so that they can be conscious and can be comfortable after the surgery.
Also Read: How To Become A Surgeon In India?
Specialization of an anesthesiologist
Every anesthesiologist has to be trained for supporting the surgeries. They also need to be specialized and expert in some other areas which include:
For heart surgeries, they need to be aware of cardiac anesthesia
For pain management and children's anesthetics, they have to be experienced in pediatric anesthesia.
For surgery of the spinal cord, nervous system, and brain, they are trained in neuroanesthesia.
During delivery of a child and labor, obstetrics training is a must
Some other areas where an anesthesiologist has to be trained are palliative care, hospice, and pediatric anesthesia.
Like every doctor has a great responsibility to recover his patients from medical ailments, an anesthesiologist is also required to assist patients who have pain because of herpes, diabetes, burns, chest pain, pelvic pain, headache, or any other.
Working of an anesthesiologist in a critical care
The anesthesiologist working in critical care units are also called intensivists. They assist in diagnosing and managing disorders that affect the human body, which is related to kidneys, circulation, digestion, or any other.
These anesthesiologists also assist when any patient is not conscious due to any reason. He/she immediately coordinate with the medical team and assists them in recovering the patients.
Working hours of an anesthesiologist
The working hours of an anesthesiologist can vary. Some of the private hospitals or clinics keep the regular timing of Monday to Friday, or some of them work in weekend shifts, night or rotational shifts. You can also find some of the anesthesiologists working in colleges, for training candidates that want to be an anesthesiologist in the future.
Qualifications necessary to become an anesthesiologist
An anesthesiologist is just like a doctor. They begin their career by taking a four-year graduation degree. Apart from it, 4 years of medical schooling is important.
They should also pursue a four-year program in an anesthesiology residency.
If in case they want to have an additional specialization, they can opt for a training program in hospice and palliative medicine, critical care medicine, neuroanesthesia, obstetric anesthesia, pediatric anesthesia, and cardiac anesthesia.
Skills required for being an expert anesthesiologists
The candidates, who want to be an anesthesiologist, all need to be detail-oriented and dedicated towards their work. The anesthesiologists have to work a lot under pressure, thus they should be ready for this all the time. They should have a quick-thinking process and must be problem solvers.
Duration and courses available to become an anesthesiologist in India
There are many medical institutions and universities in India that have Anesthesia Courses. It offers an opportunity to a large number of aspirants every year to make their career as an Anesthesiologist or as an Anesthetist.
You can apply to these colleges that provide graduation and post-graduation degrees in Anesthesiology and Anesthesia.
You must know that Anesthesiology is a study of complete anesthesia and to learn how to administer it in the patients.
Courses available to become an anesthesiologist
You can pursue a diploma.
You can opt for B.Sc in Anesthesia. It is a 3-year course.
Bachelors in science in Anesthesia Technology
Bachelors in Science in Operation theatre and anesthesia techniques
Bachelors in science in Anesthesia Technology and operation theatre
MD in Anesthesiology
And MD in Anesthesia
You can also get a diploma in Anesthesia for the postgraduate program, which is of two years.
Eligibility to pursue courses to be an anesthesiologist
For pursuing any degree in the Anesthesia sector, a candidate must have the following:
They have to qualify XII exam in the science field and should have subjects like physics, chemistry, maths, and biology.
After XII, they need to have an MBBS degree from a well-known and recognized university.
Soon after the completion of an MBBS degree, they should go for a post-graduate degree in Anesthesia.
Anesthesiologist as a career
Being an anesthesiologist, you need to have a good command of all the medical subjects. You should have complete practical and academic knowledge about Anesthesiology subjects.
If you are aspiring to be an anesthesiologist and have just passed class XII in the science stream, then you should appear in NEET 2021, which is a medical entrance exam.
You can start your career soon after getting your MBBS degree. Once you have earned an MBBS degree, do a post-graduate specialization in the field of anesthesiology, and you are ready to gain heights as an Anesthesiologist.
Other examinations
There are various other examinations that you can give to be an Anesthesiologist. This includes the entrance exam of 2021 by All India Institute of Medical Science and the entrance exam of 2021 conducted by PGIMER.
Top-notch colleges offering Anesthesia courses
Aligarh Muslim University located in Uttar Pradesh
Armed Forces College located in Pune
Amrita Institute of Medical Science and Research Centre situated in Kochi
Agartala Government Medical College of Agartala and many more
Career as an Anesthesiologist
Anesthesiology is one field that keeps great importance in all the healthcare departments. You can find a great number of jobs as an Anesthesiologist. You can get a chance to get employed in a school, university, or even in a medical university, specialty hospital, physician office, hospital, or at an outpatient healthcare center.
An Anesthesiologist plays an important role during surgeries. It is because any reaction can occur in a human body due to the anesthesia effect. Thus, as an expert, he has to keep a check on patients' breathing, heart rate, and blood pressure.
Jobs available for an experienced Anesthesiologist
An experienced anesthesiologist can:
Work as a medical consultant
As an Anesthesia Technician
As an Anesthesiologist Assistant
As a Clinical Associate
As an Associate Consultant
As a certified Anesthetists nurse
Certified Registered Nurse Anesthetists
Salary of anesthesiologists
Many people want to be an anesthesiologist because they think it is the highest paying job, that doesn't have much workload. Well, it is a job that gives a good amount of salary but comes with a huge responsibility.
The salary of anesthesiologists can vary based on the job location, experience, and job profile. In India, beginner anesthesiologists can earn a minimum amount of Rs.30000 on a monthly basis. Once you gain experience and expertise in this field, you can even work on an hourly basis and as a freelancer for making a lucrative amount.
Conclusion
If you want to be an Anesthesiologist, you can work in any of the health care clinics or any local hospital as well. The demand for a professional Anesthesiologist is increasing everywhere, in India and in other foreign countries too.
You can also work in a research field, army, or in the military too as an anesthesiologist. Get started with your career as an Anesthesiologist and get ready to serve people like other medical experts.