When it comes to the selection of a reputable job, you must be passionate about your choice without considering any second thought. There are numerous options available that you can choose as a career option; an aeronautical engineer is one of them. It is one of the toughest branches of engineering, that seems interesting. An aeronautical engineer performs various tasks like – evaluating and modifying products, provide a technical suggestion, prepared writing reports, implement the new design of aircraft, investigate the reason for the plane crash, evaluate the budgets, provide new components and systems for aircraft, use various practical and theoretical research etc.
Being an aeronautical engineer mean that you must learn so many technical tricks for a better kick start. Firstly you should work on your mathematical skill and create your techniques.
About Aeronautical Engineer Programme: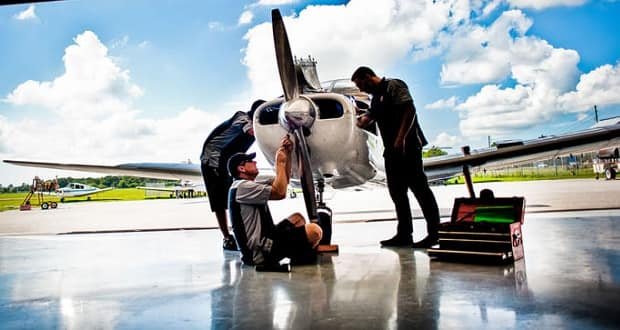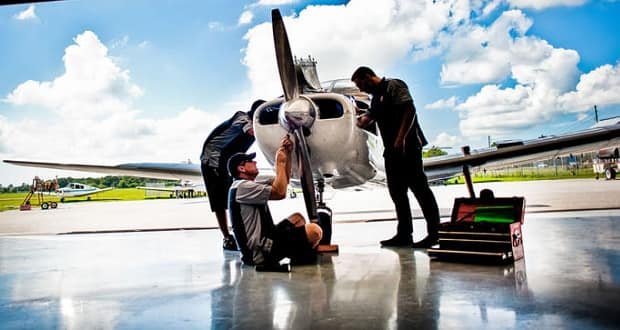 The branch of Aeronautical engineer is a sub-domain of Aerospace engineering. The primary responsibility of this branch is to implement the new plans through the development of aircraft and missiles. This technical branch includes the manufacturing of aircraft and spacecraft. Along with this, the aeronautical engineering job profile needs excellent accuracy and IT skills. Candidates, who need to pursue this course as a career path then they must follow the B.Tech line. After completing the B.Tech you can go ahead to Masters in a specialization.
Benefits of pursuing an Aeronautical Engineer Programme:
To build a career as an aeronautical Engineer is an amazing idea. This career option brings a lot of marvellous opportunity in both government and private sector. Once you complete this course, you will be able to join top-notch companies. Candidates also can get handsome salary pay scales as per their skill and experience. Therefore, choosing this career option provides exponential growth and an immense scope of employment. Overall, this career is an incredibly bright option for aspirants.
In this article, we will mention some steps of the Aeronautical Engineer programme for aspirants who wish to pursue this course-
How to become an aeronautical engineer in India?
Aspirants who are willing to become an Aeronautical engineer must have to understand all steps to become a successful aeronautical engineer.
Eligibility Criteria:
 Candidates must fulfil the minimum eligibility criteria to be able to understand the course. Let's quickly have a look at the minimum eligibility criteria for Aeronautical Engineer.
For Undergraduates Candidates:
Candidates should pass 10+2 from an authorized board/ institution with science stream (Chemistry, Physics and Mathematics) as mandatory subjects.
Candidates must score a minimum of 55% marks in class 12th or any equivalent.
Candidates of Scheduled Category and Schedule tribe should pass higher secondary or 10+2 with a minimum aggregate of 55% marks in PCM.
Aspirants who want to take admission in undergraduate (BE/ B.Tech) then, should fulfil the above-mentioned criteria for taking admission in top-notch university/college.
For Postgraduate Candidates:
For admission to postgraduate (M.Tech) in Aeronautical engineering programme, candidates must submit the passing certificate or any other proof of (B.Tech) at the time of admission.
Candidates also crack the entrance exam.
Candidates must submit valid passing proof of any of the required entrance exam for taking admission in postgraduate.
A candidate who holds a postgraduates degree in /Science/ Computer Application is also eligible to pursue this course.
List of Courses in Aeronautical Engineering–
B.Tech in Aeronautical Engineering.
B.E. in Aeronautical Engineering.
Diploma in Aeronautical Engineering
M.Tech in Aeronautical Engineering
Doctoral Programmes in Aeronautical Engineering
The top entrance exam for Aeronautical Engineer in India?
For admission to reputed Aeronautical colleges of India, you must hold a top rank in one of the following entrance exams. Candidate must secure a good score to get admission to their dream college-
JEE (Joint Entrance Exam), conducted by IIT across the country.
CEE – Delhi University Combined Entrance Examination
AIEEE – All India Engineering / Architecture Entrance exam
HITSEE – Hindustan University Entrance Test
IIA – The Indian Institute of Aeronautics Entrance Exam
SET – SLIET Entrance Test
IIST, Thiruvananthapuram – IISAT Admission Test
SRM EEE- SRM Engineering Entrance Examination
Admission process for Aeronautical engineering programme:
There are two various ways to get admission in aeronautical engineering.
Through Entrance exam or,
through Quota Seats
In the process of entrance exam, Candidates have to score maximum marks as required. There are two entrance exams conducted in India. The first is National Level Entrance Exam and the second is State level Entrance Exam. At the time of admission, candidates must submit their valid scorecard.
Some colleges/universities/institute conducts its entrance exam for admission. Candidates can apply for the procedure based on their academic qualification and skills. The administration penal has selected the best candidates for counselling and group discussion round. Also of the procedure, the final seat allotment is done by the selection team. In this whole scenario, some seats are reserved for SC/ST and OBC candidates. These candidates can apply for admission without qualifying for any entrance exam.
Aeronautical Engineering Syllabus:
The course of aeronautical engineering is for 4 years. The subject you will be studying in this period is divided into four parts, one for each year. The subjects/syllabus is listed below-
First-year Syllabus:
Professional Communication
Engineering Chemistry
Engineering Mathematics – 1
Fundamentals of Electronics Engineering
Environmental Studies
Engineering Physics – 1
Engineering Mathematics – 2
Engineering Chemistry
Fundamentals of Electrical Engineering
Technical Communication
Fundamentals of Electronics Engineering
Engineering Drawing
Fundamentals of Computer
Second-year Syllabus:
Humanities
Engineering Physics – 2
Materials for Aviation and Space
Calculus of Variations & Numerical Methods
Amrita Values Program – 2
Aerodynamics – 1
Introduction to Thermodynamics
Compressible Fluid Flow
Transforms & Partial Differential Equations
Mechanics of Materials
Mechanics of Fluids
Aerospace Structures – 1
Third-year Syllabus:
1.Introduction to Control Theory
Finite Element Methods for Aerospace
Avionics
Flight Mechanics
Aerodynamics – 2
Science Elective
Electives
Environmental Studies
Aerospace Propulsion
Aerospace Structures – 2
Fourth Year Syllabus:
1.Computational Fluid Dynamics for Aerospace
Aerospace Structures – 3
Flight Dynamics & Control
Major Project
Aerodynamics Design
Reputed Colleges/Institute/ University for Aeronautical Engineering in India:
The primary step is to take admission in reputed colleges/institute/university. Candidates who are willing to make a career in this field must have chosen a top-notch college as per their choices.
IIT Kanpur, Uttar Pradesh
IIT Bombay, Maharashtra
IIT Kharagpur, West Bengal
PEC University of Technology, Chandigarh
IIT Madras, Tamil Nadu
Acharya Institute of Technology, Karnataka
Bengal Engineering and Science University, West Bengal
Amrita Institute of Technology and Sciences, Tamil Nadu
Manipal Institute of Technology, Karnataka
Sathyabama University, Tamil Nadu
Among all these colleges, you can get admission based on merit, entrance exam, and skills. Securing a minimum of 60% aggregates in 10+2 increases your chances of getting enrolled in the top colleges. Make sure you opt for entrance exam preparation to improve your knowledge.
Job Opportunities for Aeronautical Engineers:
A wide range of job opportunities will available in this field. It depends upon your ability and skills that where you will get a job offer from a particular sector of the aeronautical department. Here we are mentioning some famous sectors. Let have a look-
Indian Air Force
Department of Civil Aviation
Aerospace Industries
Private airlines
Aircraft or Airline Engineering Consultancies
Aircraft Manufacturing Industries
Space Centers
Government and Non-Government Aircraft research Agencies
Aircraft Accessories Manufactures
Aeronautical Laborites
Defence Research and Development Organisations
Aeronautical Development Establishments
Flying Clubs
Most aeronautical engineer get job in aircraft-manufacturing unit and airline pilot. However, there are other job options available such as Experimental Test Pilot, Commuter Pilot, and more.
Top Recruiting companies/institutes of Aeronautical Engineers:
The following recruiting companies are listed below-
Indira Gandhi Rashtriya Akademi – (IGRUA)
Indian Airforce
Department of Civil Aviation
Air India
National Flying Training Institute – NFTI
Indian Space Research Organisation
NASA
Bombay Flying Club
Jet Airways
Airbus Group India Pvt. Ltd
Bombardier Transportation Indian Private LTD.
Boeing India Private LTD.
 Pay Scale and Salary packages of Aeronautical Engineer:
The starting salary of an aeronautical engineer is around 2lac per month and the maximum salary is 36lac per month. The salary and pay scale depends upon the academic qualification and experience. The pay scale may increase or decrease according to post and ability. The salary is varying from individual to individual and company to company.
Bottom Lines
Completing aeronautical engineering leads to several career options. It doesn't matter what stream you choose; most jobs will offer excellent salary packages and a secure future. Most engineers with an aeronautical degree get a 12 lakh to 20 lakh salary in the first year of their job. The best part is, the salary goes beyond expectations for experienced engineers.
It would be a great choice to look for top institutes to have a successful career as an aeronautical engineer. Indian Institute of Technology is a pronounced name and has the highest success rate in the past several years. We hope you select the right institution and get a well-paying job in the future.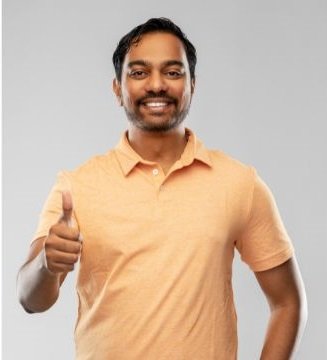 Rahul Kumar is a passionate educator, writer, and subject matter expert in the field of education and professional development. As an author on CoursesXpert, Rahul Kumar's articles cover a wide range of topics, from various courses, educational and career guidance.