Do you have a desire to protect our environment? If yes, then you can find your passion and career as a forest department. Forest officer is a prestigious post that plays an important role to preserve the environment under their jurisdiction area.
A forest officer should follow the guidelines of forest ministries of the State and Central government. Forest Officer can also join the public Sector to maintain green conservation. The post of Forest Officer includes the forest system activities, estimations, reporting, improvement and establishing within an area of his posting. The primary responsibility of a Forest Officer is to collect natural biological resources and protects the various species within the work area.
To become a Forest officer, you need to understand the geographical implementation lay down by the national forest policies. The forest officer has responded to make coordination with local authorities and levying a fine in case of any rule-breaking or any violation. Within the jurisdiction of the work post, he can also promote the botanical resources and improves the structure of the forest.
About Indian Forest Service officer (IFS):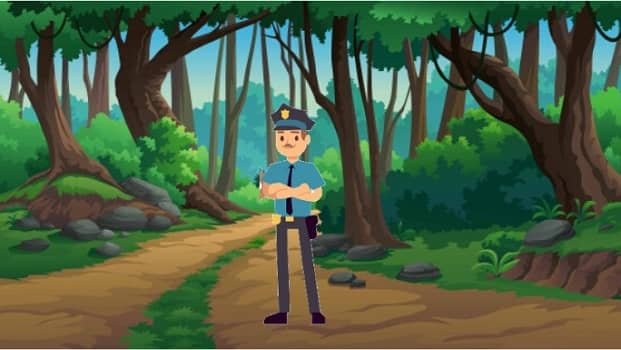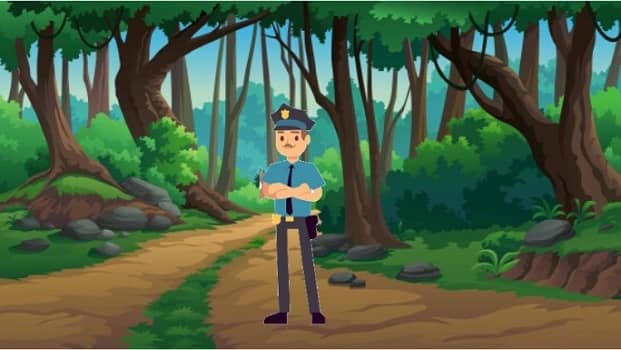 If you are willing to be a Forest Service Officer, you have to crack the Indian Force civil service examination which is organized by Union Public Service Commission (UPSC). All India Services is divided into three parts, IFS is one of them. The rest is IAS – Indian Administrative Service and IPS – Indian Police Service. Indian Forest Service is a part of civil service which belongs to the All India service group. The candidates have to prepare to serve the joint corps and State corps as well. It is a mandatory part. An IFS officer has the power to exercise judicial and financial powers in the state forest department. He/ She are liable to maintain the balance between environment and forest variation.
What is the eligibility criterion to become a Forest Officer?
To become a Forest Officer, the candidate must have to fulfil the under mentioned requirements.
Academic Qualification:
The applicants must hold a bachelor's degree in any of the following subjects-
Bachelor's degree in Agriculture.
Bachelor's degree in Botany.
Bachelor's degree in Geology.
Bachelor's degree in Mathematics.
Bachelor's degree in Animal Husbandry and Veterinary Science.
Bachelor's degree in Statistics.
Bachelor's degree in Physics.
Bachelor's degree in Zoology.
Bachelor's degree in Forestry.
Bachelor's degree in Engineering.
The Candidates should clear the bachelor's degree from a recognized university or any other relevant institute. Your chance of selection may increase if you are having higher qualification in Forestry.
The candidates who are waiting for the final year result will also be eligible to appear at the preliminary examination.
After qualifying for the written examination, the candidates have to submit the second copy of the mark sheet along with all details.
What are the top entrance exams to become a Forest Officer in India?
IFS officer holds the superior position in the department of the forest. To become a forest officer, you should crack one of the following entrance exams-
UPSC Civil Service exam- Union Public Service Commission
SSC JE- Staff Selection Commission Junior Engineers
SSC CGL- Staff Selection Commission Combined Graduate Level
SSC Delhi Police Constable Exam
Physical Ability:
The candidates who have academic qualification will also fulfil the physical standards to grab the post of Forest Officer.
For Male Candidates-
Height- 163 centimeter (expansion 5 centimeter)
Chest- 84 centimeter
For Female Candidates-
Height- 150 centimeter
Along with this aspirants will follow all physical standards for the post. For further details, you should visit the official site to check the rules and regulations.
Nationality:
An aspirant must hold the citizenship of India.
The candidate who belongs to B, C, D and E category must provide documentary proof of eligibility. This certificate has been issued by the Indian government
Minimum and Maximum Age Limit for all Groups:
The minimum age of the candidate is 21 year and 32 year is the maximum age.
Relaxation will be given in the following cases:
Relaxation up to 5 years for Scheduled Caste/ Scheduled Tribe.
Relaxation up to 3 years for OBC.
Relaxation up to 5 years for Defence Services Personnel
Relaxation up to 5 years for Ex-servicemen, Commissioned officers, ECOs, SSCOs.
Relaxation up to 10 years for Blind, deaf and handicapped person.
Cumulative Age relaxation will be given to SC, ST and OBC who covered the above-mentioned clauses.
Stages of IFS Examination:
The IFS exam is divided into three various stages-
Preliminary Written Examination
Mains Written examination
Interview and group discussion
Training period
1. Preliminary Written Examination: This first step is covering the two papers. Paper:1- General Studies, Paper:2- CSAT ( Civil services Aptitude Test)
Paper: 1 General studies – 200 marks, time duration 2 hours
The candidates must score a minimum of 33% to have appeared for the Mains examination. This aggregate will not count in the final merit list.
Syllabus:
History of India and Indian National Movement
Current Event of National and International Importance
Indian Polity and Governance
Indian and world geography
General Science
General Issues on Environmental Ecology
Bio-diversity and Climate change
Economic and Social Development- Sustainable Development, Poverty and Inclusion
Paper: 2 Civil Services Aptitude Test– 200 marks, time duration 2 hours
Syllabus:
Comprehension
Logical Reasoning and analytical ability
Interpersonal skills including communication skills
General mental ability
Decision making and problem-solving
Basic Numeracy ( numbers, orders of magnitude and more)
Data Interpretation ( Class 10th level)
Charts, tables, graphs, data ( Class 10th Level)
English language comprehension skills ( Class 10th Level)
Both papers will be objective type. The candidate must have to appear in both papers.
2. Mains Written Examination: The UPSC IFS mains examination is divided into six different subjects
Paper1: General English- 300 Marks
Paper2 General Knowledge – 300 Marks
Paper3 Optional 1- 200 Marks
Paper4 Optional 1- 200 Marks
Paper5 Optional 2 – 200 Marks
Paper6 Optional 2- 200 Marks
3. Interview and Group Discussion:
The qualifying candidates will have appeared in group discussion and the best out of best candidate will get an opportunity to grab the post.
The candidate's career record will be present before the interview.
The candidate should be an all-rounder.
Candidate should develop their personality and ability to crack the interview.
An aspirant will have an intelligent interest and achieve academic rewards.
Along with academic qualification, the candidate must be aware of his political, cultural ethics.
The candidate should be updated about the discoveries and read the current affairs of the world.
Candidates have good communication skill with conversation qualities.
Skills: The candidates should develop further skills to become an IFS Officer
Observation skills
Balance of Judgment
Leadership quality
Desire to explore
Balance of judgment
Alertness of Mind
Social awareness
Physical fit and mentally sorted
.4. Training period:
After qualifying for the Interview round, applicants will undergo for 2-year training at Indira Gandhi National Forest Academy, Dehradun ( Uttrakhand)
Employment Opportunities for IFS Officer:
The candidates get various opportunities in the government sector and private sector as well. You just clear the competitive examination which is conduct by UPSC. The candidates will be selected for various posts like-
Deputy Conservator of Forest
Forest Range Officer
Conservator of Forest
Assistant Conservator of Forest
Principal Chief Conservator of Forest
Additional Chief Conservator of forest
Divisional Conservator of Forest
Pay Scales/Salary Packages of Indian Forest Service Officer:
You can get an outstanding salary package with a lot of benefits in the government sector. The pay scale of the IFS may vary from position to position.
Principal Chief Conservator of Forest- 15, 00,000 per annum
Additional Principal Chief Conservator of Forest- 14, 00,000 per annum
Chief Conservator of Forest (Inspector General) – 13, 00,000 per annum
Deputy Conservator of Forest (Deputy Inspector General of Forest) – 12, 00,000 per annum
Assistant Inspector General of Forest – 10, 00,000 per annum
What are the responsibilities of the IFS Officer?
The following roles and responsibility that can be followed by an IFS officer-
The primary role of the IFS Officer is to execute the latest National Forest Policy within their jurisdictions.
An IFS officer should use several types of equipment and sensing instruments to draw the forest maps.
These Officers are responsible for forest preservation.
An IFS must have to promote awareness about ecology, biology.
AN IFS officer provides shelter, food and water to wild animals and creatures.
He or She maintains all records and data of the forest and prepare an investing report.
Give various ideas and supervise projects for the progress of the forest.
He/ She have a responsibility to protect forests from poachers and campers.
An IFS Officer protects and develops the forest and wildlife.
Conclusion
The candidates who want to save nature will follow this career path. The IFS job is permanent with various employment benefits. You will get promotions as per your growth and work experience. We hope that our article would have helped you gain the important details.