The real estate market is booming every single day in India. It is a very versatile market, but still there is a lot of competition in the market. Property owners will not be able to sell their property at the best price by themselves. It may not be easy to find the right buyers. You may get many offers, but only a few people offer you the right price. So, this is where the role of real estate agents becomes vital. The agent acts as a mediator between the buyer and the seller. They will help to get the maximum price possible for the property. Whether you are a buyer or a seller, you will not have to waste any of your time. The real estate agent can handle all that for you. They will talk to the buyer and sellers and arrange for a meeting, or they can handle the entire thing on their behalf.
There are many people who think that a career as a real estate agent is not very interesting. There are many reasons why people think that way, and it can be because they had a very bad experience with any real estate agent. But this is one of the best professions if you are good at negotiating deals. If you can convince people with your words, then you should try to know more about this profession. Here in this article, we have provided some useful information that can be helpful for you to decide whether this is the right profession or not. So, just keep reading to know more…
Who is a Real Estate Agent?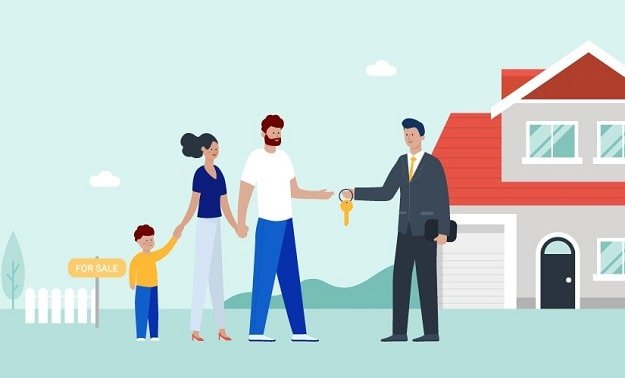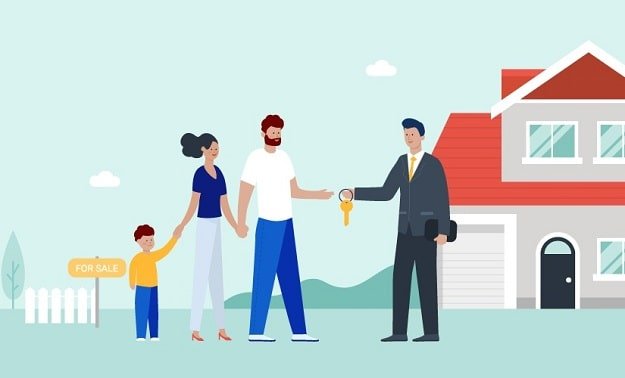 A real estate agent is a person who will help in selling and buying properties. They will take you through the entire process of searching, selling and buying. You need not have to worry too much if you hire a real estate agent. Whether you are selling or buying property, you just need to give the complete details of your requirements to the agent, and they will take care of the rest for you. The duty of the real estate agent to see all the transactions related to buying and selling the properties from owners and for owners.
The agent will make sure that all the requirements that the clients have are met. They have deep knowledge about the real estate and properties and so they will be able to do the job in a better way. Even if you have never sold any property or bought one, you need not have to worry. They can guide you through the entire process, which includes purchase, construction formalities, legal formalities and everything that is related to your sale or purchase. The services of a real estate agent are very valuable and hence hiring them will be very helpful for you. Real estate agents are different from the brokers and so you need to be very careful while you are hiring one.
If you are interested in making a career as a real estate agent in India, then you should continue reading. We have provided all useful information here.
Eligibility Criteria:
There are some eligibility criteria that you should satisfy if you wish to become a real estate agent. So, here is what you need to know:
Usually, the eligibility of the real estate agents or consultants is decided by the RERA 2016 act in India. REGA stands for Real Estate Regulation And Development Act.
As per that Act, the agents should register their business by providing all the details required. You may have to submit details like personal details, business details, certificate of police verification and income details as well.
Along with this, it is also good if you have a graduate degree in business or business administration. There is no particular educational qualification that you will require to become a real estate agent.
You can go for a post graduation course if you wish to continue your education and get in depth knowledge of business and how to handle it.
Some best courses to take to become a real estate agent:
If you are looking for some of the best courses that you can enroll for becoming a real estate agent, then here are some for you. But you should again know that there is no specific course that you need to complete to become a real estate agent. Graduation in any discipline should be fine. Having knowledge about business related subjects will help you make your business right.
So, here are some graduation and post-graduation courses that you can take up if you want to become a real estate agent:
BBA in Real Estate and Urban Infrastructure
BBA in Marketing
MBA in Marketing
MBA in Sales and Marketing
MBA in Real Estate and Infrastructure

Areas of employment:
In countries like India, the real estate market is growing rapidly. With such rapid growth, there are chances of very good opportunities and opportunities come from many different areas. The role of real estate agents is very important. So, you will receive employment in areas like:
Real Estate Consultancies
Property Development Agencies
Construction Companies
Real Estate Brokering Companies
Online Property Aggregators
Entrepreneurship
Freelancing
Apart from these, there are many other areas where you will receive opportunities for employment. It is all depends on the market and which areas you will get placement.
Job Roles and opportunities:
Once you get some experience as a real estate agent and have good qualification in business administration, you can opt for roles like:
Commercial Broker
Loan Underwriter
Mortgage Specialist
Real Estate Agent
Real Estate Consultant
Real Estate Sales Manager
Apart from these, there are many other roles and responsibilities that you can take up that are related to real estate.
Salary Structure:
One of the most important points that you need to keep in your mind is the salary of a real estate agent is never fixed, especially when you are working as a freelancer. But if you are working for any company, then you will receive a pay of Rs 3,00,000 to Rs 3,50,000 per annum. This is the pay for those who join as trainees. If you gain a little bit of experience, then you can earn somewhere around Rs 7,00,000 to Rs 8,00,000. After years of experience, you can even earn Rs 12,00,000 to Rs 15,00,000 per annum. It all depends on the amount of work or projects that you receive. Sometimes the income will be a fixed amount that you discuss with the client or a percent of the amount of the deal that you crack for the client. So, again, the salary of the real estate agent is never fixed.
Some best colleges to become a real estate agent:
Many people have a misconception that a real estate agent does not need any kind of degree. Anyone who has basic knowledge of real estate can become a real estate agent. But that is not at all true. Having a proper degree and license has become mandatory these days. Anyone just cannot become a real estate agent without a proper license. So, the few courses that we have listed above can be very helpful. To complete any of those courses, you will need the best colleges or institutions. Here we have come up with a small list of colleges that can be of good help to you.
Adithya Institute of Technology, Coimbatore
Amity University Mumbai, Mumbai
Ansal University, Gurgaon
Apex University, Jaipur
Chandigarh University (CU), Chandigarh
Dream Institute of Technology, Kolkata
Dronacharya Group of Institutions (DGI), Greater Noida
DY Patil School of Management, Mumbai
Galgotias Business School (GBS), Greater Noida
GIBS Business School, Bangalore
Indo Global Group of Colleges (IGC), Mohali
Lovely Professional University (LPU), Phagwara
MIT Art and Design Technology University (MIT ADTU), Pune
Noida International University (NIU), Greater Noida
NSHM Knowledge Campus, Durgapur
Parul University, Vadodara
Presidency University, Bangalore
Rajasthan Institute of Engineering and Technology (RIET, Jaipur)
RICS School of Built Environment, Noida
Roorkee College of Engineering (RCE), Roorkee
SAGE University, Indore
Sanjay Rungta Group of Institutions, Bhilai
Sanskriti University, Mathura
Silver Oak University, Ahmedabad
Sree Sastha Group of Institutions (SSGI), Chennai
SRM University, Sonepat
Suresh Gyan Vihar University (SVGU), Jaipur
T John Group of Institutions (TJGI), Bangalore
Vivekananda Global University (VGU), Jaipur
You can pick any of these colleges and just enroll yourself to get started with the course. These colleges can be very helpful for you. Now with this list, you need not have to try very hard to find some best colleges. But there are many other colleges as well in India that provide the best education. You can even consider those colleges. This is just a small list, and there are many more colleges. The above list is only for graduation level courses; there are many other colleges that even offer you post graduation courses. If you wish to continue your education, then you can opt for the post graduation programs as well.
With the above information, you can easily understand how to become a real estate agent in India. That will also help you understand whether this is a profession for you or not. So, just go through the above details and then decide if it suits you or not.