In the modern world, the scope for a paediatrician is increasing day by day and you can take advantage of this career path. According to World Bank report, the population of children is approx 1.900 billion, that will also enhance the demand of paediatrician. Several child health programs will also ensure the good health of newborns and children under the age of six. Paediatricians have precise knowledge about the medical care of all infants, adolescents and children. A paediatrician must consider all important aspects of the health of the young ones, including their health and growth. Being a paediatrician means, that you have played various roles such as reduced mortality and infection, encourage a healthy lifestyle, screening, Preventative medical care, diagnosing and much more. If you are promoting child care in your society, then you can choose this profession as a career choice and social work.
Increasingly, however, the optimal development of the rising child has always been a focus for the occupation of a paediatrician. This article will help you to choose the right profession based on your interest and ability.
About Pediatrics: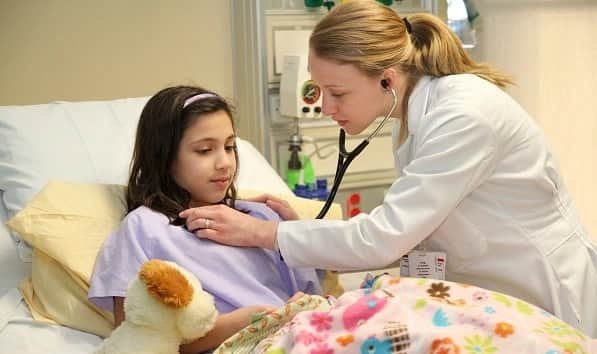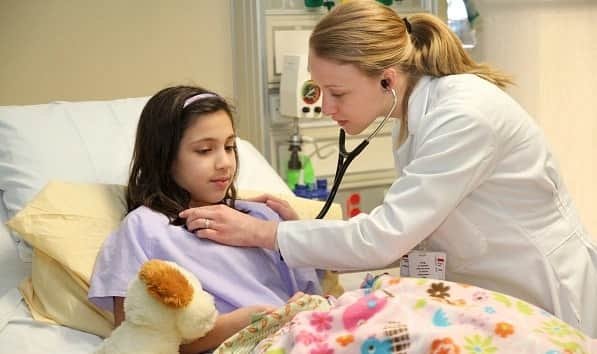 Paediatrics is a child specialist who managing long-term care of children, young adolescents and adults from birth to age 21 years. Along with this, they provide preventive healthcare services and responsible for children's well being, physical health and mental health. The word paediatrics was found in Greek, which means healer of young ones and children. These specialists also give various suggestions to the children and their parents regarding health care, diet and hygiene. They work as counsellors to explain test results in a prescribed manner to their guardians. The major responsibility of a paediatrician is to find injuries and illnesses of children and newborns and provides a wide variety of treatment to them.
How to become a Pediatrician in India?
To become a Pediatrician in India, you need to have sympathy and care for children. Candidates, who are seeking their future in this field, must have to perform diagnostic tests, have knowledge of therapies and treatments. Apart from this, they should examine the pediatric patient, understand their injuries and try for a speedy recovery.
Academic Qualification:
The educational qualification required for becoming a Pediatrician is mentioned below. Let quickly take a look-
To pursue a career as a paediatrician, aspirants must have cleared 10+2 in the science stream (Physics, Chemistry and Biology) from a recognized board.
Any other equivalent course from authorized instituted will also be considered for applying for the paediatrician course.
Candidate should take English as a compulsory subject in Class 12th.
Candidates must be a holder of an MBBS degree (Bachelor of Medicine/ Bachelor of Surgery) from an authorized college/university/institute which is affiliated with the Medical Council of India.
Candidates should obtain a postgraduate degree/certificate of M.D. in Pediatrics.
Postgraduates should obtain aggregate 55% marks in MBBS from an authorized institute/college/university. Postgraduate candidates can also choose a specialization course in Pediatrics and go for the surgical option.
Candidates should go with the PhD option. To pursue PhD in paediatrics, candidates must hold a postgraduate degree/certificate in a relevant subject.
To pursue this option, the candidate should clear their post-graduation with an aggregate of at least 50% of marks.
Candidates can also appear in the entrance exam to become a paediatrician.
Also Read: Paediatric Nursing Course: Details, Eligibility, Syllabus, Career, Fees, Scope
List of Entrance Exams in India (National level):
The top entrance exams are listed below:
NEET- National Testing Agency (NTA)
NEET-PG- National Board of Examinations (NBE)
NEET MDS- National Board of Examination (NBE)
AIAPGET- National testing Agency (NTA)
FMGE- National Board of Examination (NBE)
List of Institute Level Entrance Exams:
The top institute level entrance exams are listed below:
AIIMS PG- All India Institute of Medical Science (AIIMS), Delhi
JIPMER PG- Jawaharlal Institute of Postgraduates Medical Education and Research
PGIMER- Postgraduate Institute of Medical Education and Research, Chandigarh
AIIMS SS- All India Institute of Medical Science (AIIM), Delhi
PGIMER- Postgraduate Institute of Medical Education and Research, Chandigarh
NIMHA NS- National Institute of Mental Health and Neuroscience.
Admission Process:
Appear in entrance Exam: Candidate will appear in the national level exam (NEET) PG. This entrance exam includes the entire courses like MD, MS and PG diploma. Candidates, who have secured required aggregate marks in an entrance exam, will move on to the admission process.
Several institutes conduct their entrance exams which we already mentioned. They can select candidates on their ability, skills, academic knowledge and performances. So candidates will also choose this option to get admission in a pediatric course.
The NEET PG exam is conducted every year in November or December. The result is declared in the second week of January. For more information, you will check the official website and apply online for this exam. This entrance exam obtains 300 multiple choice question which is computer-based (CBT).
Medical Training: During the entire course, you should also go for pediatric training at different hospitals. Every profession needs specific training before you start. It is a necessary part of your course, at the time of practice you should enhance your skills and learn to deal with patients.
Certification and Licensing: After the successful training, you can choose a permanent certification in any pediatric specialization course. After clearing the exam of the royal college of the UK, you can become a Child heath paediatrician which is equivalent to the MD course. This exam is authorized by the MCI (medical council of India).
Syllabus: ( Topics )
Candidate must focus on the undermentioned topics-
Introduction to Pediatrics
Normal growth Normal development Immunization
Introduction to a newborn and normal newborn baby
Temperature regulation in newborn
Breastfeeding and lactation management
Infant and child feeding (Include complementary feeding)
Define and know the significance of IYCF
Birth Asphyxia
Normal fluid and electrolyte balance in children Know normal physiology of fluid requirement and electrolyte balance
Low birth weight babies
Neonatal respiratory distress
Jaundice in newborn
Neonatal infections
Neonatal convulsions
PEM and its management
Vitamins 18
Nutritional anaemia in infancy and childhood
Acute diarrhoea
Hypothyroidism in children
Congestive heart failure
Congenital heart disease
Rheumatic heart disease
Hypertension in children, including hypertensive emergencies
Acute respiratory infections
Bronchial asthma including status asthmaticus
Nephrotic syndrome
Acute glomerulonephritis and hematuria
Chronic liver disease
Hemolytic anaemia
Leukemias
Bleeding and coagulation
Cerebral Palsy
Common exanthematous illnesses –
Shock and anaphylaxis
Mental retardation
Behaviour disorders
Diabetes mellitus
Bleeding
Renal failure
Tuberculosis
Malaria
HIV infection
Poliomyelitis and AFP surveillance
Perinatal asphyxia (with obstetrics)
Intrauterine growth retardation (with obstetrics)
Etc.
Subjects:
Respiratory
Neonatology
Gastrointestinal and Liver Disease
Behavioral & Developmental
Disorders
Renal Disorders
Social Pediatrics
Neurologic Disorders
Genetics
Hematology & Oncology
Nutrition
Endocrinology
Cardiovascular
Infections (Neonatal infections)
Emergency & Critical Care
Immunology & Rheumatology
ENT (Ear, Nose and Throat)
Skin Diseases
Eye Diseases
Orthopaedics
Psychological Disorders
Social Issues: Children with special needs
Fetus and Newborn
Adolescent Health
Digestive System
CNS (Central Nervous System)
Top institute/ colleges that offer Pediatrics Programme:
All India Institute of Medical Science, (AIIMS) – New Delhi
It is one of the popular institutes across the country. The process of selection is entirely based on the entrance exam and cut off. Eligible candidates are allocated based on personal counselling and their performance.
Kasturba Medical College – Manipal, UDUPI
It is located in the Karnataka district. The entire admission process for this college is based on the National Eligibility Entrance Test (NEET) which conducts every year.
Aligarh Muslim University – Aligarh
This is the largest university which is located in Uttar Pradesh District. Candidates who can apply for MD/MS/PG diploma course must come in a 50% state quota. This university will never conduct any separate entrance exam for admission to the MD course.
Netaji Subhash Chandra Bose Medical College – Jabalpur, Madhya Pradesh
The entire process of admission is based on merit in NEET or either in the MP-PMT pre Medical test. Candidates must obtain the certificate of M.P. pre-medical test to apply for the Pediatrics programme.
Indira Gandhi Medical College – Shimla, Himachal Pradesh
This college is recognized by the Medical Council of India. Admission to the MD course is based on the practical procedure.
Banglore Medical College and Research institute – Banglore, Karnataka
This institute offers an MBBS degree and 50% of the Admission seats is based on the State entrance examination which is held by the University of Health Science (Rajiv Gandhi University). The next 50% of the seats depends on the candidate performance and ability in the All India entrance exam. This exam is held by the Medical Examination Cell (New Delhi).
Christian Medical College – Vellore, Tamil Naidu
This college offers an MBBS degree, a full-time 1-year internship and provides Medical Council registration. The admission process of this college is based on an entrance examination, practical test and group discussion. The entrance exam obtains multiple-choice questions.
Job opportunities for Pediatrician:
In the field of paediatrics, you can get impressive and lucrative job opportunities. This career option is also known as a rewarding career. After completing the course, you can join private hospitals or clinics. You can also work as an entrepreneur in a different research centre. Here we are mention some top departments and sectors that hire a paediatrician.
Hospitals and Clinics and health departments
Schools and Institutes
Nursing Homes
Clinics and Health Departments
Industrial Houses and Factories
Orphanages and Old Age Homes
Military
Government Departments
Training Institutes as Educators
Railways and Public Sector Medical Departments
Universities/institutes
Industrial Houses and Factories
Medical Centers and Research Laboratories
Top famous Recruiting Companies that hire Paediatrician :
The following companies are listed below-
AIIMS, Delhi
Max Healthcare
Fortis
Apollo Children Hospital
Lotus Children hospital
Christian Medical College and Hospital, Vellore
Sir Ganga Ram Hospital, New Delhi
Rainbow Hospital for Women and Children
Indraprastha Apollo Hospital
Institute of Child Health Columbia Asia Hospital
Kokilaben Dhirubhai Ambani Hospital
Christian Medical Hospital
Hinduja hospital
Subspecialties' in Pediatrics:
Paediatrics is divided into many subspecialists. Your ability, skills and talent make your specialities. You can choose one of the following options to become a specialist in Pediatrics-
Pediatric Cardiologist- These doctors treat the heart diseases of the children like congenital heart disease and abnormal heart issues etc.
Neonatologist- They should handle the complicated cases of infants and newborns.
Endocrinology Pediatricians- They should treat the hormonal issues and disorders of the children.
Critical Care Pediatrician or Pediatric Intensivist– These specialists provide diagnosis facility and treat the newborns who are suffering from critical conditional
Gastroenterology Pediatricians: should treat serious problems like inflammatory disease, liver disease, and lactose intolerance, pancreatic disease and more.
Oncologists and Pediatric Hematologists- the children who are suffering from tumours and have an issue of blood diseases can choose this specialist.
Neonatal Pediatricians- These can treat newborns, infants who are suffering from damaged injuries and illness.
Some other Specialists are-
Pediatric Allergist
Child Nephrologists
Pediatric Anesthesiologists
Pediatric Urologists
Pediatric Dermatologists
Pediatric Develop mentalist
Salary packages of Pediatricians:
The average salary varies from country to country and company to company. You can work in India or in abroad, you will get beyond your expectations. As per the survey, the starting salary of the paediatrician is between 6 lakh to 10 lakh annually. If you are specialists, then you will get 15 lakh annual packages. When it comes to abroad packages it is close to $160,000 per year.
Final Words:
Being a paediatrician is a challenging job. It starts from the selection of your stream in class 11th and then it never ends. You are continuously gaining experience by treating patients and learning about new things. To become a successful paediatrician, the quality of studies and experience plays an important role. During the selection of institution, going with a reputed institute can ensure quality education.