Are you willing to serve society and want to be a part of social work? If yes, then the police officer is an absolute correct career choice. The police officer job is the most prestigious position in India. Some of the major roles of police officer are to implement the law and order under their jurisdiction, prevent crimes, protect internal security, create a peaceful environment, guide and assist the public, identifying the problems and resolve them quickly. The post of the police officer is divided into numerous designations. Such as Superintendent of Police, Deputy Superintendent of Police, Circle Inspector, Assistant Inspector and Sub Inspector. Candidates who are preparing for the Sub Inspector post have good Physiques and a fit body. However, being a Police Sub-inspector is not an easy task but through this position, you will achieve a lifetime reputation and lucrative salary package. If you want to get selected, you need to prepare for theoretical and physical test. Along with this, be focused on your goal.
Who is Police Sub- Inspector?
He/ She is a government servant and works under Indian Police rules and regulations. Overall, a person who is the lowest-ranking officer is known as Police Sub-inspector. He/ She can file a charge sheet in court under the Indian penal Code. Usually, he has known by the first investing officer.
How to become a Police Sub Inspector in India?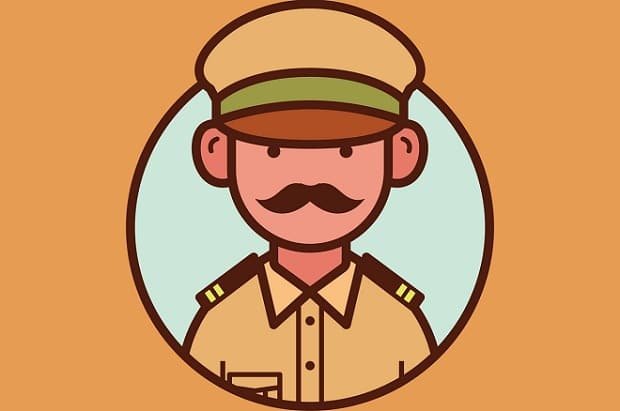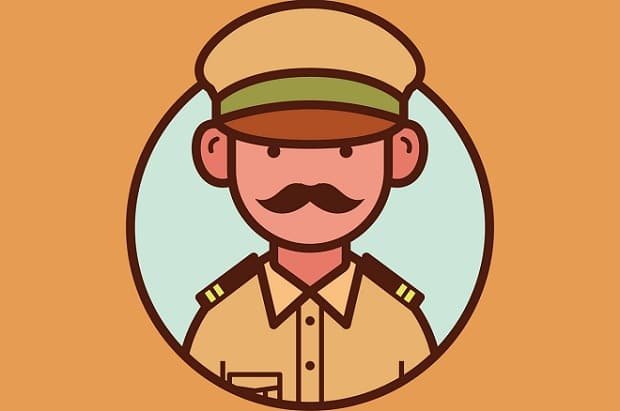 Candidates need to crack the State public service commission exam of Staff Selection Commission exam (SSC) to join the police force. Along with this, Candidates must be physically fit and active. The above mention exams will include written examination and physical test. Before Applying, candidates must consider the proper height and weight. Several states have different description of the post. Mostly the details regarding height and weight will be specified in the notification.
Here are mentioned some eligibility details, which you need to follow-
Nationality/ Citizenship:
Candidate must hold citizenship of India.
Or must be either
A subject of Nepal, or
A subject of Bhutan, or
Provided that the below mention categories (b) and (c) must attach a certificate of eligibility which has been issued by the government of India.
It is necessary the candidate admitted the eligibility certificate to the examination but the offer of appointment may be given after the submission of the eligibility certificate which has issued by the Government of India.
Age Limit and Upper Age Limit Relaxation:
For general category: Candidate should be more than 20 years and the maximum age limit is 25 year.
For the OBC category: The candidate should be more than 30 years.
For SC/ ST category: The minimum age for this category is 35 year.
Age Limit Relaxation for a different category is under:
Scheduled Caste/ Scheduled tribe – 5 years
Other Backward Class – 3 years
Ex-servicemen (ESM) – 3 years after deduction of the military service furnish from the actual age as on closing date of online application.
For Widow, Divorced women and women judicially separated from their husband and after that not married:
For General Category: She should be below more than 35 years.
For other backward Class: She should be up to 35 years of age.
For SC/ST Category: She should be up to 40 years of age.
 For departmental candidates who have rendered not than 3 years of regular and continuous service as on closing date of online application :
For General Category: Up to 30 years of age.
For OBC Category: Up to 33 years of age.
For SC/ ST: Up to 35 years of age
Academic Qualification:
Candidates must fulfil the below listed academic qualification. Let's have a look-
The candidate should be a bachelor degree holder.
Candidates should clear their bachelors in any discipline stream with an aggregate of 50% marks from an authorized university or any equivalent institute.
Candidates who are applying for the Delhi Sub Inspector post, then/must submit a valid Driving License for Motorcycle and Car for Physical test.
Physical Standards:
Apart from the academic qualification candidates should prepare for the physical test. Here we are mention some nearby physical standards-
For Male Candidates:
Height:  170 CM
Chest (lower): 79 CM
Chest (Higher): 84 CM (minimum expansion of 5 cm)
For Female Candidates:
Height: 158 CM approximately
Candidates who are seeking admission should ensure that they fulfil the entire eligibility. If the candidates do not complete any of the above-mentioned eligibility condition, the then-candidate will be disqualified by the Commission. So before applying, candidates are advised to look carefully at the section of eligibility.
Syllabus Details:
The syllabus for the Police Sub Inspector exam is different into three parts.
General Awareness
Arithmetic
General Intelligence and reasoning
The entire syllabus is based on graduation level. The whole syllabus obtained 120 marks. General Awareness – 50 Marks, Arithmetic – 35 marks, General Intelligence and reasoning – 35 marks. Read below more details-
General awareness – this section is focused to test the awareness of candidates regarding current affairs, general knowledge and environmental knowledge.
Syllabus: More than 6 topics covered in this subject. The list is below mention-
Art and Culture
Geography
Sports
Indian Constitution
Sports
Indian History
General Science
Economics
General science and more
Arithmetic Section- In this section, the aspirants learnt about the numeric and calculation questions.
Syllabus: candidates need to focused on such topics, which are below mention-
Averages
Number System
Whole Number
Relationships between numbers
Percentages
Interest
Decimal and Fractions
Fundamental Arithmetical Operations
Ratio and proportion
Profit and Loss
Discount
Use of tables and graphs
Mensuration
Time and Distance
General Intelligence and Reasoning: This section specially framed to evaluate a candidates ability and skill to think logically.
Syllabus: Candidate needs to prepare for such questions which are–
Analogies
Spatial Orientation
Judgment
Similarities and Differences
Problem Solving Analysis
Decision Making
Discriminating Observation
Arithmetical reasoning
Arithmetic Number Series
Coding and decoding
Syllogistic Reasoning
Visual memory
Relationship concepts
Verbal and Figure classification
NON- Verbal Series
Statement Conclusion
How to Prepare for SI?
No doubt that studying for SI posts not that much easy for the aspirant. But here we have mentioned few quick tricks that will help you clear the SI exam-
Candidates must read the current affairs and go through with 1-year test papers.
Candidates should read newspapers and watch news shows.
You must try to solve the previous question paper for qualifying for this exam.
Attempt mock tests regularly.
Revise the basic concepts at least two times.
Try to follow shortcut methods to solve numerical question.
After preparing everything, you can easily crack the several demo tests. You can also find online platforms to solve such mock tests.
Which skills, Tasks and experience do require to being a Sub Inspector?
The police office is a responsible personality. If you want to become a successful sub-inspector then you need to supervise quality, plans technical activities, and coordinate with their officers. Let's quickly have a look at tasks, skills.
Tasks of Sub- Inspector:
The following task that the police officer needs to follow-
Plan and organize the various activities for their area
Execute the departmental procedure.
Prepare a crime report
Maintain the departmental records and manage the administrative work.
Implement the amended laws and orders under their jurisdiction.
Learn the new techniques of police work.
Train the other staff and guide them
Evaluate the work of the subordinates.
Prepare a report of subordinate and monitor and keep control of their work and task.
Complete the documentary work and cooperate with seniors and prosecutors.
Establish new contacts
Collect and Handle the evidence
Follow order detention of witnesses
Follow the orders of senior officers
And much more
Knowledge:
Knowledge of law enforcement
Use of legal force
Follow ethical regulations
Learn various investigations methods and tricks
Learn the description of criminal behaviour and prevent crimes
Knowledge of military investigation
Apply for law and orders
Skills Required:
Investigate the case
Examine the crime scene
Manage staff. Motivate and give instructions to staff members
Ensure about laws and order
Hear both parties and then evaluate the case
Bring operational strategies for law enforcement
Develop an Investigation strategy in a productive manner
Additional Skills and knowledge:
Lead police investigations
Present evidence
Train new employees
Protect human rights
Drug Investigation
Note down situation reports
Knowledge of criminal law
Find security threats
Leadership quality
Conduct several research interviews
Detain offenders
Use personal safety equipment
Conduct police group discussions
Practical vigilance
Maintain safety in a public place
Operational communication
And much more
Pay Scale of Sub-inspector:
The average salary of the Sub-inspector is 35,400 per month. And if we talk about gross salary, then the average salary is 44k to 52k. The salary package depends upon the pay commission. Recent grade pay is sixth pay commission.
Conclusion:
Being a sub-inspector is one of the remarkable job profiles. Anyone who meets minimum eligibility criteria and has a physique can look after this job opportunity. Every year thousands of public sub-inspector is hired and if you want to get selected then it would be a great idea to start preparing a year before the next vacancies. We hope you become a sub-inspector and excellent job.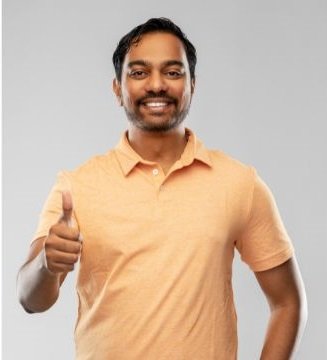 Rahul Kumar is a passionate educator, writer, and subject matter expert in the field of education and professional development. As an author on CoursesXpert, Rahul Kumar's articles cover a wide range of topics, from various courses, educational and career guidance.