Photography can be described as the art of taking pictures and makes you an extrovert. Passion for photography is essential for success. You have enough courage to travel the world with a camera and capture the little moments. If you are not passionate about photography and your photos, your enthusiasm will not infect others. To be a good photographer, firstly express your passion for living through your photos. Photography needs a lot of practice and hard work. So, if you are someone who uses your talent, then it`s high time for you to realize your capability and turn it into a profession. But before starting the photography, you need to understand about cameras lenses and their angles. You can learn photography on an academic level, so here are few tips mention that can be a  kick start for a photography career.
Benefits of pursuing a Career in Photography:
Most people start photography as a hobby and eventually, it becomes a passion. The field of photography has changed immensely in the last few years. It is not just the degree but the hard work behind the camera which makes an excellent photographer. Traditional photography only includes wedding's events but in recent years, the drastic change of technology created a huge demand for professional photographers. There are so many platforms available that can showcase your photography skills. You can be a food photographer, fashion photographer, wildlife photographer, sports photographer and many more.
How to become a photographer in India?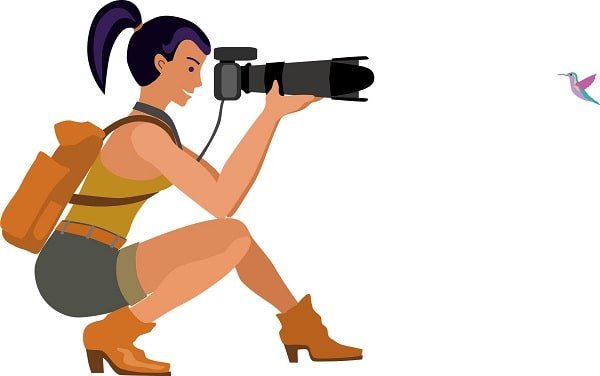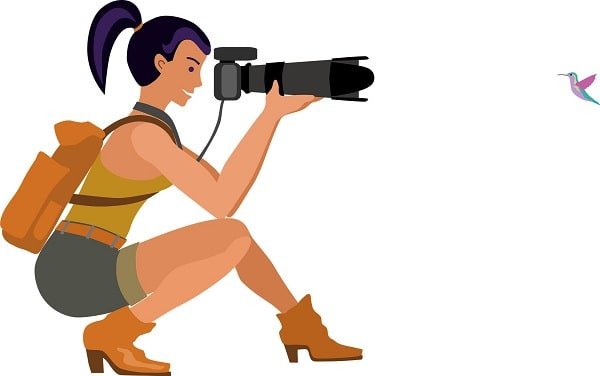 Some may have a perception that it is possible to become a Photographer without doing any professional course. But a formal course and training will help in this field and build a rewarding career. Here are some steps mentioned that you can follow to become a perfect Photographer-
Step: 1 Firstly Enrolled on a Photography Course
The prominent step is, taking a photography course as a career option. You need to understand the working of a camera that is steadily improving. The candidates must be expert in the theoretical and practical part of photography. The candidates can apply for the admissions different institutes or colleges which offer photography course. You can get a bachelors or Masters Degree in photography. Several institutes offer diploma course which may vary between 3 months and 1 year.
Step: 2 Understand the Basics
Photography is not just about clicking photos. It also includes some other aspects like assembling photography gear, basic knowledge of lenses, adjusting lighting, image editing software, exposure and printing.
People think that photography is about picking a camera and pressing the shutter button. But it is an art. You look for perfect lighting, using right gears and developing the photo you can imagine from the eyes. After enrollment in a college/university/institute, the candidate has basic knowledge of the working of a camera. The theoretical part will be easy for the aspirant to understand photography. At the primary stage, the candidate will have to learn the basic concepts. These basics concepts are dividing into three parts-
Framing knowledge: the camera's frame is divided into 3X3 equal rectangles. The first three frames are horizontal and the rest are vertical. It is the primary rule to understand the framing that is being clicked by using a camera. Simply, it is also known as mid-shot, Close- Up and Aerial Shot.
Speed of Shutter: the unit of measurement which decides how long the camera remains open whiles the picture clicking. It is also known as exposure time that creates dramatic effects by blurring action or motion.
Aperture: it controls the amount of light that is entering the digital sensor of a camera. it produces a more engaging image with an F-stop feature.
The photographer carried the various task, such as-
Choosing the right lenses according to the situation.
Fabricate Photography gear
Using advanced software to edit images.
Framing and Printing
Developing photographs
Capturing Random Photographs
Using Artificial lights
Coverts raw pictures into an original one
Exposure
Choosing up and setting up locations
Retouching the images
Researching new options
Step: 3 Do internships and take parts in competition:
Once you learn the basic, the next step is to follow is practice.  Photography Competitions and events can give you a chance to grow more and develop your skills. Such platforms recognize your strength and give you a lot of courage that you have acquired. The internships improve your work and also motivate you to take one step up. The candidates can also explore the world as a freelance photographer. Participating in Competitions will give you a chance with great exposure to the field. If you won such competitions, there are several opportunities open for your lifetime employment. Get framed canvas prints here.
Step: 4 create your ideal position:
After engaging in freelance work, you can work more to create your ideal position. A good photographer can do an experiment that allows them to gain skills from different areas. In the field of photography, you should cover a social event or taking pictures of a model. That will give you exposure as a fashion photographer or a candid photographer. Photography is a very vast field that is made of various domains. Some of them are-
Product Photography
Wildlife Photography
Fashion Photography
Modelling Photography
Nature and Landscape photography
Event Photography
Sports Photography
Freelance Photography
Fine Art Photography
Automobile Photography
Step: 5 prepare an impressive Portfolio
Mouth publicity can easily be turned into a marketing pamphlet. A portfolio, a website gives you a professional outlook. It showcases your skills, ability and communicates with the public. Having your blog website can increase your chance of getting noticed.  There are various online platforms websites available, where you can prepare your Portfolio with marvellous ideas. Here are mention some famous websites that are useful for you-
Folio HD
Portfolio Box
Smug Mug
Fabrik
ASCD
com
500 PX
Paula Kluth
Eligibility Criteria for becoming a photographer:
The candidates should clear the below-mentioned requirement-
The applicants must have cleared 10+2 in any stream from a recognized university or any equivalent institute.
Graduate degree holder, Diploma holders and Certificate holders in Photography courses is an added advantage.
More than academic qualifications the candidates have the skill and ability to capture pictures.
Skills and qualities required:
Passion for photography
Patience level
Technical Expertise
Concentration
Time Management
Software and computer knowledge
Communication Skills
Colleges and Institute list:
For Undergraduate Diploma/Degree in photography:
National Institute of design- Multiple Location
Jawaharlal Nehru Architecture and Fine Art university- Hyderabad
Delhi College of Photography- Delhi
National Institute of Photography- Mumbai
Mass Communication Centre, Jamia Milis Islamia- New Delhi
Sir J.J. Institute of Applied Art- Mumbai
Symbiosis School of Photography- Pune
Raghu Rai Centre of Photography- Gurgaon
Indian Institute of Digital Arts and Animation- Kolkata
For Postgraduate Diploma/Degree in Photography:
The Indian Institute of Digital Art and Animation- Kolkata
Sir J.J. Institute of Applied Art- Mumbai
Jawaharlal Nehru Architecture and Fine Arts University- Hyderabad
Jamia Milia Islamia- New Delhi
Asian Academy of Film and Television- Noida
Job opportunities:
Apart from the qualification, photography needs the necessary skills. The different job opportunities can take up are listed below:
Event and Concert Photographer: These photographers will have to get an offer of launching parties, ceremonies and events. The concert photographers are responsible for capturing a picture and collect each moment.
Advertising Photographer: these photographers are working in various agencies. These photographers are responsible for commercial advertising pictures.
Wildlife Photographer: these photographers need to capture various kinds of animals and birds. These photographers are connected with magazines and channel that covers the entire wildlife.
Fashion Photographer: if you have the skill to catch the beauty of a person that you should go with Fashion photography. This photographer works in various studios and outer locations.
Food Photographer: such a photographer clicks pictures in a studio with a joint kitchen. For exclusive shots, they choose multiclass hotels.
Photo Journalist: photographers can work as a freelancer. They maintain various pictures that are related to social issues.
Wedding photographer: these photographers are responsible for wedding occasions. They should handle the camera and takes a different angle shot.
Employment industry for Photographer:
A good photographer can find a variety of jobs with long term certainty. You can also run your studio. The top sector is mentioned here that hire the photographers
Newspapers
Studios
Magazines
Event Management Organisations
Advertising Agencies
Publishing houses
Industries Institutes
Pay Scale of Photographer:
This profession depends on ability and skills. The range of pay scale of photographers in different fields is describing below:
Wedding Photographer- 10,000 to 1 Lac per day
Fashion Photographer- Rs. 25,000 per month
Newspaper and Magazines photographer- Rs. 15,000 to 20,000 per month
Advertising Photographer- 25,000 per month
Wildlife Photographer- Rs 15,000 to 25,000 per month
The pay scale varies based on the profession, type of skills required and experience of a candidate.
Final Words
From learning about shutter speed to the role of different lenses, there are numerous things to learn in this journey of becoming a photographer. As if you are willing to be a photographer and want to work in a reputed industry, then pursuing a photography or filming course from a recognizable institution would be a better choice to help you get better salary packages in the upcoming future.