If you are someone who belongs to a science group in 12th standard and wants to become a doctor, then the dentist is a great choice. Out of so many different specializations in doctors, the dentist is one among them. Every year a lot of students enrol them in the dental course and become dentists successfully. The dentist is a doctor for your teeth. Just like any other doctor who is specialized in their own field, a dentist is specialized in oral health.
If you wish to become a dentist, then you are in the right place. Here we have provided you with some useful information about the dental course and how you can successfully become a dentist. It is not going to be an easy job, but if you are hardworking, then it is not going to be a tough job also. There are several colleges in India that offer BDS course or Bachelor of Dental Surgery course. This is the only course that will help you become a dentist in India.
Here in this article, we have provided you with all the useful information about how to become a dentist in India. It contains information about the eligibility criteria, job opportunities, pay and perks, entrance tests and finally, the best colleges in India that can help you become the best dentist. So, let us have a look at the details here:
Who is a dentist?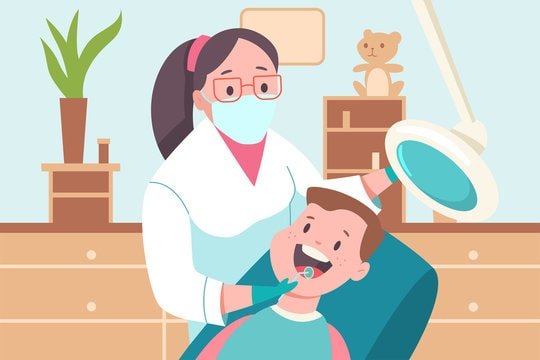 A dentist is an oral doctor who will prevent and also help in treating issues related to your teeth, cavity, gums, and all other problems related to your mouth like bad breath and others. There are a lot of things that a dentist does as part of the job, like repairing and preventing any kind of infection in the teeth, filling the cavities, removing the decays and many other tasks. After completion of your dental degree, there will be a number of posts that you can apply for. Along with teeth and gums in the mouth, the job of the dentist is to examine the neck, head, tongue, saliva glands, jaws and muscles around. They will look for any swelling or abnormality to make sure that everything is just fine.
You will have to work really hard if you wish to become a dentist and get your dental degree. The colleges or universities that you are choosing for dental degree matters, and hence you need to choose the best ones.
It is a course of five years, and out of five years, one year has to be a mandatory internship program. It is a paid internship, and so you will also be able to earn while you are still learning. The exams are conducted semester-wise, and you will have at least eight to ten semesters in a period of five years.
Eligibility Criteria:
It is very important that you meet the below eligibility criteria if you wish to get admission to the BDS course. Most of the colleges and universities in India will ask for the following eligibility criteria:
You should have completed your 10+12th standards from a recognized college or university in India. It is important that you have an aggregate percentage of 50. Anyone below
You can also have an equivalent degree from any recognized university.
It is important for you to have Biology, Physics and Chemistry as the main subjects in your 12th standard.
If you meet all these eligibility criteria mentioned above, then you can start checking out the admission process for the BDS degree.
Admission Process:
There is a specific admission process that is followed for getting admission into a BDS course, and here is the step by step guide for you:
You will have to clear the entrance exam for getting admission into BDS.
NEET is the only exam that is conducted all over India for getting admission into the BDS course.
For MBBS or BDS, the common entrance test is NEET.
The person who scores a good rank in this entrance exam will be able to get admission to the best college and in the course of their choice, BDS or MBBS.
Counselling sessions will be conducted so that you will be able to choose the college of your choice.
You will have three rounds of counselling so that you can try to get admission to a college of your choice.
Entrance Test:
For admission in BDS, you have just one entrance test. NEET is the only entrance test that can help you become a dentist in India. You will have to check out the online application process and fill in all the details. Once you are done filling the application and applying for it. You will receive the call letter for the exam. After the exam, results will be announced, and only the qualifying candidates will be able to get admission to a college of their choice. NEET stands for National Eligibility cum Entrance Test.
Job Opportunities:
After you complete your course of BDS and become a dentist, you will have several job opportunities coming your way. Some of the most popular opportunities include:
Oral Surgeons: The role of an oral surgeon is to correct any facial deformities, treat the tumors in the mouth, performing complicated extractions, and all other problems in the jaws and gums of your mouth. They perform surgeries related to these problems.
Orthodontists: Being an Orthodontist, you will have to check all the records of the patients, examine the medical history and make teeth models and help in the treatment of the patients.
Pedodontists: These dentists are the special dentist for oral care for kids.
Prosthodontists: This dentist helps in replacing the missing teeth, repair the teeth's structure, check for any deformation in the jaw and to make sure that the oral health is maintained well.
Periodontist: this dentist will take off the tissues and gums that offer complete support to your teeth.
Endodontists: They will be very helpful in treating root canal problems. They will also perform root canal whenever required.
You will receive all these jobs offers from different institutes, which include both government and private hospitals as well. You will have to make the right choice to make your career bright and shining.
Salary Structure:
The salary that is earned by a dentist depends on where they are working. In most cases, a fresher dentist will be able to earn approximately seven to eight lakhs per annum. But as you start gaining some experience and get more promotion, then you will be able to make up to 15 lakhs per annum. You need not always have to work for a salary at some hospitals. You can even start your own practice somewhere you like. That way, you will be able to earn more. The job of a dentist is a very respectable job. Along with salary, you will also be able to earn some extra perks if you are working in a government hospital.
Some best colleges for BDS:
Having good theoretical and practical knowledge of the subject is very important when you are studying a BDS course. It is not going to be an easy task. The subjects are as tough as an MBBS course, and hence you need to be very careful while choosing the college. If you choose the wrong college or university, then there is no point in doing your BDS course. If you are not aware of which are the best college in India, then here is the list of some of the BDS colleges:
Maulana Azad Institute of Dental Sciences, New Delhi
Faculty of Dental Sciences, IMS BHU
Faculty of Dental Sciences King George's Medical University, Lucknow
Government Dental College and Hospital, Nagpur
Dr R Ahmed Dental College and Hospital, Kolkata
Government Dental College and Hospital, Mumbai
Manipal College of Dental Sciences, Mangaluru
You can pick any college from the above list, and you will be able to get your BDS degree from the best colleges in India. That will also increase the chances for you to get good job opportunities as well.
There are many benefits that a dentist will be able to enjoy. When compared to the other specialized doctors, a dentist will have flexible timings, and hence you will be able to spend some time for yourself and your family. There will rarely be any emergency situation in your treatment process. There will not happen any major complications during the treatment process, and so you will be able to work without any worries. The best part about dentists is that you will always have good work. Oral care is very important for everyone, and people realize this fact very easily. That means there will not be any problem for a dentist to find more patients. If you are able to complete some specialization and be able to some cosmetic treatments like smile correction, etc., then you will be able to earn quite good.
So, this was good information about how to become a dentist in India. If you are aiming to become a dentist, then it is time for you to start your NEET preparation after you finish your 10th standard itself. Your 12th standard is going to be the foundation for your BDS or MBBS. Prepare well and get the best rank to get admission to one of the top colleges in India.