Being a news anchor seems like the most fascinating job that holds a hefty amount of responsibility. Being on television and telling the news to your viewers is not an easy job. It requires confidence, adequate delivery of news, and the ability to express the right thing effectively. Most people working in Mass Media start from an early age and learn lots of things.
Education is the primary aspect of a news anchor. Once you know about most of the topics, have completed an internship from a reputed media agency and have skills in mass communication, then you can have an excellent start. Harnessing such skills take time and there are very few who get cakewalk in this profession.
Anyone with good knowledge of history, the ability to debate and several other skills can become a new anchor. But, what's the procedure in India? What's the right way to get started? Well, these are some typical questions but here we are to help you. To Depict in easy words, here we made a complete guide to learn the essentials in one place.
From eligibility to career options, everything is covered with proper details. So, let's jump into it and learn –
Who is News Anchor?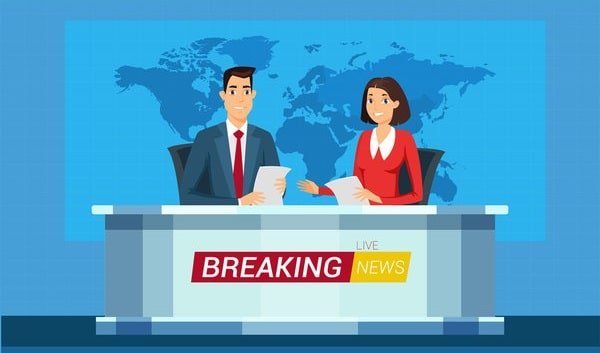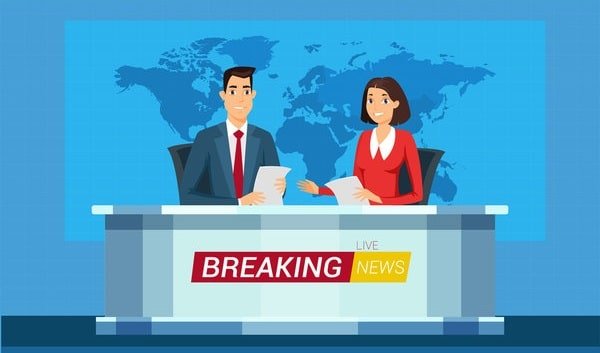 Sometimes the unwanted fact or the event happens in the country, so we need to understand what is going on around us. Thank our News channels to provide news of various zones. The Media system depends on the news Anchor which is also known as the backbone of the News channels. No doubt, the face of the channel and the field reporters both represent the entire channel. You can make a major difference by honest and unbiased reporting.
What is the eligibility Criteria for News Anchor in India?
To be eligible for a news anchor post, several things are required in a candidate. Thousands of students try to be news anchor but the journey starts from gaining experience. To begin, these are the few key things that you need –
To become a successful news anchor, firstly you need to choose the language in which you want to do anchoring.
Mostly, news anchor pursue a Bachelors Degree in Mass Communication, Journalism or Broadcast Journalism.
The rest of the News anchors pursue a PG Diploma in Mass Communication and Journalism.
To be a news anchor, at least you should have internship experience.
There are various skills required for Mass Communication. Such as Interview tricks and techniques, investigative broadcasting knowledge and research reporting.
Candidates with a graduate degree have a plus point when finding job opportunities.
The candidate who completes a master's degree program needs additional training in this field.
If you want to become a successful News anchor, then explore the world as much as you can. This will help you gain experience and get better at communication which is the most important part of a news anchor.
Entrance Exam:
Some universities and institutes conduct their entrance exam. The candidates are carried forward on the next step on their performance level. The enrolment procedure depends on the universities terms and condition. Some of the popular entrance examinations are below mention-
Indian Institute of Mass communication: IIMC Entrance Exam
Indraprastha University Common Entrance Test: IPU-CET
Jawaharlal Nehru University Entrance Exam: JNU-EE
Aligarh Muslim University Entrance Exam: AMU-EE
Jamia Millia Islamia Entrance Exam: JMI-EE
After passing the entrance exam, you have to go through a cut-off list. Most media companies hire skilful news anchors. Keep in mind that confidence is always the primary skill after having good knowledge. You have to be competitive so you stand above the crowd.
What are the basic skills required to become News Anchor in India?
Apart from the educational qualification, the candidates have a further skill that is below mentioned-
Confidence and Comfort Level: you should have enough comfort level to stand in front of the camera. It is the major problem that can be faced by many students.  If you showcase some news, so you need to be comfortable first. After that, you need to connect with your audience.
Remembering Skills: A news anchor also needs to transmit orally. If you can remember all news on tips so you don't want any written scripts. A good anchor needs to be able to convey the information properly which connects the audience.
Presence of Mind: A good news anchor can do multiple tasks like debates, interviewing a political leader or a celebrity, convey the superfast news and more. So, the news anchor needs to able to handle the situation, and have a strong presence of mind.
Bold personality: Nowadays, personality has become an important part along with the above-mentioned skills. Having and maintaining a bold personality can help you to stay in this field for the long term.
Impressive Communication Skill: A news anchors the main job is to communicate with the audience. You must have strong verbal communication. With this, you have to able to speak clearly.
Time management: A News anchor should be multitasking and will able to prioritize the work. Being an anchor means, you should complete your task before deadlines.
Leadership: The show host is a respectable post and comes with various responsibilities. They work on the front foot and handle the broadcast as well.
Further Skills: A superior news anchor has good editing and research skills, the ability to tolerate high pressure, need to be the best in understanding, need to present him/her with perfect body language.
Among these skills, you can find that confidence is on top because being able to comfortably talk with anyone is hard. When you are a news anchor, you might have to put sensible news to viewers and not being able to deliver news in the right manner is quite a bad thing.
Job opportunities for News Anchor:
There are various careers related to the News Anchor. We have mentioned some major job roles in the field of news Reporter:
Technical Writers: the technical writers are responsible for instruction and technical information. They also collect technical data from various sources.
Editors: It one of the top-notch post. Editors rewrite the entire story, prepare the edit copies and correct the errors words in the story.
Broadcast Technicians: Many types of equipment related to Broadcasts, movies and recordings, radio programs are maintained by the Technicians.
Video and Audio editors: the editors usually take the raw footage of the entire scene. They should use digital editing software to present the original clip. Many industries, advertising companies and broadcasting team hire such editors.
Announcers: Apart from the other job roles, it is the most important category. You can be a sports reporter, business reporter or entertainment reporter.
These are a few of the popular job opportunities that you can seize after pursuing a mass media course from a reputed institution.
Employment industry for News Anchor:
The job of an anchor or a field reporter is very challenging and exciting. In this field, the candidates get to chance to meet famous personalities and have the offer to interact with them. In this job role, you have to collect informative data which is authentic and proven. It is not just the job; it also gives you a smart status and lots of reputation. We are mentioning some top industries in which a news anchor work
A News Anchor can work in Radio and Television Broadcasting field.
They can also be a part of teaching as a journalism lecturer.
If you are a good news anchor, then you can provide informative service in various departments.
A news anchor can be a publisher or join the newspaper office.
A news anchor gets impressive salary packages based on the skills he/she have. So, these are a few of the options you can look after.
Top Recruiting Companies for News Anchor:
TV Today Network
TV18
HT Media
Entertainment Network Ltd.
Eros International Media Ltd.
India Today group
Star India
Asian News Channel Pvt. Ltd.
Coleman, Bennett and Co.( the Times of India)
Pay Scale of News Anchor:
The salary of the news anchor or reporter is very attractive and lucrative. The average salary for a news anchor can begin from 6-lac per year. And the average salary of a news anchor can begin from 50,000 per annum. Your work experience and ability decide the estimated salary.
In today's era of communication and technology, everybody wants to connect with the world. this is one of the modern career options that provide long-lasting success. Getting success in this field is based on the news channel you choose; how much people take interest in your show and more.
Conclusion
Once you are selected in a news agency, there will be few other job profiles that you might get on this journey. All those job profiles are about to increase your confidence and help you get better at communicating with people. We hope you complete this journey and become a responsible news anchor.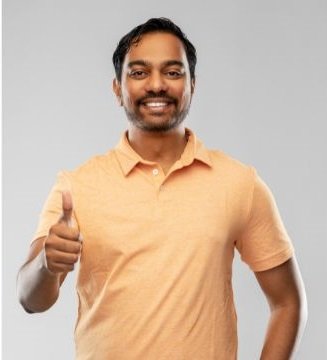 Rahul Kumar is a passionate educator, writer, and subject matter expert in the field of education and professional development. As an author on CoursesXpert, Rahul Kumar's articles cover a wide range of topics, from various courses, educational and career guidance.