One of the toughest educations is MBBS, and if you have an aim to become a doctor, then you will have to become a bookworm. The profession of a doctor is one of the noble professions in the world. This is the only profession that gets a chance to save someone's life. You will have to do a lot of hard work to become a doctor, and it is not going to be an easy path for you. Right from the beginning of your education, you will have to plan it.
There are many specializations available for a doctor to choose like Gynecologist, Pediatrician, Oncologist, Cardiologist, Obstetrician, general physician, Orthopedic, Dermatologists, Hematologist, Nephrologist, Pathologist, Physiatrists and many other specializations are available. One of the most popular specializations that many people choose is Cardiologist. A heart specialist is called a Cardiologist, and their duty to work on those people who need special heart care.
If you are also planning to become a Cardiologist, then you are in the right place. Here in this article, you will be able to understand more about how to become a Cardiologist, how and when to start your preparation for it, how long does it take and what will be your role as a Cardiologist. All this information can help you in making the right choice and also start your preparation towards your goal.
About Cardiologist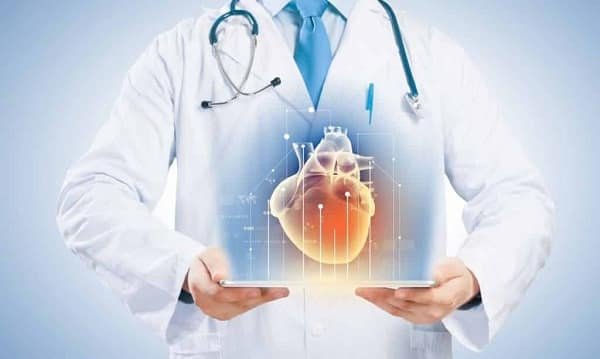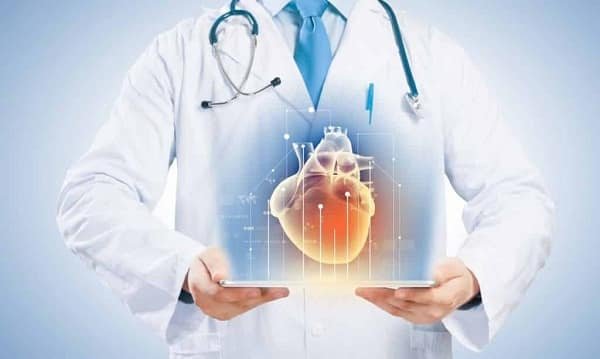 A cardiologist is a doctor who gets specialization in treating diseases related to heart and other heart complications. As a Cardiologist, you will be able to treat congenital heart defects, coronary artery diseases, heart failure, and valvular heart diseases. These doctors only treat patients who are already having a heart-related problem or had any problem in the past. They will look into the present scenario and will be able to predict if there are going to be any future problems. Just like any other specialization, even Cardiologist has different specializations; a child cardiologist is different from the one who deals with the adult cardiologists. If you are very passionate about making a career as a cardiologist, then it is one of the best jobs as a doctor. You will be able to save a number of lives. A cardiologist will be able to diagnose, manage and prevent any kind of cardiovascular diseases in future.
How to become a Cardiologist?
The first question that comes to everyone mind when they are planning to become a cardiologist is how to become a cardiologist. You will have to start the process once you complete your 10th standard itself. That is when you will be able to achieve your goal of becoming a cardiologist. So, here is a step by step guide for your education towards becoming a cardiologist.
Once you complete your 10th standard, you will have two groups to choose from. One is Mathematics and the other Biology. If you wish to get into medical college, then you should opt for biology and not mathematics.
You will have to complete your 12th standard with at least 60 percent marks. That makes it easy for you to get into MBBS.
To get admission into MBBS, you will have to clear the entrance exam. Many different entrance exams like EAMCET, NEET and other exams are conducted to get into medical colleges. MBBS is going to be a five and a half years course, and out of that, one year has to be an internship program.
In order to become a cardiologist, you will have to complete your post-graduation degree as well. You need to pursue an MD or Masters in Doctors. To get admission into MD also, you will have to give your entrance test. There are a number of entrance tests conducted in India like BHU MD, NEET-PG, Jawaharlal Institute of Postgraduate Medical Education and Research Entrance Exam, Delhi University Post Graduate Medical Entrance Test and many other entrance tests. It is important to crack these entrance tests to get admission in the post-graduation course. It is going to be a three years course. You will have to pick your specialization at this stage. You need to choose Cardiology, and that is when you will become a cardiologist.
You should now complete the DM (Doctorate in Medicine) if you wish to become a Cardiologist. You will get the license from the Medical Council of India. This is again a course of three years. You can apply for the job of Cardiologist at various institutions and start your practice.
Job Opportunities:
When it comes to job opportunities, you will receive several job opportunities from both government and private hospitals. It will take almost 11 and a half years for you to complete the education that can help you become a Cardiologist. You will also receive offers from cardiology clinics and specialist hospitals in your place.
You will have different job profiles to choose from after the completion of your course.
Cardiology Surgeon: If you have ever seen or met a doctor who always does heart surgeries or surgery to blood vessels, then that doctor is a Cardiologist. You will need a lot of training and practice to reach that stage. Without a medical license, you will not be allowed to become a surgeon.
Interventional Cardiologist: This doctor will be responsible for creating a few types of cardiovascular diseases and heart-related problems. This process of treatment is called Catheterization.
ECG (electrocardiographic) Technologist: Some people with heart-related issues will have an irregular heartbeat or arrhythmias problems. These technologists will help the doctors to assess these problems during the treatment and diagnosis process.
Cardiologic director: this is the highest position that you will be offered when you are working in the Cardiology department. You will be the director of the department and lead it. You will be responsible for the other staff and doctors in the Cardiology department. You will have to help a few doctors who are unable to make the right decision while treating any critical condition.
Interventional Cardiologists: An Interventional Cardiologist will perform more functions than what an invasive and non-invasive cardiologist can perform.
Invasive Cardiologists: If there is any blockage in the arteries, your Invasive Cardiologist will be responsible for the diagnosis of this kind of problems.
Apart from these, there are many other job roles that you will have to perform if you complete your Cardiology course. If you do not wish to get into any government or private organization, then you can have your own practice at your own clinic. It is going to be an interesting and easy job for you.
Salary:
The salary of a Cardiologist is going to be very high. Just an entry-level Cardiologist will be able to earn something between 10 lakhs and 12 lakhs. If you gain a few years of experience, then you will be able to earn much better. You can earn between 20 lakhs to 40 lakhs per annum based on your experience. If you are appointed as a Cardiologist in a government hospital, then you can earn up to Rs 1,00,000 per month, but you will receive extra perks as a government employee. The income of a doctor is always high and good.
Some courses to take up:
Here are some courses that you can choose from for your post-graduation are:
B.Sc in Cardiac Care Technology
Diploma in Cardio Vascular Technology
DNB Cardio-Thoracic Surgery
Doctor of Medicine in Cardiology
M. Ch Cardiovascular and Thoracic Surgery
M. Chin Cardiology
Master of Science in Cardiological nursing
PG Diploma in Clinical Cardiology Course (PGDCC)
Post Graduate Diploma in Community Cardiology
Any course from the above list can help you reach your goal. You will have to choose this specialization during your post-graduation.
Some of the best colleges in India to become a Cardiologist:
Whether it is a Cardiologist or any other specialization that you are choosing, it is very important to make sure that you are getting admission to one of the top colleges for Cardiology. Getting an MMBS seat, is not going to be a big problem as there are at least one or two medical colleges in each city and district in India. But your MD and DM are very important, and choosing a good college can be a tough job. Some top institutes select students from the top colleges and hence try to get the best score in the entrance test and get a seat in the best college.
Here is the list of some of the best colleges in India that offer Cardiology specialization:
All India Institute of Medical Sciences (AIIMS), New Delhi
Amrita Institute of Medical Sciences and Research Centre
Annamalai University, Tamil Nadu
Armed Forces Medical College (AFMC)
B.J. Medical College, Ahmedabad
Central Drug Research Institute, Lucknow
Christian Medical College, Vellore (CMC Vellore)
D Y Patil University, Navi Mumbai
Dayanand Medical College and Hospital( DMCH), Punjab
Jawaharlal Institute Postgraduate Medical Education & Research (JIPMER)
Mahatma Gandhi Medical College and Research Institute, Pondicherry
Neigrihms, Shillong
Post Graduate Institute of Medical Education and Research, Chandigarh
Pt. Bhagwat Dayal Sharma Post Graduate Institute of Medical.
So, these are the colleges from which you can choose a college for completing your MD in Cardiology. All the information that has been provided is as per the needs of the students who aspire to become Cardiologist. Just go through all the information, and then finally, you can make your choice whether Cardiology is the best or not for you.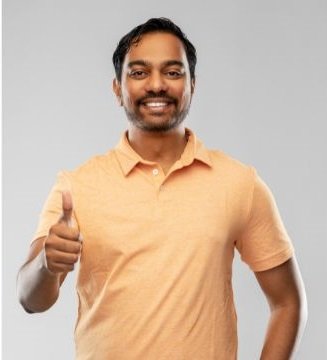 Rahul Kumar is a passionate educator, writer, and subject matter expert in the field of education and professional development. As an author on CoursesXpert, Rahul Kumar's articles cover a wide range of topics, from various courses, educational and career guidance.