Do you know who a nutritionist is? The other name of a nutritionist is Dietician. He is a person who is engaged in providing proper food charts to the patients. They are available in many hospitals and clinics. If you have some health-related issues or having digestive problems, you need to contact a nutritionist who can guide you in the best possible manner. A nutritionist is a medical professional who suggests some healthy foods to maintain good health. They have good knowledge about the foods that make excellent health.
On the other hand, you should know a fundamental difference between a nutritionist and a dietician. A dietician focuses on food management, whereas a nutritionist focuses promoting of health through healthy and balanced foods. Both are related to the same field, but they have different patterns of work. If you want to pursue your career in nutrition, you have ample scopes. You have to carry out immense research work on the subject from time to time. This will keep you updated, and you can advise the patients properly. In the modern world, there is a great demand for a nutritionist. It will be a great decision if you want to become a nutritionist.
Educational qualifications required to become a nutritionist: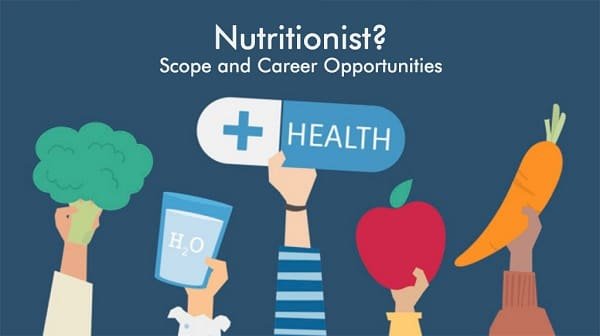 If you plan to become a nutritionist, you have to attain specific academic qualifications. In the following lines, you will know about the qualifications.
You have to complete your 10+2 with science stream from a reputed board. You must have biology as a mandatory subject.
Once you complete 10+2, you have to enroll in a college to pursue B.Sc in Food Science, Home science, and Nutrition. It is an essential part of the course.
If you wish, you can also pursue a Master's degree in Food science, Home science and Nutrition. This will open much more options and scopes before you. You can make a remarkable career with it. However, the essential part of the course is the internship program. You have to conduct an internship program after the completion of the system. This will give you better exposure and options.
Skills required becoming a nutritionist:
In addition to this, you must have some skills that will make you unique. In the following lines, you will learn about the primary skills of a nutritionist.
You should always have better organizational skills. It is vital.
It would help if you held the ability to work under a team. To be specific, in a team, you will have different members who have different mindsets.
It is also vital to see that you have a keen interest in the subject. If you do not love the subject, you cannot become successful or a professional.
Always try to understand the mentality of the patients. You must know that patients from different backgrounds will come before you. You have to deal with them individually.
Categories of Nutritionist:
You can become of nutritionist. It depends upon you, which one you would choose. Here are some of the best ones.
If you want to become a food service nutritionist, you can work in school cafeterias, restaurants, and similar other places. As a food service nutritionist, you have to conduct frequent audits and inspections on the kitchen to check the food quality.
You can also become a clinical nutritionist, who will be engaged in various clinics, hospitals, and associated with physicians. You have to give proper advice to the patients.
You can also choose a public health nutritionist profession for guiding and making aware the general public. It is a great duty that you have to perform.
Suppose you want, you can also become a sports nutritionist. In this part, you have to work with the athletes and sports personalities and guide them with a proper diet. This will help the sportsperson to perform in a better manner.
Apart from this, you can also select to become a pediatric nutritionist, consultant nutritionist. They also have a bright career, and you can earn a lot of experience in this field.
Steps to become a registered dietician:
You can also become a registered dietician. To become this, you have to follow some steps.
You have to complete B.Sc in Food Science, Home Science, and Nutrition. This is the primary stage.
If you wish, you can also pursue a post-graduation degree in Food Science, Home Science, and Nutrition. This will open much more options before you.
Once you have done all these courses, you have to undergo an internship program of six months from a multi-specialty hospital. This is mandatory. It is also okay if you also complete a six-month full-time internship program in a multi-specialty hospital.
Prospects as a nutritionist:
It would be correct to say that you have enormous options as a nutritionist. If you complete the scope, you can choose many options. If you perform well during the course, you can also get a chance to serve in a good hospital. Through this, you will get in touch with numerous people who have massive exposure in this field. It will be nice to know that most young people select this profession because of its immense opportunities and scopes. You can enjoy your work to its fullest.
You can work in many nursing homes and clinics.
You can also get the chance to work in many fitness centers as a consultant nutritionist. You have to guide the people about healthy lifestyles.
Many wellness centers, health product companies also look for a professional and good nutritionist. If you get a chance, you should join it.
However, many Government organizations publish advertisements for nutritionists. You can apply for those jobs. It is a secured job, and you will be entitled to get a pension after retirement.
Apart from all this, you can open your clinic and work independently. This will help you to learn more about the subject.
What are the pros of becoming a nutritionist?
If you are interested in becoming a nutritionist, you should be well-aware of the pros and advantages. Although everything has some cons, this profession still has few cons.  The main pros of becoming a nutritionist are that you will get flexible working hours. Through this, you can easily maintain your family and professional life. It is a beautiful profession in all aspects. On the other hand, this profession is said to be highly prestigious and honored.
It can be a perfect profession for women who had to balance between family and career. If you are women, you can choose this profession. You can join the work or can work independently. It is a great advantage. However, it is best and friendly if you get a license to work as a nutritionist. This will make your job much secure and stable.
The only cons that have been known so far are that you have to stay updated on the latest foods habits to easily treat the patients and provide them valuable information. It is the main disadvantage.
Salary of a Nutritionist:
Here comes the vital part that you must be eager to know. To start with, the profession of a Nutritionist is prestigious and sophisticated at the same time. If you are a fresher, you can get an initial salary of INR 30,000. This may increase as per your experience and performance. It is found that the private hospitals in India provide good wages to their nutritionists. Apart from this, they also get other perks and benefits that make their job much exciting and promising. You can earn more and unlimited if you open your clinic.
Tasks performed by a nutritionist:
You should know about the tasks that a nutritionist performs.
As a nutritionist, you should have proper knowledge about the nutritional values of the food items.
You have to advise the patients and their family members about their diet.
You have to promote and give proper stress on the food value of the healthy items. It is an essential part of the job.
You have to spread the awareness among the people to follow a healthy life and healthy diet.
Best Colleges in India on Nutrition sciences:
Now you will learn about the best colleges in India on Nutrition. It will be good to know about these colleges. These colleges are run by top faculties who have earned and gathered good experiences and knowledge about the subject. You can learn a lot from them. Here are some of them.
AIIMS Delhi
J Medical College, Ahmedabad.
CMC Vellore
Armed Forces Medical College, Pune
Central Drug Research Institute, Lucknow
DY Patil University, Navi Mumbai
Bhagwat Dayal Sharma Post Graduate institute of Medical.
Conclusion:
The profession of a nutritionist is good and noble. You can gain a lot of prestige and honor. If you have the zeal to become a nutritionist, you should take the urge to make your dreams come true. In the present world, you will get ample scopes to fulfill your ambitions. You can make a successful career with the job of a nutritionist.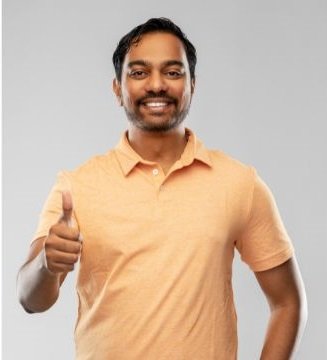 Rahul Kumar is a passionate educator, writer, and subject matter expert in the field of education and professional development. As an author on CoursesXpert, Rahul Kumar's articles cover a wide range of topics, from various courses, educational and career guidance.