Loco Pilot is a great career option for those students who are looking for a government job and those who are looking to enter the Indian Railways. The job has a great reputation and if you are willing to enter a government job then this can be a great option for you.
In the article, we will be talking about the different aspects that will help you know how you can become a Loco Pilot in Indian Railways. So, if you were searching for legit information about the examination, eligibility criteria, and various other things about becoming a loco Pilot, this article will be a worthy read for you. Spend a few minutes on the article and know how you can serve Indian Railways as a Loco Pilot.
Eligibility Criteria & other prerequisites for becoming a loco pilot in India
Before planning to become a Loco Pilot, it is essential that you know all about the minimum eligibility criteria for the post and the educational qualifications that you should possess as an ideal candidate for the Loco Pilot job profile. Have a look at these criteria and then decide whether you are eligible for the post or not.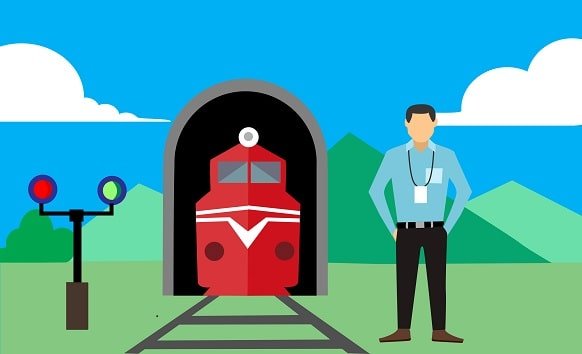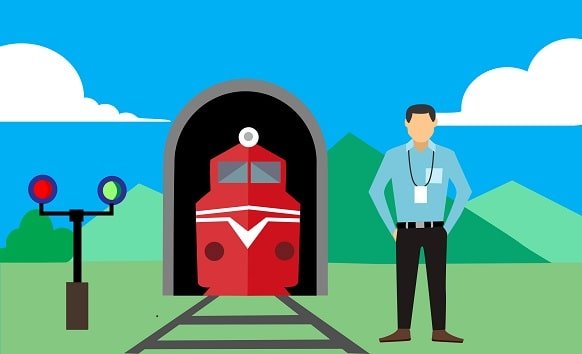 Educational Qualification& Minimum Age limit
The candidate should have the matriculation or its equivalent.
Apart from this, we will suggest you to once have a look at the eligibility criteria from the official website of Indian Railways. BY doing this, you can easily check whether you are eligible for the post or not.Commonly this is the minimum educational criteria for the Loco Pilot along with the different types of job profiles in the category.
Additionally, the candidate should be in the range of 18-28 years to apply for the loco pilot job.
So, keep these points in mind and if you fulfill all these criteria, you can apply for the job right through.
How to apply
Now once you are aware of the minimum criteria to meet for applying for the job of Loco Pilot, it is time to know about the application procedure. Let's have a detailed look at the application procedure and the recruitment process that you should undergo for the Loco Pilot job.
The LocoPilot selection is based on two major things, one is your educational background and the other one is the score in Loco Pilot RRB Examination. The question paper consists of 120 questions which are divided into different categories and subjects. You will get 90 minutes to complete the exam after which you will be eligible for the post of Assistant Loco Pilot job.
After clearing the exam, you will be called for document verification and interview.
One thing that you should keep in mind is that the Railways do not recruit Loco Pilots directly, and you need to apply for the post of Assistant Loco Pilots that will help you to enter Railways and then promote as usual for the Loco Pilot.
Syllabus of the exam
Now, let's talk about the syllabus and topics that you need to prepare for the Railway Assistant
The topics that you should be preparing for the exams are:
General Awareness
Arithmetic
General Intelligence
Reasoning
General Science
Technical Ability
How to prepare for the exam
Once you are aware of the subjects and exam pattern of the ALP RRB examination, now it is time to know a bit more about the syllabus and preparation for the exam. So, spend a few minutes on this section and know how you can prepare for the exam and crack it.
Under General Awareness, you need to prepare for
Current Affairs
Books & Authors
Awards and Honors
Budget, five-year plans
Government policies
National And International Organizations
Abbreviations
Under Arithmetic
Number system
Decimal Fractions
HCF
LCM
Percentage
Ratio and Proportions
Time and work
Averages
Profit & loss
Algebra
Under General Intelligence
Figures and Pictures
Analogies
Judgement
Problem solving
Arithmetic reasoning
Relationship concepts
Verbal and Figure classifications
Visual memory
Under Reasoning
Verbal Reasoning: Number series, Coding-decoding, Arithmetic reasoning, number ranking.
Non-verbal reasoning: Mirror images, cubes and dices, grouping.
Under General Science
Physics
Environmental studies
Chemistry
Under Technical Ability
Rolls and cables
Electrical concepts
Magnetism
Motors
Transistors
Digital Electronics
Thermo dynamics
Turbo machinery
Metallurgy
These were the few topics that you need to prepare for the ALP exam conducted by Railways. IN order to prepare for the exam flawlessly, we will suggest you to try your hands on the online and offline coaching institutes that will help you prepare for ALP along with several other government sector entrance exams with ease.
In case you have enough experience to solve these problems and are looking for some other way to prepare for these examinations, we will suggest buying a reliable book for these exams. The Indian market is full of books that prepare you well for these competitive examinations. You can either buy a book from the local book store or search the internet for a soft copy of the book for better reach and usability.
You can also opt to join the online ALP preparation group on social media to get more information, tips, tricks along with preparation material for the upcoming examination. In all, you can easily prepare for the ALP examination by having a clear thought in mind and choosing the right preparation way for the post of Assistant Loco Pilot in Railways.
The job role of a loco pilot
After you have become well aware of the examination and entrance examination of Loco Pilot in Railways, now let's have a brief overview of the job role that a loco pilot and subordinates have to perform. For this, you need to know about the different categories of Loco Pilots. So, have a look at them and then decide whether this is the right job profile for you or not.
He/She is the in-charge of the Mail or express train and has to serve the trains that travel long distances. Typically, they work in shifts. They are designated for certain kilometers and change shifts from different stations.
Loco Pilot for the passenger trains is the in-charge of the train that travel for short distances. Unlike the loco pilots of express trains, they do not work in shifts and returns with train to the base stations.
Like the mail and express trains, Loco pilots for the goods trains also travel for long hours and distances. Likewise, they serve in shifts and return to the base station after serving till the predefined station.
The role of Assistant Loco pilots is to assist the superiors and make the transition smoother when they change duties. Typically, this is the post you are hired by the Railways. After clearing the ALP exam and serving the post for a few years, you can be promoted to a loco pilot in any of the above-listed categories.
Ideal characteristics that a loco pilot should possess
Like many other government and private job profiles, the Loco pilot job also has some ideal characteristics that a candidate should have in order to be a successful loco pilot. Some of these characteristics are listed here, have a look at them and try to fulfill them to become a better loco pilot and get a better career in railways.
The first quality that you should have as a loco pilot is time management. It is extremely essential for a loco pilot to be on time. The scheduled train status and the way the railway works depends heavily on the time. So, it is essential that you consider time management extremely important to work accordingly.
Another characteristic that you should possess as a loco pilot is patience. Every job needs patience and with a calm mind you can take better decisions, so be sure to see things more positively and apply this to your work too.
Quick decision-making ability
As a loco pilot, it is essential to make a decision by looking at the current scenario. By this, it will be made sure that the loco pilot does not take any wrong decision that can sake the reputation of railways. The quick decision also refers to the right decision making with the least resources possible. IF you have this ability in you, you can become an extremely successful loco pilot.
You should get perfection to work, time management, better decision, and a clear mind can help you achieve this. So, if you are looking to become a successful loco pilot, you should provide your 1005 to work to enhance productivity.
Lastly, the knowledge of the related technology is a must for the loco pilot. The more skilled you are, there will be more chances for you to become a better and successful loco pilot.
BY having these four qualities, you can be assured of getting better success in the job and find peace and balance at your job. Additionally, these qualities will help you earn better popularity and timely promotions.
Salary
The salary of a loco pilot depends on his experience and the post/category he serves. Typically, the salary grade is 5200-20200, Grade pay 1900. So, it is a great job profile with a decent amount of salary.
Conclusion
These were the different points that you need to know as an ideal candidate for the Loco Pilot Job. And as there is not direct recruitment for the post, we will suggest you to keep practicing for the Assistant Loco Pilot and then prepare for the departmental exams and promotions to become a Loco Pilot in Indian Railways. So prepare well and clear the ALP exam to get your dream job.