Science is one of the most interesting subjects for many people. You will be able to learn a lot of new things with the help of science. If you are someone who has a lot of love for science and wants to become a doctor, then this article is for you. Many people love the profession of a doctor. There are so many specializations available for a doctor to choose from, and one of the most popular specializations is Gynecologist. It is a science that deals with the female body and the reproductive system. MBBS is common for every doctor, but based on your interest, you will have to choose from M.D. or M.S. specialization.
There are many things that you need to keep in mind if you wish to become a Gynecologist in India. The journey of becoming a Gynecologist is not going to be an easy task. You will have to do a lot of hardwork if you wish to become a doctor. You will have to spend a lot of time just studying. There is a lot that you need to learn as part of your education. You will be able to save a lot of lives, and hence there is a lot of importance given to these people. So, if you wish to become a Gynecologist, then this article can be very helpful for you. You will be able to find most of the useful information that you need to know before you start your preparation.
Who is a Gynecologist?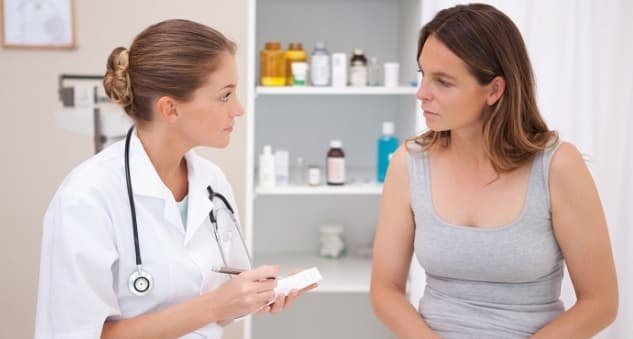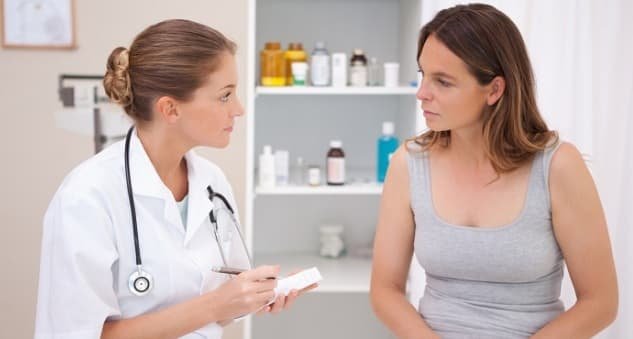 A gynecologist is a specialization after MBBS, and one who successfully completes their course and becomes Gynecologist will deal with treatment and diagnose diseases related to female both. The process of treatment includes both surgical and medical as well. By the time you complete the course, you will be specialized in three different fields:
Gynecology for female health issues.
Obstetrics for delivery and pregnancy process.
Reproductive Medicine
Along with the theoretical knowledge, a gynecologist will have to a specialist in performing surgeries as well. That means a gynecologist is both a medical and surgical specialist for women. There is always a high demand for gynecologists, irrespective of which hospital or organization you work for. This is one of the noble professions as you are going to guide and help women during their pregnancy process. Gynecologists are the most respected doctors. So, here are some more details about Gynecologist for you.
Eligibility Criteria:
The following are the eligibility criteria for those who wish to become Gynecologists. You should make sure that you are meeting all the eligibility criteria.
You should have completed your 10+2 from a recognized college in India. You should have at least 60 percent marks to get admission to one of the best college for further education. If you don't meet the cut-off, then you may not be able to get a good college.
You should now take the entrance test for under graduation, which is NEET UG or other P.M.T. conducted by the state government. There are many entrance tests that are conducted to get admission into MBBS. This entrance test is conducted every year, and lakhs of students take this entrance test and hence you will have to make sure that you are preparing very well to get a good score and rank. You will be able to get admission to a good college or university only if you have the best score.
Once you clear the entrance test, you can attend the counselling process and get admission and complete MBBS. It is going to be a six-year program, which includes the one-year internship program as well.
After you complete your MBBS, you will have to take the NEET PG entrance test. This is one of the toughest exams for any student.
Once you clear the exam, you can get admission in M.S. or M.D. This is where you will have to make your choice of specialization, and you can select Gynecologist here. The course is for three years, and you will have to do your three years internship senior residency after you complete the M.S. or M.D. course before you start your independent practice at any hospital or individually.
Once you complete this course, you will be able to Gynecologist. You can also go for further studies like D.M. if you wish to study further. It is not mandatory, but the doctors with the deeper educational qualification will be able to get better jobs.
Various courses in India to become a Gynecologist:
There are many different Post-graduation courses in India that can help you become a Gynecologist in India. You will have to make the right choice as per your interests. Here are some of the best courses that you can choose from if you wish to become a Gynecologist in India:
Post Graduation Diploma in Gynecologist and Obstetrics, which is a two-year course, and you should have completed MBBS for admission in this P.G. course.
Master of Surgery (M.S.) in Gynecology, which is also a two-year course, and you should have completed MBBS for admission in this P.G. course.
Diplomate of Medicine (D.N.B.) in Gynecology, which is also a three-year course, and you should have completed MBBS for admission in this course.
Doctor of Medicine (M.D.) in Gynecology, which is also a three-year course, and you should have completed MBBS for admission in this P.G. course.
Certificate course in Gynecology and it is a three months course. You should have BUMS / BHMS / BAMS for getting admission to this certificate course.
Internship Program:
Once you complete your MBBS course for five years, you will have to do an internship of one year. This is a mandatory internship for every MBBS graduate. This internship process is called residency. It is a paid internship, and so you need not have to worry about it.
After your post-graduation courses like M.S. or M.D. also, you will have to undergo an internship program for three years. Usually, the time that is given for internship after MBBS is used for the preparation of the NEET PG level entrance test by many students. The internship after post-graduation is very important. This program helps to gain real-time experience on the subject. This three-year internship program is called as Senior internship. You will have to do it in any medical institute or hospital to get real-time experience by assisting the senior doctors. You will gain experience in surgeries, etc.
Fee Structure for MBBS and MS:
As we all know, you can become a gynecologist from any government college or private college. If you have any budget constraints, then you will have to work really hard to crack the NEET UG entrance test and get a good rank. Only a good rank will be able to fetch you a seat in the government college. The fee structure of a private college for an MBBS program is very high, and it can hard for many people to meet the requirements.
If you wish to get the MBBS from a government college, the fee is going to be somewhere around three to four lakhs for five years course. This amount does not include your food and hostel cost. It is just what you are going to pay for your college tuition fee. But if you go for a private college, then it is somewhere around Rs 50,00,000 to one crore. There are a lot of donations that you will have to pay if you wish to get admission to the college.
The MD or M.D. in Gynecologist is a three-year program, and it will cost you around Rs 1,00,000 to 1,50,000, but this is again only for a government college. You will have to pay pretty high for a private college to get an M.S. or M.D.
Job Roles and Responsibilities:
Being a Gynecologist, you will have several roles and responsibilities like:
You should be able to interact well with the patients to find out the actual problem or issue that patient is facing.
Make a note of the symptoms of your patients for a better analysis of the situation.
As Gynecologist, you will have to perform surgeries as and when required.
You should be able to provide better tips for good health as you are going to deal with an adult and a baby at the same time. So, the health of both the persons is very important for you.
Keep track of the progress of your patients, especially those who undergo surgery or critical treatment from you.
You should be able to refer other best doctors in the field if the condition of the patient demands.
This is just a small set of roles and responsibilities that we have listed here. Apart from these, you will have to perform other duties as well, as per the demand of the patient and situation. There is never a particular set of duties.
Career Opportunities:
When it comes to career opportunities, with increasing health issues in women health, there is always a need for a Gynecologist. Depending on the complexity of the issue, people do not visit any general physician these days. They opt only for specialists, and Gynecologist is the specialist that you will need when you have health issues related to the female body. Also, gynecologists deal with pregnancy and delivery, and hence a Gynecologist has a high demand. You will receive job opportunities from private hospitals, government hospitals, educational institutions, or you can even start a practice of your own. When you have the right senior residency practice, then you can start your individual practice to earn more income.
Salary:
When it comes to the salary part, the salary of any doctor is pretty high. Along with a chance to serve the people, you will also get a chance to earn pretty well, right from the beginning itself. Everyone always needs a doctor, and it is almost impossible for any women to survive without the help of a gynecologist at least once in her lifetime. So, the career opportunities and the opportunity earn is always high for a gynecologist. In the beginning, a Gynecologist will start earning Rs 30,000 to Rs 50,000 per month. This is just nothing because as you gain good experience, you will be able to earn a lot more than this. You can earn one to ten lakhs per month, and that can go up to one crore per year. So, it all depends on how hardworking you are and your skills as well.
Some best colleges for Gynecology in India: 
When looking for the best education, you should also look for the best colleges and universities. Not all the colleges that offer you a course can guarantee you a good education. But with so many medical medicines, it is not going to be an easy task for you to look for the best colleges for becoming a gynecologist in India. So, here we have listed some of the best colleges, universities and institutes. These are the best and provide high-quality education to the students. Here is the list:
All India Institute Of Medical Sciences, New Delhi
Andhra Medical College, Visakhapatnam, Andhra Pradesh
Annamalai University, Tamil Nadu
Armed Forces Medical College, Pune, Maharashtra
B. R. Ambedkar Medical College, Bangalore
Baba Farid University Of Health Sciences, Faridkot
Christian Medical College, Vellore
D. Y. Patil Medical College, Mumbai
GMCH (Government Medical College And Hospital), Chandigarh
Institute Of Medical Sciences Banaras Hindu University, Varanasi
Jawaharlal Institute Of Postgraduate Medical Education And Research, Puducherry
Kasturba Medical College, Mangalore, Karnataka
Kasturba Medical College, Manipal
King George's Medical University, Lucknow
Lady Harding Medical College For Women, New Delhi
Maharishi Markandeshwar University, Ambala
Maulana Azad Medical College, New Delhi
Shivaji University. Maharashtra
Sms (Sawai Man Singh) Medical College, Jaipur
University College Of Medical Sciences, University Of Delhi, Delhi
There are many colleges and universities available in India, but this is the list of best colleges. You can also choose from the others if you think that they are the best ones.
MBBS and M.D. or M.S. are tough, and it needs a lot of hardwork to crack the entrance test. Even completing the course without any backup is a tough job. You will have to spend a lot of time on education. So, just go through all the details before you make your choice about whether you wish to become a Gynecologist or not.