There are many of you who wish to serve your nation, and there are many ways through which you will also be able to serve it successfully. Many people have a misconception that it is just fighting on the border that proves your love for your nation. No, there are certainly many more things that you can do to serve your nation. Some people opt for Indian Police Service IPS and Indian Administrative services IAS for serving the nation. But along with that, we also have IFS, which is the Indian Foreign Service. If you are someone who wishes to protect the interests of India, then Indian Foreign Services are perfect for you.
There are different grades available in Indian Foreign Services, and the IFS-A grade are called the Diplomats. Other grades like IFS-B work on the Diplomat in foreign countries. So, if you are someone who aspires to become a diplomat in India, then you should check out this article. There is some very useful information about how to become a diplomat in India.
Who is a Diplomat?
A Diplomat is a government official in the Indian Foreign Services who takes care of the external affairs of the country. A Diplomat will represent our nation related to many different issues. They deal more with Trade, diplomacy, and Indian culture relations. They are also responsible for representing the nation in other nations and organizations like United Nations. They protect the interests of the country like they promote friendly relations with other countries. In simple words, they maintain the country's economic, social and political relationships, especially the sensitive issues of the nation, with other countries.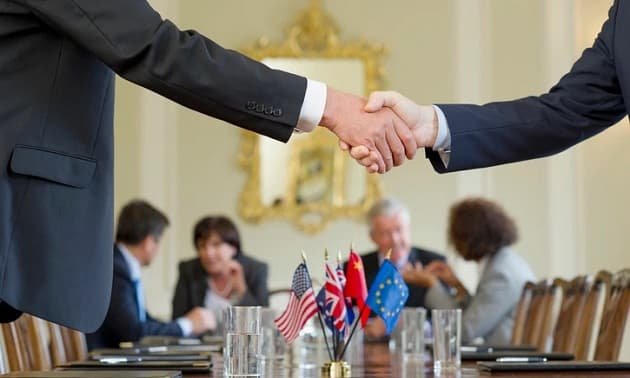 Well, it is one of the most prestigious positions in India, and there is a lot of hardwork involved in it. If you are someone who aims to become a diplomat, then you are at the right place. Here some very important information about how to become a diplomat is shared, and that can be quite useful for many people as not many are aware of how to get there. It is not something impossible, but it definitely needs some hardwork and dedication. So, here is what you need to know…
Eligibility Criteria:
In order to start your preparation and become a diplomat in India, you will have to meet certain eligibility criteria. Only those who meet these will be able to take the UPSC exam and complete the rest of the training. Just like any other post notified by the government of India, even this post has a few eligibility criteria to meet:
It is very important for the candidate to be an Indian citizen. Or, they can be Tibetan refugees who moved permanently before 1962, 1st January. They can also be a subject of Bhutan or Nepal. Also, any migrant from any other country has settled permanently in India.
Along with that, the candidate should have completed 10+2 from a recognized college or university in India, with an aggregate of 60 percent.
They should hold a bachelor's degree in any discipline to become a diplomat in India. It is very important to make sure that you have a good academic score as that helps you in further rounds of the selection process.
If you meet all these criteria, then you should apply for the UPSC exam that is conducted every year. Thousands of students appear for this exam every year, and only a few lucky people will get selected. Only 800 to 1000 people will be able to clear the exam, and out of that, only 10 to 20 people will be able to become IFS officers in India. This makes it clear how tough is the exam going to be and how well you should be preparing.
Entrance Exam Details:
UPSC (Union Public Service Commission) is the only exam that can help you make your dreams come true. Apart from this, you will not get any chance of becoming a diplomat in India. The process of UPSC takes almost one year to complete. The exam is conducted in two phases and then one final interview round for the candidates who qualify for this round.
The first part is the preliminary exam, and this again has two papers. The first one includes subjects like Indian history, Indian civics, geography, and Indian politics. The second paper has reasoning and English. You will be tested on your data interpretation skills, analytical skills, reasoning, and also problem-solving.
Once you clear the preliminary exam, you will have to start your preparation for the mains. You will usually have the exam in the month of December every year. There will be two papers as part of the mains exams. One paper is all about English, and the other will be on the local language. You will also have two papers on general subjects and four papers on optional subjects. You can choose any two optional subjects.
Once you are done with the mains round, you will have an interview round, which is the final decision-making round.
Age Limit:
Whenever you are giving any exams conducted by the public sectors, age is one of the most important factors that you need to keep in mind. They have a specific lower age limit and higher age limit as well. So, do not forget to read the notification that is issued by the government of India. The minimum age for writing the UPSC exam is 21 years, and the maximum age should not be higher than 30 years. But there is some age relaxation for candidates belonging to different categories. For OBC candidates, there is an age relaxation of three years, and for ST/ SC candidates, there is an age relaxation of five years. Also, Ex. Servicemen and defense employees get age relaxation, and so it is important that you check all the details before you apply for it.
Number of Attempts:
Also, there is a restriction on the number of attempts you will be able to take for the UPSC exam. You will not be allowed to write the exam as many times as possible within the given age limit. There is a restriction on the number of attempts as well. Again, this point is connected to the category. If you belong to the general category, then you will be able to give the exam only seven times. Those who belong to a backward category can take the UPSC exam nine times, and those from ST/ SC can take this exam as many times as they want to as long as the age does not restrict them.
Role and Responsibilities of a diplomat:
As a diplomat of India, you will have to fulfill certain roles, and it is very important to make sure that you fulfill them with sincerity and respect towards your nation. So, here are the responsibilities of a diplomat:
As a diplomat, you will have to represent India to high commissions, Embassies, multilateral organizations, and consulates as well.
In whichever country you are posted to, you will have to protect the interests of India.
You should be able to improve the relationship between the country where you are posted, and India is very important.
You should be able to offer help to non-resident Indians and to people who are in that country of Indian origin.
Any developments or information from the foreign national that can affect our country should be informed.
All the diplomatic relations between both countries should be handled by the Indian Diplomat only.
A diplomat should be able to negotiate deals with other nations regarding many different issues in the country.
Apart from these, a diplomat will have to play many different roles as asked by the nation. You will be posted in a different nation, but you will be protecting the interests of your nation only. You will have to take care of other Indians living in the country where you are posted.
Other skills:
Apart from the educational qualification and cracking the UPSC exam, there are a few other skills that you need to display if you wish to be successful as a diplomat. You should have good communication skills, which help you in negotiating deals. You should also be able to make quick decisions when it is necessary for you to do. You should also be creative and research well regarding any issue that arises for you in the nation where you are posted.
Best Coaching Centers in India to crack IFS or UPSC exam in India:
UPSC exam is one of the toughest exams conducted by the government of India. Even years of practice and preparation will fail you in the examination. You need to be very dedicated to your preparation and made sure that you are spending enough time on it. Along with all this, you will also need the right guidance. At least during the starting of your preparation, you will need the right guidance, and a good coaching center can be very helpful for you. If you are someone who is looking for the best training centers or coaching centers for IFS or UPSC examination, then check out the below list. We have given you some of the best coaching centers in India:
A.A. Shah's IAS Institute (Fort), Maharashtra
Academy of Competitive Examinations, Uttar Pradesh
Achievers IAS Academy, Bangalore
Analog IAS Institute (Delhi), New Delhi
Analog IAS Institute, Hyderabad
Chanakya IAS Academy, New Delhi
Chronicle IAS Academy, Uttar Pradesh
Classic IAS Academy, New Delhi
Destination IAS Academy – Delhi
Drishti IAS, New Delhi
ETEN IAS Coaching, New Delhi
Eva Stalin IAS Academy, Tamil Nadu
Excell Career India, Tamil Nadu
Himalai IAS Coaching, Bangalore
Indian IAS Academy, Tamil Nadu
Institute of Mathematical Sciences (IMS), New Delhi
Integrations IAS, Tamil Nadu
JTS Institute Pvt. Ltd., Bangalore
La Excellence IAS, Hyderabad
Lakshya IAS, Punjab
Lord Krishna IAS Academy, New Delhi
National IAS Academy, Bangalore
Pragnya IAS Academy, Bangalore
Prof. B.R.A. Rao's Institute, Bangalore
Royale IAS Academy, Maharashtra
Shankar IAS Academy, Tamil Nadu
Shri Sai Tutorials, Bangalore
St.Thomas Academy for Research and Training, Kerala
Step up IAS, New Delhi
Success IAS Academy, Tamil Nadu
The Impact IAS Academy, Tamil Nadu
Timeline Institute IAS/KAS, Bangalore
Triune IAS Academy, Kerala
Udaan IAS Academy, Chandigarh
Victory IAS Classes, Bangalore
VVR-IAS (An Institute For IAS Coaching Examination), New Delhi
Usually, New Delhi is the most popular place in India when you wish to get trained for the UPSC exam. But now, you will be able to find one good coaching center in all major cities in India. That makes it easy for you to get your coaching by staying close to your place and not travel all the way to Delhi.
So, this is going to be your journey if you wish to become a diplomat in India. UPSC exam is hard to crack without any proper preparation. If you aspire to become a diplomat, then you should start the preparation long back, and that will save you a few years and attempts. Also, make sure that you are choosing the optional subjects in the right way so that the exam gets a bit easy for you. All the best for all the aspirants!!!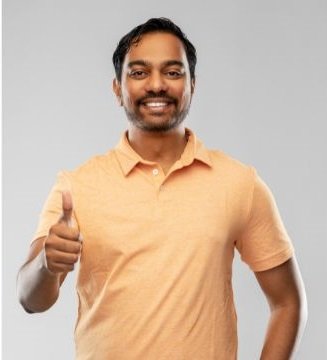 Rahul Kumar is a passionate educator, writer, and subject matter expert in the field of education and professional development. As an author on CoursesXpert, Rahul Kumar's articles cover a wide range of topics, from various courses, educational and career guidance.