The job of a bank manager is exciting, and he holds a key position in the Indian economy. They play the backbone of India's economy. A bank is such a place where everybody needs to come. A bank performs a lot of tasks. Although we rely upon digital payments and online transfer, we still have to come to the bank for various purposes. To make the Indian economy strong, you need to have a robust banking system. This will also help to improve the economic part of India. It is the stability of the Indian banks that have facilitated the banking system to a great extent.
It will be a prestigious matter for you to become a bank manager. A banking job is said to be much safer and secured for working women. Most of the private and Government banks look for women employees. Becoming a bank manager signifies that you will have immense pressure on your shoulders. The banking sector is becoming one of the growing industries of the world. Every year a good number of people are recruited for different banking positions. They have a good prospect in their career.  These employees are highly paid, and they get high prestige.
Significance of a bank manager in the banking industry:
The role of a bank manager is immense in the banking industry. He is responsible to for looking at the overall performance of the bank. The main duties that a bank manager has to do are managing the banking team, looking after the growth of bank's business, increasing the financial products like loans, taking care of the employees, and trying to solve the issues in case of any disputes. So, you can  assume that it is tough to maintain the role of a bank manager.
Key responsibilities of a bank manager: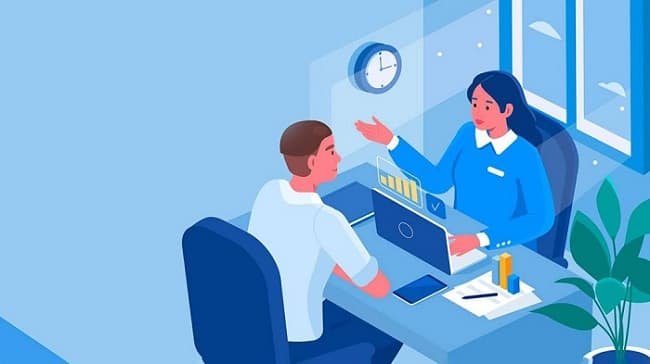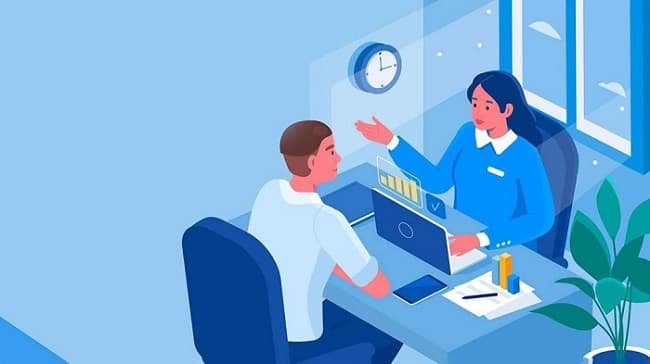 Mere becoming a bank manager is not enough; you have to perform some vital roles. Here are a few of them.
You have to focus on increasing the bank's overall performance.
You have to try to lead the bank's personnel in a better way.
You have to write to all your customers about the recent developments if any. You have to report the same to the Regional Bank Manager of the said bank.
It would help if you tried to focus on the day –to-day work of the bank.
Your primary intention will be to increase the bank's business and the number of loans of your bank.
Criteria to become a bank manager:
You have to fulfill specific criteria to become a bank manager. If you have to be placed in that position, you have to acquire particular qualities and skills. The first thing that is required for this position is attitude. Your positive attitude is the primary quality that will differentiate you from the rest of the people. You have to efficient and prompt at the same time. The efficiency level should be high.
In India, the position of a bank manager is not the entry point. You have to cross several roles to become a bank manager. You can secure this position after a thorough interview and tests. If you qualify these hurdles, you will be selected for this good post. You have to rely upon two ways to become a bank manager. One is to enter the bank as clerical staff. You can move to this position through general promotions that might take some time. The other way is to enter the bank through the post of Probationary Officer or PO. You have to qualify for the exam to get into this position. The position of PO is much exciting and vital.
Recruitment process of Probationary Officers:
As discussed above, the position of a Probationary Officer is prestigious and elite. You can acquire this position by appearing before the IBPS or Institute of Bank Personnel Selection examination. This exam can be participated by all the banks who are intending to recruit people. IBPS conducts the PO examination as per their requirement.
Most banks tie-up with all the universities that prepare the students pursuing MBA courses. They are trained in the best possible manner. It is found that the newly established banks highly appreciate this exam like Kotak Bank, ICICI Bank, HDFC bank etc.
Qualifications required becoming a bank manager:
You should possess specific qualifications for becoming a bank manager. You have to complete your graduation to meet the requirements for becoming a bank manager. It is okay if you have done your MBA with Finance and Banking as a specialization. The next level required to be done is to qualify for the IBPS examination for the post of PO. The exam is based on quantitative aptitude, logical reasoning, general knowledge, English, computer basics. Please take prior coaching from some reputed institutions to crack the PO exam.
The advertisement for the exam is published in various newspapers and websites. You should be in constant touch with this mode to stay updated. If you have an economics, finance, English, marketing or computer background in your graduation level becoming a bank manager becomes much smoother and prompt.
Once you clear the written test, we will call you for a personal interview and group discussion. The selection is based upon your performance in these two rounds. If you score good marks, you will get better exposure and chance from the beginning. It is a significant thing.
Essential skills for becoming a bank manager:
Apart from having a professional and good degree, it would help if you had specific qualities for becoming a bank manager. The job of a bank manager is fantastic. You will get options to meet many people from various backgrounds. Here are some of the skills required to become a good bank manager.
You should have excellent communication skills. It is one of the most vital qualities that you should possess. You have to meet and interact with several people who may be from other countries. In this case, the only mode of communication and interaction can be English.
You should always have a positive attitude and approach. This may help to solve several issues. A positive attitude along with a smiling face is equally essential for this job.
Try to be soft-spoken. You may have to face several situations where you may lose your temperament. However, you have to remain calm and hold your character. It is a vital requirement.
It would help if you also tried to focus on increasing the growth and business of the bank. To do this, you have to meet several people physically and try to convince them to invest.
It is excellent if you have excellent interpersonal skills and interpretation skills. Your teamwork spirit will boost other members of the team to participate in the work wholeheartedly.
You should possess excellent customer handling skills. You have to come across various categories of people. Naturally everyone may not have the same mental state.
Your best leadership qualities are one of the unique things that are required to be present. This will help to handle the bank in a better way. Besides this, you must have good problem-solving skills.
A complete overview on banking jobs:
People are crazy about getting a bank job. In many cases, you may have to start from the beginning by joining the clerical position. However, you have to meet specific requirements for cracking the clerical banking job.
The first criteria to become a clerical officer in a bank are being an Indian citizen.
If you want to appear for this banking position you have to complete your 10+2 with 60% of marks.
In some cases, you have to be within 25 years of age to get into this position. Candidates above this age will not be entertained to become clerical officials in a bank.
Some relaxation is given for the backward class people. For them, the age relaxation is up to 28 years of age.
On the other hand, the position of a bank manager is different from other places. If you are dreaming of becoming a bank manager, you should start preparing yourself from the beginning. A person in this position is highly paid with other incentives and perks.  It is excellent if you have prior banking experience. This will help in quickly getting the job.
Top Indian universities providing banking courses:
If you are determined to grab a banking job, you should try to get enrolled in some premier institutions that provide banking education and courses. You will get the chance to get a quality education from the reputed faculties of these colleges. It will be a wonderful experience for you in this career. Here are some of the best ones.
Indian School of Business (Hyderabad)
Indian Institute of Management
MICA Ahmedabad
Aligarh Muslim University
Goa Institute of Management (Goa)
Amity University (Noida)
Chandigarh University (Chandigarh)
Symbiosis International (Pune)
Conclusion:
The role or function of a bank manager is essential because you have to become the bank's umbrella by protecting the bank from various obstacles. If you have a keen interest in banking jobs, you should move ahead with it, and succeed in your target.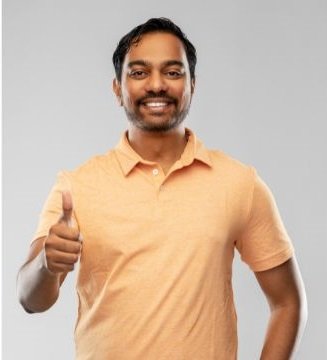 Rahul Kumar is a passionate educator, writer, and subject matter expert in the field of education and professional development. As an author on CoursesXpert, Rahul Kumar's articles cover a wide range of topics, from various courses, educational and career guidance.