If you wish to be at the top position in any organization, then you will have to aim for the position of CEO. CEO stands for Chief Executive Officer. Many people have a misconception that it is the founder of the company or organization is appointed as the CEO. That is not at all true. Only a few companies have the founder as their CEO. There are many companies where the CEO was just an employee in the same company for a long time. So, if you don't have any idea of starting your own company, you can still aim for the post of Chief Executive Officer.
The post of a Chief Executive Officer depends on the organization. If you are the CEO of a large company, you just need to focus on the investment goals of the company and plan strategies for the development of profits and the company. But if you are the CEO of a small company, then you will have to take care of a lot of things. You need to handle the recruitment, training, purchasing, quality, and also day-to-day activities of the company. For large companies, operation managers and general managers are appointed for managing the other things.
If you are someone who aspires to become a Chief Executive Officer, you are in the right place. Here we have provided some useful information about how to become a Chief Executive Officer in India. This information can be very useful for you to plan your career.
How to become a Chief Executive Officer in India?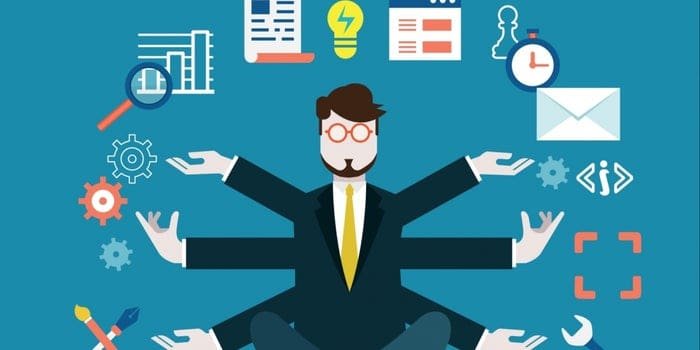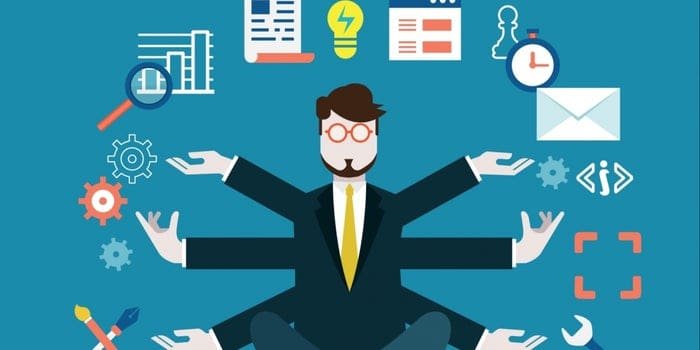 When you wish to become a chief executive officer, you will have to work really hard. It is not going to be an easy journey. You will have to start planning your education and career in the right way to achieve your goals. It is going to take a lot of years for you to reach the position of CEO. Unless and until you are not a founder of the company, you cannot be hired directly to the position of a CEO. It takes at least five to ten years of work experience that can allow you to reach that position. Most of the companies hire the person from their internal team itself as Chief Executive officers and hence it is good to have good experience in the company.
Role of a Chief Executive Officer:
It is the work of the Chief Executive Officers, who can help in the growth of the company and its success. They have the knowledge that can help in the success of the company. A CEO provides complete support and directions to the company so that they will be able to achieve the goal on time. This is the main role of any Chief Executive Officer. It is the responsibility of the CEO to represent their company and business to the present market, which includes meetings with the board members, shareholders, executives, and also play a very important role in campaigning about the company.
Apart from this, the CEO is also responsible for strategic planning. A CEO will have to plan all the strategies related to the business so that you will be able to achieve your goals. The CEO is responsible for setting up the expectations and brings changes in the employees to meet the expectation. The Chief executive officers also plan the financial needs and manage employees.
Qualification for a Chief Executive Officer: 
You should complete your 10+2, and immediately after that, you should start your planning for the CEO race. Just make sure that you secure at least 55 percent marks in your 10th and 12th standards.
You should now give your entrance exam and get a seat in the college and complete your bachelor's degree. It is good if you can get a bachelor's degree in management courses like Bachelor in Business Administration or Bachelor in Business Management.
Once you complete your bachelor's course, you should enrol yourself in the best management college. The names of the college or university from where you get your degree can also make a difference. You should go for a Masters in Marketing, Masters in Accountancy, Masters in Business Administration, and Masters in Business Analytics.
If you are not interested in continuing your education, then you can start your job after you complete your bachelor's degree. This way, you may start just with an entry-level position, but you will at least be able to get into the office.
Other skills:
You are aspiring to pursue the highest or top-ranked post in any company. That means you need to have some extra skills that no one else has. Just your academic results and your performance in work will not help you in getting to the post of Chief Executive Officer. So, here are some important skills that you need to have if you wish to become the CEO of any company.
One of the most important skills is risk-taking. If you are someone who is not ready to take the risk for the benefit of the company, then you are not suitable for this position. But again, you should take a risk in a very calculated manner. You cannot just do it because there are chances of getting profit. You should be able to calculate the percentage of profit with respect to the loss that you may have to face. A CEO should be ready to face the challenges.
Good communication skills are also a very important thing for a CEO. Whether it is with your own staff, clients, colleagues, shareholders or others, you need perfect communication skills. You need to have a good grip over the English language as this is a global language. Your vocabulary should be excellent. It is not just to talk to your employees or others, but while you communicate through mails, also you need to have good skills.
Being a chief executive officer, you should be able to make quick decisions when you delay too long for making any decision that can affect your business. But at the same time, you should not be making your decisions alone. You will have to combine your staff when you are making any decision. That will help the employees learn about how to work as a team. As the CEO of the company, you will be able to set the right example for your employee when you show them how to work as a team.
Analytical skills are also very important for a Chief Executive officer. You should be able to analyze or access the risks in any pathway that you are travelling. That will help in saving the company from any kind of loss.
Process of becoming a CEO: 
Basically, there are three steps in order to become a CEO in India:
You should first make sure that you meet all the educational requirements, like having a bachelor's or master's degree in a management course. It is important for you to make sure that you score well in your degree to get employment in a company of your choice.
You should job in a good company and gain as much experience as possible. A person who aims to become a CEO should at least have five years of experience.
Get certifications if possible. There are many different kinds of certification courses offered by many institutions or the company itself. It is good to complete as many as possible.
Job Description: 
As a Chief executive officer, you will have a lot of responsibilities. Here is a small list of jobs that you will have to handle being a CEO.
You are responsible for hiring new managers or managers for other important jobs in the company. These managers will share some part of the CEO's work so that the CEO will be allowed to concentrate on the important ones.
You should check out the latest policies that you can implement for the improvement of your business. New policies will give hope for the growth of the business.
Another very important task that a CEO has to manage is the budget of the company. The Chief executive officer is responsible for all the finances related to the company. The CEO makes all the decisions related to money.
The CEO has to look after the other top management in the company and coordinate along with them to achieve good results for the company.
Another important job of a CEO is to set new goals. You will have to make sure that you and your team is able to meet the goals that you have set. Also, you should be able to set new goals for the betterment of the company. This will help in the development and improvement of the business.
Pay Scale:
When you are the CEO of any company, you will earn the highest pay in the company. You will earn the best salary possible in the industry. But the exact amount is difficult to predict as the salary depends on the size of the company for which you are a CEO. Most of the companies either have their founder as the CEO or an employee from the company. So, if you are very keen on reaching that position, then you should start working hard right from the beginning itself.
So, this was some useful information about how to become a Chief Executive Officer in India. It is just your hardwork that matter for the post of CEO. Marks don't really matter as long as you have a master's degree in management course from a recognized university or college.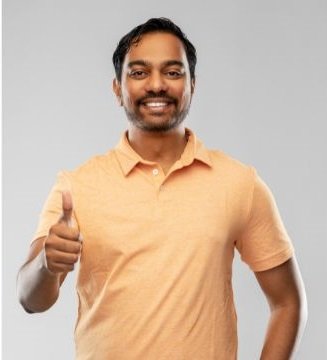 Rahul Kumar is a passionate educator, writer, and subject matter expert in the field of education and professional development. As an author on CoursesXpert, Rahul Kumar's articles cover a wide range of topics, from various courses, educational and career guidance.