Google has undoubtedly monopolized digital scenes on the internet. From android to search engines, you will get to see Google everywhere. Also recently google launched its latest AI Bard for quick answers. Simply run your eyes along with the applications you might have in your devices, and you will see how most of them are from Google. Google is surely one of the companies that have been able to work well in the entire world without ever destroying or harming lives or people's properties. In all ways and sense, Google has become a crucial part of everyone's lives. While reshaping the internet and technology, Google is also one of the most loved companies by working professionals in the technology industry.
Just look at Google's search engine. At first, Google started with a tool that helps people have all the information from the internet in a better way from every field. But now Google has eight different products to offer. Moreover, each product is known to serve almost 1 billion people! That is just crazy! Over the past 20 years, Google is improving a lot. It is changing the world with its offerings in technology. We have undoubtedly managed to do everything with Google in our lives. Today, we were to discuss a few of the Google certification courses. Let us begin –
Google Certifications
Before we dive in-depth, we must understand what Google Certifications is. It is a credentialing procedure by Google where an individual can hone the pre-existing skills that he/she might have already. You will get to see numerous free courses you do not have to stress about the fees. All the courses are educative and based on the facets of digital marketing, SEO items, including Google Analytics and Google Ads. These certifications have been there for a decade now. With these certifications, Google instructs its clients and then later tests their knowledge and aptitude.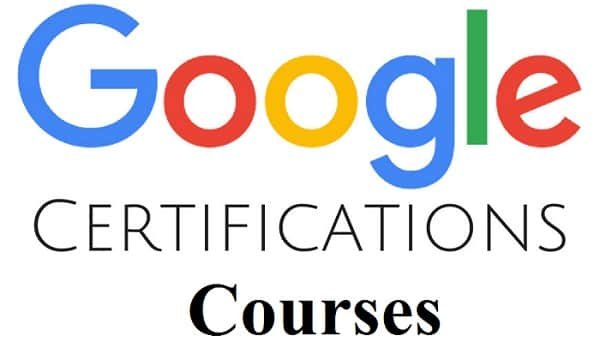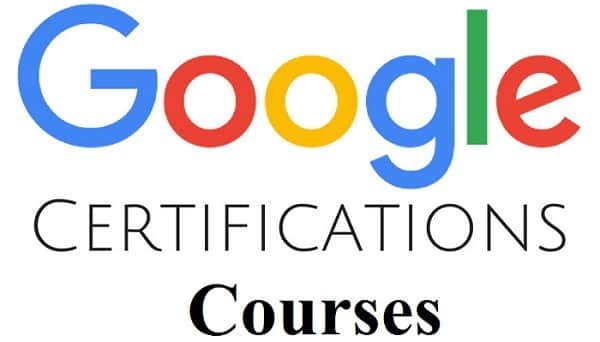 The various certification models by Google include:
Google Ads
Google Analytics
Google Marketing Platform
Cloud
Youtube
Google tends to firmly set all of its certifications in these models or platforms. They can be further in use by professionals where they can gain experience.
Eligibility:
These certifications are usually granted to people who have a bachelor's degree, undergraduates, or any equivalent of globally recognized courses. The certifications include Google Analytics certification tests and Google AdWords certification.
Types of Certifications offered by Google
Below we have the main types of certifications that Google is known to offer over the past few years –
1. Google Cloud Platform Certification
For everyone who works with Google Cloud Platform can opt for this certification. Additionally, this is one of the best certifications that one can get for self-improvement and vocation. This is a prominent and well-known course among individuals who would want to choose this field. The fees are not that high, and you will be able to afford it quite easily. You can also put the description of this course in your resume and CVs while applying for a job in such fields.
2. Google AdWords
As Digital Space is increasing day by day, you can look for a stable career in this field. Google AdWords will help you set your feet firm in the area. The online resources that you might receive will surely get enhanced with it. Besides offering powerful tools for marketing, it will also allow you to have a better view of the data and analytics. One can become an AdWords professional bypassing its exam. But before that, you will have to get a Google partner account. The minimum score you need to pass the exam is 80%. Additionally, there are a total of 100 questions in the paper. Once you have passed the exam, you can work as a freelancer or simply help other companies to get a better place in the market digitally.
3. TensorFlow Developer Certificate
This certificate is for engineers. It will test their basic knowledge of incorporating Artificial Intelligence into applications and apparatuses. Utilizing computer visions and natural language processing, one has to develop TensorFlow models. If you pass the test after you are done preparing, it will indeed display that you understand a lot about AI. Therefore, this certification will help computer engineers to have a better view of their field. Additionally, in this certification, you will also get immense knowledge of AI and IoT basics.
4. Professional Cloud Developer
For beginner-level professionals, this can be perfect. If you use prescribed practices for instrument configuration, testing, and profoundly conveying convenient applications, you must go with this. However, your executing techniques must be on point. Other than that, people also get suggestions on having the basic knowledge of programming and language in this.
5. Professional Cloud Security Engineers
This qualification is for professionals who are on specialist levels. A specialist here would be someone who is a Computer Science Engineer and knows anything and everything about the programming and language of computers. CSEs are also known for their access to the right programming needs and essential configuration. For them, a certification from Google can help them have a sound and safe career where they can study more and become highly working professionals.
6. G Suite Credential
This credential is known to be highly focusing on the effectiveness suite of Google's end-customers. For IT specialists around the globe, this credential might spark a lot of interest. Such individuals are known to have their capabilities shifted towards MS Office. Based on the same software, Google skillfully presented G Suite. The test will basically center mostly around the skillfulness and ability to work with G Suite. It will also focus on how productive an individual can be with it. The page of the certification will make you see associations with numerous decisions, Google tools, and a self-guided G Suite. Access to the Learning Center of G Suite is also quite impressive.
7. Associate Android Developer
For any beginner Android Developer, the Associate Android Developer Exam becomes something to surely take seriously. For anyone in this fantastic field who wants to build their own career, this test can help them a lot. It is a presentation based test which will help you score and get the certification. You will be offered to take it in Kotlin. You will get to develop numerous skills in the process which, if you mention in your CV, will help you land at a stable career. If you want to hold a job, then also this certification will help you in significant ways.
Why one must become Google Certified and its Career Opportunities?
You will get quickly endorsed by Google: After you receive a Google certification, Google will start supporting you. This will let you have access and network with fellow holders of the Google certification. There is even a platform for such networking, known as Google partners. This way, you can move better in your career.
You will have new things to grasp and learn: You are going to learn many things with the help of Google certifications. All of its courses are updated in a regular way. Therefore, you can be assured that you will get the most advanced knowledge in your particular field.
You will become a crucial asset for the company you work for: With certification from Google, you can glide your way towards success. As you employ the most innovative and advanced techniques, you will be able to work better than your competitors. This will surely help your company craft the most suitable campaigns.
You will get to know a lot more about your customers: For analyzing all types of content, one needs the aid of Google these days. Therefore, as you become Google certified, there will be numerous chances for you to understand all your customers. As you identify your target audience, you will be able to work more and in a better way on what they might need from you.
Bottom Line:
Google has undoubtedly helped everyone finish all their professional tasks in a day. However, the certifications of Google are now helping professionals to build a stable career. There are many people who got certified by Google and then built their own path that lead them towards huge success. You can do that too by preparing well and passing the required tests. You can find a lot of certification courses that will focus on both Google Ads as well as Google Analytics. Additionally, if you need some extra preparation for your tests, you can also enroll in different online academies, which now offer their aid at affordable prices. Please try your best and have your own success story!